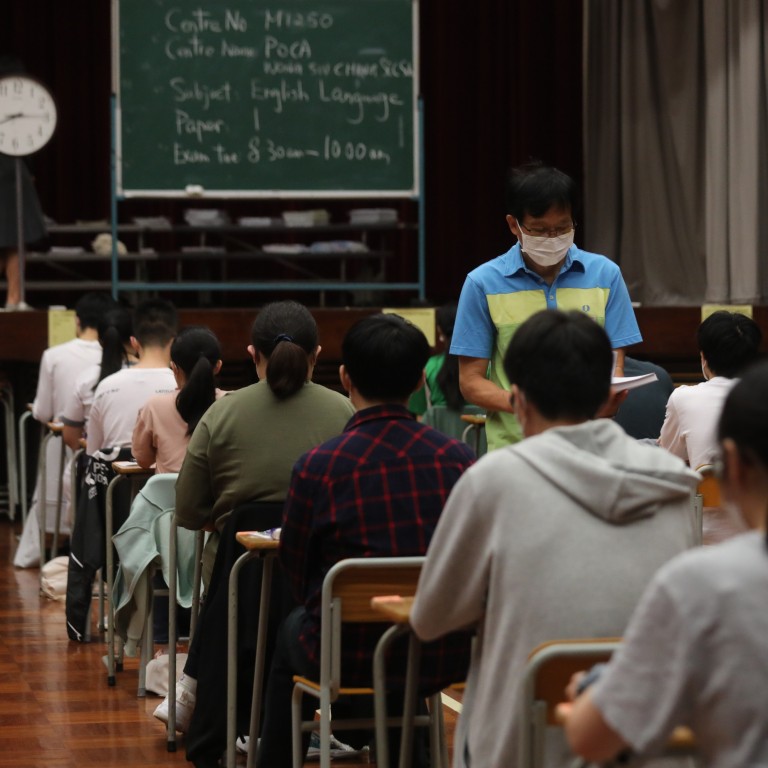 DSE 2022: changes to English exam draws mixed response from students, with some saying they struggled to finish paper
About 47,000 students, the highest number of candidates across all subjects, took English reading and writing exams on Friday
English tutor Alan Chan says this year's reading test featured more questions compared with past papers
Changes to this year's Hong Kong Diploma of Secondary Education (DSE) English exams have drawn mixed responses from students, with some saying they struggled to finish the reading test due to the additional questions, and others welcoming the adjustments.
About 47,000 students – the highest number of candidates across all subjects – took the English reading and writing exams on Friday amid the city's fifth wave of coronavirus infections, marking the first time since the pandemic began that infected students were allowed to sit the DSE.
Alan Chan, an English tutor from King's Glory Education, said there were more questions in this year's reading test compared with previous years which featured 40 questions each in parts A and B.
This year, the number increased to 42 questions per section, meaning that candidates had to answer a total of 84 questions in 90 minutes. The two passages in the paper were about the comics industry and artificial intelligence.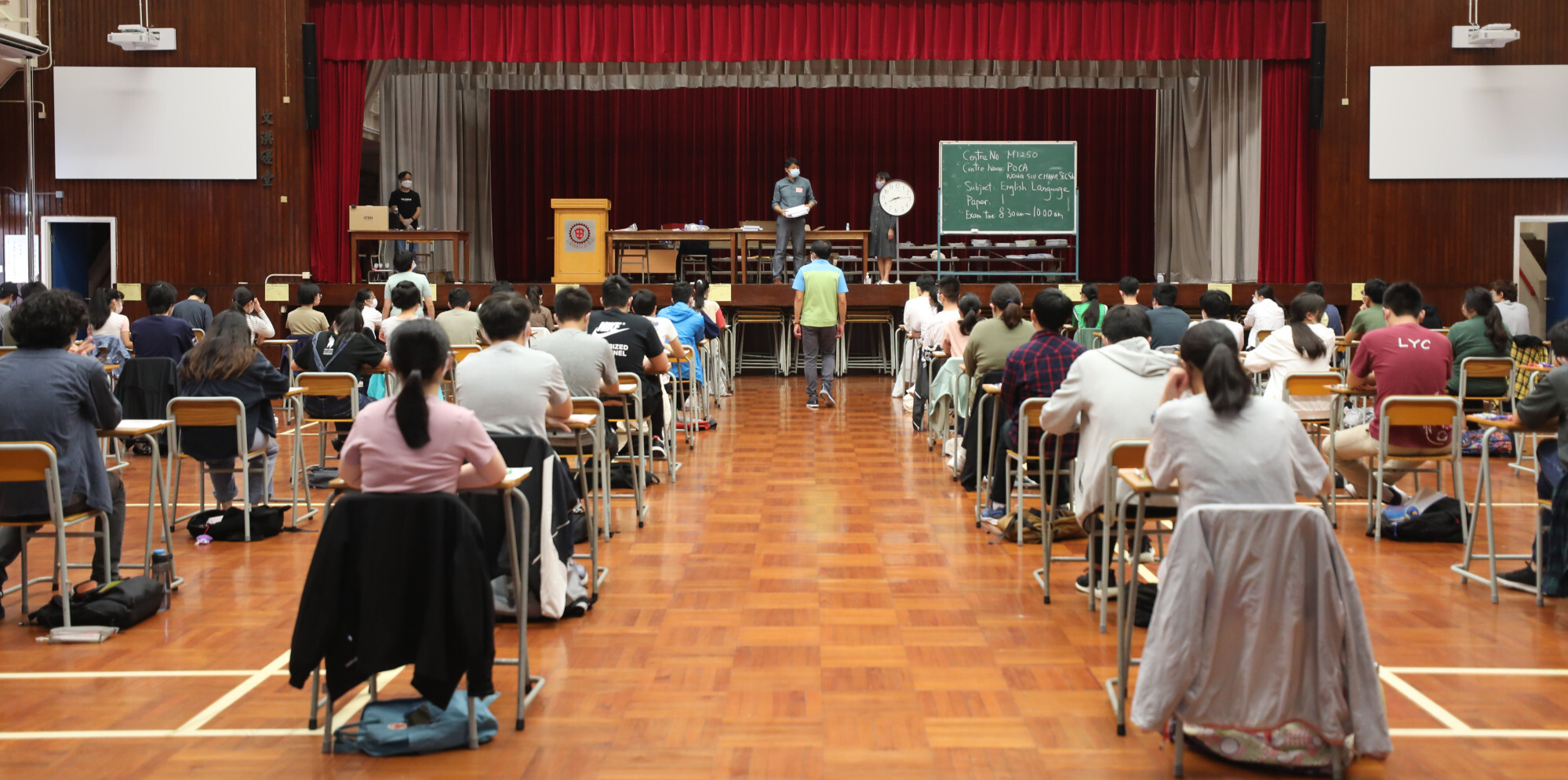 "They need to answer one question every minute on average. If they can't do that, they'll have no time to check their answers. So they need to answer them fast so that they can squeeze in time for some trickier questions."
He stressed the importance of having good scanning and skimming skills as students faced a time crunch due to the additional questions.
"There are fewer writing elements and many short questions. This format favours students who are weaker in writing."
He added that while having questions that required shorter answers might make the exam seem easier, students would need to understand the passages on a deeper level to avoid falling into traps.
Thomas Tong Sui-leung, the head of the English department at Po On Commercial Association Wong Siu Ching Secondary School, said adhering to grammar rules was key to answering sentence completion questions, which made up a quarter of the exam, adding that it would also help students in summary cloze exercises.
He stressed that students should be aware of subject-verb agreement and tenses because exam markers would not be lenient about grammatical errors.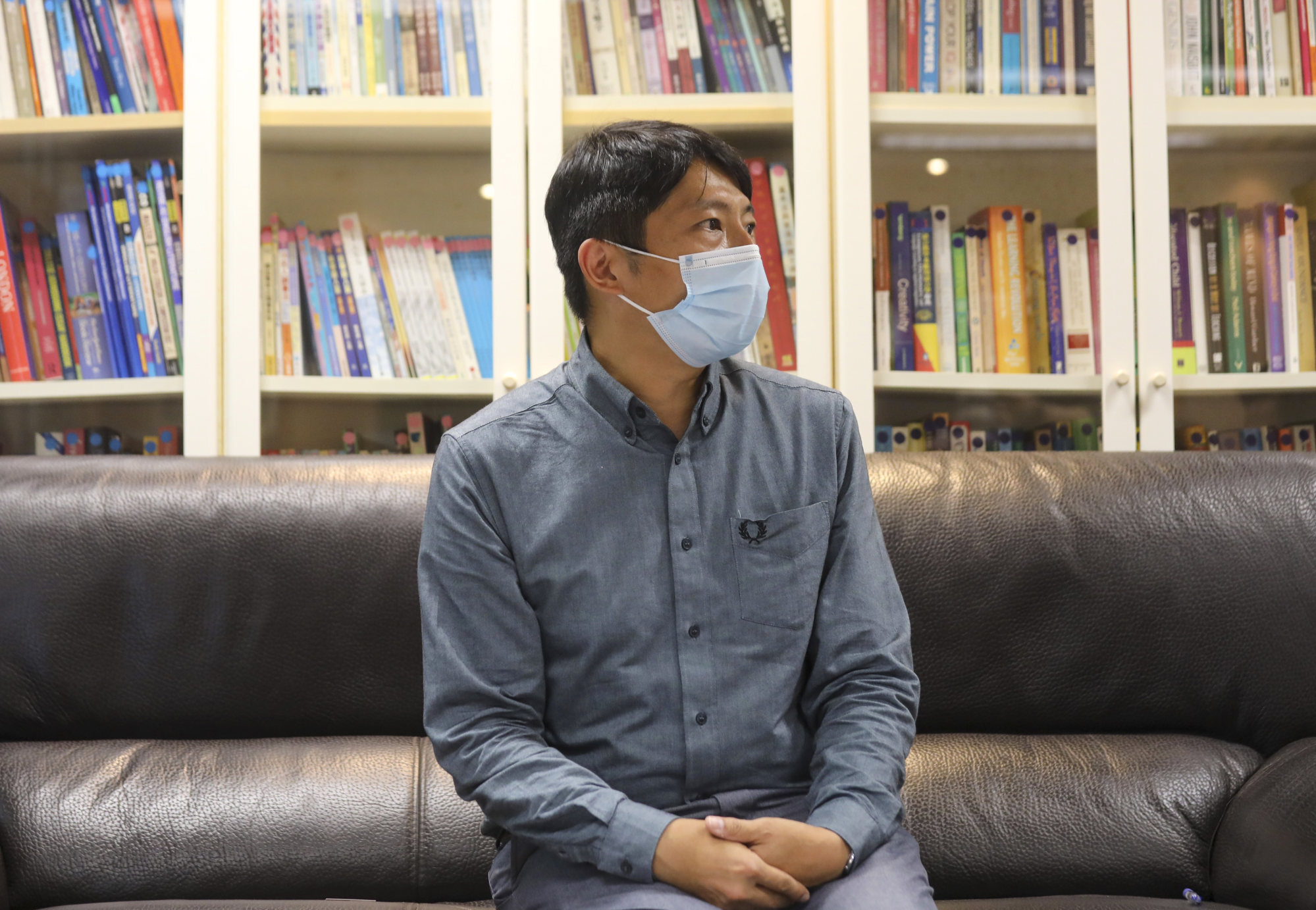 Both Tong and Chan said the English exams this year were more straightforward and had a similar level of difficulty to last year's papers.
Helen Lee, a DSE candidate who took the exam recently, said she could not finish all the questions, partly due to the tense atmosphere during the public exam.
"I am worried about my score because I can be very careless when I'm rushing," the Po Leung Kuk No.1 W. H. Cheung College student said.
As for the writing test, students noted they felt it was different to the past papers they had seen, adding that they were expected to rely more on their vocabulary and organisational skills.
Audrey Ng Ngai-tung, 17, said she felt that part A of the paper was different to the previous exams she took during drilling.
"It was not like the past exams or mock papers I did. I had to rely more on my imagination to complete it."
In part A, students were asked to describe a farm based on a map of the place. Chan said he believed the Hong Kong Examinations and Assessment Authority was testing students' ability to organise their thoughts into paragraphs.
"The type of writing is descriptive writing, which most students are not familiar with."
The tutor added that weaker students might struggle with the exercise as they did not know many adjectives or adverbs.
Tong, on the other hand, said the new twist was creative.
"One of my students told me she never saw this in past papers so she did not know how to attempt it. But I actually quite like the design of the question … I think students might be overestimating the difficulty of it."
Part B offered students different text types to choose from, but Chan said he noticed that this year the questions contained fewer clues to help guide students with organising their writing.
"While the new format allows for more flexibility and room to be creative, it will affect the performance of some weaker students who need the hints to guide them."
Dickson Yu Chen-xu, a 19-year-old DSE candidate, said the changes allowed for more creative expression.
"This year's exam was quite special because it featured more variety and diverse choices."
Chan warned students to take note of the tone of writing while reading the questions.
"For the workplace communication question, students usually expect it to be formal writing. But this year, the readers are the audience, so it's actually informal," he said.
Tong noted that while storytelling exercises offered more room for creativity, they ran the risk of being "too free" and steering students away from the question.
"When it's creative writing, it's easy to get off track. So it could be a dangerous question to answer."
The listening component of the English paper will take place on Saturday morning.
The government announced in early April that the DSE exams would proceed as planned from April 22 to May 14. Given the ongoing fifth wave, the exam period was compressed to three weeks instead of the usual four.
The Education Bureau said on Friday evening that a total of 21 candidates were admitted to the special exam centre at the Penny's Bay quarantine camp on Lantau Island. Of them, 10 were confirmed cases while the remaining were under quarantine. One candidate who was feeling unwell chose not to sit the test.