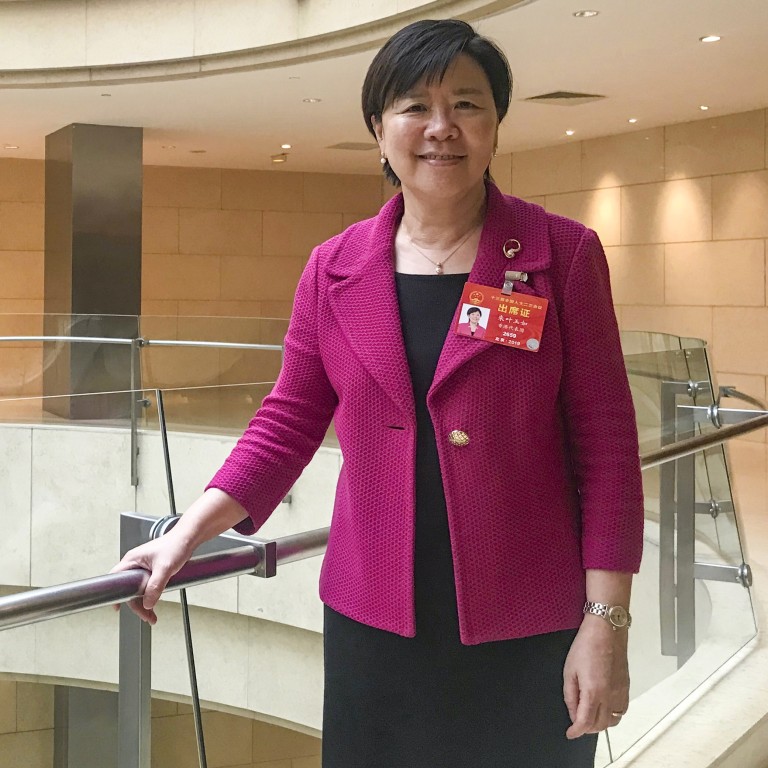 Renowned neuroscientist Nancy Ip set to become Hong Kong University of Science and Technology's next president as council chairman confirms appointment to be discussed on Friday
Andrew Liao, council chairman at HKUST, confirms Ip recommended as next president by the search committee
Ip, a top Alzheimer's disease expert, will become first woman to head public university in Hong Kong if appointed
Renowned neuroscientist Professor Nancy Ip Yuk-yu is set to become the next president of Hong Kong University of Science and Technology (HKUST), with the chairman of its governing council confirming her appointment will be discussed on Friday.
If appointed, Ip will become the first woman to head a public university in Hong Kong.
The Post last Friday reported that Ip, a top Alzheimer's disease expert, was recommended by a university search committee to be the next leader, replacing incumbent Professor Wei Shyy when he steps down in October.
In a letter to students, colleagues and alumni, Andrew Liao Cheung-sing, council chairman at HKUST, confirmed Ip was recommended as the next president by the search committee and that the governing body was scheduled to meet on Friday afternoon to consider the recommendation.
"Subject to council's approval of the appointment, the president-designate will be introduced to the media in the afternoon on the same day," Liao said.
The appointed president will attend an online webinar to interact with staff, students and alumni before meeting the press, according to the letter.
Liao introduced Ip in the letter as the Morningside professor of life science, chair professor in the division of life science and the director of the state key laboratory of molecular neuroscience at the university.
HKUST launched a global search for its next leader in November after Shyy, 66, announced he would step down as president, a role he took up in September 2018. He will leave about 11 months ahead of the end date of his contract.
Ip previously worked in New York as a senior staff scientist at Regeneron Pharmaceuticals Inc after receiving a PhD in pharmacology from Harvard Medical School in the 1980s. She joined HKUST in 1993.
She has since served as vice-president for research and development, the dean of science, director of the Biotechnology Research Institute and the head of the department of biochemistry at the university. She is also one of the city's 36 deputies to the National People's Congress, China's legislature.
Ip's research has focused on neural development and function, as well as drug discoveries for neurodegenerative conditions such as Alzheimer's disease.
She is the holder of 44 patents and has published more than 260 scientific papers. Ip has received a number of prizes and honours, including the National Natural Science Award and L'Oreal-Unesco for Women in Science award and has also featured on a list of the 10 Science Stars of China by Nature.
On Tuesday, City University announced that it had appointed Singaporean academic and inventor Professor Freddy Boey as its next president. He will succeed Professor Way Kuo, who will retire from the presidency after 15 years in May 2023.