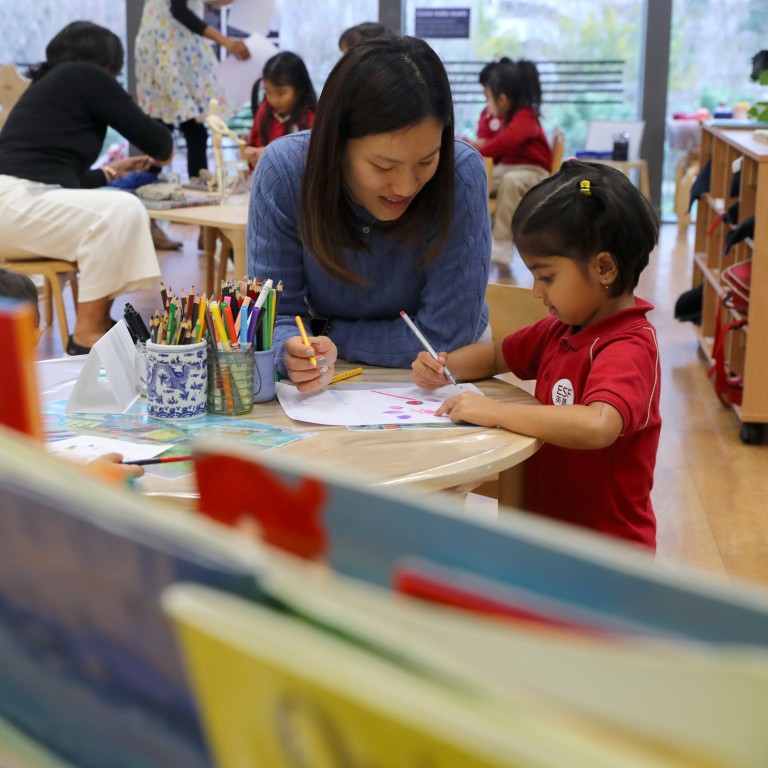 Largest international school group in Hong Kong to launch trial run for pre-nursery classes, despite city's declining student population
Toddlers born in 2020 are eligible to apply for pre-nursery classes as part of pilot scheme by English Schools Foundation, with lessons to cost HK$11,500 per month
Trial comes as education authorities report many local kindergartens are struggling to enrol enough toddlers into pre-nursery classes
The biggest international school group in Hong Kong will launch its first half-day pre-nursery classes in August as part of a trial run at one of its kindergartens, despite the city's shrinking student population and the historically low birth rate.
The English Schools Foundation (ESF) Tung Chung International Kindergarten said the new three-hour pre-nursery class would not guarantee the direct progression of pupils into the group's most competitive centres, but would ensure their applications were given priority.
Toddlers born in 2020 are eligible to apply for the classes, which will cost HK$11,500 (US$1,465) per month, the kindergarten said, adding only 18 pupils would be enrolled in the scheme and they would be split into two sessions.
Principal Allison Banbury said the launch was a pilot scheme and it was currently unclear if the other four ESF kindergartens would introduce their own pre-nursery classes next year.
"We do not have a plan yet. I think these are in discussions," she said.
The principal said demand for English pre-nursery education in Hong Kong was still strong despite the drop in the city's birth rate and declining student population.
The Post earlier reported that only 38,684 births were registered in the city last year, the lowest since records became available in 1966.
Banbury said the number of applications for pre-nursery classes had exceeded the number of available places.
"So we're delighted that there is definitely an interest within our communities for this provision … some people may be leaving, but our kindergartens are still very popular," she said.
The fees for the scheme are set to be among the highest for half-day pre-nursery classes in the city, with the most expensive currently being offered by centres located in Mid-Levels, which charge HK$14,000 per month.
In comparison, prices for half-day classes at local pre-nursery centres range from HK$2,500 to HK$4,000 per month.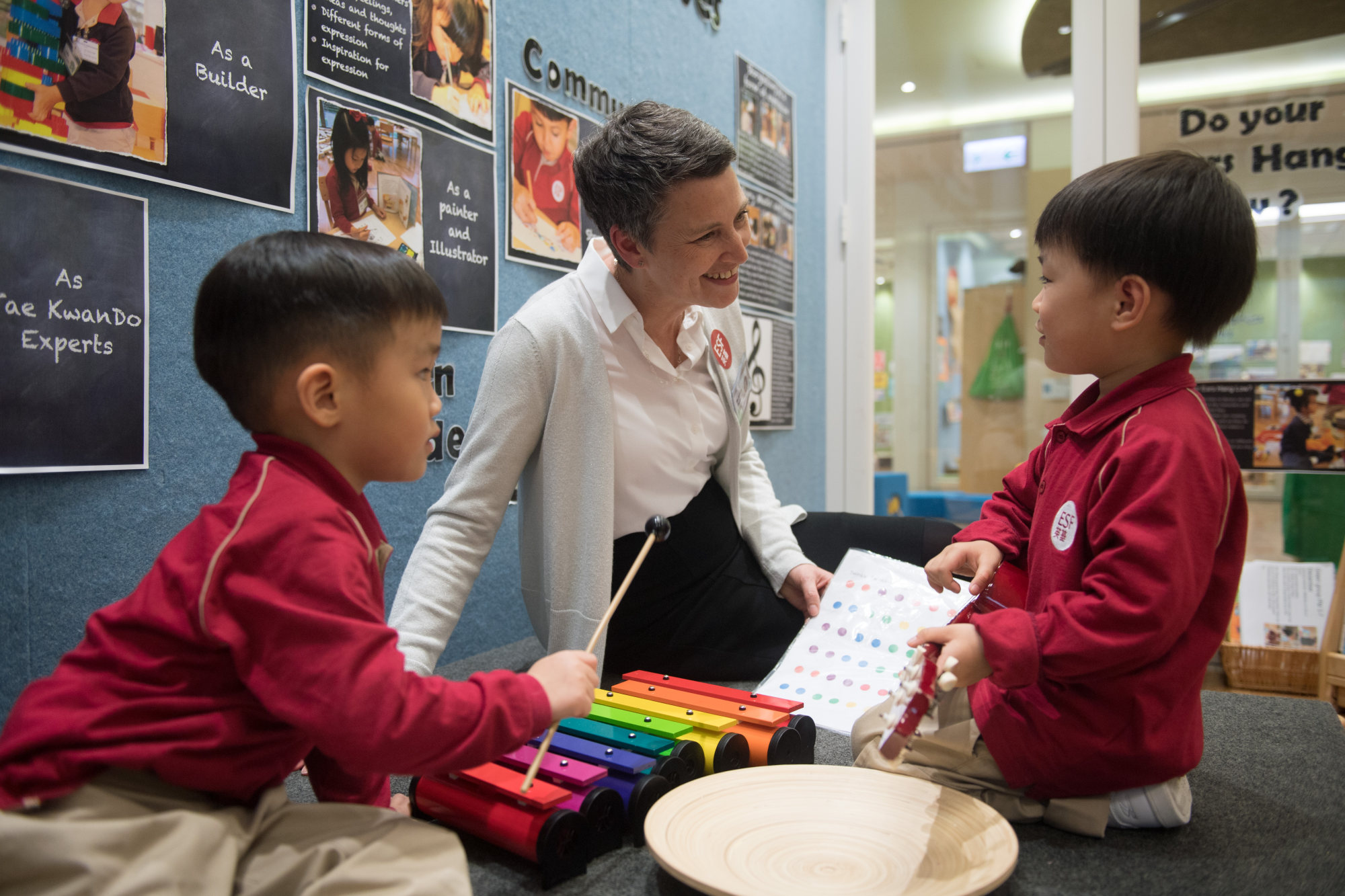 Banbury said the fees for the pilot scheme were decided by the ESF after conducting extensive research.
"What we are providing is a very high teacher-to-student ratio, one teacher to five students, we feel that we are going to be value for money," she said.
But the launch of the ESF's pilot scheme comes as local kindergartens struggle to enrol enough children into pre-nursery classes.
The Education Bureau said at least eight kindergartens were set to close before the end of the school term this year, including one centre which was formed via a merger between two campuses.
Choi Lai-fong, a council member of the Hong Kong Federation of Education Workers, said the enrolment situation this year for pre-nursery classes was "very poor" as a result of the recent emigration wave and the city's low birth rate.
"The number of application forms for most of the pre-nursery classes the kindergartens received was halved," said Choi, who is also a principal of a private kindergarten.
She also attributed the unsatisfactory enrolment rate to the unstable pandemic situation, which had prompted parents to adopt a wait-and-see approach as two-year-old children were not eligible to receive Covid-19 vaccines.
"Parents dare not place their kids in schools in the coming August or September as caseloads are now likely to rebound. After all, pre-nursery class is not a must," she said.
The Post earlier reported that most students in pre-nursery classes had quit after the suspension of in-person teaching was announced in January, as parents did not want their two-year-olds to attend online sessions while they paid thousands per month in fees.
Choi said the target audience for the ESF's pre-nursery classes was totally different from local ones as the foundation operated international schools.
"I think they mainly target those from overseas and with good financial status, who are willing to pay over HK$10,000 each month for tuition fees," she said.
Choi added that parents usually signed up for several kindergartens and only confirmed their "final choice" just before the new term started.
"I would say the actual number of students [at kindergartens] can only be confirmed after the classes start," she said.