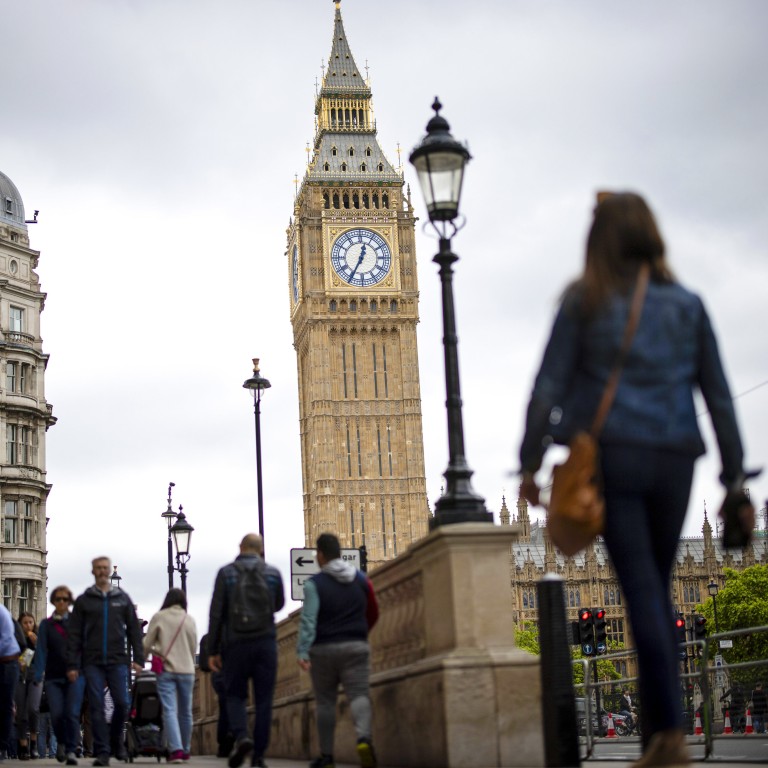 BN(O) scheme: more than 8,500 Hong Kong students estimated to have applied for school places in Britain since September, according to UK report
Influx attributed to BN(O) scheme offering pathway to citizenship, with Nottinghamshire getting the most applications
Local councils say wave has added unusual pressure to school system
More than 8,500 Hong Kong students are estimated to have applied for school places in Britain since last September, according to an official report, with the influx attributed to a scheme in the country offering city residents a pathway to citizenship.
The report released by the British government this month also revealed the distribution of Hong Kong students who have settled in the country, with Nottinghamshire, Kingston and Solihull as the top three choices, while Surrey and Leeds have the longest queues for school places.
Local councils have said the trend has added unusual pressure on the UK school system.
A total of 152 local administrations were surveyed in the report, with a 77 per cent response rate. Some areas which have enrolled Hong Kong students might not have replied to the survey as data was collected from local authorities on a voluntary basis, according to the report.
"Imputations to adjust for non-response have been made to produce national and regional estimates," it stated.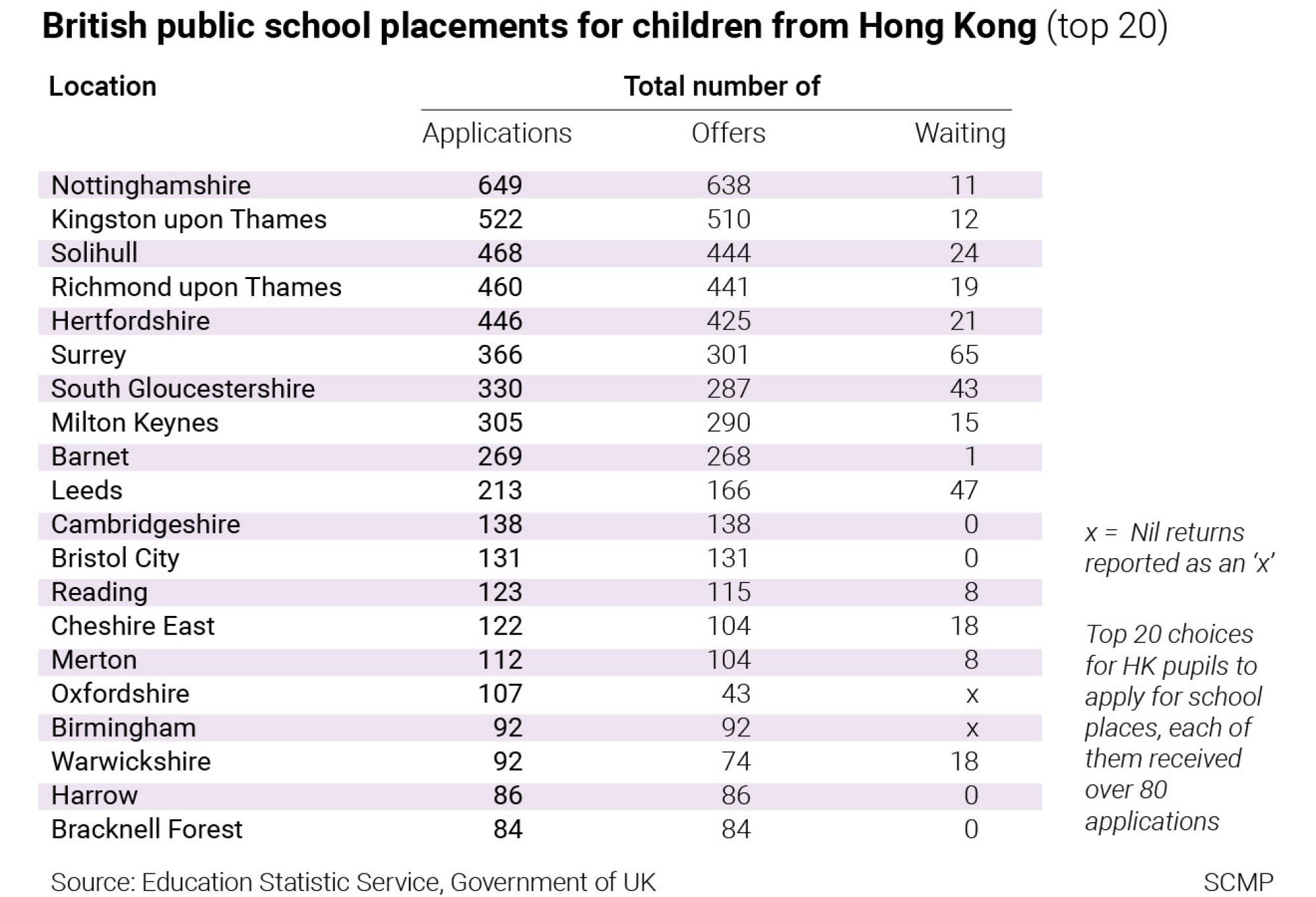 Among local councils that responded, 94 received a total of 6,513 school applications between last September and May this year, and 6,103 offers were made.
Based on their responses, the report projected that there were 8,500 Hong Kong applications for school places in Britain during the period, and 8,000 offers were made.
Of the total number of applications, 5,800 or about 68 per cent were for primary school places and 2,700 were for secondary.
The statistics marked the first time official data has been released indicating where and how many Hong Kong students have settled in the UK after the British National (Overseas) Visa scheme was launched in January 2021. There were no figures on the period between January and August 2021.
Nottinghamshire in the East Midlands region of England got the most number of student applications, with 649 submissions. Its council offered 638 places and more than 10 pupils were on the waiting list.
Kingston in southwest London, was the second-most popular spot, receiving 522 applications and offering 510 places. A dozen students are waiting for an offer.
Solihull, Richmond upon Thames and Hertfordshire came after the top two and each received more than 400 applications.
Surrey, Leeds, South Gloucestershire had the longest queue of Hong Kong students waiting for school places, each with 43 to 65 pupils in the line.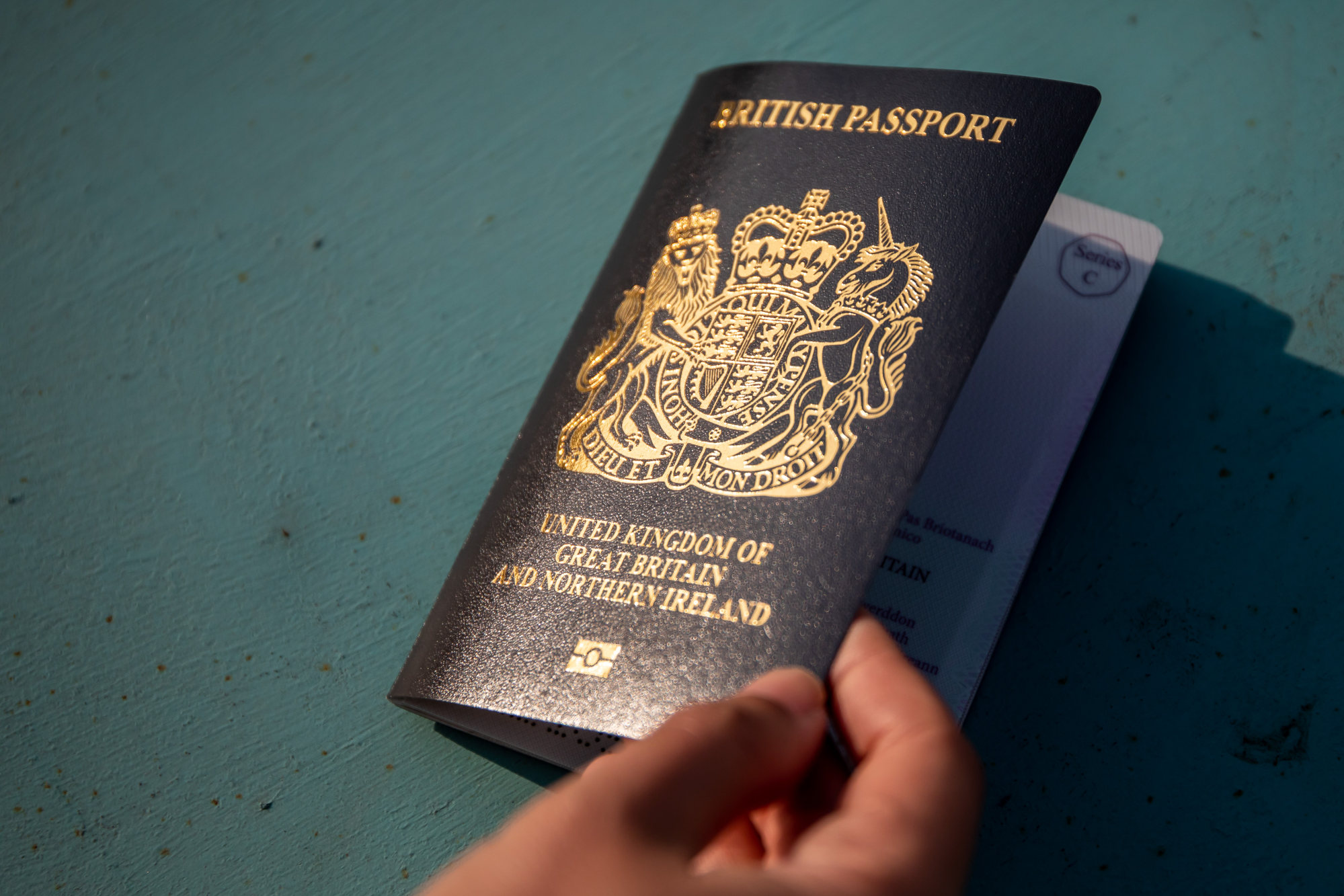 A spokeswoman for the Solihull Council said the town had received the third-highest amount of applications in England for this academic year so far.
"This is wholly due to the BN(O) scheme. Solihull has received over 800 applications for school places since the scheme began [in January last year]," she said, adding that demand continued to grow and applications were also coming in from pupils in Afghanistan and Ukraine.
"The influx of pupils from Hong Kong coming to Solihull has put unusual pressure on the number of places available, and this can mean that it is taking longer than normal to find a school place, and pupils may not be able to obtain a place at their nearest or most preferred school," she said.
A spokesman for Warrington Council said Hong Kong migrants were buying newly built houses in the region. "The new houses were accounted for in the sufficiency school place planning process – however, the speed with which they have been sold and the number of families of school age moving into the area is potentially faster and higher than we were expecting," he said.
In view of the high demand, the council also set up a dedicated webpage for Hong Kong migrants, which includes information on how to apply for school places.
A spokesman for Trafford Council in Manchester said it had worked with Trafford Hongkongers, a local community group, to help migrants from the city get advice and information on education and the borough's schools, adding there was a rise in the number of Hong Kong applications compared with a year ago.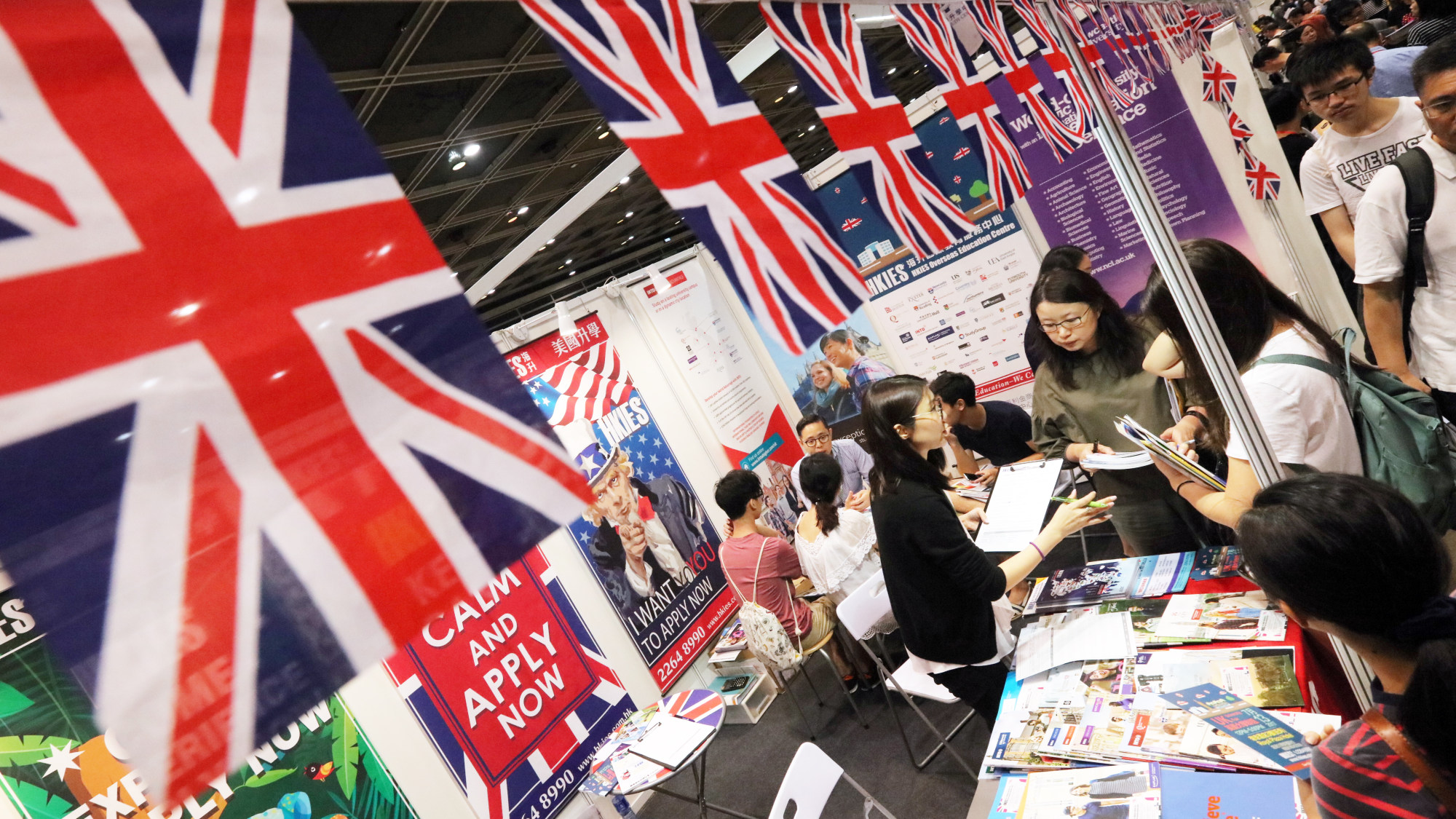 According to the British government, about 5.4 million people among Hong Kong's population of 7.4 million are eligible for the scheme, which allows successful applicants and their dependents to live, work and study in the UK for up to five years. They can then apply for citizenship after six years.
About 123,400 Hongkongers applied between January 2021 and March this year, with 113,742 granted approval.
The Post earlier covered an official report showing that a total of 30,515 students had quit Hong Kong schools between October 2020 and September 2021, bringing down the cohort count from nearly 810,000 to 780,000.
Another annual report on "schools, pupils and their characteristics" by the UK government showed the number of "Asian-Chinese" in the current academic year surged by 28 per cent, from 37,943 to 48,396, the biggest jump among all ethnic groups.
The total headcount of all pupils in Britain, as of January, from all types of schools including state-funded nursery, primary, secondary, special schools, as well as independent schools, only increased by 1 per cent, from 8.91 million to 9 million.
The country's School Census Statistics team, which compiled the report, told the Post that the surge "might well be" due to the BN(O) scheme.