Hong Kong universities attract record number of mainland Chinese students amid rising geopolitical tensions and Covid-19
Mainland students worried by tension between Beijing and US, UK choose to avoid Western universities
City's eight publicly-funded universities drew record 8,622 students from mainland China last year
The number of undergraduate students from mainland China studying in Hong Kong universities rose to a record high in the last academic year, after growing at the fastest pace in nearly a decade.
Intensified geopolitical tensions between China and the US and United Kingdom were among the reasons mainland students decided against pursuing their studies in Western countries, some university representatives said.
According to the University Grants Committee, 8,622 mainland students were enrolled in undergraduate programmes at Hong Kong's eight government-funded universities in the last academic year.
That was the highest number since figures became available in 1996-97, when there were only five mainland students.
Last year's total was up 13 per cent from 2020-21, the sharpest rise since 2013-14.
Non-local students pay about HK$140,000 (US$18,000) a year in academic fees, three times more than Hongkongers. The business and management programme is the most popular choice for non-local students.
A spokesman for Chinese University's business school said the sharp increase in mainland students was caused partly by the pandemic and heightened geopolitical tensions.
"We also hear that more mainland students come to Hong Kong because studying in the US or UK is perceived to be more difficult. This could be due to the Covid-19 pandemic or the geopolitical conflict between China and the US or UK," she said.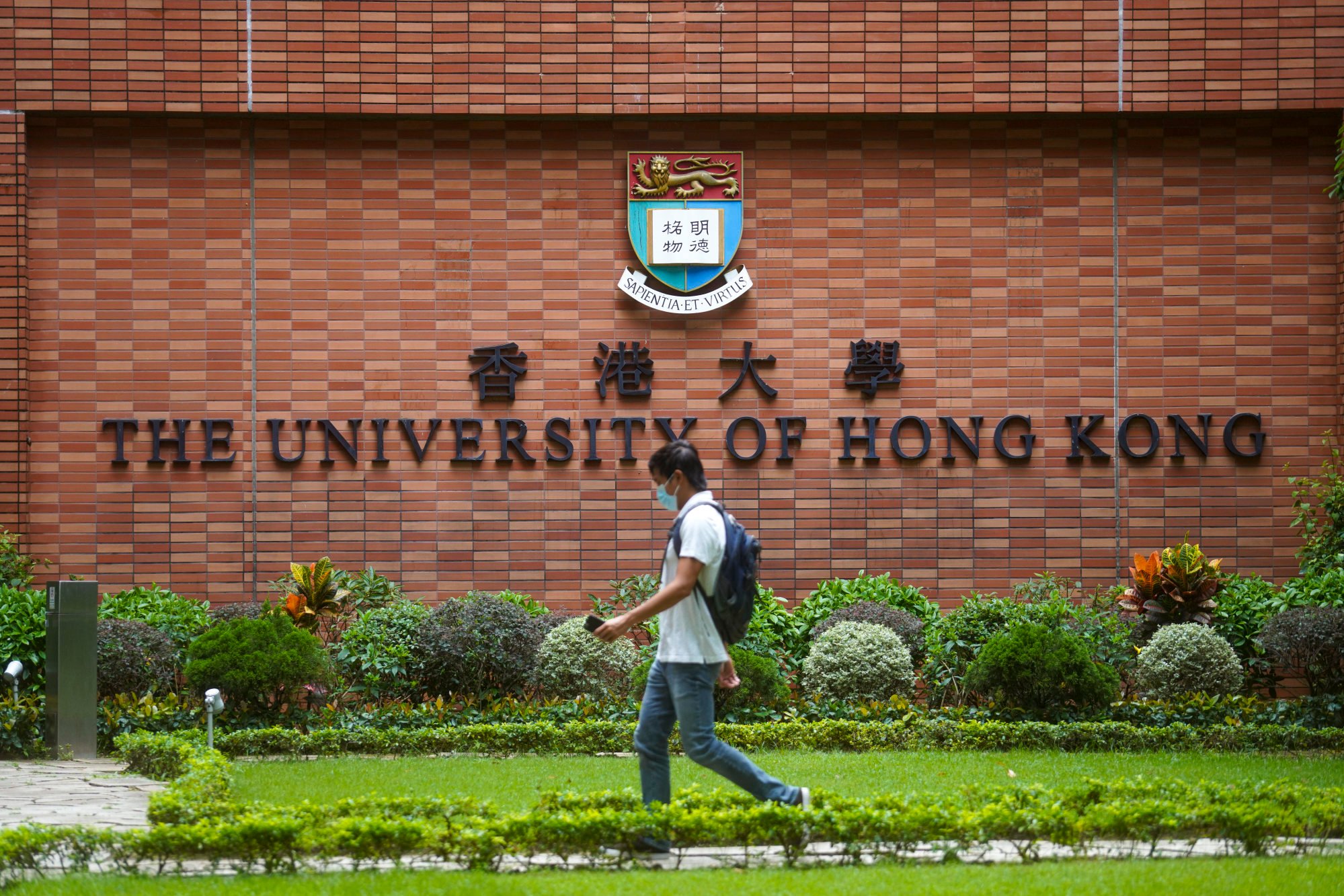 Efforts by the business school to promote its courses have also paid off.
US State Department figures also show that the number of Chinese students going to the United States has plunged.
A total of 51,054 student visas were issued to Chinese students from January to August this year, down 46 per cent from 94,287 over the same period in 2019, before the Covid-19 pandemic.
A spokeswoman for the business school of the University of Hong Kong did not provide application figures for the last academic year, but said: "The number and academic quality of students from the mainland applying to HKU and our business programmes have increased significantly."
She added that many of the mainland students were high-fliers with outstanding results in the mainland's university entrance examinations, the International Baccalaureate and GCE A-levels, and some possessed "multifaceted talents".
She said the mainlanders were also attracted to Hong Kong because of its global connections.
"Hong Kong is an international, cosmopolitan city with a diverse culture and convenient transport system. It is one of the safest cities in the world, making it easy for students to travel abroad and access learning opportunities worldwide," she said.
Lily Wang, 21, a Year Three journalism student at Chinese University, said she was offered a place to study accounting at the University of California Santa Barbara in 2019, but did not take it up.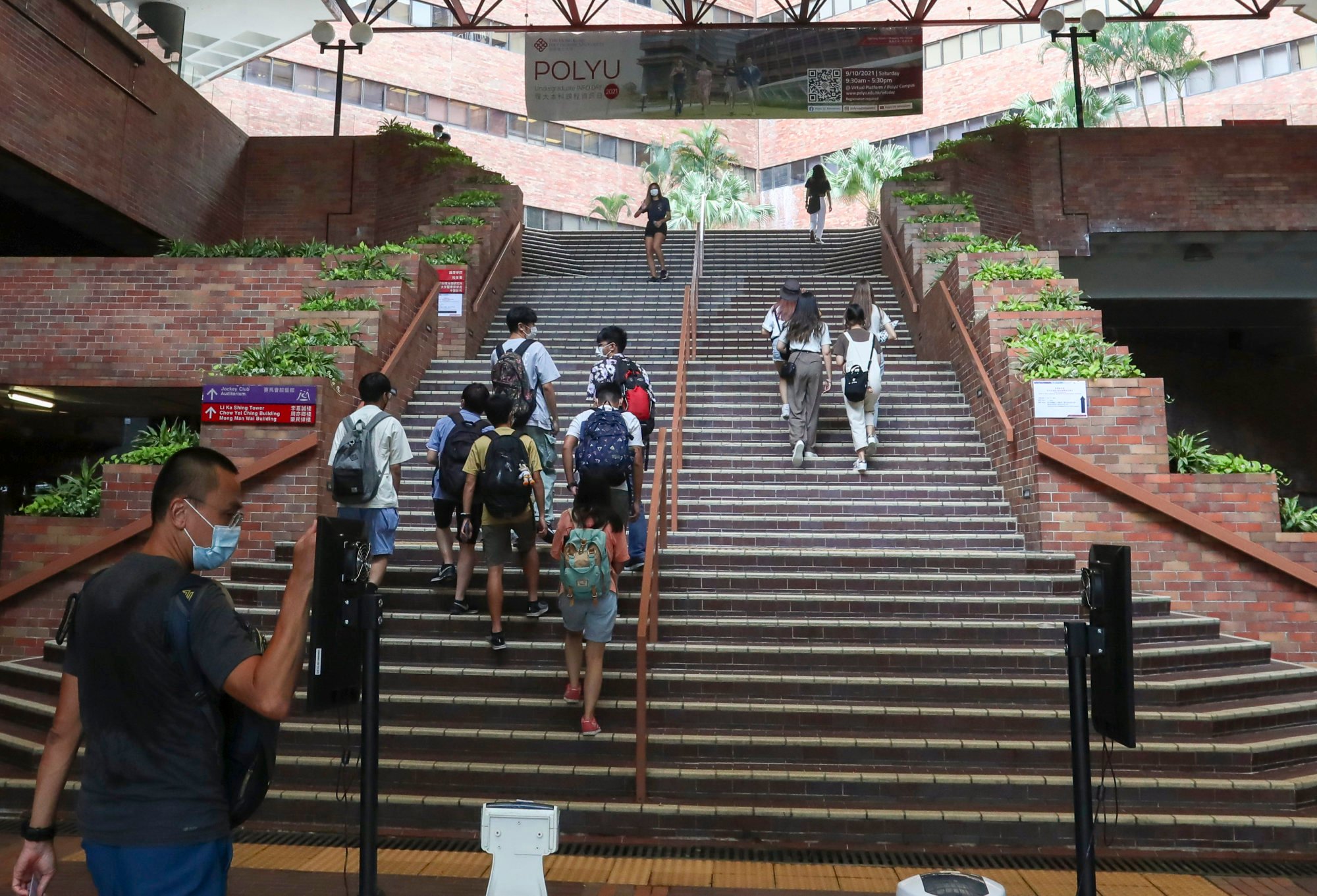 Her parents were concerned about US hostility towards China and escalating trade tensions during the administration of Donald Trump.
"His messages were always changing, there was never a certain attitude towards China," she recalled of the time when she was applying for universities.
She feared that the US government's hostility towards China would impact on how average Americans viewed Chinese people, and that could result in discrimination.
Personal safety was a concern, she said, adding that one of her friends studying in the US witnessed a shooting incident on his way to his flat.
Although Chinese University was not her first choice, her parents felt it was a good institution and she accepted the place she was offered.
"Actually, I didn't want to study communications when I was a high school student," she said.