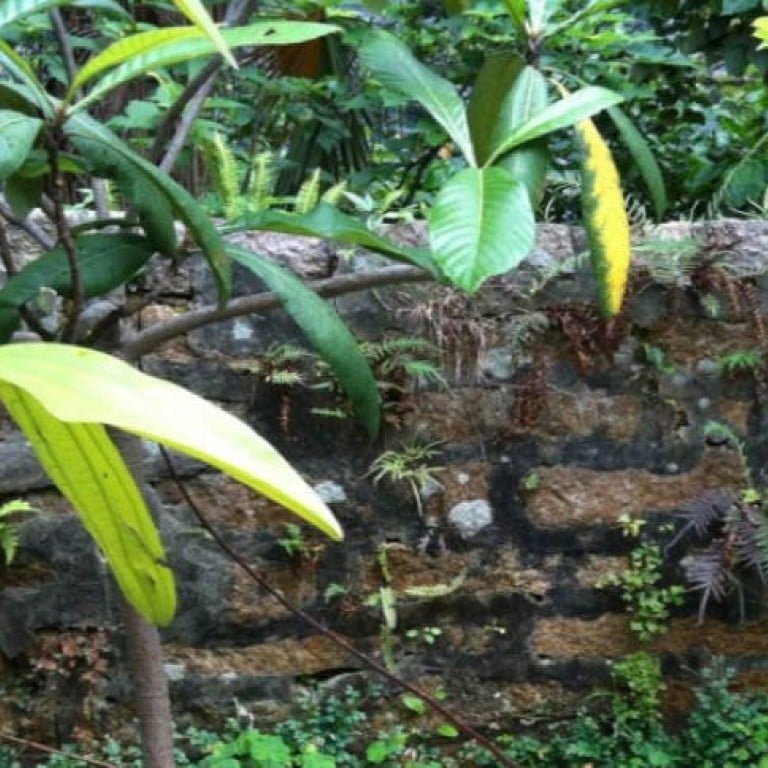 Old defensive wall in Hong Kong Park may be saved as government wavers on plan to relocate water pumping station
A defensive wall that is still standing in Hong Kong Park after 150 years may be saved along with almost 120 trees after the government agreed to reconsider a plan to relocate a freshwater pumping station.
Deputy secretary for development Albert Lam Kai-chung announced that his bureau was trying to identify alternative sites for the reprovisioning of the station after taking into account lawmakers' comments.
The relocation, part of the government's harbourfront development project, is intended to free up commercial space in the core business district.
The 155-metre wall forms part of the boundary of Flagstaff House, built in 1846 as part of the Victoria Barracks, which is the oldest Western building left in Hong Kong and now houses the Museum of Tea Ware.
Under a proposal from the Water Supplies Department, endorsed by the Antiquities Advisory Board last year, a 35-metre section of it would be removed and later reassembled to make way for the new pumping station. It would also see 87 trees felled and 31 transplanted.
"After listening to Legislative Council members' opinions, we are now looking for alternatives. … We will revisit the urgency of the project and are not submitting the proposal for the time being," Lam said in response to Civic Party lawmaker Kenneth Chan Ka-lok at a meeting of Legco's development panel yesterday. The relocation project was estimated to cost HK$742.5 million and would need the Finance Committee's approval.
When the panel last discussed the matter in May last year, some lawmakers opposed the removal of the historic wall but the department argued relocating the station would boost the commercial value of the harbourfront site.
Chan welcomed the reconsideration but warned the wall was still under threat as the administration had yet to rule out the original plan.
Conservation architect Ken Borthwick, a member of the Central and Western Concern Group which had earlier lodged a complaint to Legco against the plan, said both the wall and its connecting balustrade should be considered part of Flagstaff House and legally protected.
"Putting the pumping station there is inappropriate," he said.
This article appeared in the South China Morning Post print edition as: Stay of execution for old wall as plan reconsidered