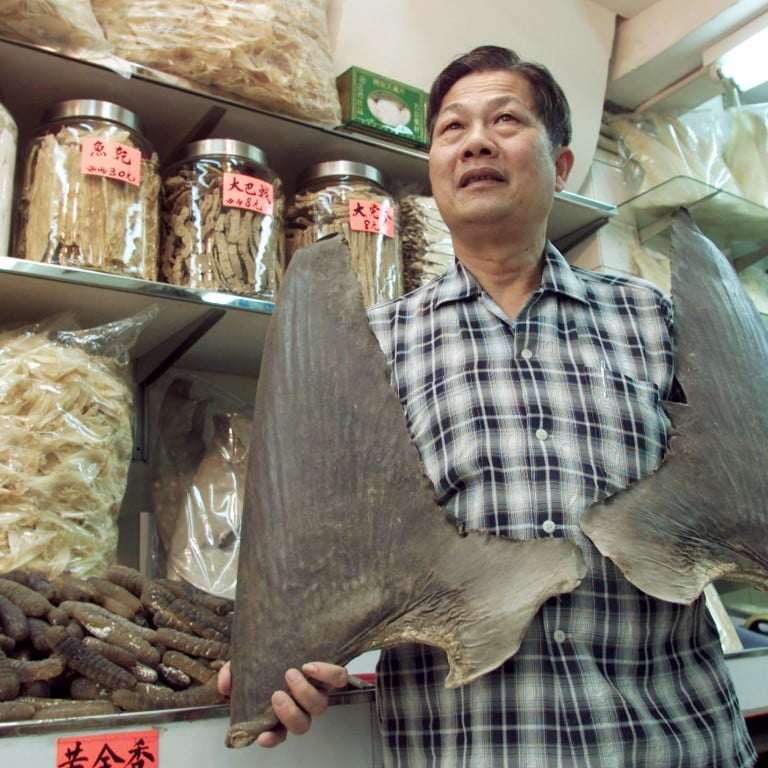 Logistics giant UPS bans shark fin shipments amid pressure from conservationists
Logistics giant cites difficulty of global enforcement following pressure from activists
Global logistics giant United Parcel Service is banning shipments of shark fin amid worldwide pressure from conservationists.
The firm announced the move on Twitter, saying it had implemented the ban "following consultation with [green group] WWF".
In a separate statement, it said it had enacted the ban "due to concerns about the enforcement capabilities of the authorities and potential inaccuracy of visual inspection" under the global Convention on International Trade in Endangered Species of Wild Fauna and Flora.
It called the potential for misidentification an "unacceptable business condition".
The ban severely limits choice for shippers of shark fin products. At least 31 global airlines, including Singapore Airlines, Emirates and Lufthansa, have imposed a blanket ban on the cargo. Cathay Pacific Airways and Dragonair operate a sustainable shark-fin policy, which means they will not carry products from unsustainable sources.
Conservationists and protesters rallied outside UPS depots around the world last month, including in Hong Kong. Campaigners accused the delivery giant of transporting shark fin from Costa Rica to the city, which it denied.
Hong Kong is the global hub for the trade, which environmentalists say encourages the cruel practice of finning - the removal of fins from live sharks that are then thrown back - and puts shark populations at risk.
The city imported 5,758 tonnes of shark fin last year, according to government figures. This is roughly half the world's harvest. Almost 12 per cent is delivered by air.
Alex Hofford, wildlife campaigner for WildAid Hong Kong, said: "UPS has just proved to the world that just because something is legal, it doesn't necessarily mean that it is either moral, ethical or sustainable."
In response to a challenge from WildAid to declare its stance on the matter, shipping and logsitics giant DHL said it had an existing policy to reject such cargo.
"[The company] does not accept for carriage, animals, animal products or derivatives of animals that are known or suspected of being gained by unlawfully killing the animals," it said in a statement.
It also said it rejects any shipments "that have been gained in violation of any national or international animal welfare act (e.g. shark fins)".
"Regardless of the circumstances DHL will not accept them for transport," it said.
But Ricky Leung Lak-kee, chairman of the Marine Products Association, said the impact was likely to be minimal as more than 80 per cent of shark fin coming to Hong Kong was imported by sea and courier services were rarely used anyway.
This article appeared in the South China Morning Post print edition as: UPS bans shark fin shipments worldwide