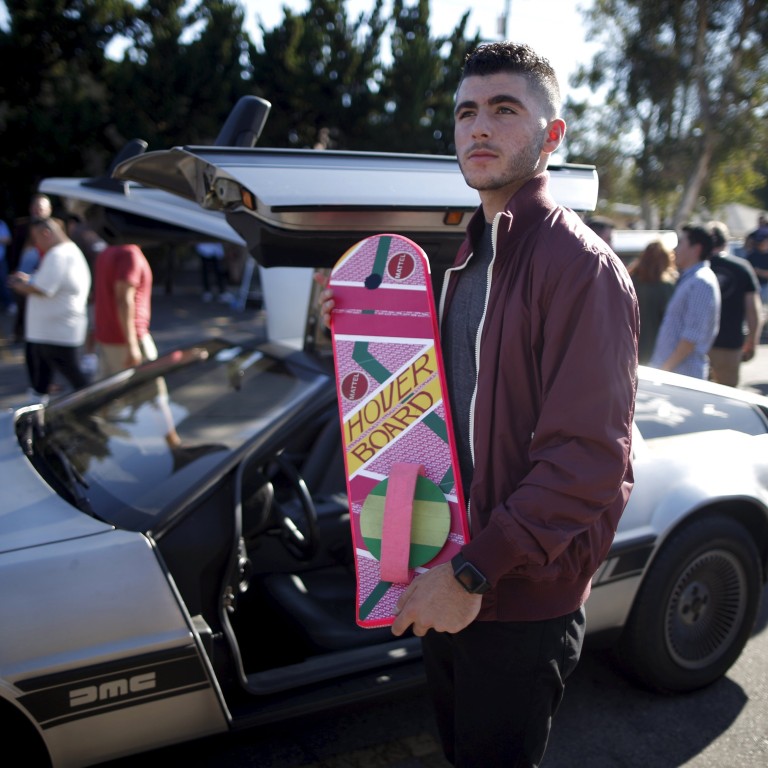 Transport Department outlaws hoverboards on Hong Kong streets, pavements
Riding self-balancing electric scooters, also known as hoverboards, on streets and pavements in Hong Kong may be fun but is illegal, according to the Transport Department.
A recent rise in global interest in the smart-looking, battery-powered two-wheeled gadgets recently prompted the department to classify them as "motor vehicles", which must be registered and licensed before they can hit the streets.
The department said in a reply to the South China Morning Post's queries that it would not issue any licences for the hoverboards, which have been deemed a threat to road safety.
In Hong Kong, a driver of an unlicensed vehicle is liable to a maximum fine of HK$5,000 and imprisonment for three months on a first conviction.
People can be seen riding the boards in a Causeway Bay wet market and on a cycling track in the New Territories, while hoverboards are sold in the tourist shopping area of Temple Street in Yau Ma Tei and online.
The Transport Department says it is legal to ride the hoverboards indoors.
At Hyperspace, a recreational centre in an industrial building in Aberdeen, visitors can ride its hoverboards indoors for HK$3,000 for the first hour and HK$2,000 per hour afterwards.
"People's initial reactions were 'this is very interesting' … But many also realised they could easily buy one from stores in Hong Kong," said Terence Lee, operations director of Hyperspace.
Information technology lawmaker Charles Mok said the existing transport regulations were outdated.
"The laws only cover cars, motorcycles and bikes," Mok said.
"There are many open areas in places like Kai Tak and the West Kowloon Cultural District. We should explore letting the hoverboards run there," he said.