Tesla
Get more with myNEWS
A personalised news feed of stories that matter to you
Learn more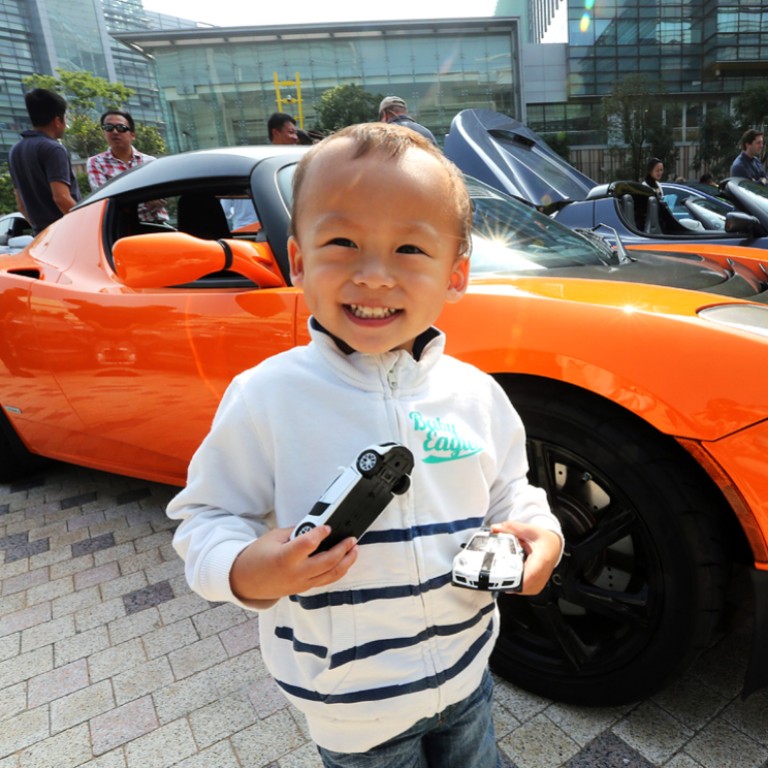 Electric cars on the rise in Hong Kong but building management are failing to plug a home-charging gap
Despite one of the lowest vehicle to charger ratios worldwide, facilities are struggling to keep pace with demand for electric transportation
Hong Kong has one of the lowest electric vehicle to charger ratios in the world, but public charging facilities alone is still not enough to keep up with the rising popularity of electric transportation in the city, according to owners.
Electric transportation has been gaining traction in Hong Kong, with more than 3,000 electric vehicles (EV) on the road as of October, up from 100 of them in 2010.
To promote the wider adoption of EVs, there are now 1,200 chargers for public use across the city's 18 districts in shopping malls, and commercial and government buildings.
Comparing the figures to countries that are frontrunners in adopting the technology, there are around nine cars per charger in Japan, and six cars per charger in Norway in 2014, according to estimates from
Clean Energy Ministerial
, a global forum that promotes clean energy technology.
The problem lies in the lack of home charging facilities, owners say.
"It's not ideal to rely on public charging facilities, especially if you have to find an available parking space every day," said Tesla owner Philip Kwong Wai-kay.
In Hong Kong, where residential units are in massive block of flats with communal parking spaces, EV owners often meet resistance from building management when they ask for permission to install charging points in car parks.
Mark Webb-Johnson, chairman of Charged Hong Kong, a local organisation aimed at promoting EVs, explains that building management companies are cautious because they have concerns about electricity capacity, insurance, and having to lay down electricity cables over common areas.
Johnson adds that charging at home, or at work would be the most ideal as it can be done overnight, or during working hours when the car is not in use at a slow charge, instead of the quick chargers that require a lot more energy.
The battery-operated electric cars from different manufacturers such as Tesla, Nissan and BMW, vary in charging time, but it could take up to three to six hours for a full charge depending on the battery size, and type of charger.
One of the fastest chargers –Tesla superchargers – can charge half the battery in 20 minutes, the company claims. Depending on the car, a full charge can last between 150 to 300 kilometres.
"The government's tried to push public charging to help, but with mixed success. They've got a lot of charging points, but mostly slow, and there's just not enough really," said Johnson.
"When we had 500 EVs in Hong Kong, it was fine, but now we have 3,000 it's starting to become a problem."
Drivers have taken to social media to complain of long queues, and petrol cars that take up assigned EV parking spaces with charging facilities.
"I'm number five in line for a charging spot. What do we do if this keeps happening?" said one user on the Facebook page Tesla Lovers' Club Hong Kong.
"If there is no home charging, you really have to think about whether it's worth buying an electric car, there will only be more and more cars in the future," commented another.