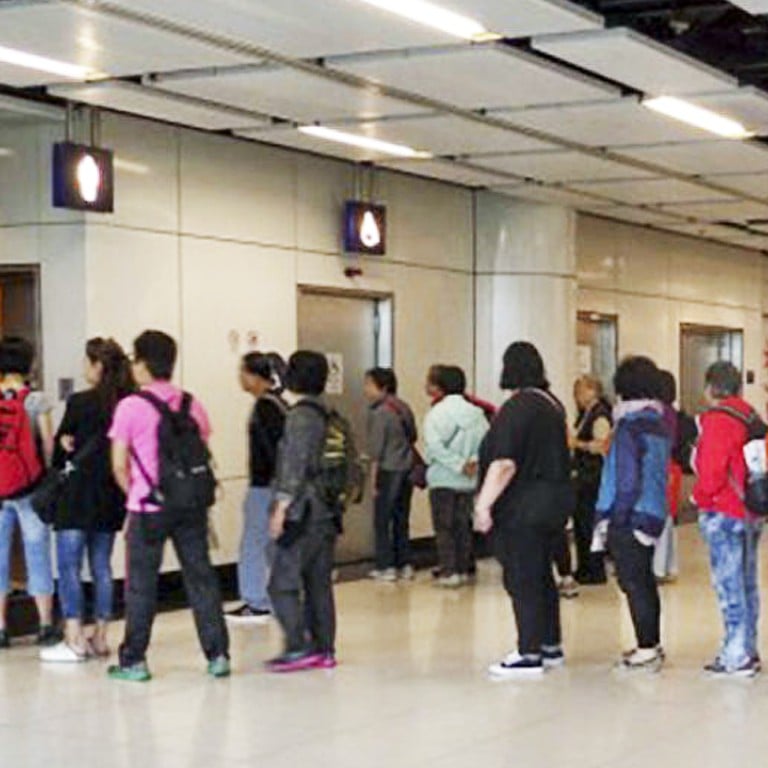 Loo queues reduced: Women's toilets to outnumber men's in all new Hong Kong buildings
Women forced to queue for toilets in Hong Kong may get some relief, with new standards forcing all new developments to build proportionally more facilities for females than males
There's relief on the horizon for Hong Kong's long-suffering female population, who have to spend ages in toilet cues at shopping malls and cinemas, the city's development minister has promised.
In his
blog yesterda
y
, Paul Chan Mo-po highlighted the amendment of a law last week to increase the ratio of male/female toilets across the city.
A change in building regulations effective as of next week specifies there must be 1.6 female toilets for every one male toilet in public places in Hong Kong.
Previously, the male-to-female toilet compartment ratio in the city was set at one to one.
"It is not uncommon to see long queues of women, waiting for their turn to use the toilets in public places," wrote Secretary for Development Paul Chan Mo-po in his blog yesterday.
"Even for men, they might sometimes have to wait for their other halves to use the toilets.
"That kind of waiting feeling, I can feel it too."
Chan said women had "waited long" for the regulation change, which would make going to toilets "smoother".
He added the new standard would help increase the number of female toilets in shopping malls, cinemas and places of public entertainment on average by 75 per cent, 160 per cent and 185 per cent respectively.
In 2012, after studying toilet-going habits and gender ratio in the city's population, Chan said the new standard could cut the waiting time for female toilets to just 90 seconds.
Hong Kong made world headlines in 2012 as having the most female-skewed population since record taking began, with 876 men for every 1,000 women in the city's population of 7.2 million.
Although all new building works have to follow the new standard, Chan said it will not apply to existing buildings and venues unless the alteration works are considered to be major.
Chan added the Buildings Department will soon issue guidelines about the new standard.
Chung Yuen-yi, an advocate for women's rights for 20 years, said she overall welcomed the new standard.
"It's better than nothing," said Chung. "But, I think the ratio of male and female toilets should be one to three.
"Anatomy differences between men and women meant women do have to spend a longer time in the toilets than men.
"Also, women often have the responsibility of accompanying children and elderly to the toilets. So, the demand of female toilets is far greater than male toilets."
Luk Kit-ling, chairwoman of the Association for the Advancement of Feminism, thought the law reform "came a bit slow" and the government needs to back up the new law by encouraging owners to add more toilet facilities for women in existing buildings.