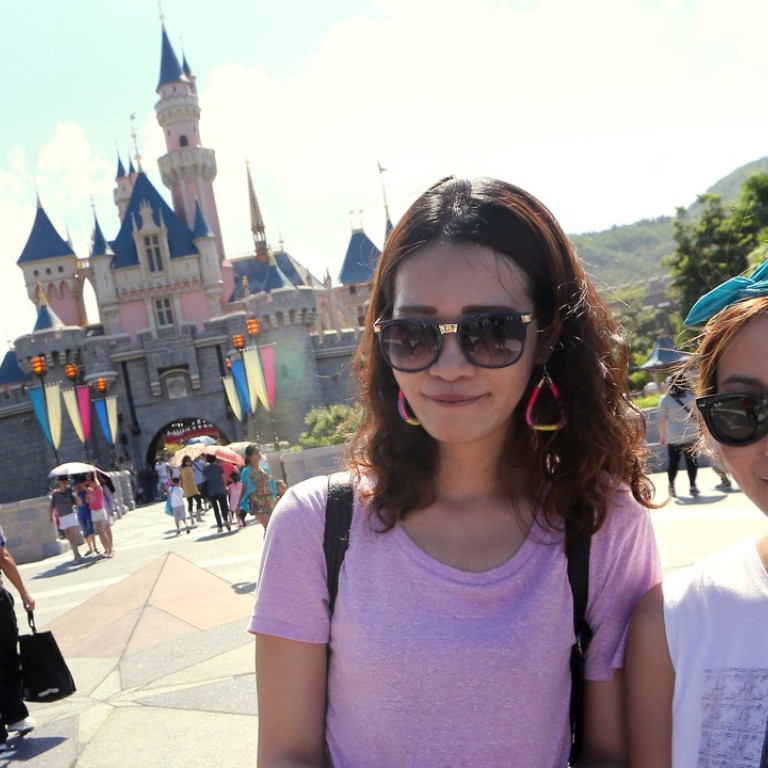 Disneyland expansion part of massive Lantau land reclamation project to house 700,000 more by 2030
Report released with minimum fanfare draws ire of environmentalist who said island should be kept largely intact to protect ecology
Dozens of hectares of reclaimed seabed, man-made islands and more highways and railroads to link with the urban areas are all part of a package of ambitious proposals seeking to turn the tranquil island of Lantau into Hong Kong's new commercial hub, as well as a tourist haven.
The ideas were contained in the first-term report of the government-appointed Lantau Development Advisory Committee, which was discreetly released online yesterday, following about two years of study.
The 33-page report, entitled "Space for All", was available in Chinese, with only an English summary for now and a full version "to be provided" later.
The plans split the island into four major development areas: a northern Lantau corridor, near Tung Chung and the airport for economic and housing developments; an area for leisure and tourism on between 60 and 100 hectares of reclaimed seabed off Sunny Bay and an expansion of Hong Kong Disneyland; a new core business district in the east, to be created by the reclamation of one or more artificial islands; and the development of 14 recreation and tourism areas, mostly to the south, including Sunny Bay, Mui Wo, Tai O and various Buddhist monasteries, and the Tung Chung valley.
An adventure park was to be built in Sunny Bay, with facilities such as indoor surfing and indoor skydiving. Campsites and observation decks will be provided at Sunset Peak for stargazing.
The waters off eastern Lantau will see massive reclamation to develop Hong Kong's newest core business district and a new town housing up to 700,000 people. It will also become a major source of land supply for Hong Kong's development beyond 2030.
Environmentalist and Green Sense chief executive Roy Tam Hoi-pong criticised the idea of developing Lantau and said the island should be kept largely intact to protect the ecology there.
"Like Sai Kung, Lantau is a garden in Hong Kong's backyard. The last thing you want is to bulldoze it down to build high-rises," said Tam.
Chief Executive Leung Chun-ying yesterday said he had received the report and hailed the committee's proposals as having "fully considered the current situations of various districts in Lantau, including the conservation needs and the development potential."
He added: "Large-scale infrastructure, including a Tuen Mun-Chek Lap Kok link, Hong Kong-Zhuhai-Macau bridge and the third runway of the airport will turn the geographical condition of Lantau from an outlying island to a significant region of Hong Kong."
WATCH: A look a the dwindling habitat of Hong Kong's Chinese white dolphin
There was no official announcement of the release of the report. Its publication was mentioned in an article posted to the official blog of Secretary for Development Paul Chan Mo-po.
In his article, Chan said the committee appreciated that Lantau is rich in ecological habitats and these should be preserved.
"The committee is of the view that conservation and development should not be considered mutually exclusive. Simply leaving things intact does not necessarily mean effective conservation... we should improve and make better use of the natural environment in a responsible manner, so as to allow the public to appreciate, understand and enjoy the environment."
In his 2014 policy address, Leung raised the idea of making Lantau a converging point of traffic from Guangdong, Hong Kong and Macau. He announced the setting up of the advisory committee to explore strategies for the economic and social development for Lantau.