Focus
Get more with myNEWS
A personalised news feed of stories that matter to you
Learn more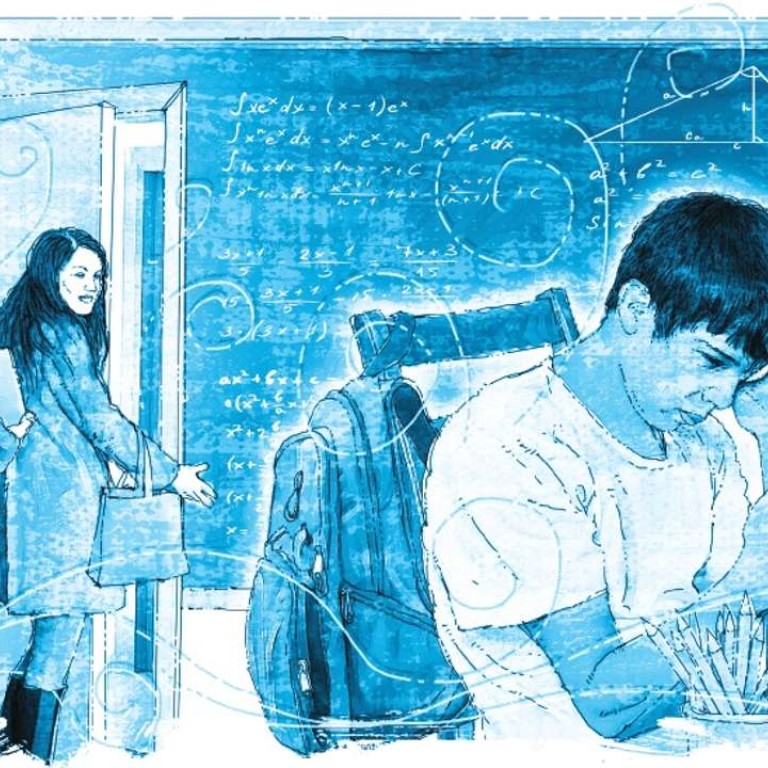 Students at breaking point: Hong Kong announces emergency measures after 22 suicides since the start of the academic year
Twenty-two young people have taken their lives so far this academic year. Is the city's pressure-cooker education system solely to blame – or is it more complex?
It is a statistic that is as alarming, as it is baffling.
Since the start of the academic year, a spike in the number of students in Hong Kong who have committed suicide has seen 22 young people – one just 11 years old – take their lives. The four most recent cases occurred over just five days.
Compare this to the average of 23 student suicides a year between 2010 and 2014, according to figures from the University of Hong Kong's Centre for Suicide Research and Prevention, and it is clear why alarm bells are ringing.
Experts in the education, health and youth fields are desperately trying to understand the reasons and arrest the worrying trend.
The Education Bureau announced new measures on Thursday after an emergency meeting with key stakeholders. These included improving student counselling support in schools, holding seminars to help teachers and parents to identify problems earlier, and forming a committee to come up with recommendations on preventative solutions in six months.
While Hong Kong's high-pressure education system is seen as largely to blame, with too much focus on score-oriented assessments putting pressure on students, experts contend the issue of youth suicide is complex and that the seeds of the problems are being sown much earlier than we realise.
Experts are warning that spending a lot of time in the virtual world and having a lack of family support could be contributing to the problem, as these factors are shaping a generation with weaker resilience against stress and problems.
"This generation grew up with the internet. Although they are more connected, they also tend to look only at things they like. They might not understand complicated or different views on an issue. For anyone who sees things not fitting their taste, they could simply 'unfriend' them," says Dr Lee Sing, a professor of psychiatry at Chinese University.
This has led to a decline in interpersonal skills and resilience, as well as in the ability to handle stress, he says.
Professor Paul Yip Siu-fai, who leads the HKU centre, echoes Lee's sentiments, adding that students tend to be more self-centred these days.
"Many of them live in a virtual world, and in the real world they have nobody to talk to as parents are often busy," he says.
Lee also sees an issue with children receiving less emotional support from their parents.
"Family is a buffer [against stress] for children and teenagers, but now both parents have to work, so they spend much less quality time interacting with their children," he says.
But Angie Shum Kwan-yu, a clinical psychologist from the HKU centre, warns against the other extreme. She says overprotective parents greatly reduce children's ability to handle adversity.
"Whenever problems arise, these parents will help solve them or lodge complaints to school. These children will then not be able to endure difficulties," Shum says.
The psychologist adds that young people lacking the skills of resilience are more likely to behave impulsively.
While the influence of these factors cannot be discounted, the main concern remains Hong Kong's education system.
Yip has been vocal about the negative impact of stress from studying and the city's exam-oriented curriculum on young people.
"I feel that the current curriculum is unattractive to students. If students enjoy the learning process, they would have something to hope for and look forward to," he says.
The increase in the number of tertiary students committing suicide is also significant, Yip points out. Among the 22 students who have committed suicide this academic year, 10 were tertiary students. That's a stark increase from an average of two to three university student suicides from 2010 to 2014.
Yip attributes the increase to the change in the education system in Hong Kong, which switched to a six-year secondary and four-year university education system several years ago, impacting students entering the tertiary sector in 2012. It means that students enter university a year earlier than in the previous system of seven years in secondary school and three years at university.
"Students are entering university at a younger age. They might not be mature and prepared enough to deal with challenges and lack the closer network present in secondary school, for example," he says.
Statistics from Chinese University's counselling team show it handled 725 cases in 2014/2015. The cases mostly involved students troubled by personal growth and study issues, followed by emotional turmoil, mental illness and family problems.
Experts have called for earlier intervention for students in need and for treatment approaches more popular among young people to be adopted.
Figures from Samaritan Befrienders Hong Kong shows a decline in telephone calls to its hotline from students under 20 years of age.
Joyce Chow Yuen-fun, chairwoman of the suicide prevention centre, says that in her experience the most prominent factors that contribute to students committing suicide include academic pressure, emotional problems and family issues. Other factors include problems arising from living situations and financial difficulties. She suggests that parents express an interest in their children's feelings and keep lines of communication open with their school.
"It's better to have regular meetings with parents, students and teachers to let them build good relations," Chow says.
Carol Lee Kit-lo, a service coordinator for Baptist Oi Kwan Social Service, urges those around people with suicidal tendencies to be alert to "signs".
"Those with suicidal tendencies will have behavioural changes. For example, a talkative child might suddenly become quiet. Don't dismiss it, talk to them, and they will open up," she says.
Shum wants provision of mental health courses for all new university students to let them understand their emotions and what to do when they are suspected to have a mental illness.
"Schools should encourage students that it's OK to seek help when they face troubles," she says.
"Now some students do not dare to meet social workers. They are worried that the social workers will not be useful to help them or how others view them."
Currently, there is at least one social worker in most secondary schools to support students with academic, social or emotional problems. As of September 1 last year, 34 non-governmental organisations were providing social work services to 465 secondary schools, according to the Social Welfare Department.
But it remains questionable how much support social workers or counsellors can provide to students with emotional problems, even if they have been identified, when secondary schools have a student base of about 1,000 pupils. A university can hire more counsellors but still has to take care of between 2,000 and 20,000 students.
"Even the best institution won't be able to take care [of all the students with emotional problems]. It is not adequate just relying on the existing pathways [to provide assistance] even with screening," argues Lee.
Lee suggests using mobile apps to provide psychological therapy to students with mild mental problems, a move adopted by Western countries such as the United States.
"The internet is part of [students'] life. If we administer treatment through the internet, the access rate would be higher than seeing psychiatrists," Lee argues.
Dr Arthur Mak Dun-ping, an assistant professor in Lee's department, says self-help psychological treatment has been given to students with mild conditions through mobile apps or desktop platforms in some Ivy League universities, such as Harvard University and the Massachusetts Institute of Technology.
"The mode varies. Students might need to complete some tasks or examine their daily habits. It is a way of mimicking in-person therapy," says Mak, who is now assessing whether the technology is suitable for local schools and institutions.
But he stresses that electronic platforms only provide advice and cannot replace traditional treatment for severe patients.
"Mental health problems on campuses is a global issue. Not only is Hong Kong affected, but also many developed countries," Mak says.
Additional reporting by Jessie Lau