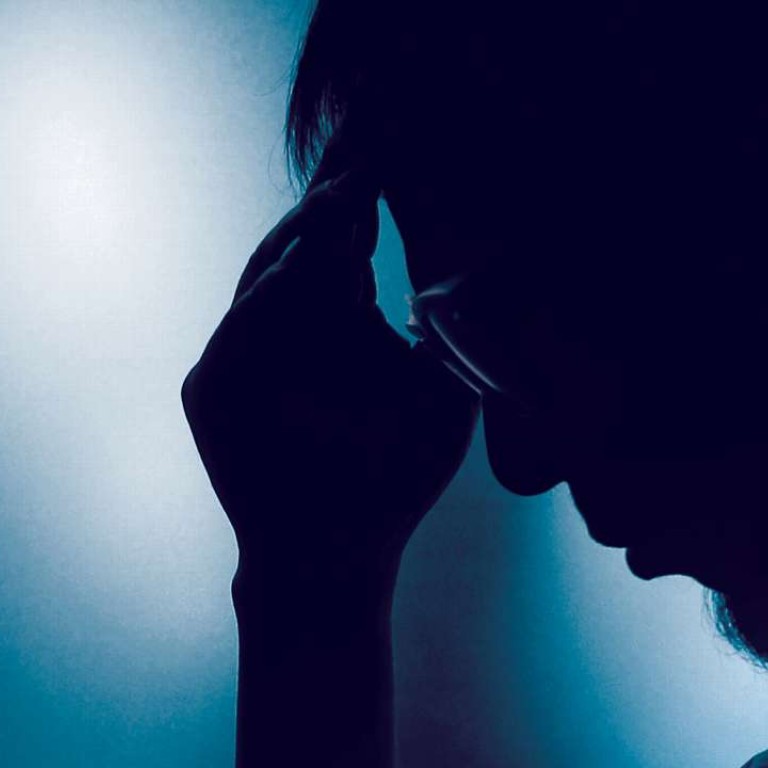 Headaches, trembling hands, poor sleep, feeling worthless: Hong Kong's middle-class mental health crisis
A shock study has found as many three quarters of middle class workers need some form of mental help
Researchers have expressed alarm as a study has shown that while half of the city's middle class workers believe their mental state to be "normal", almost 90 per cent of those polled said they have frequently thought about suicide in the past 30 days.
The Caritas Centre for Human Empowerment and Achievement Training study found while most middle-class salarymen and women in Hong Kong believed they were in a healthy mental state, international benchmarks suggest three quarters of the respondents need help.
The multi-part study polled 688 people by phone or internet from the "sandwich class" between May and December last year, asking them how they felt about their ability to handle stress.
About a third of respondents believed their mental condition was "healthy" and half believed it was "normal". Two thirds said they were able to handle workplace pressures and 69 per cent said they could effectively complete their work. Only 13 per cent had ever sought medical or professional help.
But a different picture was painted when it the came to the World Health Organisation's 20-question questionnaire, which suggested more than three quarters did need help.
The study is designed to screen for mental disorders. It consists of questions related to problems bothering the respondent in the past 30 days.
Questions included whether they experience headaches, trembling hands, poor sleep, poor digestion to whether they find it difficult to make decisions, feel worthless or find difficulty enjoying daily activities.
The question of whether respondents considered ending their life over the past 30 days, drew particular alarm from the researchers, as more than 89 per cent admitted to frequently having such thoughts.
National Singapore University associate professor of social work Marcus Chiu Yu-lung, formerly with Hong Kong Baptist University, said the results indicate most middle-class Hongkongers did not feel there were problems resulting from their stressful work.
"It may also suggest professionals in Hong Kong overestimate their ability to handle with these stress-related issues," said Chiu, who helped conduct the research.
Caritas project manager Li Po-kay said most middle-class workers displayed a range of "basket symptoms" indicating poor mental health, which could worsen if not properly addressed.
"Many middle-class people don't want to seek help out of fear of labelling, losing face, their professional image or having their work abilities questioned by employers," she said.
Li said most factors causing workplace stress related to a lack of encouragement from employers and having to make important decisions. She urged employers to do more to help employees deal with stress.
The survey classifies the middle-class as professionals who earn HK$20,000 to HK$100,000 per month and have "multifaceted lifestyles" such as an interest in coffee culture or green living.
Private psychiatrist Dr Ivan Mak Wing-chit, who was not involved with the report, said most middle-class professionals had to juggle work and family pressures such as taking care of parents and children, but without a government safety net to fall on. They also tend to set high hopes for themselves.
The Hospital Authority estimates suggest up to 1.7 million Hongkongers suffer from various types of mental illness.
Hong Kong mental health resources:
Hospital Authority Mental Health 24 hour hotline
2466 7350
Mental Health Association of Hong Kong 24 hour Hotline
2772 0047
E.A.S.Y Immediate Referral Hotline
2928 3283