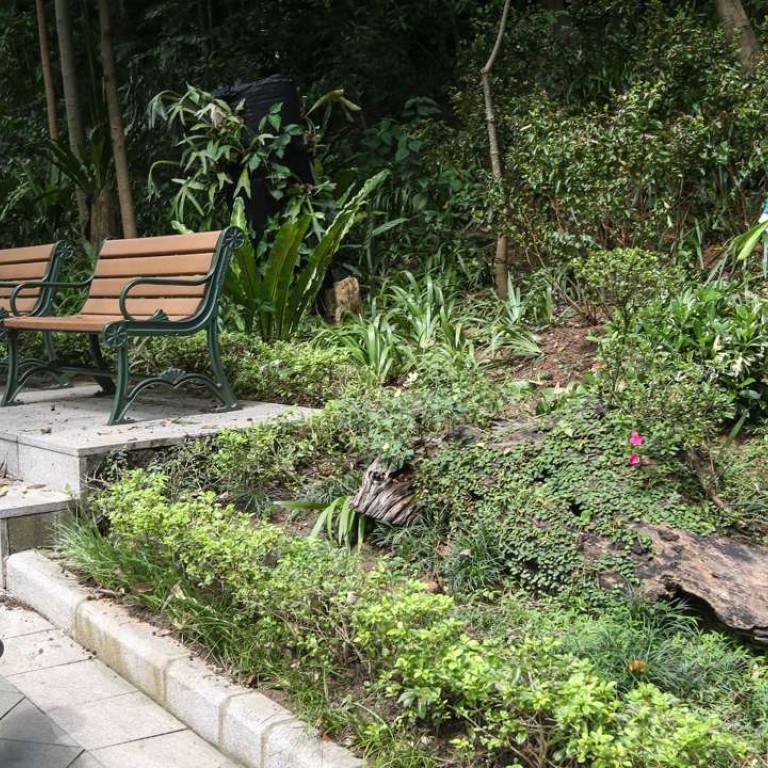 Mosquito menace: why Hong Kong needs to step up the fight against dengue fever
It is more than just about protecting yourself from mosquito bites
Hongkongers should work harder to clear potential breeding grounds for mosquitoes rather than focus on personal protection from bites in the fight against the potentially lethal dengue fever virus, a leading academic has warned.
The government this week announced a woman living in Mid-Levels was the third person this year to contract the disease locally, prompting emergency meetings among health officials.
All three of the localised cases are reported to have occurred around the Hong Kong Zoological and ­Botanical Gardens.
Health officials have urged the public to remain vigilant, but Professor Malik Peiris, chair in virology and director of the school of public health at the ­University of Hong Kong, said there was no cause for alarm.
He said the priority should be to clear potential breeding grounds for mosquitoes, particularly ­during the rainy season.
"Dengue is endemic in the regions around us," he said. "We regularly have imported cases, but local cases are less common, although they have ­happened a number of times recently.
"It just highlights the fact that although Hong Kong is generally safe, we are not excluded, and we need to remain vigilant to make sure the virus does not get established.

"There is no reason for alarm and [the recent local cases] are not completely unexpected but this is a wake-up call for Hong Kong."
Members of the government's Interdepartmental Coordinating Committee on Mosquito-borne Diseases met on Wednesday to discuss how to strengthen mosquito control actions in relation to dengue fever as well as the
Zika virus
.
Dr Leung Ting-hung, chairman of the committee and controller of the Centre for Health Protection, said members of the public should still be vigilant in order to avoid contracting mosquito-borne illnesses.
"As Hong Kong is facing risks of importation of various vector-borne diseases, including Zika and dengue fever, all sectors should step up efforts on mosquito control and members of the public should use insect repellents to protect themselves, their families and the community," he said.
"Travellers should adopt strict anti-mosquito measures and safe sex to prevent Zika virus infection during and after travel. Those returning from ­affected areas should apply insect repellents for at least 21 days upon arrival."
Dengue fever causes flu-like symptoms, including high temperature, muscle aches, rashes, nausea and headaches.
The disease, which can be fatal, currently has no vaccine, so doctors instead advise taking preventative measures such as avoiding being bitten by ­mosquitoes.
The best way to prevent bites is to wear long-sleeved clothing and apply repellent with diethyltoluamide – also known as Deet – dimethyl phthalate or trimethyl pentanediol, according to the Food and Environmental Hygiene Department.
Hongkongers should also look at ways to prevent mosquitoes breeding in and around their homes, health officials said.
People should use air conditioning – mosquitoes tend to feed less when there is a moderate breeze – or even purchase mosquito nets for beds. Windows and doors should be screened to ensure there are no holes for mosquitoes to come through.
The insects lay eggs in stagnant water, so experts advise that water in vases at home should be changed on a weekly basis, while any water storage containers in the property should be covered.
Roof gutters should be well maintained, with leaves and debris cleaned at least weekly.
Breeding grounds for the Asian tiger mosquito (Aedes albopictus), which transmits the disease in Hong Kong, exist in both rural and urban areas.
Common breeding grounds include artificial ­receptacles such as containers, discarded tyres, lunch boxes and cans; and natural habitats such as tree holes, bamboo stumps and leaf axils, according to current government information.
The number of cases of the disease appears to be on the rise in the city, with 87 victims so far this year. There were 114 cases of the virus in 2015, and 2014 saw 112 cases.
The vast majority of cases were classified as Asian tiger mosquito imported, meaning the victims were bitten by infected mosquitoes overseas.
This article appeared in the South China Morning Post print edition as: rallying call to defeat dengue