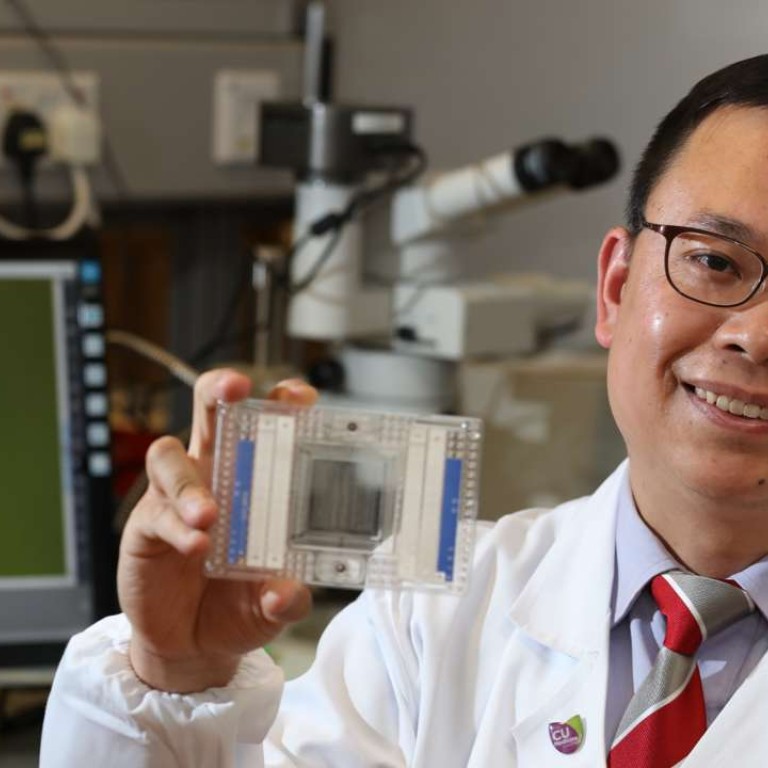 University launches world first ovum test for Hong Kong women
Amid rising pregnancy age, Chinese University professors launch trials to give would-be mothers better chance at giving birth
The Chinese University of Hong Kong will carry out the world's first ovum quality test for women in an effort to reduce risks during pregnancy for would-be mothers.
The school in Sha Tin is ­recruiting 50 females aged ­between 30 and 45 years old to ­donate eggs for the clinical ­research. It comes after a successful case was tested on a 32-year-old woman two months ago.
The world first test is particularly significant for Hong Kong where late marriage and childbearing is increasingly common.
The median pregnancy age of women in Hong Kong has ­increased from 27 to 31.9 over the past three decades. European women, meanwhile, average 28.7 years old.
It would also help in vitro fertilisation (IVF), a reproductive technology of manually combining an egg and sperm in a laboratory, as it would allow doctors to pick the healthiest eggs for the procedure and transfer them to an embryo.
Currently, doctors may only pick eggs based on their appearance and fertilise as many as ­possible in order to maximise the opportunity.
"Ovum quality is a crucial ­actor for conception and proper embryo development, and is ­inversely correlated to age," Professor Li Tin-chiu of obstetrics and gynaecology said.
"Women with advanced maternal age still have to bear a higher risk in pregnancy, or a higher chance of fetus malformation."
Professor Lee Tin-lap of biomedical sciences said he expected more Hong Kong mothers to be of an advanced maternal age – 35 or above – in the near future, which would increase the medical ­burden as they would face higher risks during pregnancy.
"If the test finds out that the ovum is not of a good quality, I would advise the couple to reconsider their decision to have babies. Even if the mother is young, she may have this problem due to ­genetic reasons." Li said.
The Chinese University test is also the first to apply single-cell genomics technology to test oocyte quality.
It may also reveal premature reproductive ageing – a condition whereby the reproductive system ages faster than expected – and which occurs in around 1 per cent of women. Detecting the condition early can reduce infertility or birth defects.
Li said, after the study has been completed, it would take one to two years for the test to be ­available on the market.
With each woman carrying about one to two million immature eggs over a lifetime and releasing five to six eggs a month, Li appealed to all female volunteers to donate one egg for the study.
Volunteers will only need to take an injection to induce the ­releasing process, he said.