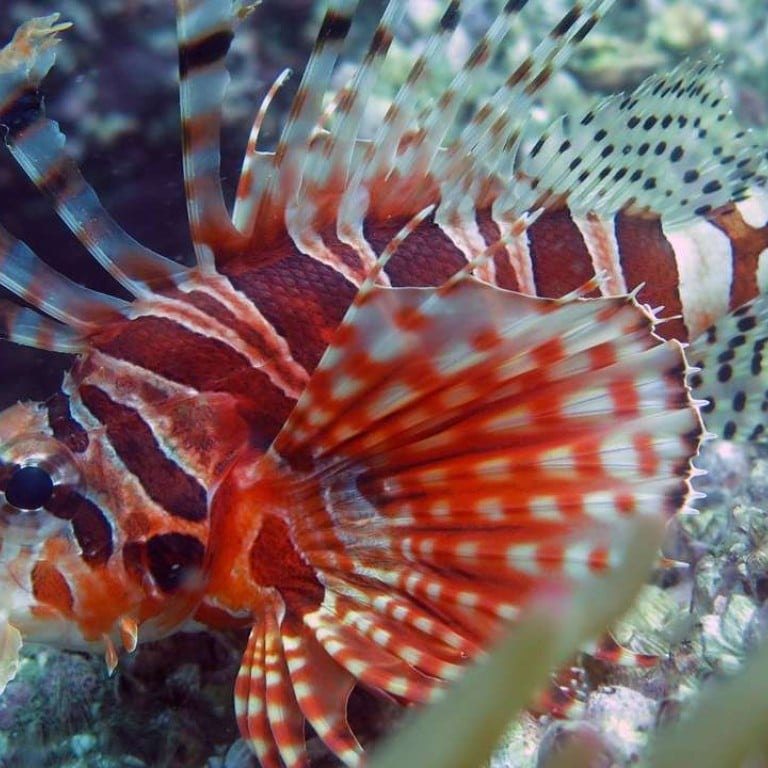 Under the sea: species flourish in Hong Kong waters, study reveals
Scientists say more than a quarter of 22,629 types recorded in China may be found locally, but warn that climate change and urbanisation pose threat
Hong Kong occupies less than 1 per cent of Chinese waters but "disproportionally" accounts for more than a quarter of the 22,629 marine species recorded in the country, according to the latest scientific study.
Scientists at the Swire Institute of Marine Science (Swims) of the University of Hong Kong said 5,943 species were recorded in city waters.
This put the biological diversity of the 1,650 square kilometres of waters on par with that of the Baltic Sea, which is 200 times larger.
The area is home to two-thirds of all polychaetes, marine worms, and more than 30 per cent of fish, cephalopod and amphipod species ever recorded in the South China Sea.
The 1.5-year study, published in the scientific journal Biodiversity and Conservation, reviewed ecological surveys and more than 640 publications on Hong Kong's marine biodiversity. It is the first comprehensive study of its kind.
"The results surprised even us," Professor Gray Williams, who led the research team, said. "Understanding the number of species we have in our marine environment is a basic need if we are to protect and conserve our biodiversity."
Despite the city's reputation as a concrete jungle, eight distinct species of mangrove grow here – far more than in East Africa.
With 84 hard coral species, Hong Kong is also way ahead of the Caribbean.
Including species that have only been seen once, the number may be as high as 6,500, Swims project manager Dr Terence Ng Pun-tung said.
"For its size, Hong Kong's biodiversity is disproportionately rich," Ng said. "We've got hard coral beds, mangroves and mudflats, and rocky reefs and estuaries. Different ecological environments are suitable for different species to inhabit."
The city's subtropical climate and position at the centre of three ocean currents also created perfect environments for tropical and temperate flora and fauna.
With the data, Ng has helped launch and will curate Asia's first
register of marine species
under the World Register of Marine Species, a global marine biodiversity database.
But scientists warned climate change, ocean acidification, and the relentless pace of urbanisation may threaten biodiversity.
They urged the government to increase the amount of protected waters and to establish a central repository to catalogue all species.
Just two per cent of local waters are currently protected as marine parks or reserves, compared to the 40 per cent of terrestrial areas protected as country park. 
WWF-Hong Kong has urged the government to expand protection for
local marine hotspots
after a study found just five out of 31 such sites are ­actively managed as marine parks or reserves.
The key areas for marine life identified as hotspots by the conservation group included areas with minimal protection such as Tai Tam Bay, home to Hong Kong Island's biggest mangrove, the waters of Western Lantau – a core Chinese white dolphin habitat – and the Po Toi Islands.
Last week, Dr Leung Siu-fai, director of the Agriculture, Fisheries and Conservation Department, said ongoing plans for marine parks around the Brothers and Soko islands, as well as southwest ­Lantau, would raise the city's level "to 4 to 5 per cent".
Responding to the institute's suggestions, the department said it would explore opportunities to help by establishing biodiversity centres to inform the public.
The study comes a week after the government released a
five-year blueprint
to step up local biodiversity conservation through enhancing such moves, improving knowledge and promoting community involvement.