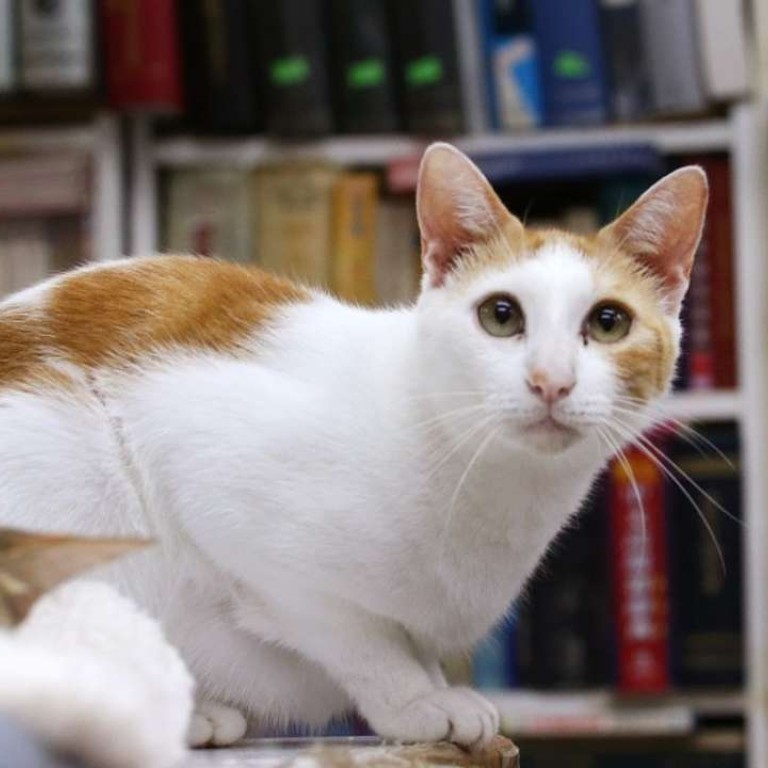 86,000 Hongkongers get minor injuries from domestic animals every year, study shows
Cats found most likely pet in the city to cause injury, closely followed by dogs
Over 86,000 Hongkongers suffer minor injuries from domestic animals every year, a first-of-its-kind study in Asia has found.
The research carried out by Chinese University of Hong Kong also found unmarried pet owners, especially women, were twice as likely to suffer from a pet-related injury compared with married owners.
Cats were the most likely pet in the city to cause injury, closely followed by dogs, the university's school of public health and primary care said. It added that educating pet owners to prevent injury should be a top priority.
"Pets kept in Hong Kong are in general very mild in temperament," lead researcher and assistant dean Emily Chan Ying-yang said.
"None of the respondents reported they were injured by the animals without interaction," she added. "Most incidents took place when owners were taking care of their pets such as cleaning or training them."
The findings highlighted a need to teach local pet owners proper skills for looking after their pets without hurting or provoking them, Chan said.
"I don't know where the owners can turn to when they face difficulties. The government is certainly not teaching people how to keep pets, and there is no way to obtain such information formally."
Chan believed unmarried women were more likely to report pet injuries in Hong Kong as women were usually the caregivers. She added that living alone brought a higher likelihood of keeping a pet as a companion.
Lawmaker Claudia Mo Man-ching, an animal rights advocate, agreed there was a lack of animal rights education in the city. She said many owners merely treated their pets as a toy rather than a family member.
Mo recalled a case in which a mother allowed her children to shoot elastic rubber bands at a dog in their home.
"Living environments are very congested," she said. "Owners often beat their pets if they make noise. Some forget to feed them regularly."
"Animals are not being treated with respect. When there's tension, it's normal for pets to sometimes turn violent for self-defence."
Nevertheless, more Hongkongers over the years have wanted to enjoy the companion of furry friends. In 2009, some 12.5 per cent of the population was found to keep at least one pet, and last year, the number rose to 15 per cent, according to another study Chan conducted.
The latest study, published this month in British Medical Journal, polled 6,570 Hongkongers on seven types of household injuries inflicted by pets. Chan spent almost a decade researching the matter.
Bruises were the most common injury in the city, followed by cuts, burns and sprains.
Among those interviewed in 2009, 1.28 per cent, or 84 people, reported pet-related household injuries. This figure formed the basis for the study's projection of over 86,000 cases in the city per year.
The study found that the hand was the body part most commonly injured, usually from pet bites and scratches.
Most common domestic injuries in Hong Kong (number of people injured from 6,570 respondents)
1. Bruises: 1666
2. Cuts: 844
3. Burns: 799
4. Sprains: 180
5. Pet bite or scratches: 84
6. Bone fracture: 19
7. Poisoning: 15

The pet involved in the domestic animal injury
Cat: 51.6%
Dog: 42.2%
Others: 6.2%*

*Included rabbits, birds, guinea pigs and hamsters
Interaction before the attack
Playing with the pet: 59.4%
Cleaning the pet: 9.4%
Training the pet: 7.8%
Others: 23.4%
Source: Chinese University's school of public health and primary care
This article appeared in the South China Morning Post print edition as: Man's best friend? Injuries show pets not always so sure