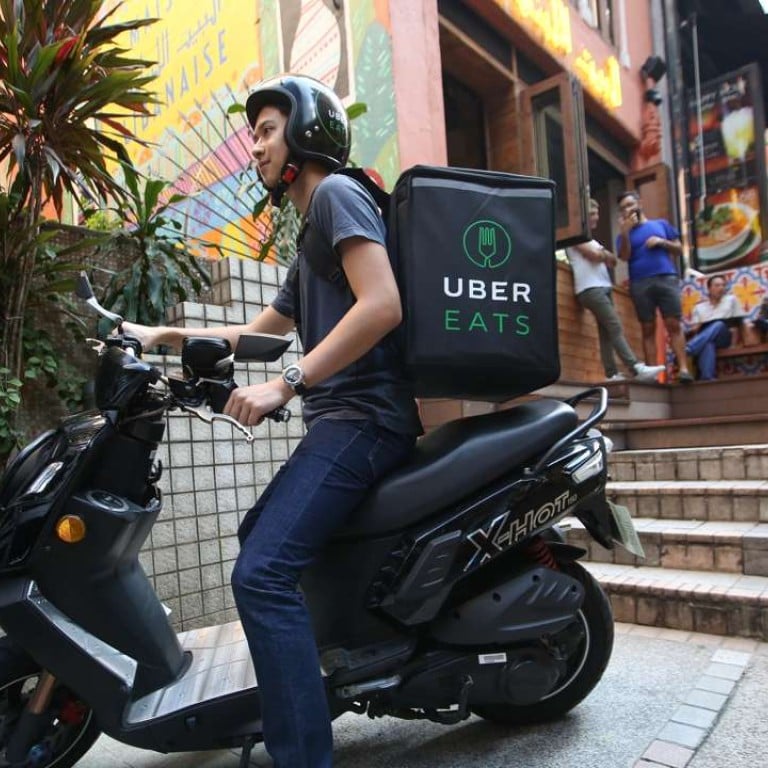 Food delivery apps 'threaten Hong Kong's food culture and peoples' health'
Experts warn that increasingly popular food delivery apps are bad news for young Hongkongers' health and are destroying culinary traditions
The rise in popularity of food delivery apps in Hong Kong is contributing to an erosion of the city's traditional food culture and could be harming young peoples' health in particular, academics have warned.
Anirban Mukhopadhyay, professor of marketing at the Hong Kong University of Science and Technology and co-editor of the Journal of Consumer Psychology, said the food delivery apps trend threatens to reduce Hongkongers' appetite for local Chinese food, as well as changing the city's eating out culture.
He said the phenomenon was occurring worldwide, as increasing numbers of consumers seek convenience food.
"People are just eating whatever is most convenient, and this has had huge negative effects not just on public health," he said. "Traditional foods can be far less convenient to make than modern fast foods. "They often are labour-intensive. So, worldwide, one is seeing a decline of traditional diets."
Meanwhile Theresa Lai Yeung Wai-Ling, assistant professor in the Department of Health and Physical Education at the Education University of Hong Kong, expressed concerns these apps would negatively affect young peoples' health.
"It will certainly encourage the young generation who use mobile apps habitually to consume more takeaway meals," she said. "Such a trend will not so much change the taste of young people but will certainly have adverse impact on the well-being of the younger generation because there is no drive for them to learn to prepare meals when the culture is ready made food with home delivery service."
Deliveroo, Food Panda, Delivery Republic, UberEATS and OpenRice are among the apps taking a slice of the local food delivery market, and they are expanding rapidly.
Euromonitor International estimated the city's food delivery market covering non-seating outlets was worth HK$423.2 million last year.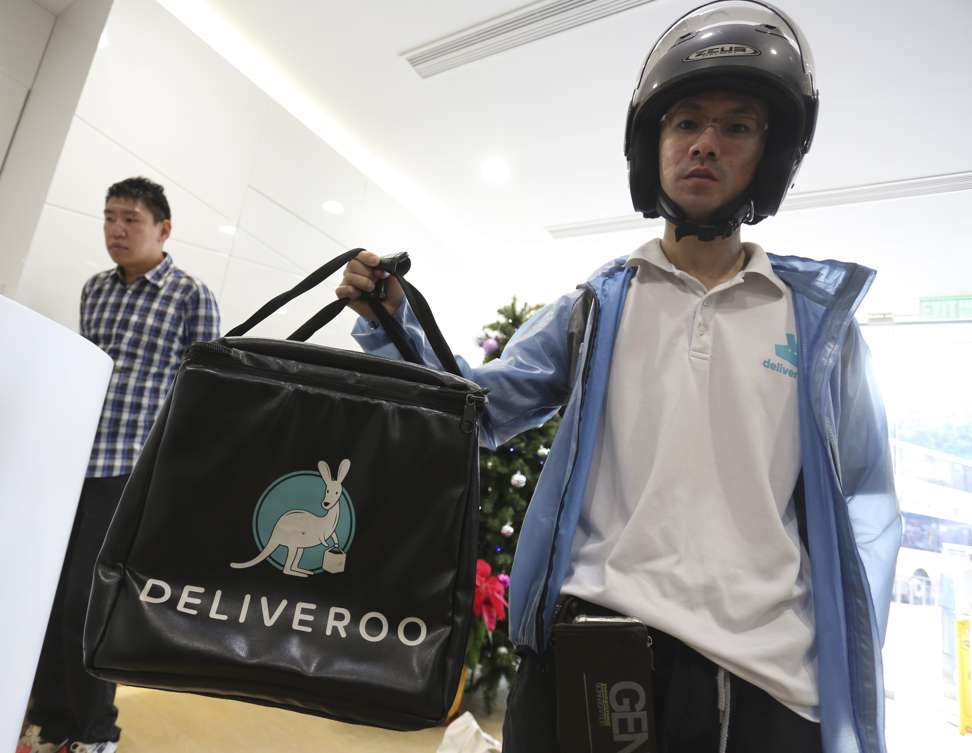 Food Panda alone boasted a 500 per cent order growth in 2015 in Hong Kong, and now offers food from more than 500 restaurants across the region.
A spokeswoman for Deliveroo said it had "seen a double-digit percentage of growth in orders month-on-month since launching here in November 2015 with the growth accelerating in 2017". It now offers food from 1,500 restaurants, but it hopes to more than double this to 3,500 by the end of 2017.
Professor Mukhopadhyay said he predicted the home delivery market would have a greater impact on the number of meals Hongkongers choose to eat out, rather than on their home cooking.
"In Hong Kong ten years ago, there was very little food delivery — just a couple of pizza chains," he said. "There then emerged three categories of meals; cooked and eaten at home, eaten at the restaurant, and home delivered fast food.
"As the third category grows, the other two categories have to shrink, because the number of meals eaten per day is fixed. People cook very little at home anyway, and those people who do cook and eat at home are diehards , or whatever reason, so it must be the second category, restaurant dining, that must give way."
Assistant Professor Lai Yeung said she did not think food delivery apps would dramatically change the eating out culture here, but she thought they could be contributing to a diminishing number of young people learning how to cook traditional Chinese food.
"This trend, which encourages ready-made food, may have a negative impact on the transmission of traditional family Chinese food culture, which used to be happening in the home," she said.
Since the late 19th century, Hong Kong has been home to street food stalls ('Dai Pai Dongs'), which offer cheap, fast local food, such as instant noodles, fried rice and congee.
But after the Second World War, the growing numbers of stalls were brought under stricter government regulations. Eventually, officials began a process of buying back the licences, in a controversial move signalling they wanted to eradicate them altogether.
Combined with this erosion of traditional food culture, as the average salary in Hong Kong has increased, the growing number of middle-class consumers have sought more convenient and often more Westernised cuisines. The city continues to boast one of the highest number of restaurants per capita in the world.
Further, soaring rents mean independent food providers, such as Hong Kong's traditional tea houses (cha chaan teng), have been forced out of business and replaced by larger chain restaurants, which are more set up to provide home deliveries.
Professor Mukhopadhyay said the trend, combined with the city's high rents, was increasingly convincing restaurants to downsize and team up with food delivery apps.
"It is just more cost-effective to have a smaller shop, hire a few delivery people or team up with the delivery website, and as a bonus you get to save on waiting staff and dishwashers," he said.