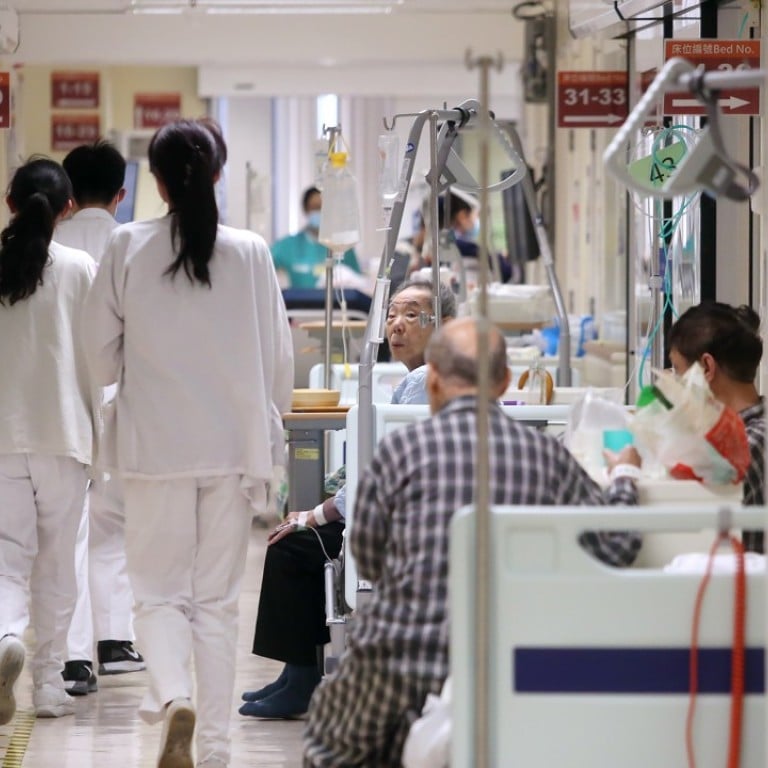 Medical blunder linked to patient overload in Hong Kong public health care sector, doctors say
Consultation times down to six minutes per doctor amid shortage, groups say
Overcrowding in the public health care sector, with doctors only having a few minutes to see each patient, should partly be blamed for the high-profile medical blunder that left a mother fighting for her life, medical groups have said.
The call came as two specialists in United Christian Hospital were revealed to have failed to prescribe antiviral drugs as a preventive measure to patient Tang Kwai-sze, when treating her kidney disease with steroids.
The oversight left her at risk of suffering from acute liver failure. She developed the condition later and required two urgent liver transplants, and was now still in critical condition,
requiring artificial lungs to breathe
.
"It is true that our medical staff members are really busy, and sometimes there might be oversights," Hospital Authority chief executive Dr Leung Pak-yin said, adding that an investigative panel would look into the matter.
Public hospitals face a consistent shortage of some 250 doctors.
It emerged that two specialists at United committed the error despite an automated reminder in the system.
Both doctors had ignored the alert and did not prescribe Tang, a hepatitis B sufferer, a precautionary drug to prevent a fatal side effect from her high dosage of steroids when they treated her in January and February.
Secretary for Food and Health Dr Ko Wing-man said the authority would now invite independent experts and those from other hospitals, as well as academics to probe the incident.
Dr Ng Chi-ho, president of the Public Doctors' Association, said that the public health care system was overloaded.
Doctors in specialist outpatient clinics handle about 30 cases in three hours, meaning time spent on each case would only be six minutes, he said.
A guideline was issued in 2015 to remind public doctors to prescribe antiviral drugs as a preventive measure when issuing steroids to hepatitis B virus carriers.
A specialist in Queen Elizabeth Hospital was involved in a similar blunder between 2008 and 2009.
"There are many guidelines in place but the human factor will always be involved in mistakes," Ng said.
Dr Seamus Siu Yuk-leung, chairman of the Frontline Doctors' Union, suggested that the government subsidise patients to receive treatment from the private sector.
Siu said more should be done in public-private partnerships to relive the pressure on public systems and divert patients to the private market.