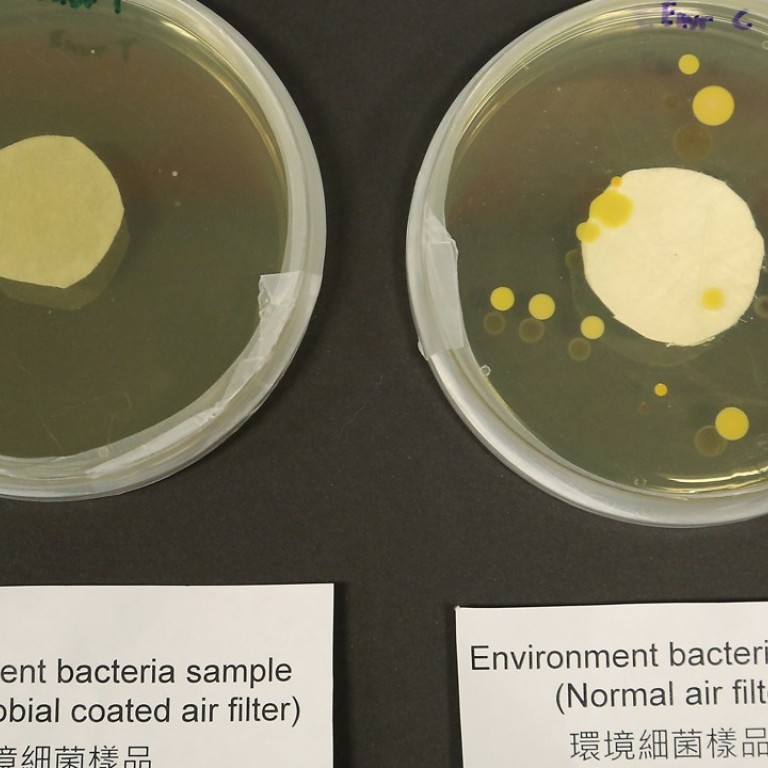 University researchers in Hong Kong develop air purifier that promises to kill, not just trap, deadly bacteria
It was found to effectively eliminate 98.8 per cent of the Middle East respiratory syndrome virus
An air purification system that claims to remove up to 99.99 per cent of airborne bacteria and viruses has been developed by researchers at Hong Kong's University of Science and Technology.
Different from other filters, which only trap bacteria, the technology not only kills but also prevents growth of microorganisms, according to the research team.
"Our technology doesn't kill bacteria only, but also pathogens and mould," said Professor Yeung King-lun, leader of the research team and associate dean of research and graduate studies at the university's engineering school.
"They are killed when they contact the filter, which could also reduce formation of biofilms."
The Guangzhou Institute of Respiratory Disease found the system eliminated 98.8 per cent of the Middle East respiratory syndrome virus, and more than 99 per cent of H1N1 and H3N2 influenza, and Enterovirus 71– a cause of hand, foot and mouth disease.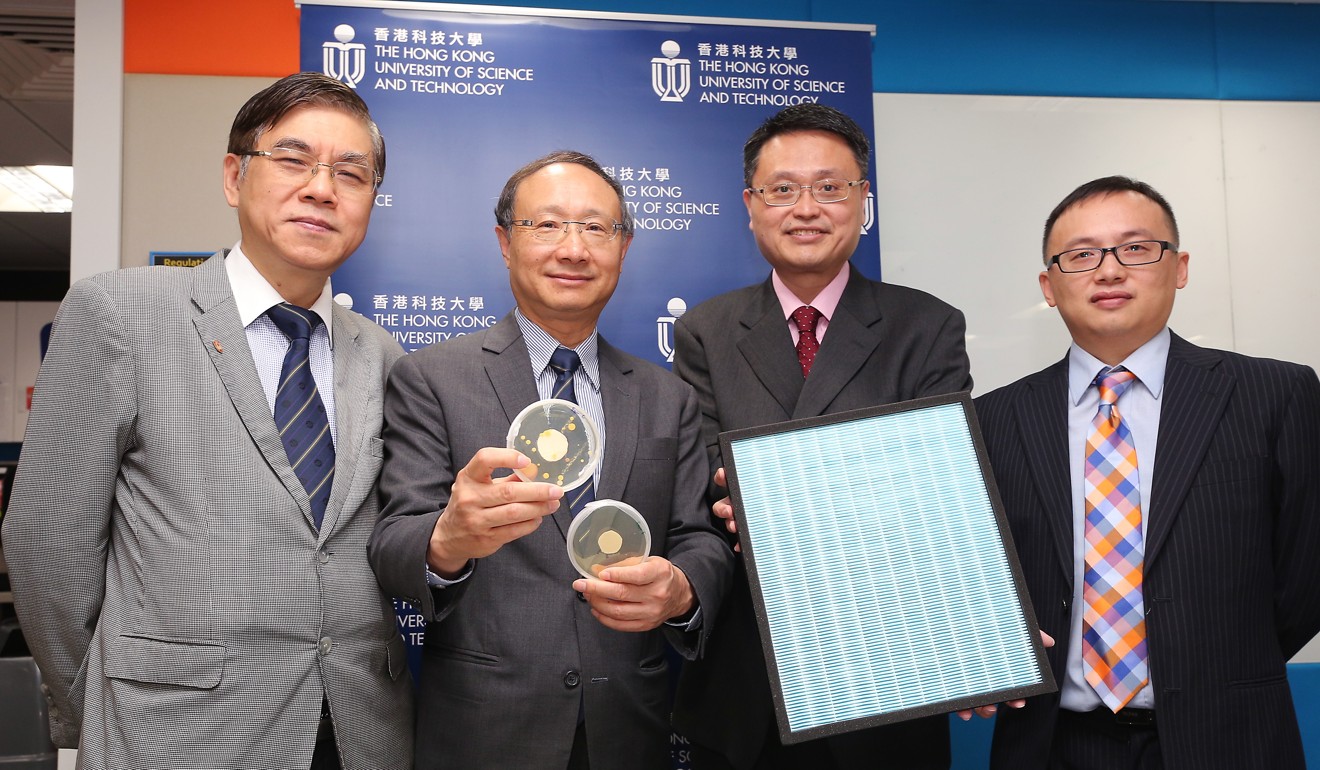 The household system, which is available on the retail market and costs up to HK$3,000, uses a "multilevel antimicrobial filter" covered with a specific type of biocide that can be released slowly and continuously.
Meanwhile, a non-stick coating prevents bacteria growth, which allows each filter to be used for up to two years, compared with other filters which last up to six months.
The development of the system has received both public and private backing, with the Innovation and Technology Commission providing HK$2 million in funding.
The team hoped vulnerable groups such as the elderly, children and chronic patients would benefit from the new air filtration technology.
The university said a collaboration would be launched with Kowloon Hospital to test whether the biocide could improve the cleanliness of medical ward curtains, which have been known to harbour various germs, and keep them in use longer.
This article appeared in the South China Morning Post print edition as: Researchers develop new air filter to kill off bacteria