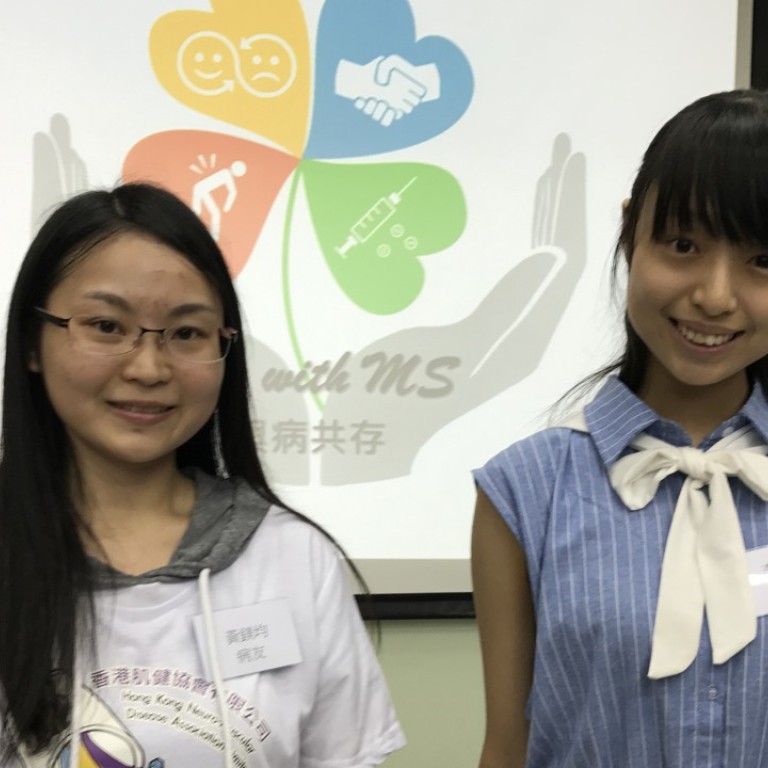 Multiple sclerosis support urged after Hong Kong survey reveals nearly 30 per cent of patients thought about suicide
Findings also show 9.4 per cent of those afflicted with the incurable neurological disease had tried to kill themselves in the past
Doctors and concern groups in Hong Kong are calling for heightened awareness of the mental state of patients suffering from a rare and incurable neurological disease as a local survey found close to 30 per cent of patients had experienced suicidal thoughts.
The survey conducted by the Multiple Sclerosis Society and the Neuromuscular Disease Association from April to May revealed that 9.4 per cent of the 106 interviewed multiple sclerosis patients had tried to kill themselves in the past.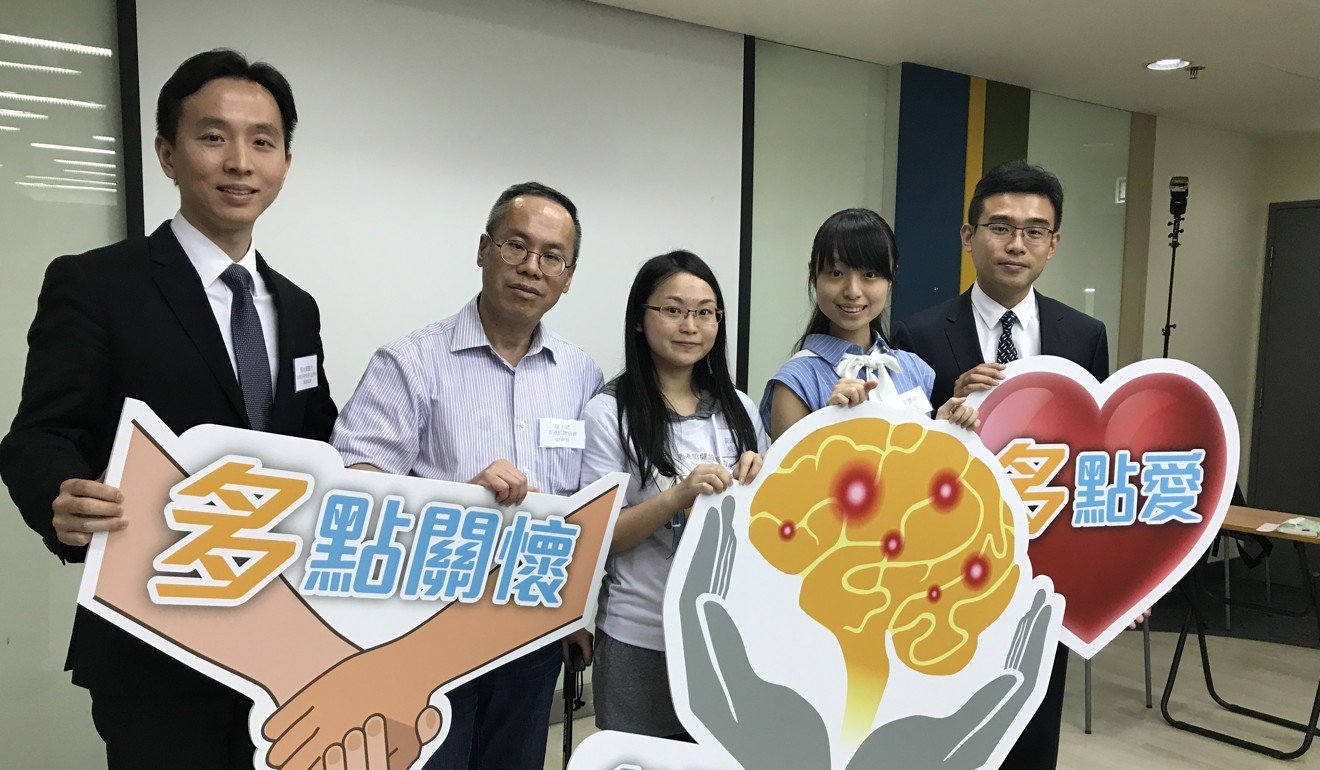 "The figures are alarming ... We spend most of our time explaining the illness to patients during consultation but don't have much chance to listen to their worries," society vice-chairman Dr Richard Li said.
Multiple sclerosis, which usually strikes people between the ages of 20 and 40, is a condition in which one's nerves are damaged by the immune system, leading to deterioration of motor or cognitive abilities. For most patients, symptoms such as numb limbs, balance problems or blurry vision appear irregularly throughout one's life.
While the disease is more commonly seen in European countries and North America, the city was estimated to have around 500 people diagnosed with the condition, with the median age for the disease first appearing being 28.
Among those who previously had suicidal thoughts, more than 73 per cent did not disclose their distress to medical staff or social workers. Around one in five interviewees also declined to share their worries with family members or friends.
"Multiple sclerosis occurs at a relatively young age, when people are supposed to be fighting or working for their lives," said Dr Stephen Cheng Wing-ho, the society's honorary secretary. "Therefore when they are hit with this disease, they often feel helpless."
Over 70 per cent of respondents said they worried about their affliction, with their leading fears being that they could not take care of themselves and finances.
But Li said patients might not always be able to control their negative thoughts, as the disease could damage areas in their brain responsible for emotions.
He said patients suffering emotional distress should notify doctors, who could refer them to psychiatrists for follow-up attention.
"We want to let patients know that the disease can be treated with medication. If they feel unhappy, they must let people around them know," he added.
Lee Po-kei, 19, started to suffer from multiple sclerosis four years ago and expressed gratitude for the support of her family, boyfriend and classmates when she fell ill.
"I broke down when I only saw black and white vision through my left eye but coloured sight through my right eye," she recalled of the onset of her symptoms. She noted she recently started to experience incontinence problems.
But her boyfriend has not given up on her, she said, and has cheered her with encouraging words when she experiences discomfort.
World Multiple Sclerosis Day this year is on May 31 and features the theme "Life with Multiple Sclerosis". Doctors said patients' symptoms could be controlled with medication, enabling them to lead a normal life if they are willing to seek professional help.