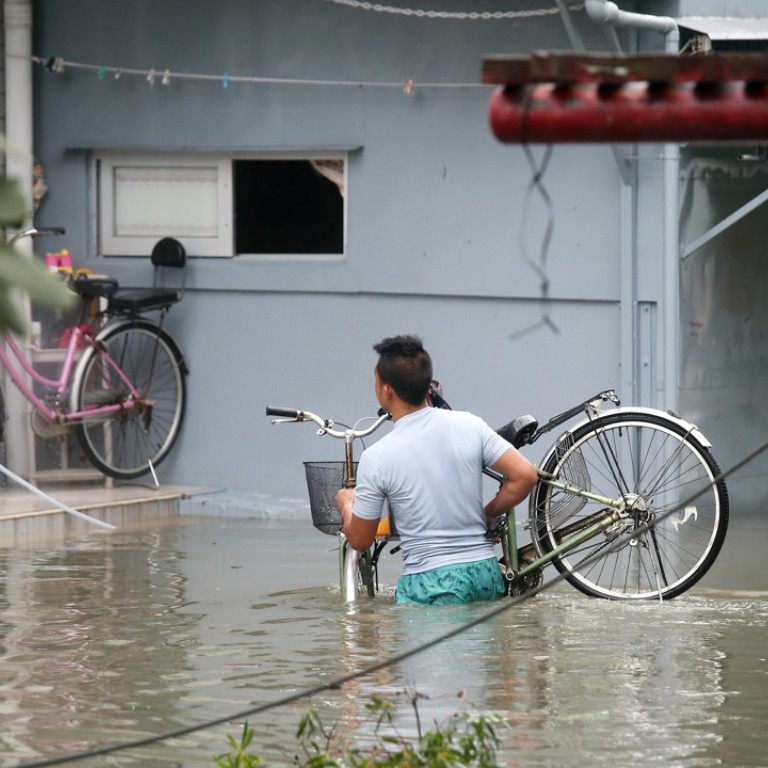 Evacuation from Tai O village as streets turned to rivers after Typhoon Hato hits Hong Kong
Residents desperately try to stop water entering homes as floods reach waist height
Residents of Tai O have been evacuated from the rural fishing village on Hong Kong's Lantau Island as Typhoon Hato brought severe flooding.
According to forecasts by the Hong Kong Observatory, at around noon on Wednesday the sea level at the village on the western coast of Lantau was set to reach a level 3.9 metres above normal. Flooding could be "waist deep" in low-lying areas of the village.
A flood alert system for Tai O residents and an emergency coordination centre at the village's rural committee office were activated.
Residents were desperately trying to stop water entering their homes as the tide rose.
Tai O Market Street, often filled with tourists, was turned into a shallow river. Traffic cones, bags of rubbish and debris were seen floating along it.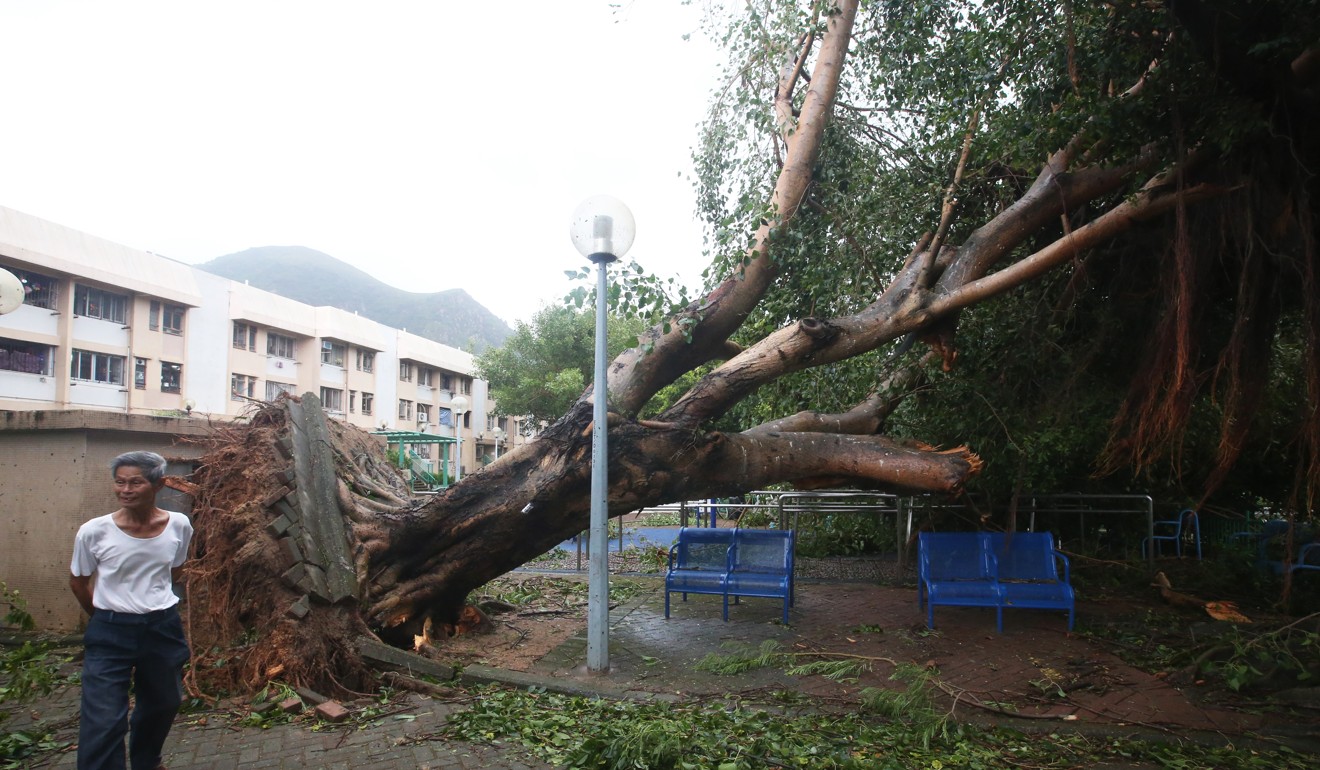 "The flooding intensified within just half an hour between 10am and 10.30am," resident Eddie Tse said. "It's getting worse. The wind is so strong I can't even leave my home to observe the scene."
A few other streets in Tai O were also flooded and turned into streams. Part of the Sun Ki Bridge, a major crossing in the town, was submerged.
Officers from the police, Fire Services Department and Civil Aid Service were deployed to assist affected residents moving to temporary shelters or other safe locations.
Shelters at the rural committee office, an office of the Hong Kong Young Women's Christian Association at Lung Tin Shopping Centre and the Lung Tin Transit Centre were opened for residents in need.
Tai O has been prone to flooding during storms due to its low-lying location. In 2009, the government established an emergency response plan in case of serious flooding.
The plan included an early alert system which would be activated when the Observatory forecast the sea level at the village to increase to 3.3 metres or more above chart datum. An early alert would be issued by the Observatory to relevant departments and village representatives via SMS.
The government has also built a river wall about 220 metres long at Yat Chung in the village.