Holes in data for hippo teeth imports point to illegal trade in Hong Kong, HKU study finds
Authorities must do more to stamp out illicit trade in endangered species, researchers say
Hong Kong authorities must do more to stamp out the illegal trade in endangered species by more heavily scrutinising documentation for imports, a study by the University of Hong Kong found.
Researchers said they believed the discrepancy between the documented and actual amount of hippopotamus teeth – often sold as an alternative to ivory – imported from just two countries alone since the 1980s was as much as 17 tonnes, equivalent to the teeth of nearly 3,300 hippos.
The mismatch in data between exporters and importers signalled illegal trading still occurred, the study found.
The ivory trade remains legal in Hong Kong, although the government has announced plans to phase it out, with complete abolition by 2021.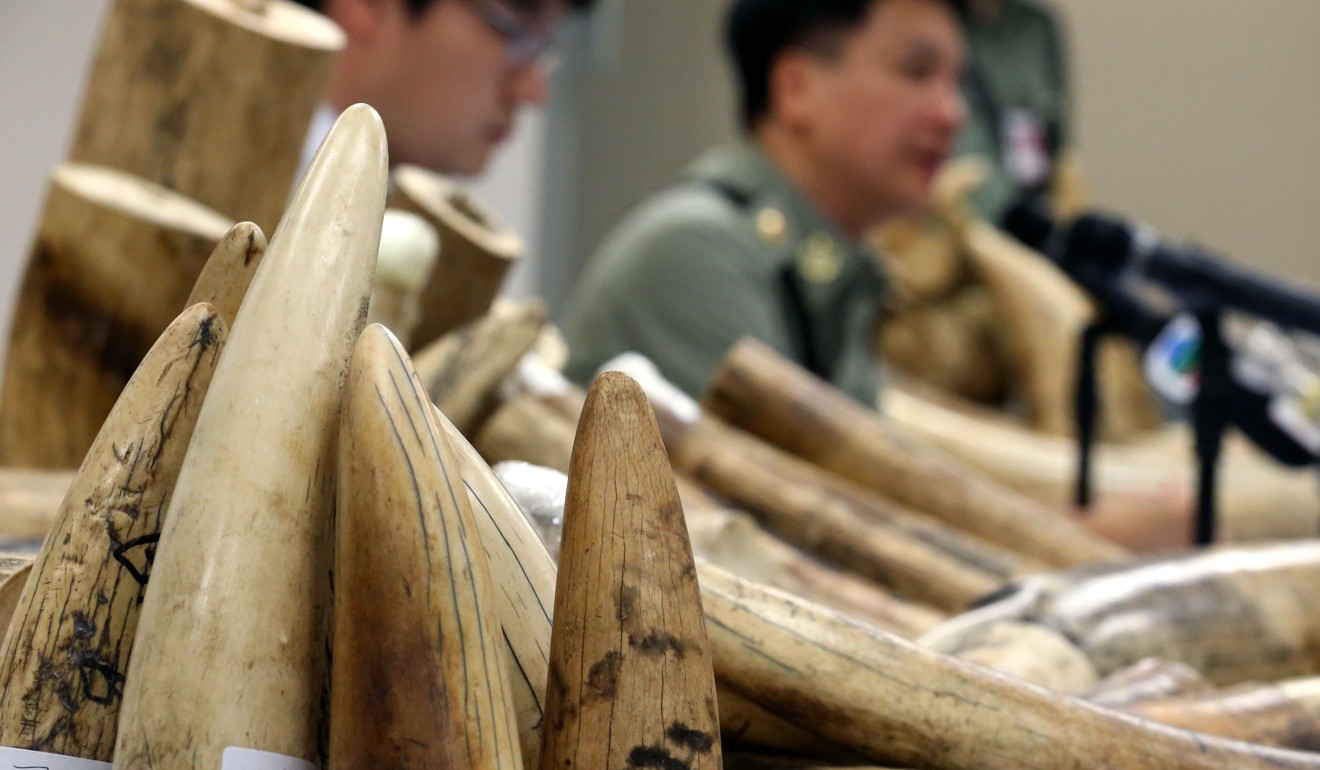 As a signatory to the Convention on International Trade in Endangered Species of Wild Fauna and Flora (CITES), the trade in endangered species in Hong Kong is strictly regulated by law.
Businesses must obtain a licence from the Agriculture, Fisheries and Conservation Department.
But the HKU study, done by the university's School of Biological Sciences, found that the trade volumes declared by importers and their exporters often did not match.
As a hub for the wildlife trade, Hong Kong has processed 90 per cent of the 770 tonnes of hippo teeth traded internationally since 1975.
Of the amount imported into Hong Kong, 75 per cent was from the African nations of Tanzania and Uganda.
But CITES records showed that Hong Kong had received 3.2 tonnes more hippo teeth than Tanzanian authorities claimed to have exported to the city.
The situation was even worse for transactions with Uganda. Discrepancies amounted to over 14 tonnes, equivalent to the teeth of more than 2,700 hippos, or 2 per cent of the global population.
"If authorities do not more diligently monitor the international trade in threatened species, those species could be exposed to unmanageable exploitation levels, which could lead to extinction," said head researcher Alexandra Andersson.
Hippos were in 2006 classified by the International Union for Conservation of Nature as vulnerable, and could be extinct within a century if numbers continued to decline at their current rate of 30 per cent every 30 years, the organisation said.
The HKU researchers called on Hong Kong authorities to cross check declared volumes when processing paperwork for imported threatened species, and look out for bogus certificates.
In response, the Agriculture, Fisheries and Conservation Department said it was committed to the protection of endangered species and strictly followed CITES provisions in reporting the international trade.
This article appeared in the South China Morning Post print edition as: Study puts bite on levels of imported hippo teeth