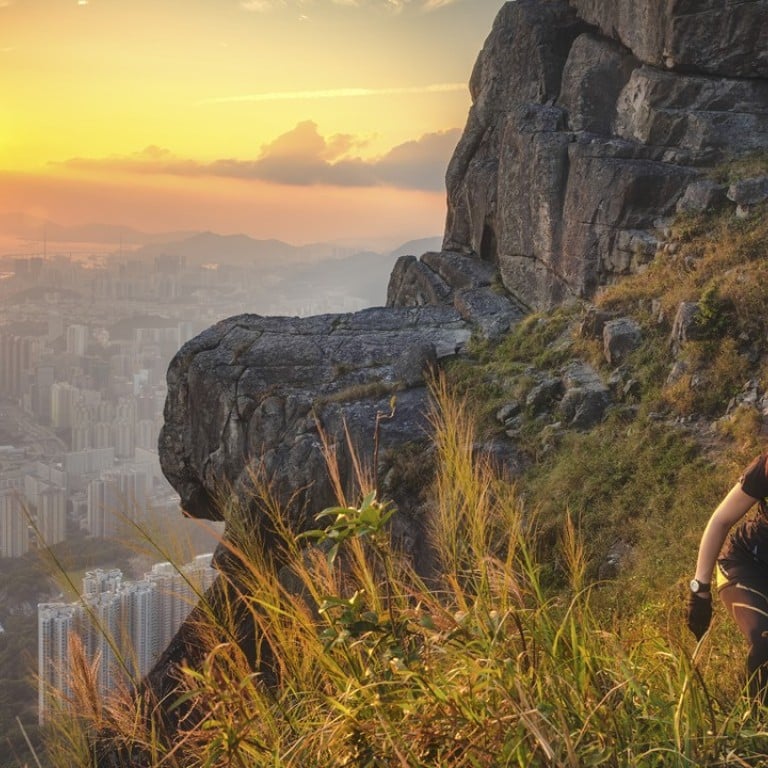 Hikers underestimate danger of 'suicide cliff' in Hong Kong, experts warn, after tourists trapped during tropical storm
Two visitors from mainland China ran into trouble on Kowloon Peak on Saturday and were rescued after an extensive operation involving 160 firefighters
A rocky section of trail in Hong Kong dubbed "suicide cliff", where two mainland Chinese tourists were stranded in a tropical storm over the weekend, is increasingly popular with travellers who underestimate the risks involved, according to hiking experts.
The pair, aged 31 and 47, ran into trouble on Kowloon Peak on Saturday, and were
rescued after an extensive operation
involving 160 firefighters on Sunday. They had gone hiking after the Hong Kong Observatory issued a tropical cyclone warning signal No 1 – the lowest on the city's alert scale – for Tropical Storm Pakhar. But during the rescue mission, that increased to a No 8 typhoon warning as the city was blasted by heavy rain and wind speeds of up to 117km/h.
The two tourists were sent to hospital on Sunday afternoon and both have since been discharged, according to Hong Kong authorities.
Hong Kong Hikers director Steve Pheby said he knew Kowloon Peak "like the back of my hand" and had hiked it 13 or 14 times in the past 18 months alone. He told the Post the hike was known colloquially as "suicide cliff".
"My first thought was, what were they doing up there during those winds?" he said. "It's very dangerous because it's so steep."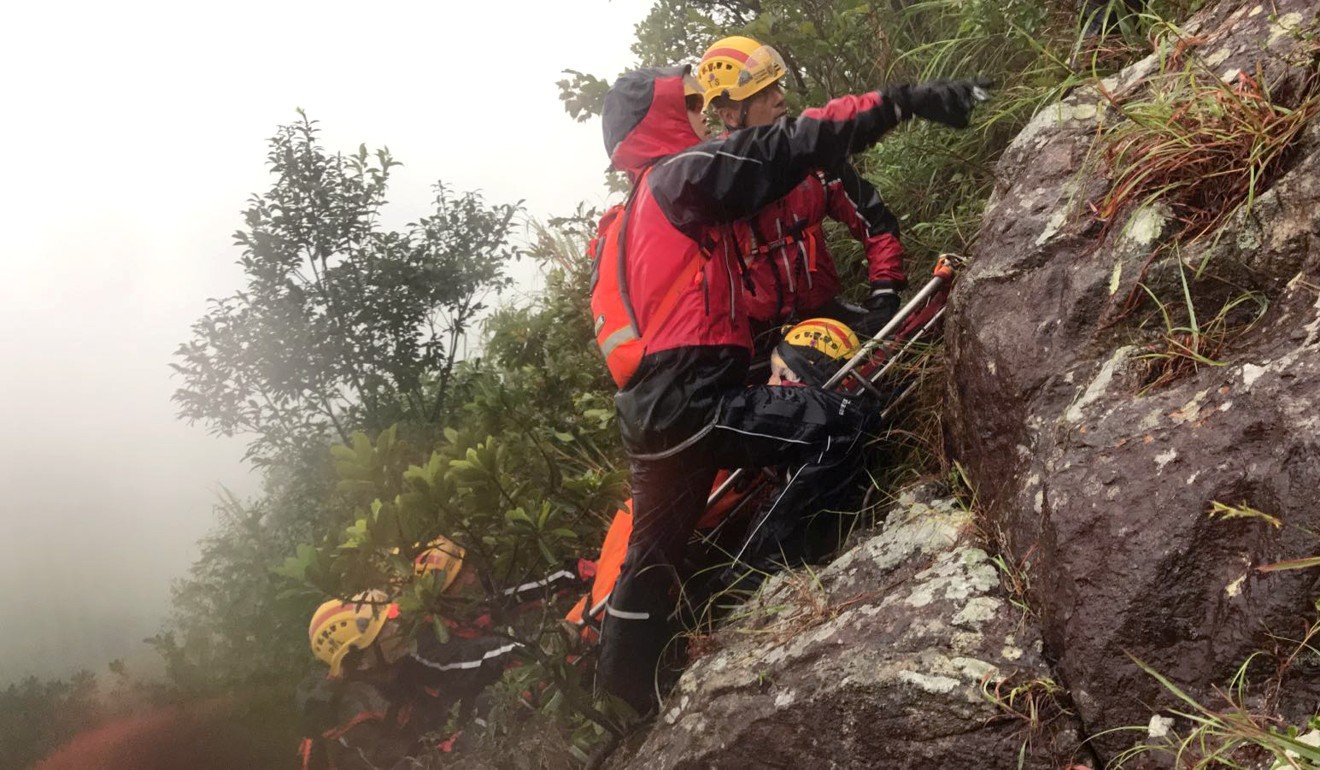 In recent years, more people have been attempting the walk, prompted by dramatic photos on social and mainstream media, he said.
"People see the photos, they think it's cool. But they don't understand how difficult and dangerous it is getting up there," he said, adding it was "absolutely not" a hike for beginners.
"You really don't want to be on that sort of exposed terrain," he said.
He called on the government to follow other countries' lead and introduce a mountain rescue group, so other emergency resources would not be tied up by hikers.
"It's just crazy," he said. "A fireman is there to put out fires."
Founder of Hong Kong Hiking Meetup group, Shum Si-ki, who has been hiking for 18 years, said the government should do more to educate visitors about the risks, although he noted it had already been working to inform hiking enthusiasts.
The government should advise tourists to trek with local hiking groups, he said.
Shum agreed that Kowloon Peak – the highest mountain on the Kowloon Peninsula – was for advanced hikers as it involved scrambling up narrow paths.
"This is for advanced hikers. But nowadays many hikers overestimate their abilities," he said. "Social media [is full] of hikers taking those great pictures close to the cliff, making a lot of people tempted to go."
Hiking that trail under those conditions would be a "no-no" even for experienced hikers, but he said visitors could still walk up Victoria Peak during a standby signal No 1.
In recent years, the Hong Kong Tourism Board has been making an effort to position the city as a top destination for hiking.
It publishes a guide booklet with detailed information on recommended hiking trails, country parks and cycling routes. The booklets were distributed in popular hotels and at its information centres during the peak hiking season between November and March.
During the past year, the board organised 50 guided hiking tours, and distributed 120,000 hiking guidebooks across the city, a spokeswoman said.
It will continue to introduce the city's natural scenery to visitors through overseas promotions in the coming year, she added, but did not address to the Post's question on how to ensure travellers' safety.
This article appeared in the South China Morning Post print edition as: novice hikers WARNED TO stayclear of trail on 'suicide cliff'