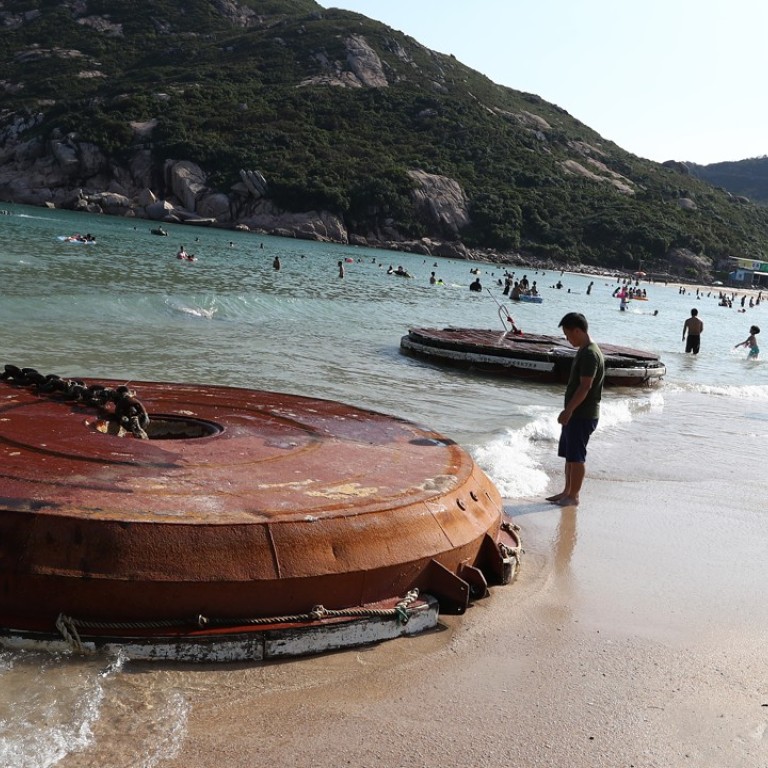 Third major storm in two weeks due to hit Hong Kong by Sunday, weather officials say
A tracking map from the Hong Kong Observatory shows a typhoon making landfall on Sunday afternoon
The Hong Kong Observatory will consider issuing a tropical cyclone signal No 1 on Friday as a tropical depression moves closer to the city.
Acting senior scientific officer Pan Chi-kin said on Thursday: "When the tropical cyclone takes on a more definite northerly track and it gets closer to the coast of Guangdong, the Observatory will consider issuing the standby signal No 1 during the day [on Friday]," he said.
Pan said it was too early to tell if the Observatory would issue a warning signal No 8 or above this weekend, saying it would depend on the path the cyclone takes as it approaches Guangdong and the Pearl River Estuary.
Meanwhile, neighbouring Macau's weather authority issued a typhoon alert signal No 1 at 7pm on Thursday.
A map from the National Meteorological Centre predicted a typhoon near Hong Kong on Sunday morning, while a tracking map from the Hong Kong Observatory showed a typhoon making landfall in the afternoon on the east of the city on the same day.
The Observatory issued a thunderstorm warning at 5.30pm on Thursday, which would be valid till 7.30pm. Isolated thunderstorms are expected over the New Territories.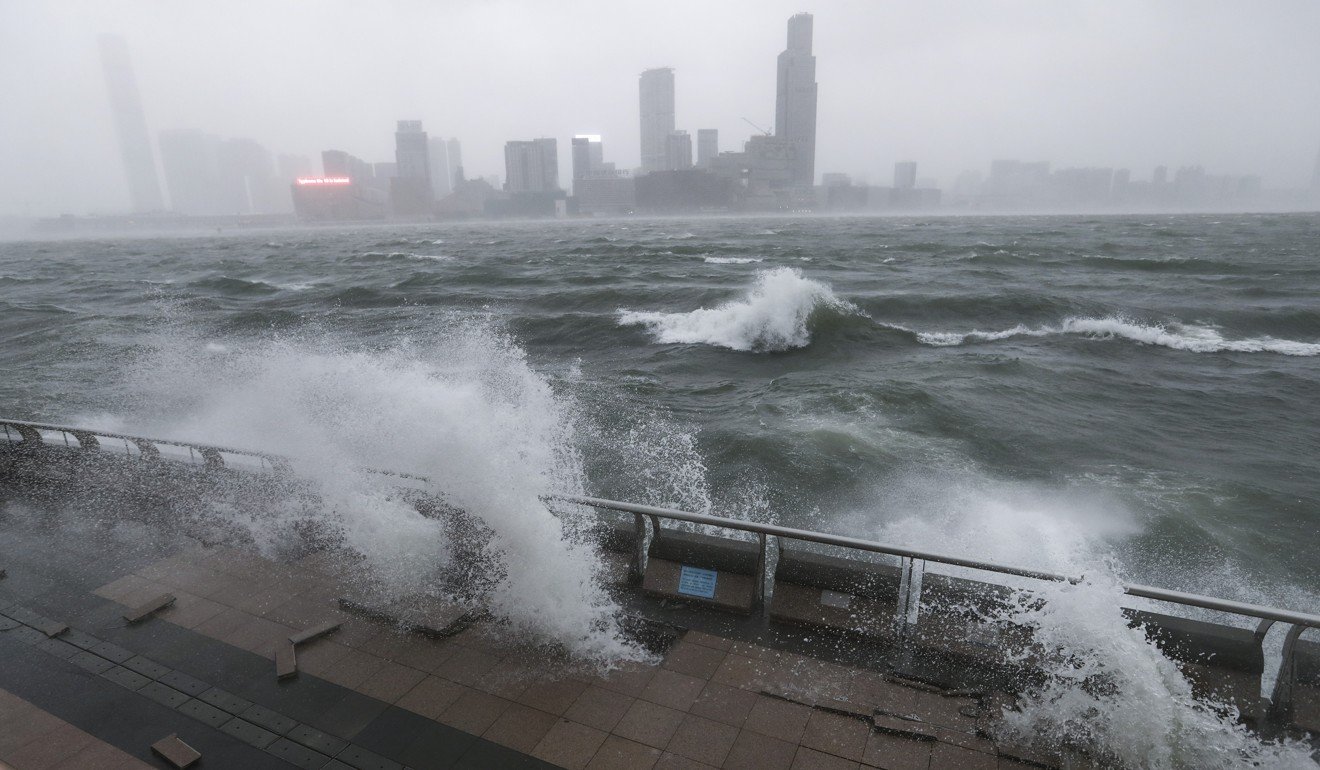 The Hong Kong Observatory said on its website that the area of low pressure over the northeastern part of the South China Sea has intensified into a tropical depression.
"At 4pm, the tropical depression was centred about 270 kilometres east-southeast of Dongsha," the website read.
The Observatory said the tropical cyclone over the northeastern part of the South China Sea is expected to be slow moving at first, and move in the general direction of eastern Guangdong to the Pearl River Estuary afterwards.
"Weather over the region will become unsettled with heavy squally showers over the weekend and early next week," the weather authority added.
Last week, Hong Kong's official forecaster issued a No 10 signal for
Typhoon Hato
– the strongest in the local typhoon warning system – bringing the city to a standstill. In nearby casino hub
Macau
, 10 people were killed and at least 240 injured by the typhoon.
This article appeared in the South China Morning Post print edition as: Third storm in two weeks set to hit city on Sunday