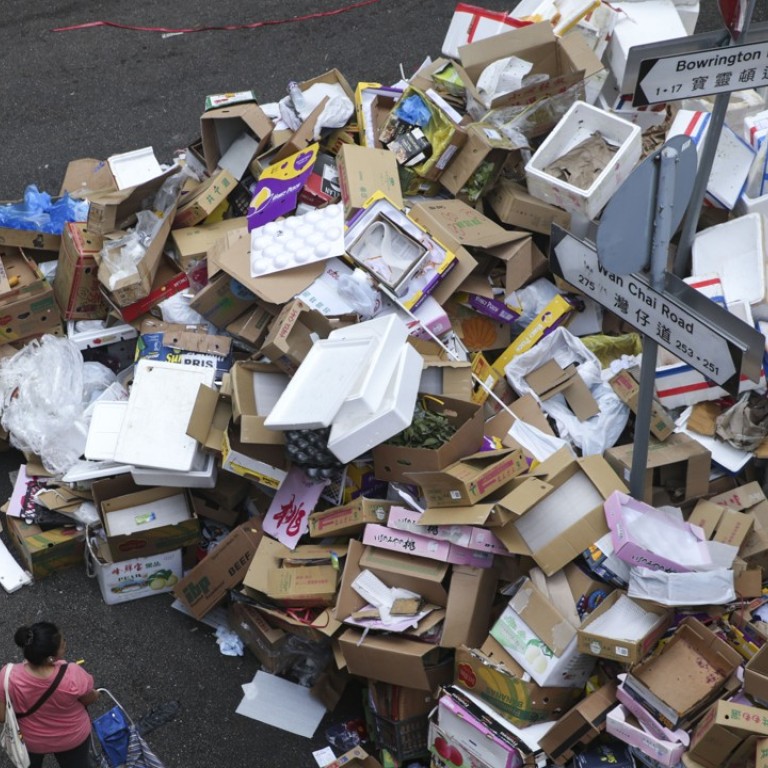 Shift in mainland policy could spell disaster for Hong Kong recycling
Calls for the recycling industry in Hong Kong to upgrade after Beijing set to ban 24 types of imported waste by the end of the year
In a dusty scrapyard encircled by mountains of scrap plastic, 11-year-old Yi-Jie dips her hairbrush in a tank of water clumpy with bits of polymer and runs it through her hair. Later she is seen with another woman, scooping plastic with their bare hands into an industrial shredder.
It was Wang Jiuliang's gripping 2016 documentary, exposing the squalid, unsanitary conditions of substandard recycling yards oft manned by impoverished families, that caught the public and central government's attention.
After years of trying to clamp down on the trade with tweaks in import regulations, Plastic China may have been the last straw.
"The problem of foreign garbage," Guo Jian, head of international cooperation at the Chinese Ministry of Environmental Protection told reporters in July, "is loathed by everyone in China."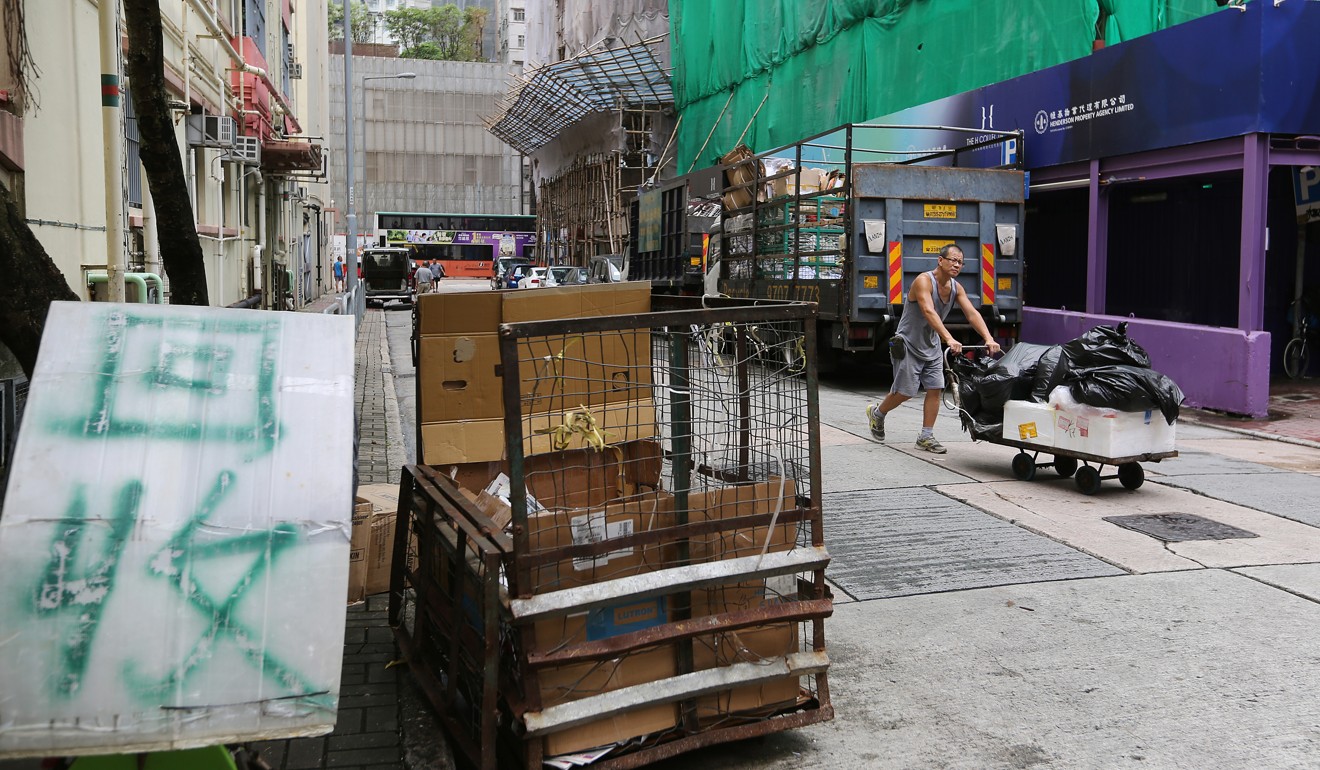 In a swift, abrupt change of policy that month, Beijing announced it would ban 24 types of imported waste by the end of the year. These cankers on the country's environment and public health include waste plastics, unsorted scrap paper, discarded textiles and steelmaking slag.
The ramifications have spread far and wide. Over the past weeks, Hong Kong's export recyclers and traders have found themselves in a quandary – almost all of the city's recovered waste paper and plastic is shipped to recycling plants across the border for processing due to the lack of sorting infrastructure. About a million tonnes of waste from global markets also pass through the city and to ports in Guangdong.
Questions are being raised as to what the future holds for the city's embattled and fragmented recycling industry, hit in recent years by falling prices, high costs and a lack of space and capacity.
The waste plastic industry will bear most of the brunt as it will have to sort scrap plastics and turn them into clean pellets that can be exported to China as industrial raw material. Gone are the days when all they did was crush, package and ship it.
The government has promised more money and machinery via an additional HK$20 million tranche under the HK$1 billion Recycling Fund, to help meet stricter mainland requirements.
But experts think a longer-term overhaul in policy and mindset is needed as will the need for the entire industry to upgrade the quality of recyclables.
Watch: Hong Kong's "cardboard grannies" left to fend for themselves
Our view is that we should not only support China doing this, we should support all other countries that export polluting waste to do the same," said Hahn Chu Hon-keung of the Green Earth.
He added that the city would also have to think about its local waste generation problem even more critically in the long-run as the capacity for recycling shrinks.
Allan Wong Wing-ho, vice-chairman of the Hong Kong Scrap Plastic Association trade group, said: "In the short-term, there is really nothing the [Hong Kong] government can do in terms of policy. The problem is not about money, but deep-rooted issues such as the lack of incentives for the public to recycle, let alone sort their recyclables properly. This will hopefully change when mandatory waste charging is introduced in 2019."
Another problem is the lack of scale and supply. Like all trades, the recycling industry is structured on marginal costs. With the fall in oil prices, the price of plastic waste has nosedived to such a level that frontline recyclers make next to nothing after taking into account logistics and labour costs.
"Plastic is doomed. Why? There is no economic incentive for frontline recyclers to collect any more," said Jacky Lau Yiu-shing, director of the Recycle Materials and Re-production Business General Association.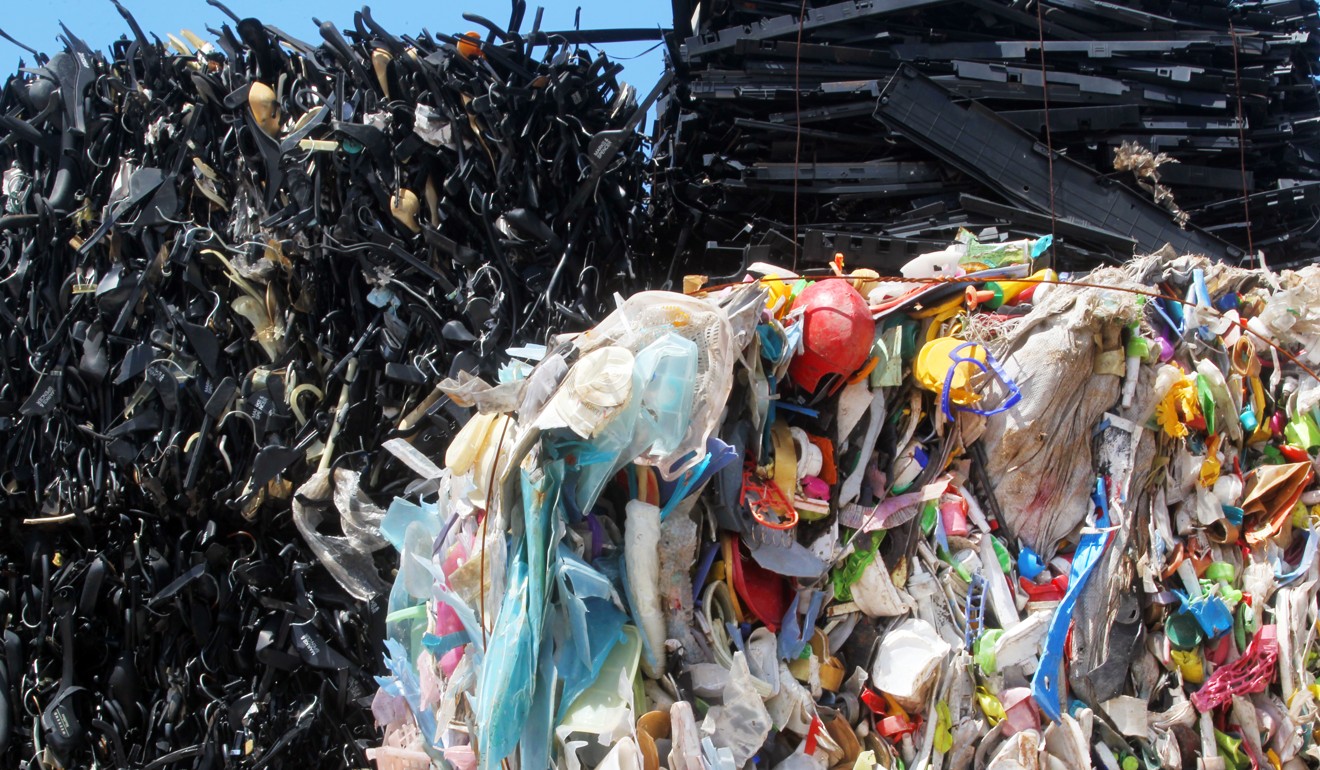 "If they can't collect the volume needed, the pie will shrink and local recyclers will have no impetus to invest in advanced machinery for processing or pelletising."
In 2015 the mainland imported 46 million tonnes of waste – including roughly half of the world's imports of scrap paper, plastics and copper – for reprocessing. In the first eight months of 2016, Hong Kong was the largest exporter of used plastic to the mainland, accounting for 26.7 per cent of the total.
Lau said the fact that the industry had been shrinking minimised the commercial impact. "Most plastic is now destined for a landfill." An even bigger headache, he said, was waste paper.
With the new import bans scheduled to come into effect by the end of the year, mainland authorities have drastically tightened the issuing of approval notices to plants that allow them to import waste from overseas. No additional quota was available for the last quarter of this year, leaving Hong Kong exporters at a loss as to what to do.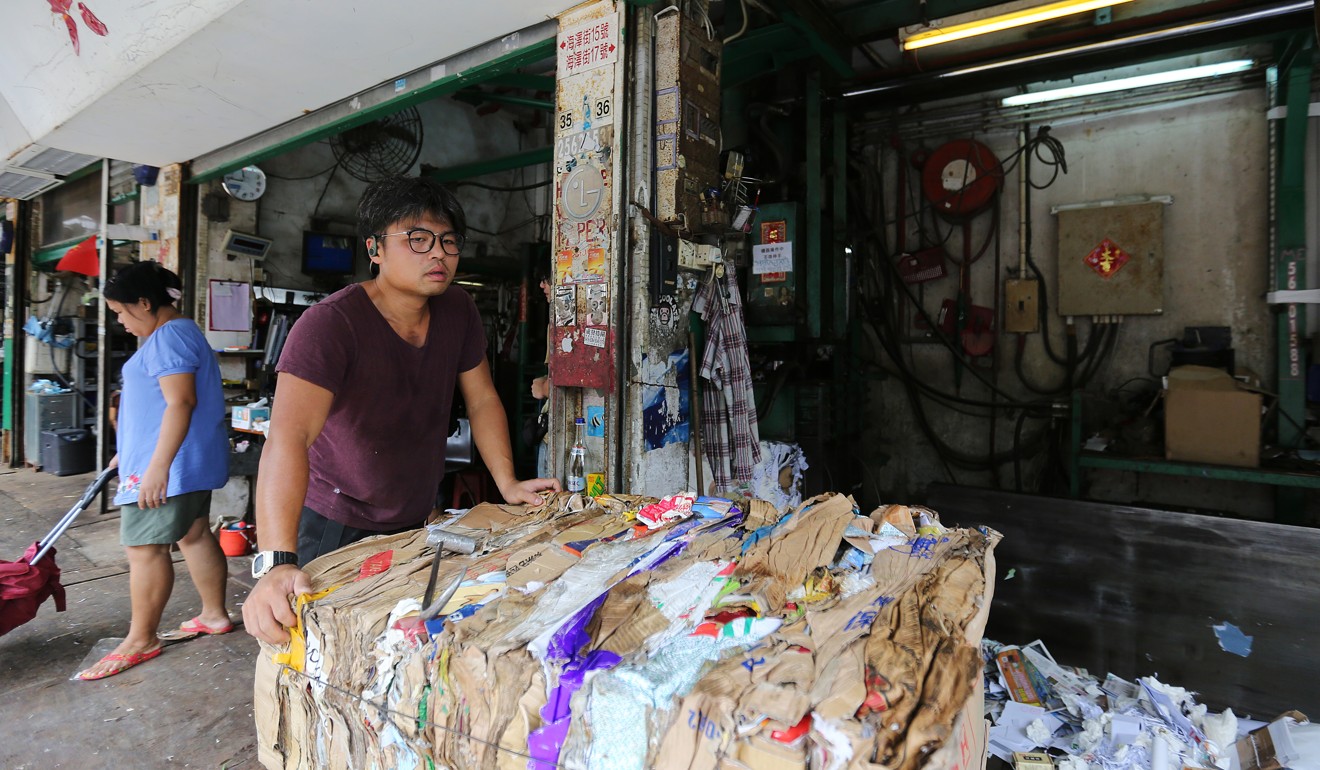 Barges filled to the brim with bushels of scrap newspapers and cardboard sit at berths across the city waiting to be shipped, on the back of an announcement by recyclers to stop collecting it as soon as Friday next week.
Brian Tsoi Hwun-Wah, one of the owners of a family recycling company in Quarry Bay, has worked in the industry for over 10 years. As a result of the uncertainty, the price he offers those who collect waste has dropped from HK$1 to HK$0.7 per kilogram of newspapers received.
"One of the reasons why our recycling company continues to stand is because we own this stall and do not need to pay rent. A couple of my counterparts have quit because they cannot pay up for the increasing rent," he said.
Hong Kong environment minister Wong Kam-sing said yesterday the issue was not really about Beijing and its latest policy on approval notices but a perception that the city's exports would not meet requirements.
As a contingency plan, he said the government had identified "suitable land" for recyclers to store their overflowing stocks temporarily.
He urged the trade to make use of the Recycling Fund to buy ­machines to upgrade the quality of their products.
"I think it is time for the concerned recyclers, including those in Hong Kong, to upgrade their operations so that they can keep up with the global and national requirements," Wong said.
Meanwhile, it will be frontline collectors who suffer most. Mrs Liu, in her 80s, said: "Originally, I could earn HK$1 for each kilogram of plastic. Now the recyclers at collection points are becoming stricter with what kind of plastic I bring them so they only buy them for half the price."
"I was quite surprised as I always considered the recycling industry as something stable. I rely on it heavily for my daily expenses so I hope this won't affect me for a long time."
Additional reporting by Carmen Yam