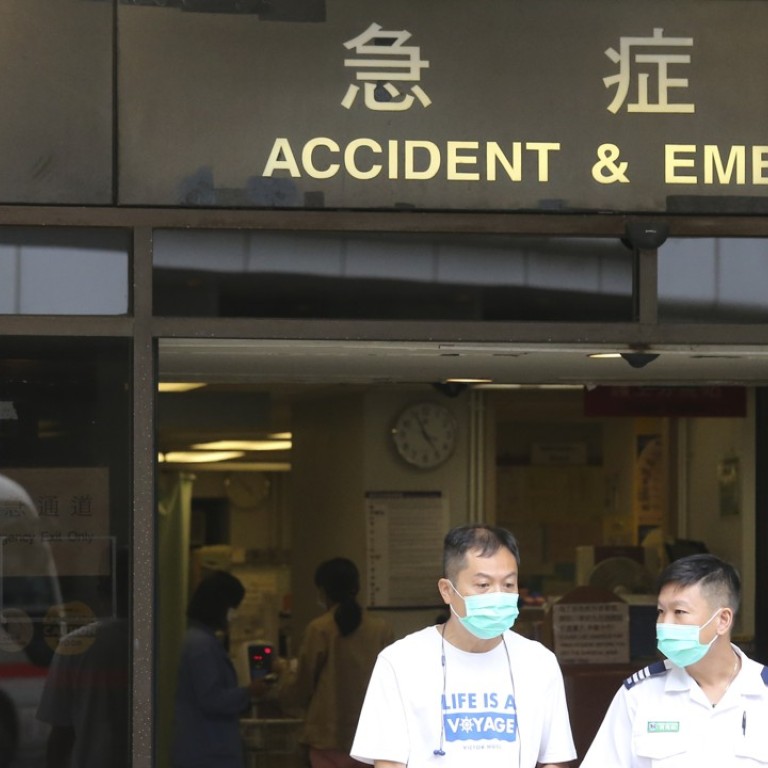 Fewer non-critical patients visiting Hong Kong public hospital A&E departments after fee increase
Number of daily semi- and non-urgent visits fell by 18 per cent in August compared to May this year
The number of non-critical patients seeking medical help at public hospital emergency units saw an 18 per cent drop after a fee increase in June.
But the Hospital Authority said more data would be needed before reaching a conclusion on whether the June 18 change, where the charges
increased from HK$100 to HK$180
, had truly been effective in reducing the number of patients with less urgent cases and easing the workload of medics.
"We didn't make any conclusion on whether the fee rise was effective or ineffective [in reducing patients' visits] ... data analysis over a longer period would be needed to decide how effective [the fee rise] is," the authority's chief executive Dr Leung Pak-yin said.
The fee rise is expected to relieve the burden on emergency departments, which recorded over 6,000 daily visits during peak flu period.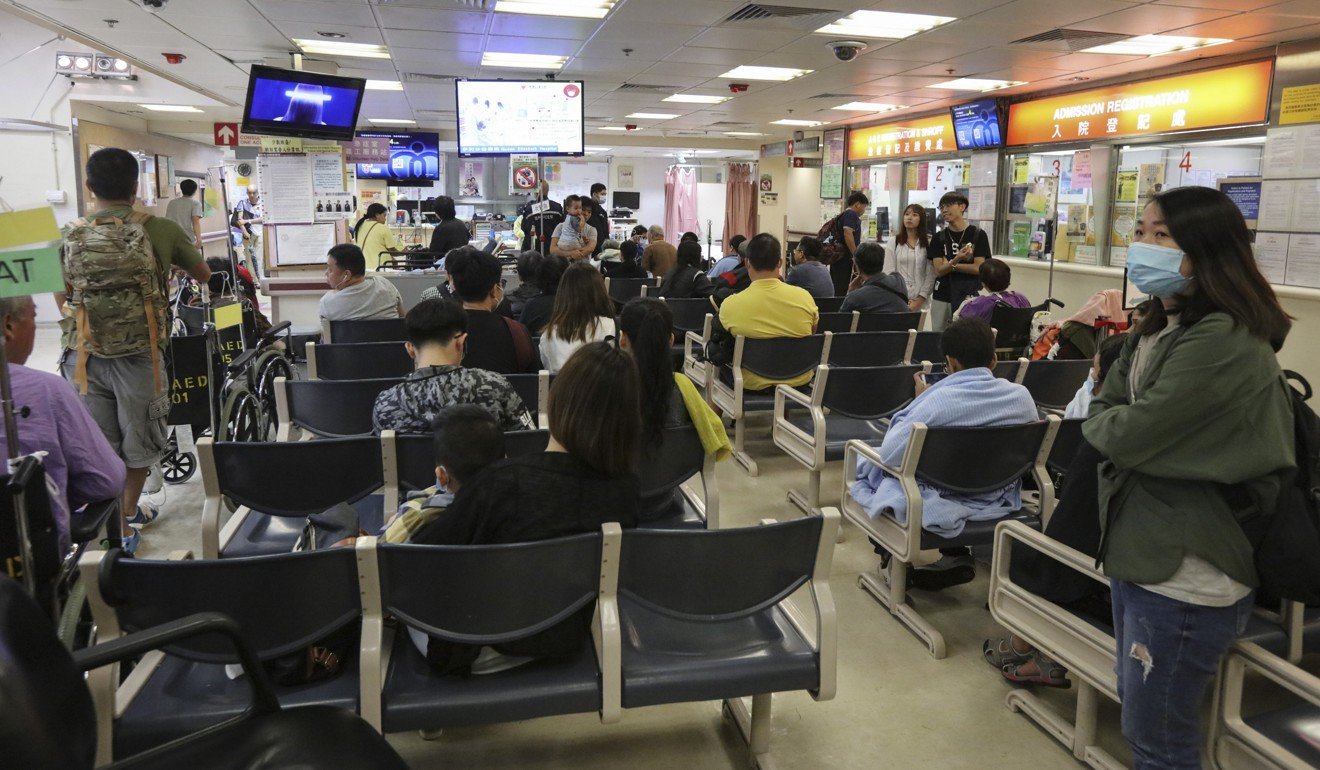 According to the authority, the daily average number of Category Four and Five patients – those classified as semi-urgent and non-urgent according to their medical condition – at emergency departments was 3,241 in August.
This showed an 18 per cent drop from the daily average of 3,966 visits in May, and a 10 per cent decrease from August last year, when the figure was recorded at 3,618.
More data would be needed to assess the effectiveness of the fee increase, as the proportion of semi-urgent and non-urgent patients also saw a gradual downward trend from 69 per cent in 2011 to 60.7 per cent in August this year.
Dr Simon Tang Yiu-hang, the authority's deputising director for quality and safety, said this could be due to an increase in the number of severe patients visiting emergency units.
"We have more critical and urgent patients as the city's population is ageing, which could lead to more complicated conditions among patients," Tang said.