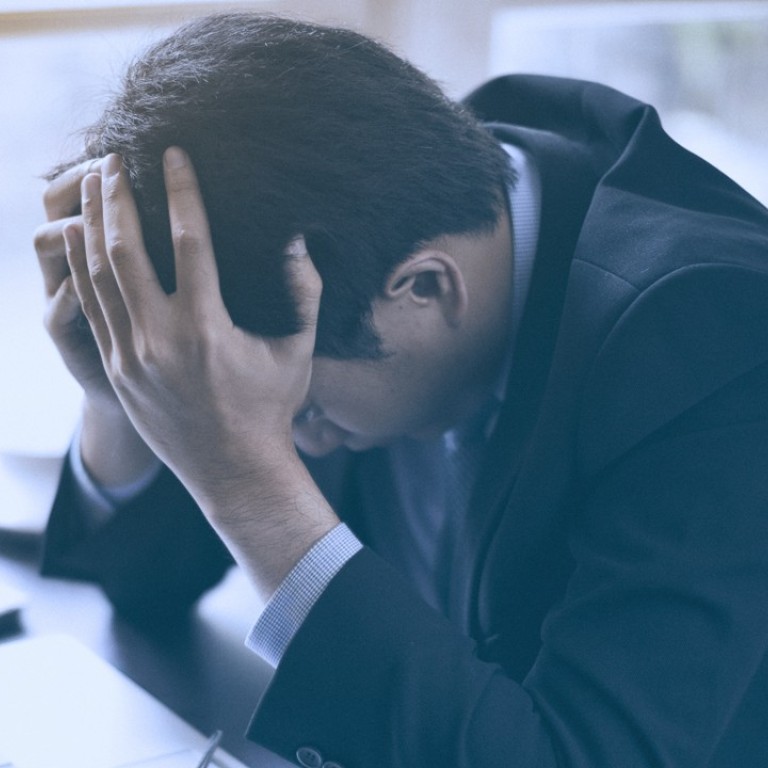 Is your workplace toxic? Mental health of many Hongkongers on the brink due to long hours and overbearing bosses, experts warn
A competitive culture, strong stigma and indifference among employers mean mental health issues are largely ignored in Hong Kong. Support groups are calling for greater awareness to help sufferers before it is too late
The fragile mental health of many Hongkongers is being worsened by an unhealthy office culture that encourages long hours, experts warned this week as the city marked World Mental Health Day.
More than 300 million people globally are thought to suffer from depression, and some 260 million from anxiety disorders, according to the World Health Organisation. A negative work environment is one of the key culprits, experts say, impacting both the well-being of workers and their productivity. Depression and anxiety disorders are estimated to cost the global economy US$1 trillion a year.
The WHO marked World Mental Health Day on Tuesday with the theme "mental health in the workplace", seeking to highlight the cost, both human and financial, of a poor working environment.
Hong Kong, with its frenetic working culture, is no stranger to the phenomenon. Last year the city clocked up the longest weekly working hours of 71 cities worldwide, at 51.1, according to a survey by Swiss banking giant UBS.
With no restrictions on working times, 20 per cent of people spend four to six hours working overtime each week, and another 19 per cent put in up to eight hours extra, according to a 2015 survey by Regus, an office space provider.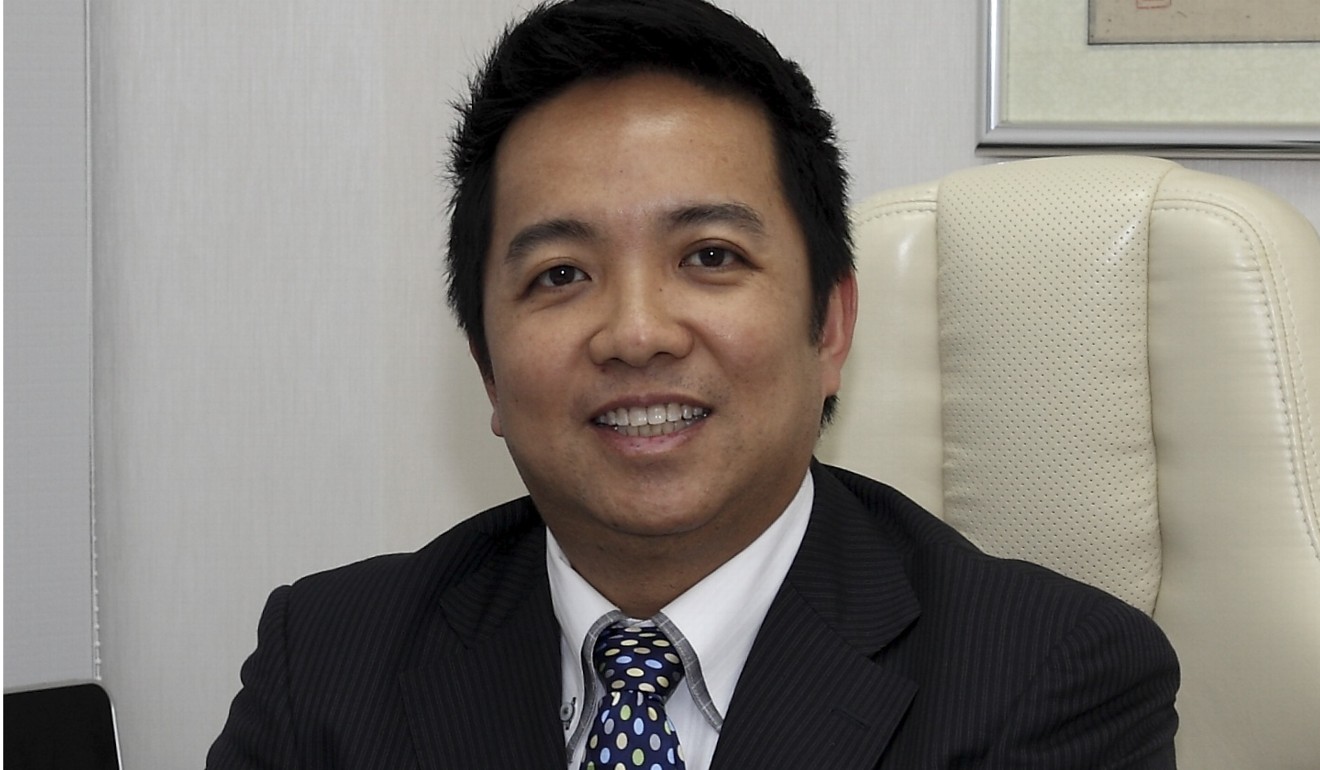 Dr Ivy Wong Wang, assistant professor at the Department of Psychology at the University of Hong Kong, said workplaces needed to "provide more flexible working hours and stop treating overtime work as something to be expected".
"Because when people spend all their time at work and don't have time to build social relationships, that can cause a very heavy work-life imbalance," she said.
This imbalance coupled with challenges outside of work meant mental health problems in the city were particularly severe, Wong said.
According to data compiled last year by the government together with NGOs, 32 per cent of working people were classed as having unsatisfactory mental health – up from 29 per cent in the previous year.
Higher rates of depression were found in Hong Kong's workplaces compared with other developed cities.
But it isn't just long hours toiling that impacts mental health.
Hong Kong's competitive culture and the often excessive demands of employers mean workers take on more than they can handle, leading to stress, according to psychiatry specialist Dr Tony Lai Tai-sum of private practice Growth Mind Medical Centre, in Central.
Another factor was a lack of two-way communication between employers and employees, meaning "workers don't have a way to express their feelings or emotions and find themselves helpless", Lai said.
"Traditionally, Chinese people don't want to seek help, so they try to bottle up their feelings," he said. But this only led to more stress.
Stress from work is highly associated with sleeping problems, with 40 per cent of Hong Kong's working population thought to suffer from insomnia. This, together with a loss of appetite, further escalated mental health problems, Lam added.
"When we try to help others in the workplace, we need to look at their working performance," he said. Lack of motivation, poor concentration, inability to take risks, low self-esteem and taking days off can all be signs of depression or anxiety.
Although productivity losses due to mental health problems are costing companies dearly financially, workers say employers are making little effort to address the situation.
In 2014 the University of Hong Kong conducted the city's first survey of workplace mental health conditions and found 90 per cent of respondents said they needed better support at work, while 60 per cent said mental health issues were pushing away talented staff.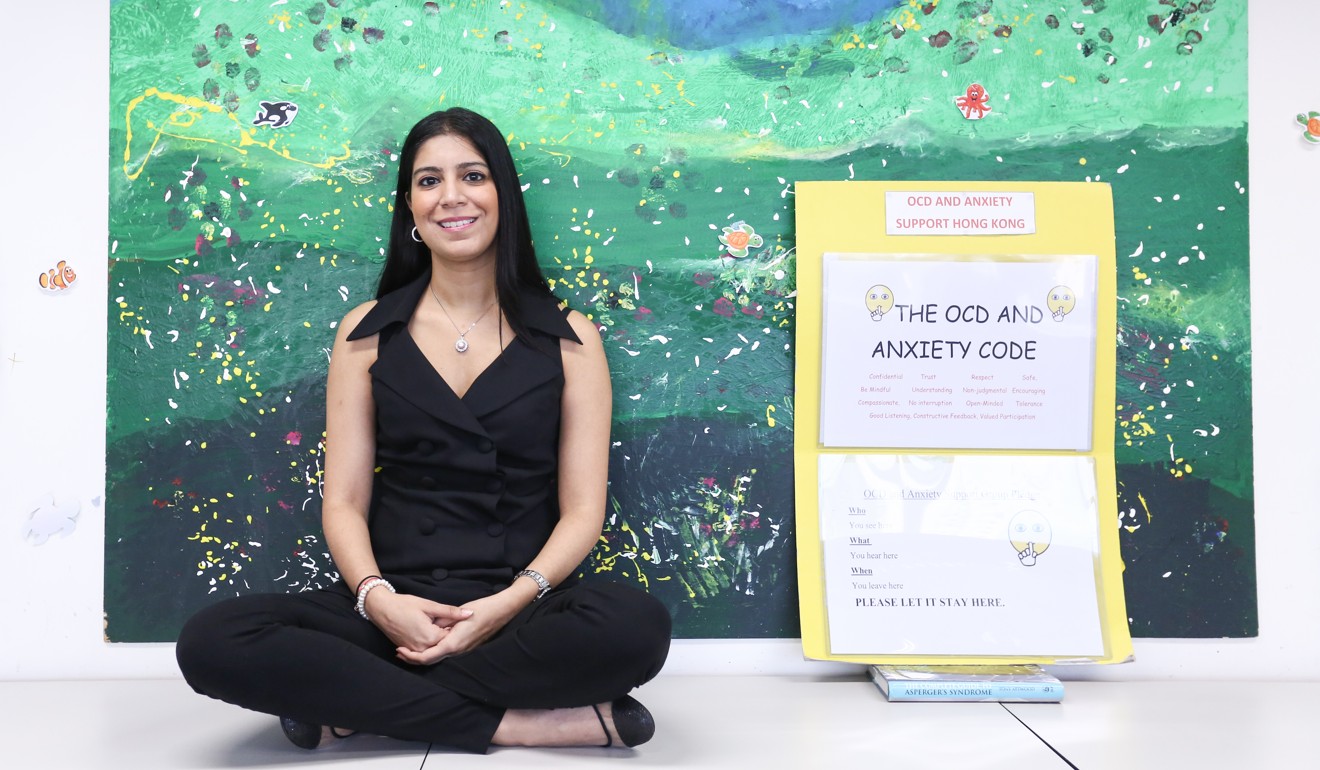 The lack of understanding comes from society's stigma surrounding mental health, which was "absolutely huge" in Hong Kong, according to Minal Mahtani, chief executive and founder of OCD and Anxiety Support Hong Kong, an NGO which provides support and counselling for teenage and adult sufferers and their families.
"Here in Hong Kong and Asia, the general perception is that you're weak if you're struggling with a mental health issue; you choose it, and it has nothing to do with a chemical imbalance," she said. The perception is the same in the workplace.
"Very often sufferers feel like they can't be at work if they are feeling this way, because they are not going to be understood. They think other people aren't going to relate to them and will say things like 'snap out of it' or 'it's going to be fine', as opposed to having a real understanding of the problem," Mahtani said.
Workplaces would benefit from encouraging employees to take breaks during the day to recharge, putting on wellness events such as yoga and mindfulness sessions, and providing some level of support, she said.
Such access to mental health schemes can improve mood, but also productivity by 2.6 hours per week, a study last year by Harvard Medical School found.
But Mahtani stressed that in the long term education and awareness would play a significant role in changing attitudes and breaking the stigma.
"There needs to be mental health education, not so much about disorders, but about everyday situations and teaching children and teenagers how to deal with them, and reminding them it is normal to go through stress," she said.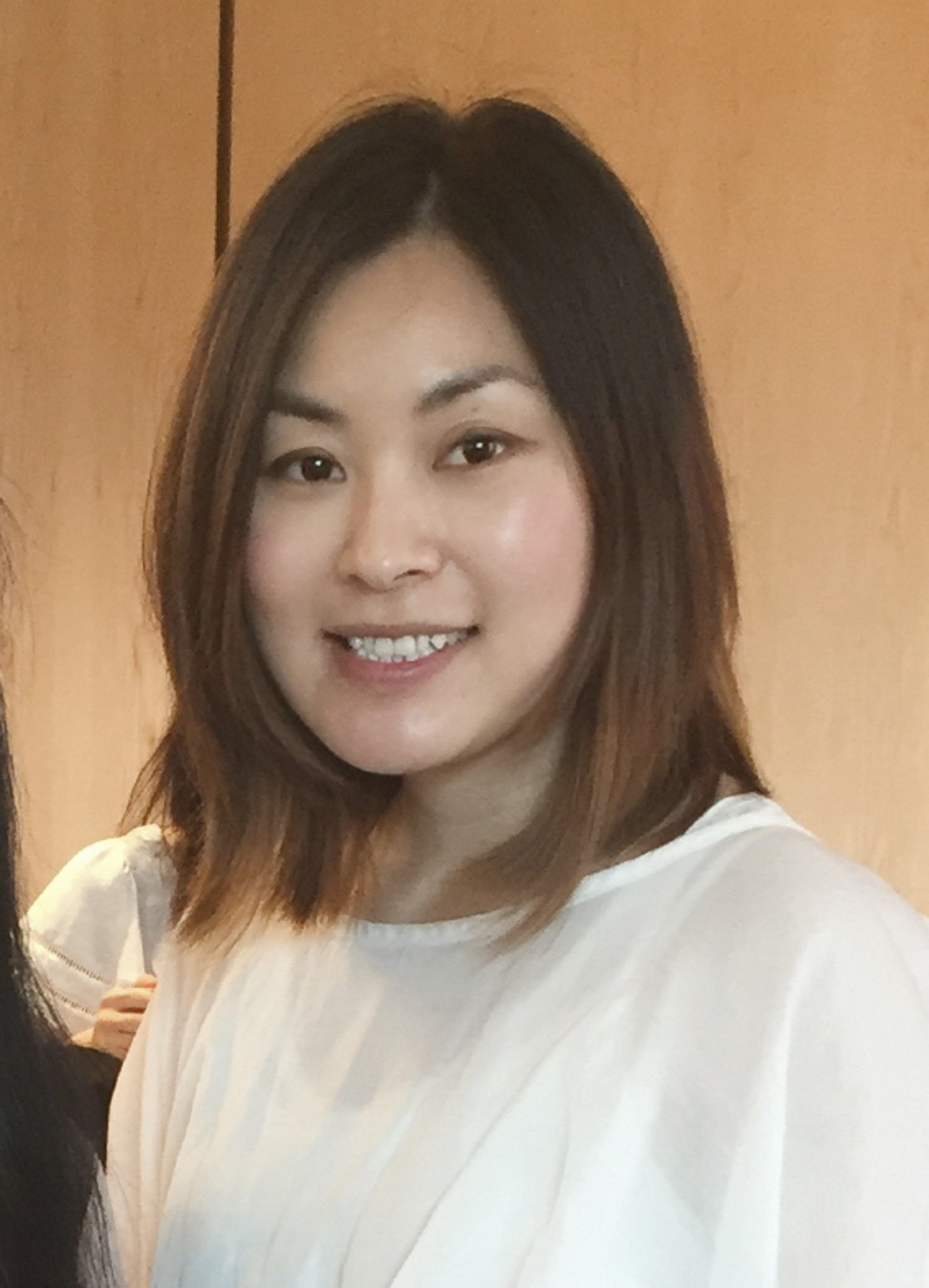 Last month local film Mad World was chosen as Hong Kong's entry for best foreign-language film at the Oscars. It sheds light on the city's lack of mental health support, highlighting the need for education on the issue.
Awareness is "crucial", Mahtani said. The government should take more control by making mental health a priority in public health policy, she argued, and educate both professionals and youngsters "to know the signs and symptoms of anxiety or depression ... to stop something magnifying before sufferers have to see a counsellor".
DO YOU WORK IN A TOXIC WORKPLACE?
Here are some telltale signs of an unhealthy working environment:
● Excessive overtime with minimal breaks
● Lack of communication between bosses and employees
● Too high a workload
● Unmotivated, tired employees
● Abnormally large numbers of workers on leave
How to deal with it:
● Take regular breaks
● Mindfulness, yoga or meditation sessions
● "Learning sessions" at lunch to stimulate your brain or educate yourself about mental health
● Be open and ask colleagues how they are feeling
● Detox from screens when possible