Wellness
Get more with myNEWS
A personalised news feed of stories that matter to you
Learn more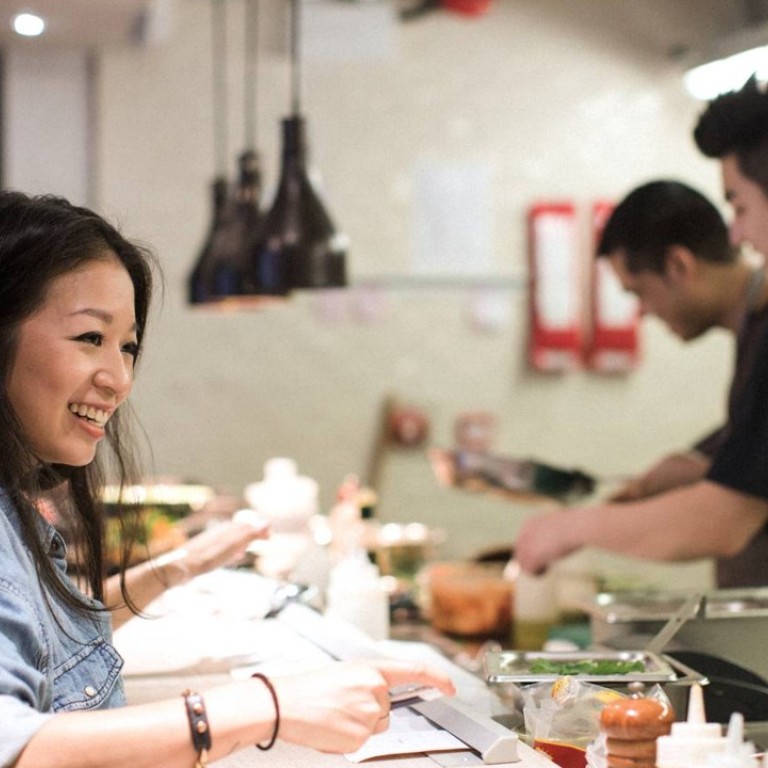 Inside Hong Kong's growing appetite for veganism
Local millennials' values, social media buzz and food scandals all contribute
Veganism is rapidly growing globally and Hong Kong is no exception, its local advocates claim, as dabbling in or adopting the plant-based lifestyle gains popularity.
In the United States, six per cent of the population, or roughly 20 million people, now identify as vegan. The figure represents a 500 per cent surge since 2014, according to a report by research company Global Data.
In contrast, Hong Kong residents in 2015 consumed the highest amount of meat and seafood in the world, at 140kg per capita, a study by global market research company Euromonitor found. Yet in the five years from 2015 to 2020, China's vegan market is expected to rise by more than 17 per cent – marking the fastest growth rate internationally in that period and offering proof the trend has filtered into the region in recent years.
Millennials in the city are using social media to spread awareness of the lifestyle, local advocates say. And in light of food scandals and a cultural background rooted in Buddhist vegetarianism, many are finding that moving from a Chinese to a plant-based diet is hardly drastic.
What might have started off as a diet closely bound to animal-rights movements is now a lifestyle associated with good health and environmental sustainability, these advocates add. Although celebrities such as Titanic director James Cameron, American billionaire Bill Gates, and 12-time grand slam tennis champion Novak Djokovic all promote veganism, the Hong Kong rise is strongly led by millennials.
Sonalie Figueiras, founder of local health and wellness website Green Queen, described the young adults as "driving the plant-based and vegan movement".
"They are extremely digitally connected," she said. "They are looking for meaning in their purchases."
"The more you start asking questions about what is in your food, the less you want to eat processed food and, frankly, factory-farmed meat and seafood."
Most views on Figueiras' website now relate to veganism or vegetarianism in Hong Kong, such as where to eat, drink or buy products. However, three years ago, people on the site focused instead on gluten-free products, she said.
Millennials' avid use of social media accelerated the change in the city, according to Peggy Chan, founder and head chef of health food restaurant Grassroots Pantry.
"Social media causes a huge buzz," she said. Chan described seeing customers at her restaurant taking pictures to post on sites like Instagram, thereby spreading the word about sustainable vegetarian meals.
Figueiras claimed their interest stemmed from pioneers in the community such as Chan who educate millennials "to understand that the biggest impact they can have on the planet is to eat less meat".
Since the launch, restaurant group Pizza Expresshas seen double-digit growth in its vegetarian menu sales on Mondays, and, according to Bloomberg, Hong Kong now has close to 250 vegetarian restaurants compared with just 130 in 2013.
In 2015, Yeung launched sister organisation Green Common, billed as the world's first plant-based retail store. It now operates in six locations locally.
The city's demand for plant-based options has caught global attention. Sandwich chain Pret a Mangerchose Hong Kong to open its first Veggie Pret outside Britain, its home country, and saw record sales for three consecutive weeks thereafter. Bill Gates-backed Beyond Meat burger, billed as the world's first patty to be fully plant-based, also chose the city to launch internationally, after its US debut, and sales have so far more than doubled projections.
But the flourishing market is not merely a matter of savvy social media, Chan argued.
Vegetarianism is rooted in Chinese Buddhism and tied to a belief in reincarnation. For this reason, making a transition to veganism from a diet heavy in vegetables, grain and tofu is less of a leap than going from a Western diet comprising meat and dairy. It was the West, she said, that had for a long time been deemed a role model in food production and introduced higher meat consumption to Asia.
Hong Kong Practising Dietitians Union chairman Sally Poon Shi-po said she had seen a rise in the number of vegans and claimed that eating a plant-based diet could lower the risk of certain cancers. Poon added that evidence showed vegans typically had a lower body mass index than those who were not vegans, as well as a decreased risk of type 2 diabetes.
Only now, Chan said, did people better realise "where food is actually coming from and how it has been processed, and what kind of illnesses actually correlate" to what they eat.
Emily Sim, who runs a Facebook group called Veg Parents Hong Kong, said people were starting to understand that "it's not necessary to eat these things traditionally everyone thought you needed to eat and drink to be healthy".
A Buddhism-based understanding of vegetarian food had existed in Hong Kong foryears, she noted, and it was a more mainstream, less religiously connected veganism taking hold in the city.
Sim, who is raising her son a vegan, said a stronger demand for vegan options had prompted greater eating choices locally, making it an accessible and not necessarily expensive diet.
"There is a perception, which makes me sad, that it is not easy to be a vegan here, but I really think you would be surprised," she added. "If you use the resources you can absolutely do it. You will see there are so many [vegan restaurants] all over the city and a lot more restaurants than before have vegetarian or vegan menus."
The Paleolithic Era
Also known as the Caveman Diet or the Stone Age Diet, the Paleo diet from thousands of years ago consists mainly of meat, seafood, eggs, fruits, vegetables, nuts and seeds. It varied depending on differences in geography, season and accessibility, as hunter-gatherer humans found what they could in their surroundings and survived on it. Their diet produced strong, dense bones and low disease levels.
Although Paleolithic peoples did process some of their food, this was done through simple methods of pounding, grinding, roasting and baking.
In recent years some people have adopted the Paleo diet to imitate the eating habits of their ancestors who shaped our current genetics, thinking it is how our bodies are meant to be fed and therefore will positively influence current health and well-being.
The Neolithic Era
This era is also known as the agricultural revolution, around 10,000BC, where wild grasses and cereals began to flourish and some large game species became extinct as a result of intensive hunting and the disappearance of their habitat when the Ice Age ended.
There was an increased reliance on domesticated food – grains, dairy products and legumesbecame staples, as well as an increased consumption of fermented food and drinks.
This diet was higher in carbohydrates, dairy fats, alcohol and milk sugars, which is thought to have added to the rise of dental health problems and iron deficiency anaemia.
Skeletal remains show average human heights decreased by four inches from the late Paleolithic era to the early Neolithic era, brought about by the changes in nutrition.
The Industrial Revolution
Starting some 250 years ago, there was an increased reliance on industry-produced, sometimes mass-produced foods, thus increasing people's consumption of refined grains, fatty domesticated meats, refined vegetable oils and alcohol.
The modern diet is higher in carbohydrates, alcohol, saturated fats and salt, and lower in fibre and protein, increasing the risks of cancer, heart disease, obesity and other chronic health conditions.
In more recent decades, the modern era has seen an increased reliance on fast food.
Today
The modern diet in more developed countries remains similar to that of the industrial revolution – a reliance on mass-produced food. However more recently there has been an increased consciousness of the effect of our diet on health, the ethical treatment of animals and sustainability of the environment, sparking the rise of diets such as pescatarianism, vegetarianism, veganism, fruitarianism, the eating of raw foods and "clean eating".
EXTREME DIETS
The Mono Diet
Followers of the mono diet are restricted to a large amount of a single fruit or vegetable per meal, which is said to eliminate the risk of bad food combinations and result in rapid weight loss.
In 2014 a YouTube diet "guru", known as "Freelee the Banana Girl", consumed 2000 to 5000 calories a day and remained "raw until four", meaning she did not eat cooked, or heated, food until 4pm. Typical servings of her low fat, high carbohydrate, raw, vegan diet would include two entire pineapples; five mangoes; 1.4 kilograms of apricots, or 20 bananas.
In one video she proved to doubters she could eat 51 bananas in one day, consuming them in smoothie form over three meals.
The Apple Cider Vinegar Diet
Before each meal, dieters drink between one and three teaspoons of apple cider vinegar to get rid of cravings and cut fat.
Linked to supermodel Heidi Klum and singer Fergie, the diet may help lose weight as it can ruin one's appetite. Actual benefits of the liquid is its said ability to fight bacteria and viruses, and maybe even
lower blood sugar and reduce bad cholesterol.
According to a 2009 12-week study on 144 obese Japanese adults, adding one or two tablespoons of the vinegar to your diet can help reduce the percentage of body fat and lose belly fat.
But taking too much at a time can cause nausea and such concentrated acidity intake could burn drinkers' oesophagus and stomach lining.
The Milk Diet
This decades old diet suggests consuming four pints of semi-skimmed milk a day, and nothing else.
Supporters say the liquid provides almost all the nutrients needed, cuts calories to just 1,000 a day and contains only one food item, which makes it easier to stick to. Milk is also high in protein, which keeps you full as it boosts the hunger-fighting hormone PYY.
But others argue milk is deficient in important nutrients like vitamin D and iron, therefore putting people at risk of becoming deficient in minerals and vitamins, even developing anaemia, if they stick to the diet for a long time.
The Ice-cream Cleanse
Eating five pints of "healthy" ice-cream a day is designed to create a calorie deficit, resulting in weight loss for the participant.
In 2014, Kippy's Ice Cream Shop in Venice, southern California, offered a four-day ice-cream cleanse using organic, raw, non-dairy ice-cream made of coconut cream and honey, in various flavours.
Experts criticised the lack of nutrients available in such a limited diet, putting your body at risk of deficiencies.