Wellness
Get more with myNEWS
A personalised news feed of stories that matter to you
Learn more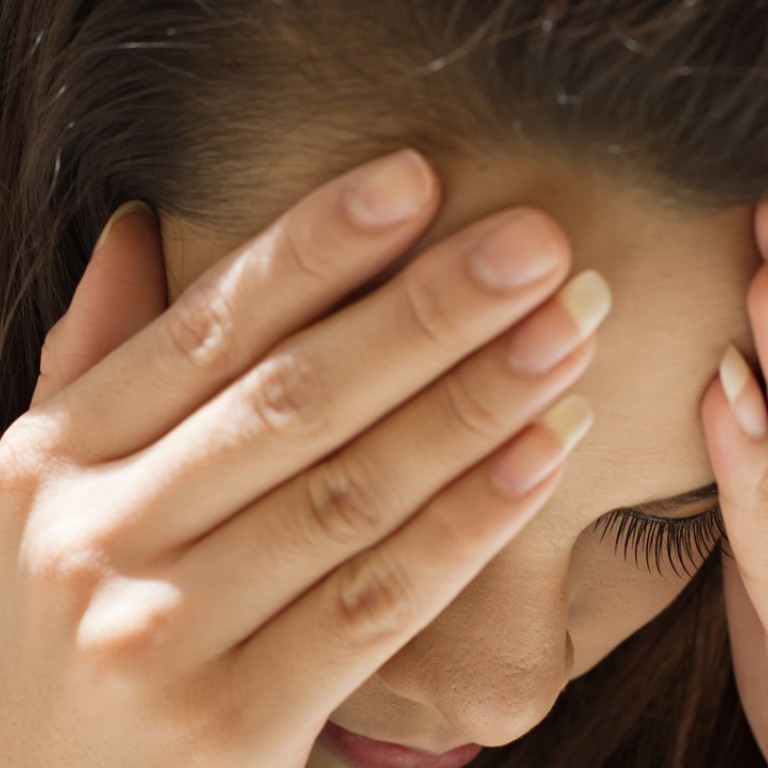 As one in six Hong Kong people suffers from mental illness, Dr Lucy Lord talks about how the city can change its outlook
Lord's charity spent three years organising Hong Kong Mental Health Conference which featured renowned speakers with different expertise
With one in six Hongkongers suffering from a diagnosable mental health illness, medical experts in the city spent three years organising an event featuring world renowned speakers, hoping to overcome the stigma associated with the illness.
Hong Kong Mental Health Conference 2017, which ran from November 3 to 5, featured world renowned speakers from different professional fields.
Between 2010 and 2015 the number of young people seeking treatment for mental health problems at public facilities increased from 12,500 to 22,300, according to the Hospital Authority's psychiatry department. The biggest jump, 75 per cent, was in those under 15 years of age.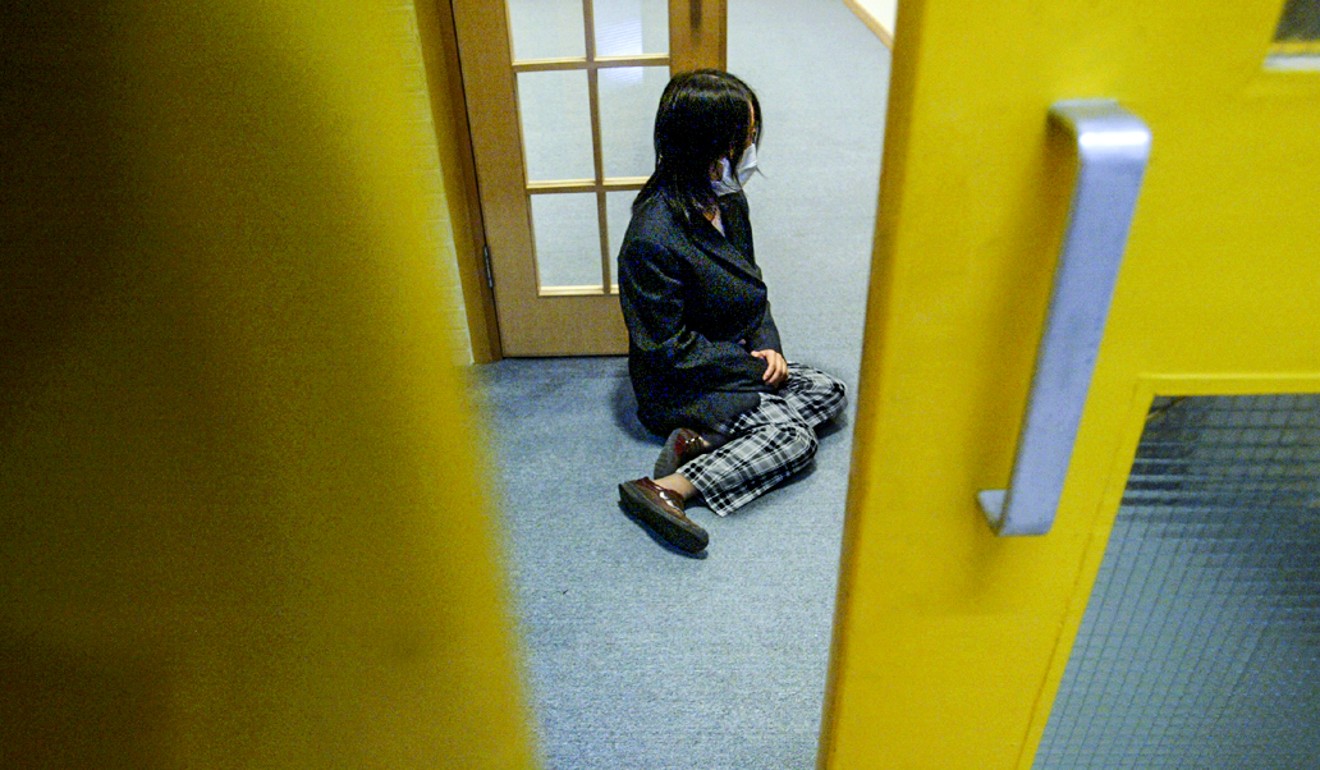 Central Health Medical Practice owner and senior partner, specialist in Obstetrics and Gynaecology Dr Lucy Lord recently delivered her 5,000th baby in the city but "it would obviously be a little sad having delivered all those babies if you hadn't spent at least some of the time wondering what happened to them during their life," she said, adding that she has seen mental health for students in Hong Kong deteriorate in the 27 years she has lived here.
Alongside fellow expatriate doctors, she set up the Patient Care Foundation to help vulnerable people who may not be sufficiently supported by the local medical system, including mothers-to-be, refugees and those suffering from mental health illnesses.
Her charity spent three years organising the conference with co-chair Professor Eric Chen, President of the Hong Kong College of Psychiatrists, to raise awareness and break the taboo surrounding mental illness in the city.
Funded by the
Hong Kong Jockey Club
, it featured discussions between professionals from different sectors around six themes, from health care to education, the legal system and the media, as well as open forum seminars and workshops with the public.
"We gathered probably the best international and local team to try and change hearts and minds about the way Hong Kong, and probably Asia, approaches mental health," Lord said.
How did the Hong Kong Mental Health Conference 2017 come about?
Having lived in Hong Kongfor 27 years the deteriorating situation for young people and mental health is really quite apparent to everyone. It seemed we needed a bit more helpand that there needed to be a big change in attitude to people with mental health problems.
As we were looking after refugees as part of our charity, we realised their difficulty in accessing mental health care here was matched by the local community. So we decided to try to do something for everyone.
We looked to places that had spent a bit longer trying to improve mental health care on a population basis – the UK, Australia and United States – to try and find an answer that had shown to be successful abroad. We eventually lightened on Mind UK, which is an overarching mental health charity, and asked if we could bring their model to Hong Kong. In return they asked us to host a mental health de-stigmatisation conference.
You wouldn't ever challenge the idea that everybody is on a physical health spectrum and mental health is exactly the same. We inherit strengths and weaknesses in our mental health. Our childhood, schooling and families may add resilience, or take that away. We all end up somewhere on the spectrum, and we are therefore more or less vulnerable to things that happen to us in life that can push us into mental illness.
The idea that we get away from the "us and them" aspect of mental health is absolutely crucial, and the only key message I want everyone to take away. Anyone can have a mental health problem. Devastating stresses relating to family or work can also happen to anyone. If we are going to overcome the common mental health disorders of anxiety and depression we all have to decide that this is a community solution, and not something you just rely on the medical profession.
Is mental illness in Hong Kong correlated to generations – are the young more stressed?
We think there is a rise in youth
suicide in Hong Kong
, but it's difficult to be sure because it all depends on classification. The suicide rate might be a little bit higher here but I don't think it is something we should focus on. More importantly, suicide is an indicator of a much bigger problem: a massive increase in fairly severe common mental health disorders.
To have a large proportion of your children very unhappy and depressed at school, something like 50 or 60 per cent of schoolchildren have depressed thoughts, is really bad. As someone who delivers babies, I didn't want to deliver them into a life where they spend their time miserable and contemplating suicide. I think we all need to play like grown ups and say, no we are not going to keep quiet and go with the cultural pressure to brush this under the carpet.
We are not going to reduce the rate of either suicide or thesesevere mental health problems in our children unless we change the way that we get help to people. It issad that children are expressing distress online more than they're expressing distress to their teachers, families or doctors. I think that indicates that we can get help to children online, but also that the barrier to helping our children is not having the courage to speak about it. That has just really got to change.
Are cultural pressures creating a stigma in Hong Kong?
Not discussing mental health and emotional issues is an Asian problem, it is not unique to Hong Kong. I think 30 years ago it would have been a problem in the UK or America too, we are just a bit behind the curve in terms of learning that we have to embrace change.
My optimistic view is I always think in Hong Kong we might be a bit stubborn in making a change, but once we make it, we usually do it better than everyone else. So I'm hopeful that when Hong Kong catches on that the solution to mental health is to start talking, everyone will start talking … and maybe do it better than in other countries.
We have to break the ice, just put out a little bit of vulnerability in asking the question, and everything changes. It is not an uphill struggle on an individual basis, it is an uphill struggle on a political basis with everyone telling you it can't be done. I think that is completely wrong.
Individuals are too embarrassed to ask for help. A stitch in time is obviously so much better than waiting for things to get catastrophically bad and then try to put it back together. It is very analogous to the problems of obesity, diabetes and coronary heart disease: the further along the spectrum you go, the more difficult it is to put right.
Is there any disparity between the local and international community?
What's worse in Hong Kong is the inability to talk to your friend about how you're feeling, the much greater sense of isolation. For the local community that is very true, and for the international community it's also a problem because people are away from their family and long-term friends. So social isolation affects everyone.
The medicine in the international community is much more psychiatrically sophisticated and that makes things a little bit easier, but we still struggle because there is no private hospital that does psychiatric care.
Because we are overrun with an epidemic of common mental health problems, the government hospitals are overrun and can only take people who are at the severe end of the spectrum. For people with a risk of suicide there is no safe place at the moment, so we really need to focus on intervening before people get close to that.
Does Hong Kong's work culture play a role or are stress factors the same the world over?
There isa double-edged sword of success and mental health. A lot of the traits that leave us vulnerable to mental health problems are also the ones that drive us to success. Anxiety at a certain level is a good thing – it is probably responsible for a lot of our success – but itleaves us vulnerable if we don't manage it.
Mental health problems in global cities are remarkably consistent. Although this feels like a new phenomenon it has gradually been happening in all global cities – a basic rise in common mental health problems. We suspect the reason is about a changing environment and social living situations which make anxiety and depression more common, just because of a different way of living.
Hong Kong is a global city – the real difficulty in the mental health problem here is the same as any fast-paced global city. The problem is not being able to share your distress appropriately with your friends and family for fear of being isolated and rejected.
How can Hong Kong learn from other countries in how to deal with mental illness?
Despite the medical professions' best efforts, we still have to describe mental health care mostly in Hong Kong as "too little, too late". I think that will continue because resources are scarce and it is unlikely there will be a huge change.
There are also structural problems in that we do have a relatively underdeveloped primary health care system: the first point of call in Hong Kong, which in other countries would be your family doctor, really doesn't exist here.
Until about 1998 there was no such thing as training for a general practitioner: you did medical school and then if you weren't a specialist, you were a general doctor. Here a lot of doctors have never done psychiatry, so their psychiatric abilities are really poor. A lot of the burden is looked after by social workers, so there is the stigma and then no one sensible to be your default point of call.
The stigma is the main block to real change, but there is no point increasing awareness without providing some solutions. The light at the end of the tunnel is once you have a change in attitude from the community, then there are scalable and relatively low-cost solutions to mental health care.
Instead of doing too little, too late, you can make interventions early, concentrate on prevention and early intervention. A lot can be done in relatively innovative and novel ways, for example using online digital apps to particularly help young people. Looking at the way other countries have used digital apps to change the way we approach prevention and early intervention is definitely the best way to go.
How best do we need to care for mental health patients?
You're not treating the disease as much in common mental health problems, you're treating the person who has gone along the spectrum of poor health. If you get to it early enough then just almost self-care can sort it out. If you've got a mild problem and you catch it early enough, simple tactics like cognitive behaviour therapy and mindfulness.
On our Mind HK website, we have very clear directions on how to help yourself. Just accessing good information is everyone's first step.
If you look at the figures, one in six people in Hong Kong at any one time have a diagnosable mental health problem. That is quite a high bar: you have to be quite unwell to get that diagnosis. It is clearly not something that can be solved by hospital-based services.
Quirky questions for Dr Lucy Lord
What memory from studying medicine at Cambridge stands out?
The first day in the anatomy room the smell of formalin and 50 bodies covered in beige linen.
What is the best and worst thing about living in Hong Kong?
The best is the short commute and great childcare, the worst is not a big enough eccentric LGBT community.
What is your favourite wind down?
Reading a Mills and Boon: the UK's top publisher for romance and fiction books.
Why did you choose "babies"?
I thought I wanted to be a surgeon but then realised they mostly operate on old people. Over 50 seemed old … I was 23.
What one talent would you want and why?
To sing. I am tone deaf.
If you could invite a group of people to a dinner party, who would you choose and why?
Gay friends – I know it's wrong to generalise but they are generally more fun and usually do not have harrowing birth stories.