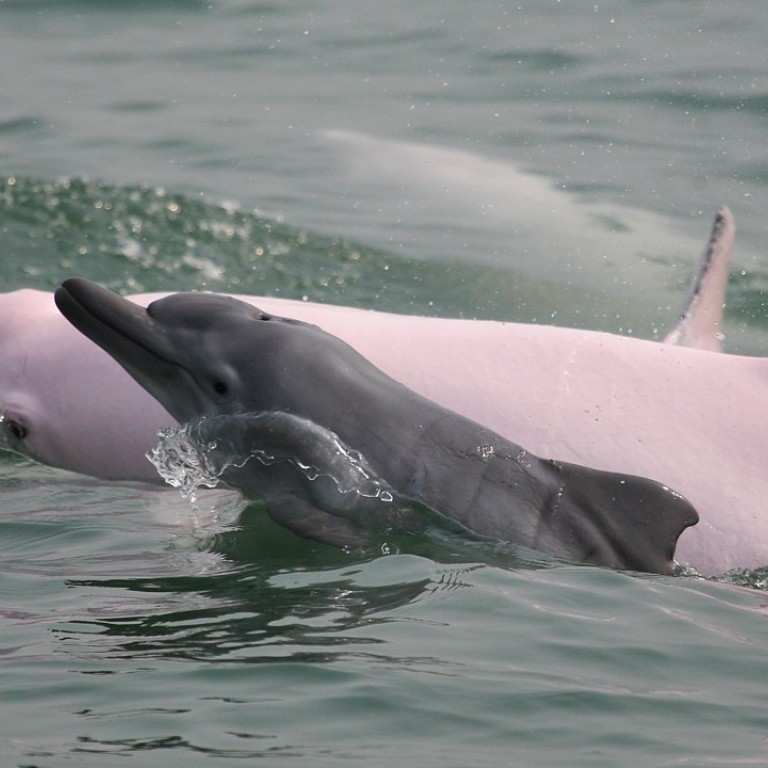 Noise from Hong Kong marine traffic poses threat to rare Chinese white dolphins, study shows
Analysis from WWF-Hong Kong shows the noise from busy shipping route can affect the animals' ability to communicate and find food
Noise from marine traffic in southern Lantau waters can significantly impair the hearing of Chinese white dolphins, posing a threat to their ability to find food and communicate, a study has shown.
The study, commissioned by WWF-Hong Kong, used underwater sound recorders deployed in the south of Lantau Island to collect whistles and echolocation clicks of the pink-coloured dolphins and finless porpoises, as well as the noise generated by vessels passing through the sea between October last year and September.
The one-year study, conducted by marine scientist and underwater noise specialist Dr Matthew Pine, showed that the listening space of a Chinese white dolphin would be reduced between 25 to 45 per cent if a high-speed ferry passed within 500 metres to 1 kilometre of it.
"Marine mammals depend on sound to survive. Just like we depend on so much on our sight in our everyday lives … It's getting harder for them to navigate their world around Hong Kong with all the construction and other noise sources like marine traffic," he said.
The findings come at a time when population records show that regional numbers of the species are at a new low since records began in 2003.
Numbers have seen a sharp 27 per cent drop to 47 dolphins in 2016-17 from the year before, according to the latest report by the Agriculture, Fisheries and Conservation Department.
Calf numbers have also dipped to their lowest levels – only 17 were sighted over the past year.
The findings showed that there were a total of more than 4,500 detections of the dolphins and porpoises at the seven monitoring locations, over 3,300 of which are from dolphins.
Some 70 per cent of those detections were in Fan Lau at the south-western tip of the island, which also falls right next to one of the busiest shipping channels, as it is one of the main routes for the fast ferry services between Hong Kong and Macau.
Such marine traffic could have a substantial impact as hearing and vocalisation are fundamental to how dolphins catch their prey, communicate with each other and socialise, Pine said.
The noise produced from vessels can drown out the dolphin's echolocation clicks and whistles, creating what is called a masking effect, he added. This means that the normal radius of how far a dolphin can communicate and listen would shrink in size the closer they were to a vessel.
The disturbance could lead to other consequences, such as driving the animals away from their habitats, or risk of collision with vessels as they become desensitised to the noise, Pine said.
"One of the concerns with long term or chronic exposure is the possibility for desensitisation to [increased human-generated] noise, if you do have an approaching vessel and they get used to vessel noise, they may not respond appropriately to get out of the way," he said, although he added that there is not much data to prove that this is the case in Hong Kong.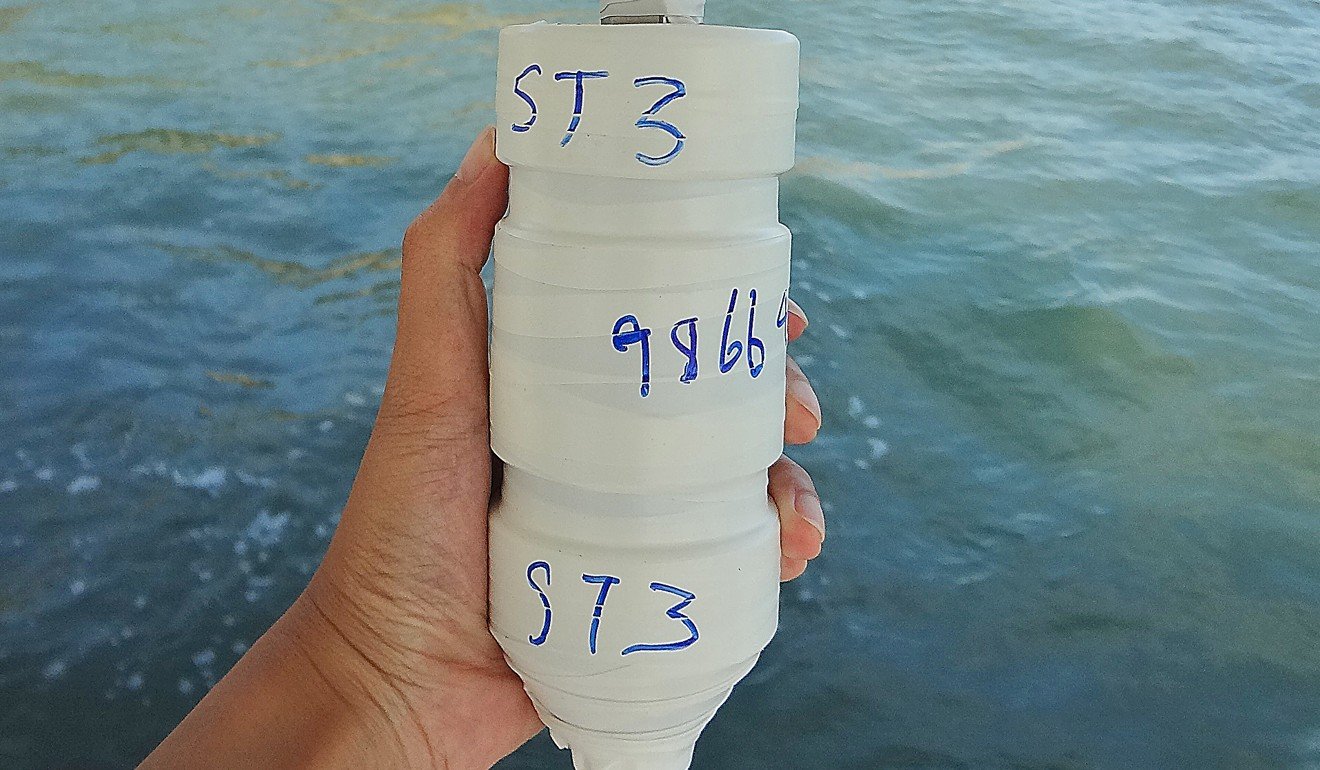 The study is also the first comprehensive analysis to map out movements and feeding patterns of Chinese white dolphins and finless porpoises as government population records were only able to base findings on data from daytime visual surveys.
Multiple infrastructure projects in their main habitat of northern Lantau Island, such as the Hong Kong-Zhuhai-Macau bridge and the third airport runway, have also forced dolphins to migrate to the south of the island.
WWF-Hong Kong proposed two solutions which could possibly lower the impact, one of which was to re-route ferries away from their habitats, and another to set up a speed restriction zone for one section of the shipping channel.
A Marine Department spokesman said they would study the findings before making any comment.
The speed restriction option would cost an extra 11.5 minutes of travelling time for the one hour journey between Hong Kong and Macau, while the rerouting would cost an extra eight minutes.
Samantha Lee Mei-wah, WWF-Hong Kong's conservation manager for oceans, said they were open to both options.
"We need to conduct more trial studies to … find more evidence to see if these options are feasible," Lee said.
The government is already planning to create a 2,067 hectare marine park in the south of Lantau to protect Chinese white dolphins, finless porpoises and the nearby marine environment.
However, the opening of the Hong Kong-Zhuhai-Macau bridge in the next two years could also prove to be another solution.
"If people can go by bus or car to Macau or Zhuhai, the demand to use the ferry may be lowered, and the marine traffic would be less, this could also be an auto solution for dolphins in the area," Lee said.