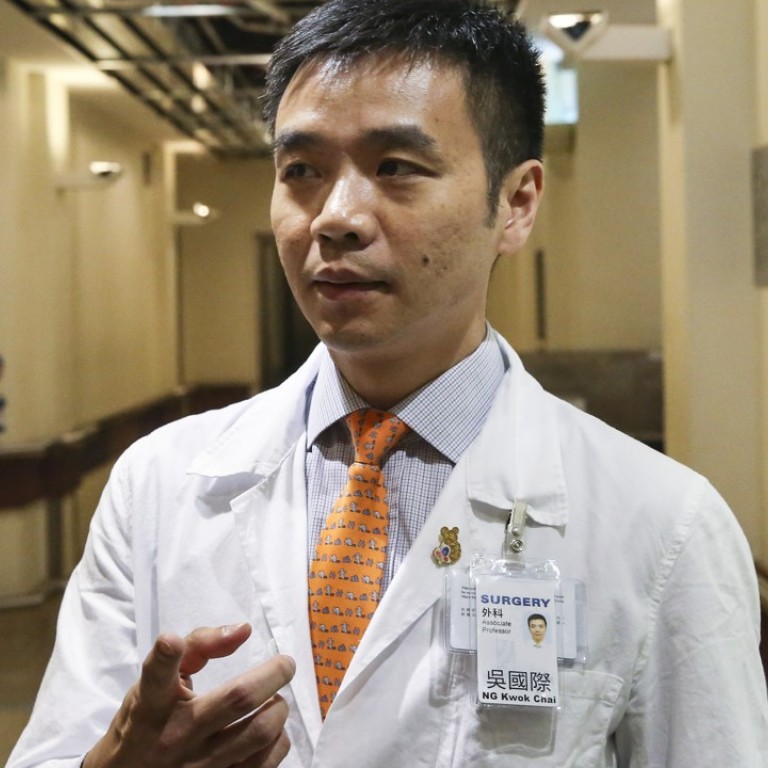 Hong Kong doctor in stranded liver patient case accepts probe's findings but still hopes to serve hospital full time
His boss argues matter is error in judgment, not ethics, as he left for another operation instead of for personal reasons
At the time of the incident, Dr Kelvin Ng Kwok-chai was under a special part-time contract at Queen Mary Hospital because of a manpower shortage. He said he still hoped that in future he could work full-time for the University of Hong Kong's medical faculty, under which Queen Mary serves as a research hospital.
Ng, who has remained largely under the radar since news of the case, told the Post: "I would accept the report. I am still working in the hospital under the current post. The full-time post [at HKU] is still [being processed]."
On October 13 last year, Ng rushed to a private hospital to perform a scheduled procedure midway through a liver transplant at Queen Mary. The transplant was held up for some three hours until he returned.
Last month, a report on Ng, who was Queen Mary's honorary consultant, was submitted to the hospital and a panel investigation on the matter finally closed last week. It concluded that Ng's actions were "unacceptable" and "unnecessary".
The panel suggested the hospital issue a code to regulate the roles and responsibilities of honorary staff. The hospital was also urged to emphasise that a doctor on its call list should act timely in responding to patients' needs.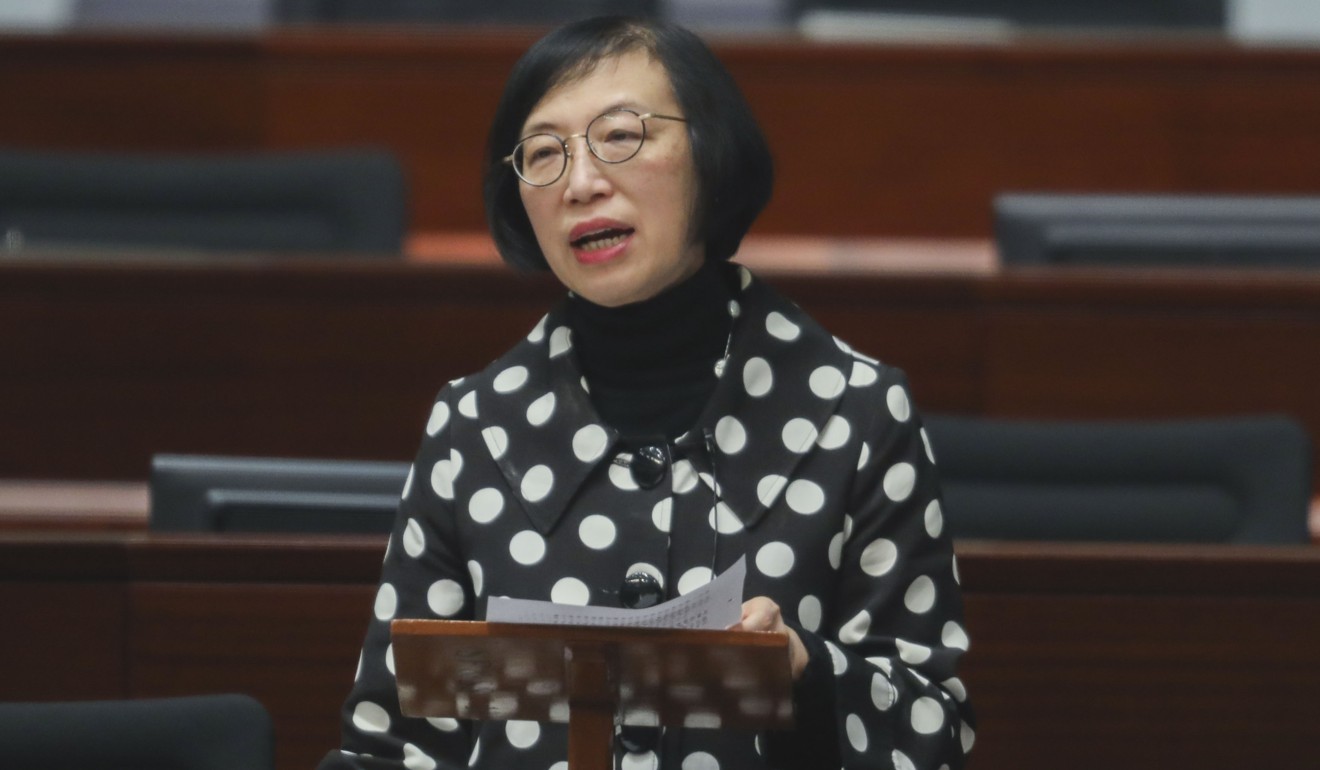 On Sunday, Secretary for Food and Health Sophia Chan Siu-chee urged the Hospital Authority to implement the report's recommendations.
Separate procedures are under way to determine whether Ng will be punished.
In a television interview on Sunday, Ng's boss, Professor Lo Chung-mau, chief of HKU's liver transplant division, said Ng was a passionate doctor and barring him from servicing Queen Mary Hospital as punishment would be a loss for patients.
"If you punish him by not allowing or reducing his service, you would only be punishing patients," Lo said. "[The punishment] should not be about making someone feel bad – it should be about how to help more patients."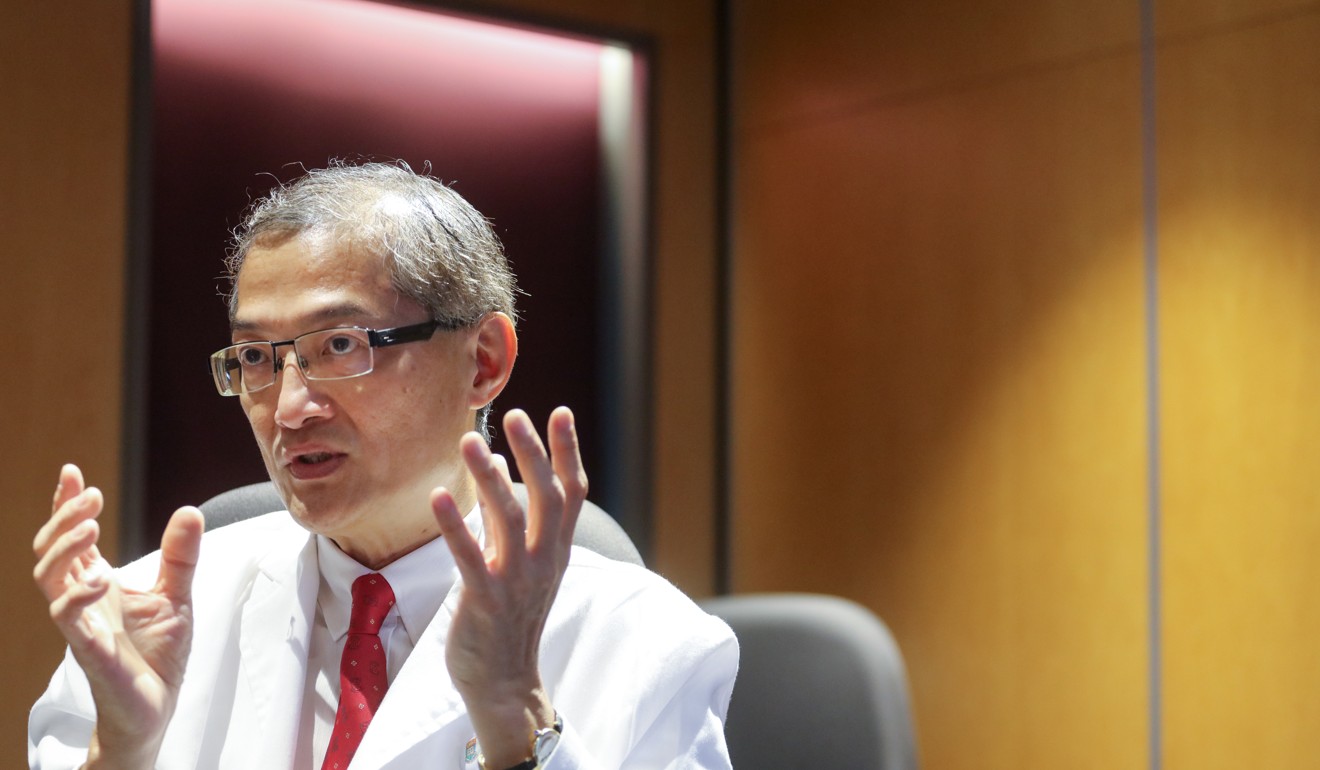 Lo argued that the matter was not an issue of ethics but one of personal judgment.
"If he had left the patient under his care for personal matters, say, to have a meal or watch a movie, this would definitely be an issue of ethics," Lo said. "However, I believe in this situation, he had to strike a balance … If he didn't go to the private hospital, the patient there could also sue him."
The rare arrangement was given to Ng because of a serious lack of skilled doctors capable of handling complex operations at Queen Mary, the only public hospital in the city that performs transplants.
Only seven doctors in the hospital are skilful enough to perform a liver transplant individually, which requires at least 17 years of medical training.
While under normal circumstances a part-time contract would specify a doctor's working hours, Ng's contract did not clearly state this information.
According to the probe, Ng had expected chief surgeon Dr Tiffany Wong Cho-lam to carry on with the operation after he left. But Wong decided against working alone and could not locate other senior doctors to help her.
The panel said Ng did not make an alternative arrangement to avoid the potential clash between his on-call duty at Queen Mary and the elective surgery arranged at a private hospital.
He also erred in judging that Wong could complete the operation alone, and did not discuss with her any contingency plans in advance.
This article appeared in the South China Morning Post print edition as: doctor who left patient accepts criticism