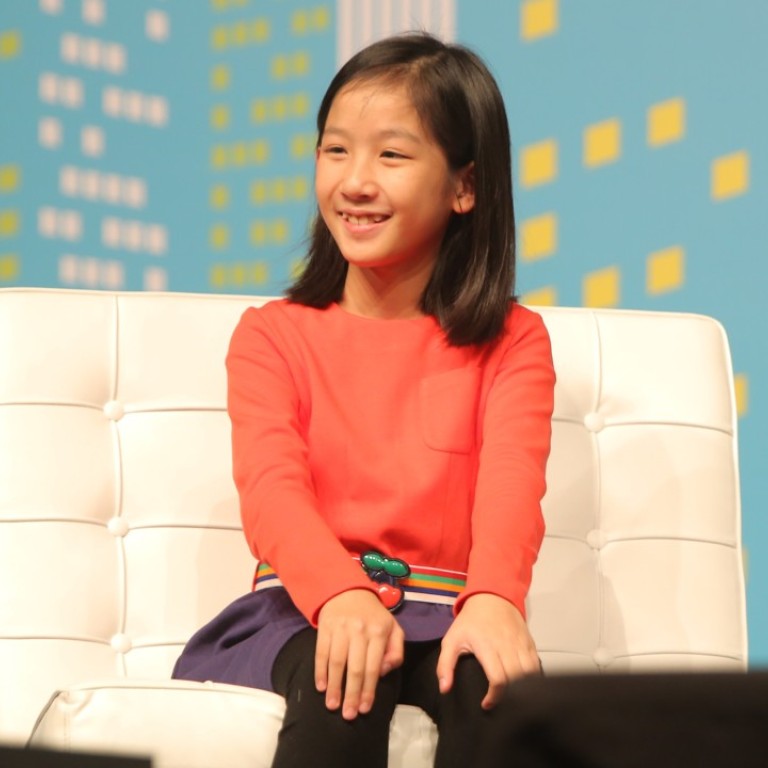 Why everybody's talking about Hong Kong 12-year-old Hillary Yip's language app
The tech-savvy girl launched her language learning application MinorMynas at age 10 after struggling with Mandarin lessons
Hillary Yip Ying-hei is definitely not your average 12-year-old. On top of attending school and surviving the gruelling academic demands on a daily basis, the seventh grader also runs her own business.
Growing up in the age of technology, Yip, like many other children, understands full well the significance of keeping pace with innovation and the digital transformation. That tech-savvy mindfulness prompted her to launch an online language learning application at the age of 10.
The idea came to her after a long struggle with learning Mandarin.
"I came up with MinorMynas in the summer of 2015 when I was learning Mandarin in Taiwan. My Chinese was absolutely terrible when I first arrived but after the exchange programme I just saw how much I improved and that experience really stuck with me."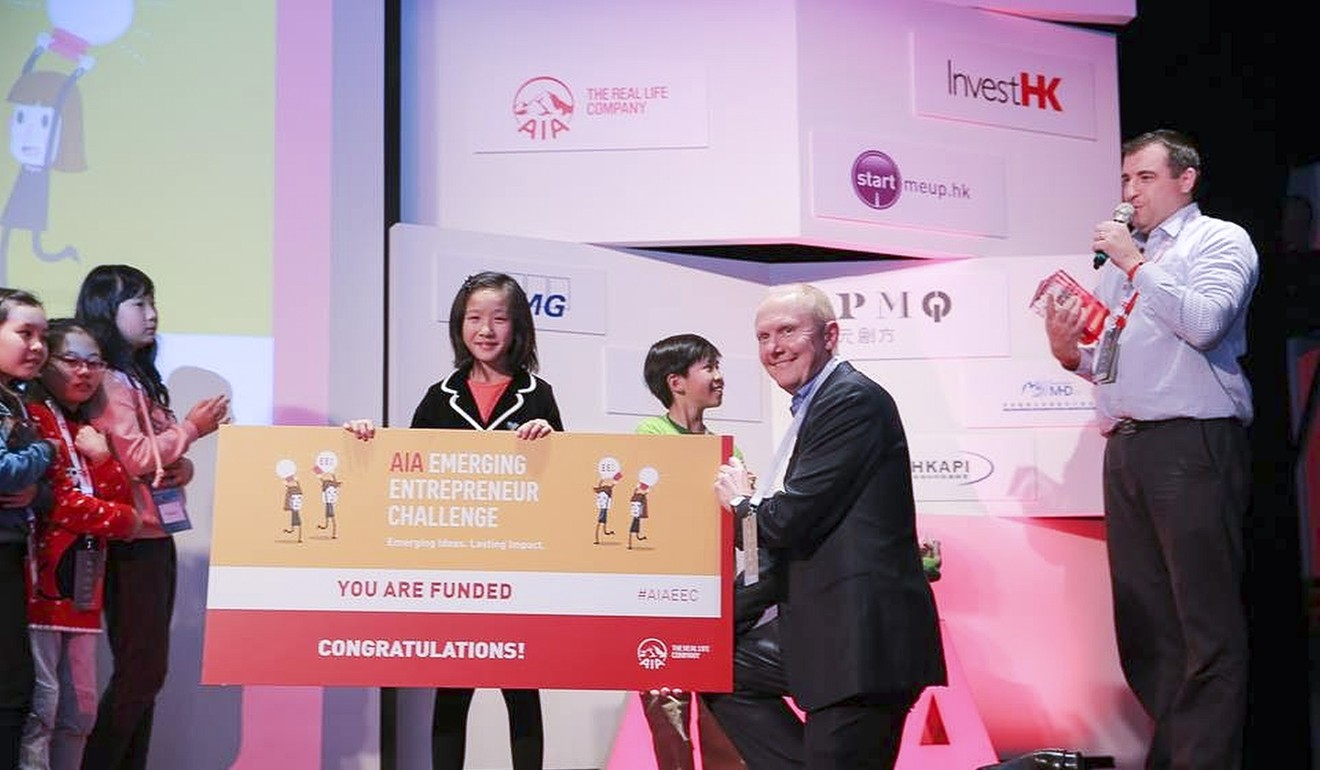 MinorMynas is an online educational platform that helps children of all ages pick up another language through chatting by live video calls to those their own age. Through live interaction, children can engage in conversations to learn one another's mother tongue.
"What I find interesting about the application is the connection between kids because what's out there in the market is pretty robotic with not much to do," Yip said.
"While MinorMynas aims to give them an opportunity to bond with other kids their age and break cultural barriers."
Yip believes the best way to learn is to see it in a more practical real world context.
"The world doesn't operate in textbooks and if kids have the opportunity to get that knowledge and use it, then it'll be more useful than any tutoring session or another chapter in the textbook."
With that rather overarching abstract idea, Yip won the AIA Emerging Entrepreneur Challenge in 2015 and her initiative eventually turned into reality after a developer picked up her pitch.
"Adults have access to all kinds of social media and it's not hard for them to talk to other people online. But for kids, we have nothing. We are stuck with either our school friends or we're on video games. So we should connect kids under a very safe environment."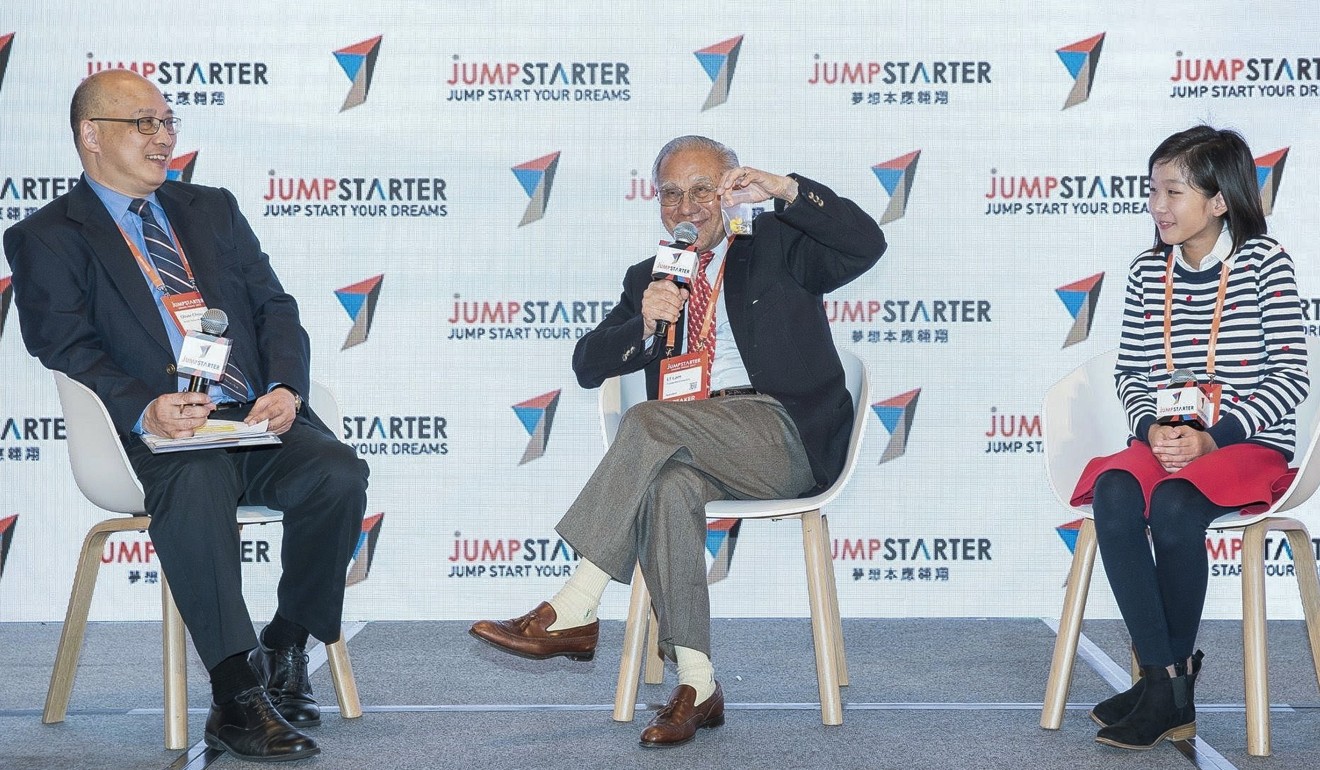 Yip plans to expand the app's interactiveness to cover more digital platforms. The app is available in the Apple App store.
The secret to being a successful young entrepreneur? Yip says she owes it to her parents, especially her mother Joey Law Nga-wai.
Law says: "Nowadays, students are being stretched when it comes to learning. Hillary's dad and I grew up under the traditional education system and faced constant drilling of examinations, dictation, etc."
The mother of three was certain she didn't want that for her children.
"From a parent's perspective, we all want our kids to be global citizens. Everyone is learning a second or third language but this learning process is pretty painful for them, to be honest," she says.
"Even with all the tutoring they still don't seem to excel in the end because there isn't an opportunity for them to practise continuously in a casual setting."
The mother-daughter partnership has inspired others in the community, including speaking at TEDx events.
"We want to let kids and parents know that school isn't the only way to educate and sometimes you just need to follow your own path, believe in what you're doing," Law adds.