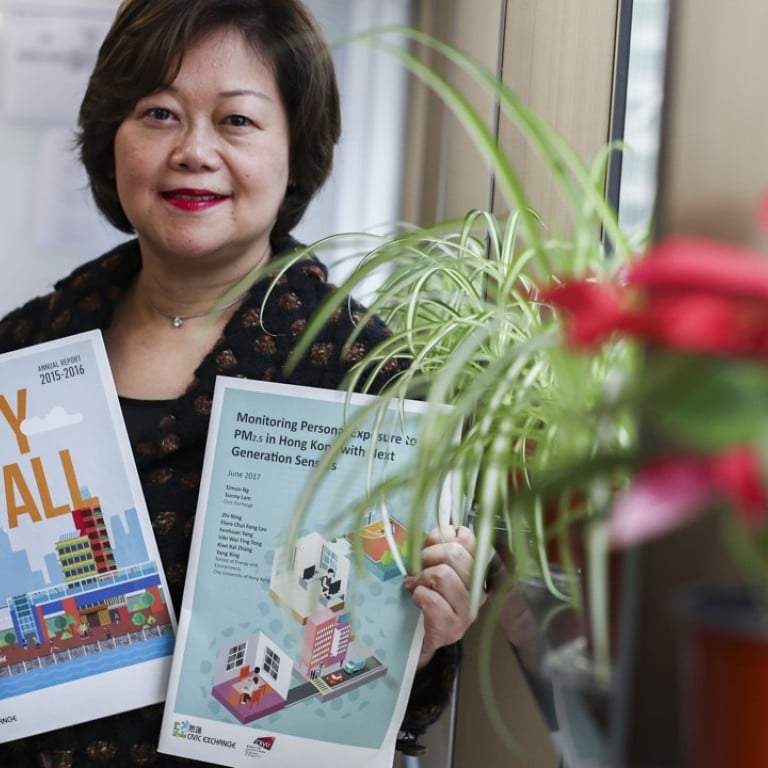 From accountant to therapist to environmental hawk: New Civic Exchange chief seeks to break mould of public policy-making
Winnie Cheung seeks to add a human touch to the often cold world of public policy as leader of the city's top green think tank
Hong Kong's leading environmental think tank has gone through a succession of leaders in the 17 years since it was founded by prominent campaigner Christine Loh, who later went on to join former city leader Leung Chun-ying's administration.
Now the mantle has been taken up by Winnie Cheung, a former chief executive of Hong Kong's top regulatory body for accountants who is also a qualified psychotherapist.
Cheung joined the organisation last September and wishes to carry on upholding Civic Exchange's track record of pioneering environmental policy breakthroughs that have established it as one of the world's top 50 environmental think tanks, according to the University of Pennsylvania's 2016 Global Go-To Think Tank Index.
Recent reports have focused on public awareness of biodiversity, how best to use Hong Kong's natural resources and monitoring citizens' exposure to PM 2.5 pollution (fine particle pollution in the atmosphere).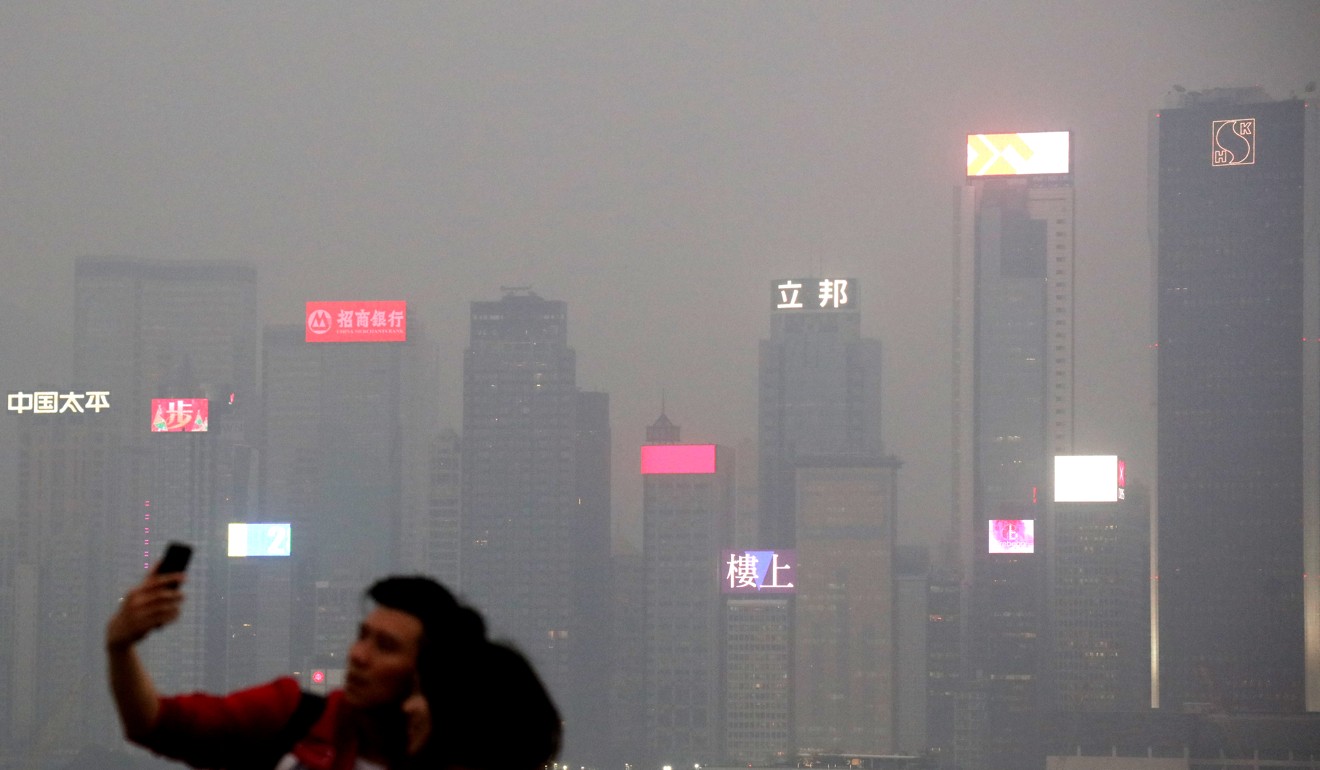 Cheung's previous experience at the top of the accounting profession has given her the leadership skills and familiarity with public policy issues that have served her well in her new role.
She also credits a five-year break from accountancy to pursue psychology with making her into a more well-rounded person. During this time, Cheung studied for a master's in counselling at the University of Hong Kong (HKU) and started her own private practice as a therapist when the offer to join Civic Exchange came "out of the blue", as she describes it.
But Cheung eventually felt that the time was right to step into her now third career, with all the added hindsight and experience gained from her first two professions. In her words, it's all about trying to bring a human touch to the world of public policy-making, which can all too often be analytical and abstract.
Sitting in a meeting room overlooking the downtown financial district, Cheung is articulate describing her goal of eventually turning Hong Kong into a "sustainable, liveable city" with less traffic congestion, better urban design and more beneficial public spaces.
What inspired you take up the role at Civic Exchange after spending decades in accountancy?
Independent public policy think tanks like Civic Exchange are the jewels in the crown of any healthy civic society, part of the ecosystem of healthy government. Hong Kong does not have many such jewels. It is the challenge of continuing the legacy of the good work that Civic Exchange has done since its formation in 2000, and making this jewel shine and sparkle, that attracted me to take on this job.
Public policy affects every one of us and all aspects of our lives. Civic Exchange's in-depth, evidence-based research and impactful engagement on environmental policies have led to positive change in Hong Kong's air quality, nature conservation and healthy urban living, through their influence on government policy and civic education.
We have been a pioneer in terms of looking at or studying air quality. Civic Exchange achieved a lot of firsts. In 2006, we introduced the first comprehensive air management policy and also a study of local regional pollution sources. In 2007, we produced the first climate-change report for Hong Kong and the region. From 2009 to 2012, with collaboration with HKU, we developed the Hedley Index to track the financial and human cost of pollution. We were also instrumental in crafting the Fair Winds Charter in 2011. Our study found that the most harmful emissions came from the ships which dock at our ports, so we were able to encourage the shipping industry to sign the voluntary charter pledging to use lower-sulphur fuel when docking in Hong Kong, and that became law in 2015. So you can see the research turning into policy turning into legislation.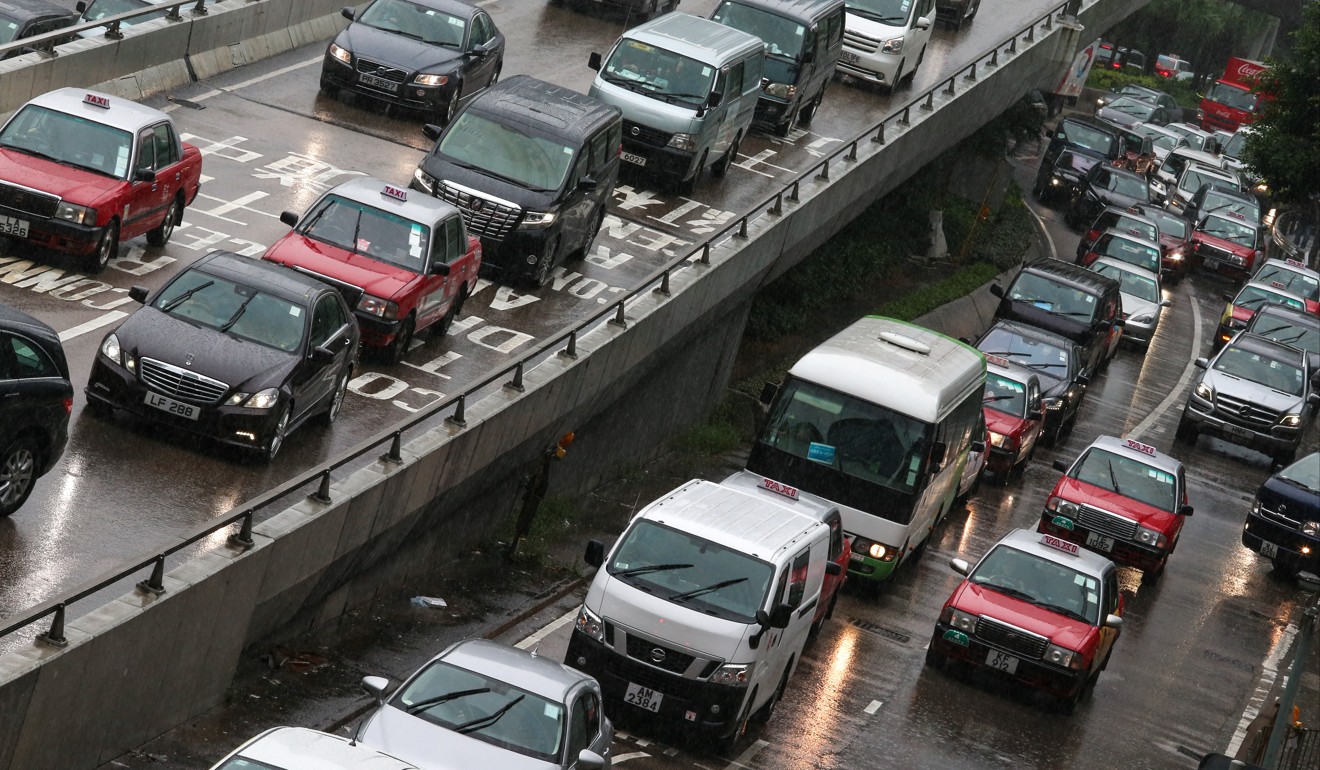 You are also a practising psychotherapist. Why did you take up this career and how has it helped you in your day job?
It had always been my plan to start a second career in something entirely different when I was done with accountancy.
I started my career qualified as a chartered accountant with one of the Big 4 in London. There I spent 10 years, and that gave me a very good grounding in how the business and financial world works, and professional learning of objective thinking, ethics and independence. I spent the next 22 years at the Hong Kong Institute of Certified Public Accountants, and the past nine years acting as its Chief Executive and Registrar before I retired.
I didn't jump straight to Civic Exchange. I took up human psychology, a subject that intrigued me, but my switch from accountancy to human psychology was not an easy endeavour.
In my counselling work, I was dealing with human conditions, rather than business and numbers. That involved going through a complete mindset change.
I learnt to switch off my left brain, open up my right brain, and feel with my heart to understand another human being. The MSSC [Master of Social Sciences in the field of Counselling] course at HKU helped me a great deal with this transition. I found that my life experience counted a great deal as a major source of strength in my second career in counselling.
When I left accountancy, I felt proud to have a broad 180-degree vision on things. But my counselling practice gave me the other 180 degrees to make me a 360-degree person. I feel I am a more wholesome and complete person. These human skills have helped me in my current job to be more empathetic to the human element in all we do. That's what I'd like to see more of in government policy-making — having a more human understanding of the impact of policy on people.
What are the challenges facing NGOs in Hong Kong right now?
Mainly in finding resources. Hong Kong is not a very mature society for think tanks. Independent think tanks are few and far between, and there have not been enough in number and size to grow talent. While Civic Exchange is fortunate to have built its network of collaborators, but then, the lack of research talent rising up the ranks is a concern. We need to build interest and expertise in our younger generation and this is part of Civic Exchange's strategic aim too for a sustainable future for policy thinkers.
Another aspect of resource constraint is funding sources. Civic Exchange relies on foundations, philanthropy and corporate donors to fund its research projects. Institutional funding is hard to find so it is hard to build up internal structure and capacity. There has not been that culture like in Western societies, where it is commonplace for institutions to see value and worthiness in supporting the concept of think tanks in furtherance of public governance.
How are you going to revitalise the organisation while carrying on the legacy of your predecessors?
My predecessors have all contributed tremendously in their own ways to Civic Exchange's success today. I hope to be able to take Civic Exchange to new heights of success in contributing to Hong Kong's future as a healthy, liveable and people-centric city.
We have set ourselves an integrated and impactful programme of work. Our research agenda include public policies on wide-ranging environmental issues: preserving our natural environment, improving the air we breathe, better managing our water consumption, mitigating climate change, making smart decision about fuels and energy sources and better urban living.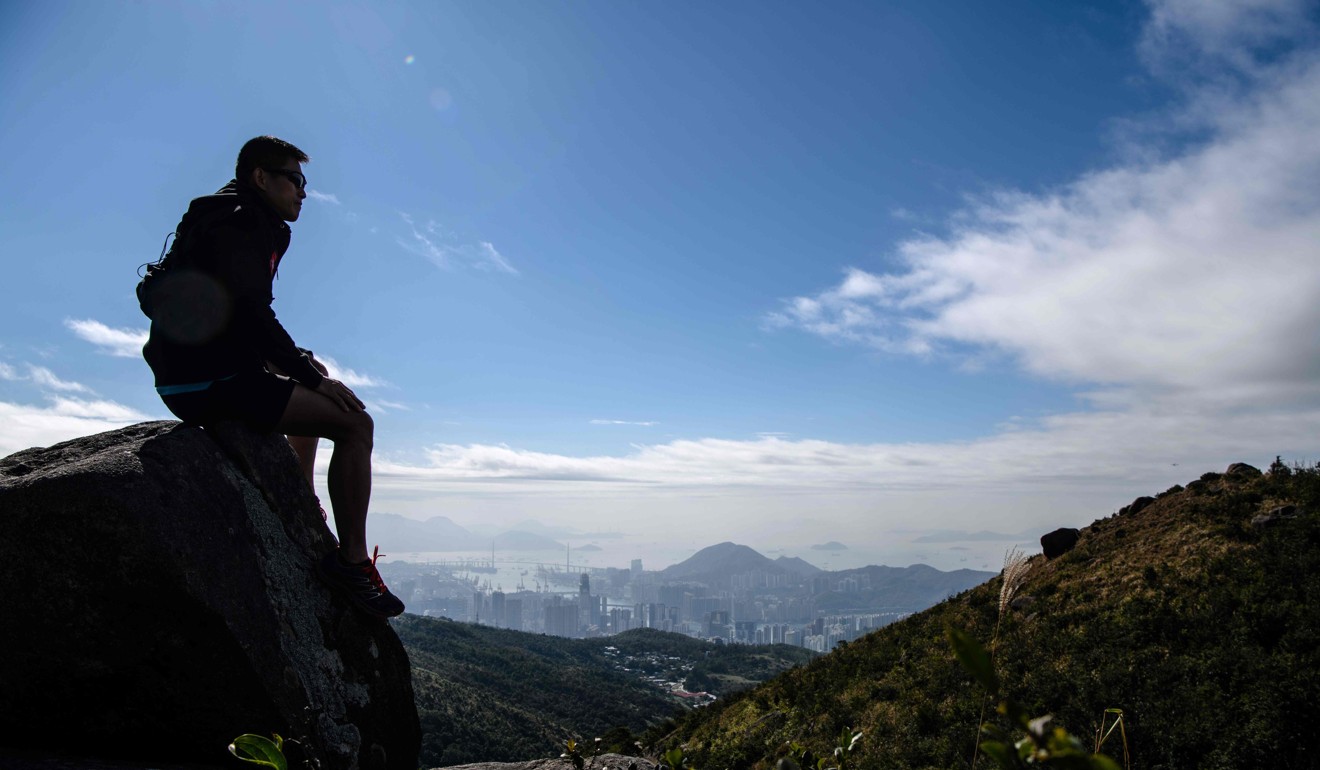 What are some of the most pressing environmental issues Civic Exchange is focused on right now?
Hong Kong has many pluses: we are a safe, free, law-abiding and money-making city, but as an urban city, we are also one of extreme vertical density, so congestion and air quality continue to be issues of concern on citizen health and well-being.
We have a first-class rail system but it is reaching capacity, private cars are growing in uncontrollable manner. We don't have enough living space, walking space and open space for people to de-stress and roads are built for cars rather than people. Civic Exchange is looking at better urban planning, transportation policy and street management as solutions to more open space and walkability for the people.
We need to be better at using technology and innovation such as open data, which would help improve mobility and reduce private cars, and have more people using public transport when it is more efficient. We wish to add our input on smart mobility. We have world-class country parks which are the envy of the world. But we need to conserve them and we will study ways to do so balancing development and conservation. We need better civic education so citizens learn to respect nature, cut waste at the source and adopt healthy food and life choices. These are all things that Civic Exchange would want to contribute in research thinking.
We want to maintain Civic Exchange's core values which are independence, transparency and collaboration. The ethos of an independent public policy think tank is to cultivate evidence-based policy solutions, which are not influenced by any stakeholder groups. At the same time, we would engage with every one of them so we can better understand the problem and come up with practical, innovate and effective policy recommendations.
What's your favourite holiday destination?
I've been to many places around the world, and they all have their own uniqueness that I like. My favourites are Istanbul, Rome, Paris and Bhutan. I like to go back to London – where I lived, worked and studied for many years, and feel at home – to see my daughter, who lives there now. Recently I visited Latvia where my daughter-in-law is from, and it is a fantastic place. No cars, blue skies, clean air and so many green fields, and everything was so organic.
What hobbies do you like to do in your spare time?
I love baking cakes, which has been a hobby since my teens. My best are walnut cakes, orange cakes and cheesecakes. Any activity I do with my family I enjoy. I also love singing, and have private lessons with a group of friends.
Who are some famous people you admire?
Margaret Thatcher. I admire her determination and resolve, her wisdom, humour and elegance, and her feminine side too. I admire the economic transformation she was able to pull through as a small woman among strong men.
What's your favourite beach or hike in Hong Kong?
I don't go to beaches that much, but I love hiking. I always feel so much more relaxed and clear-headed after each walk. I hike every Sunday up The Peak. It's a fantastic view and very enjoyable.
What are your favourite books?
Books that have inspired me include Man's Search for Meaning by Viktor Frankl, and Carly Fiorina's memoir of her time as the CEO of HP, which a friend gave to me. I could relate to the agonies and setbacks of being a woman CEO in those days.