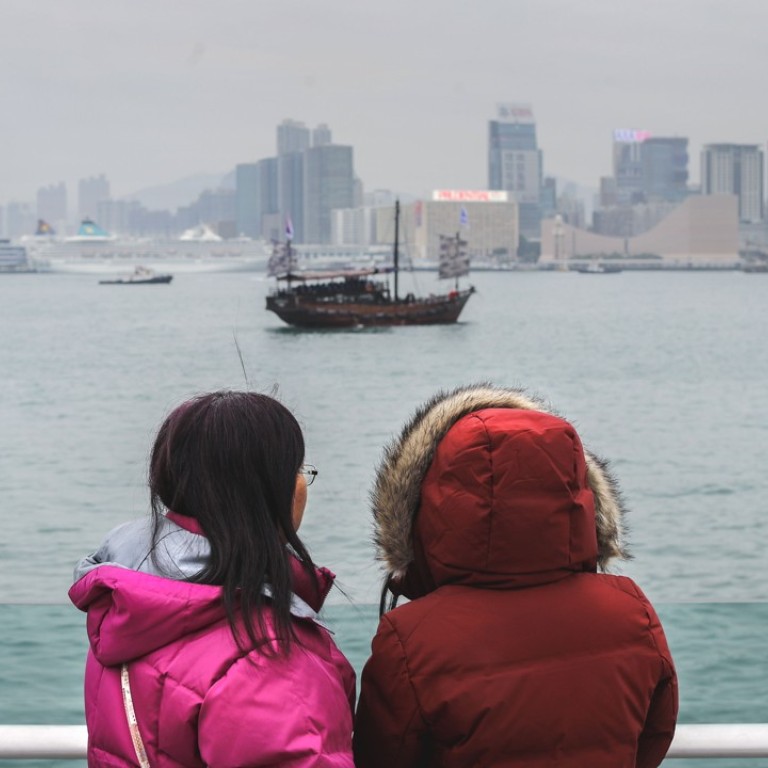 Cold and wet January in Hong Kong sees twice as much rain as normal, forecasters say
Month had a mean temperature of 16.1 degrees Celsius and two cold weather warnings
January was twice as wet and colder than normal, the Hong Kong Observatory said on Friday.
The city saw more than double the average monthly rainfall last month, with 62.2mm of rain, some 37.5mm more than normal, according to official figures.
The monthly mean temperature at the Observatory's Tsim Sha Tsui headquarters was 16.1 degrees Celsius, 0.2 degrees below the monthly average.
Hong Kong experienced two cold weather warnings, alerts which show the temperature to be cold enough to be a risk to public health.
The first warning, issued on January 8, lasted six days. The second, which started on January 28 was still in force as of Friday.
Hong Kong was also blanketed by pollution on January 17, with 14 of 16 air quality monitoring stations showing a "high" to "very high" health risk in the early afternoon, prompting the environmental authority to urge old people and children to stay indoors. That day also marked the highest temperature for the month, at 25.5 degrees.
Recent weather conditions appear to mirror the Observatory's assessment that the city's winter season would see average to above-average temperatures, because of global warming and the effects from the La Nina weather pattern.
La Nina and El Nino are natural weather events which occur when the atmosphere above the Pacific Ocean changes from its neutral state, due to the cooling or warming of surface waters.
Typically, El Nino increases Hong Kong's average winter temperature by 0.2 degrees Celsius, but La Nina cools it down by 0.7 degrees Celsius. The average winter temperature in Hong Kong under the effects of La Nina is 16.2 degrees Celsius.