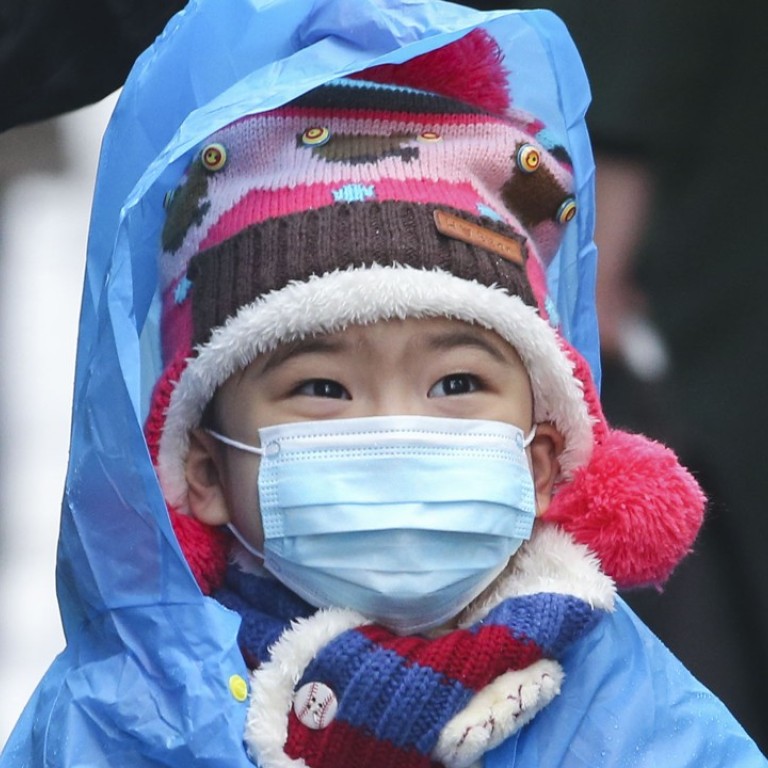 Hong Kong schools could close before Lunar New Year holiday to stem seasonal flu outbreak
City's leader will get experts' advice on whether keeping young children home could arrest spread of virus that has killed 104 people in one month
The Lunar New Year holidays could start early for schoolchildren in Hong Kong as the city's leader weighs the merits of keeping pupils home following flu outbreaks in kindergartens and primary schools that have caused two deaths.
Chief Executive Carrie Lam Cheng Yuet-ngor said she would talk to the city's flu experts, University of Hong Kong microbiologist Professor Yuen Kwok-yung and Chinese University professor of respiratory medicine Dr David Hui Shu-cheong, on Tuesday afternoon. 
Since flu season began in Hong Kong last month, there have been more than 330 outbreaks of the virus. Figures from the government's Centre for Health Protection showed that from January 7 to February 4, 182 adults developed serious flu complications. Of those, 104 died, with 88 of them above the age of 65.
On Monday, the centre warned seasonal influenza was "expected to remain at an elevated level in the coming few weeks".
At her weekly cabinet meeting on Tuesday, Lam said she wanted to know experts' views on vaccines and the pathology of the virus. 
Some private doctors had complained of a shortage in flu vaccines owing to a surge in patients, while infectious disease experts remained concerned that children were more prone to being infected by different strains of the virus that they did not have antibodies for.
"On the issue of whether kindergartens should start their [Lunar] New Year holiday sooner … I also need to have a scientific basis to make a decision," Lam said. The official holiday is from February 16 to February 19.
But veteran microbiologist Ho Pak-leung said any move to stop school earlier was a policy decision, rather than one for medical professionals.
Many working parents could face difficulties in childcare logistics if holidays were to start sooner, he pointed out.
However, the University of Hong Kong professor acknowledged that health authorities might see class stoppages as a preventive measure if there were more child-flu deaths.
On a radio programme on Tuesday, Ho suggested the government follow Macau's lead and form vaccination teams to administer free flu jabs at all primary schools and kindergartens during the seasonal surge. He said he had already given his view to Financial Secretary Paul Chan Mo-po ahead of the upcoming budget. 
It would cost "within HK$500 million" and about 150 to 200 staffers – including managers, doctors and experienced nurses – would be needed to administer the jabs within the first two months of the school year, he said, adding that such a programme was similar to what was already being done for immunisation shots.
Ho also called on the government to consider expanding the current flu vaccination scheme to cover all Hongkongers, to suppress outbreaks in their early stages and prevent hospitalisations, which were a greater drain on public finances.
Currently, children under 12 and seniors above the age of 65 get a HK$190 subsidy per flu shot at private clinics enrolled in the scheme, meaning they pay next to nothing for their vaccination. A separate government programme gives free vaccinations at public hospitals and outpatient clinics to chronically-ill patients and those receiving welfare benefits .
But despite this, only 18.3 per cent of children in Hong Kong get the flu jab, compared with more than 60 per cent in the UK and 70 per cent in Macau. The city's low rate has been attributed to parents finding it inconvenient to take their children to clinics.
Ho said a school programme would double the population of Hongkongers vaccinated against the flu to 1.5 million.