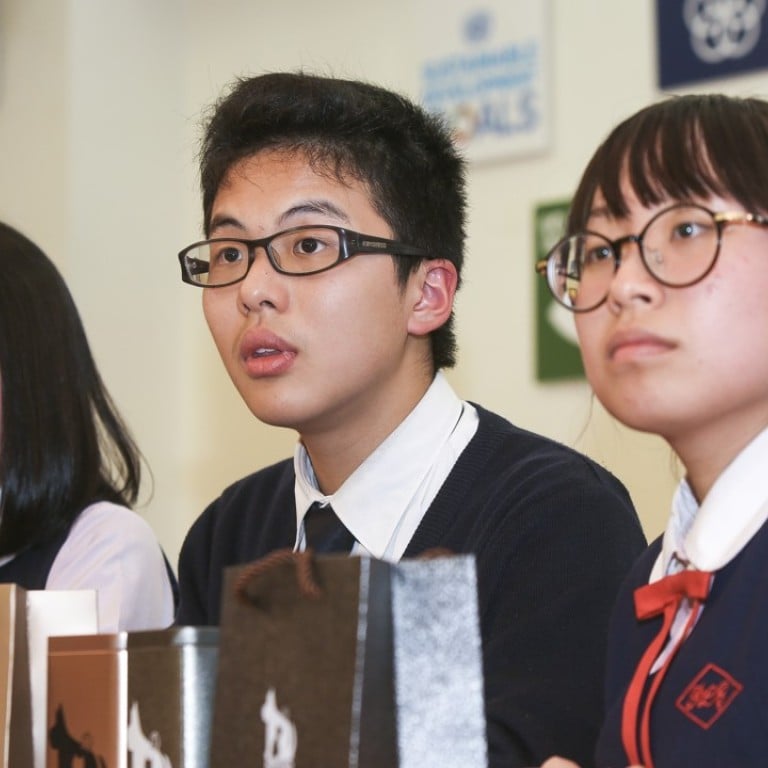 Students mean business at young entrepreneur programme in Hong Kong
With the help of Junior Achievement Hong Kong, budding business types are getting a head start on the road to economic success
It used to be that starting a business was best left to those with money, otherwise options were limited.
But those days are gone with many young people starting businesses with the help of Junior Achievement Hong Kong, an NGO that empowers youngsters to attain economic success through its applied learning programme.
Ahead of the Lunar New Year, more than 1,500 budding business types aged 14 to 18 will show that youth can trump experience by locking down stalls at a fair in Kwun Tong on Saturday.
Justin Chau Tim-lok is among those who have been coached on their entrepreneurial journey with the help of more than 130 volunteer business advisers and about 100 teachers.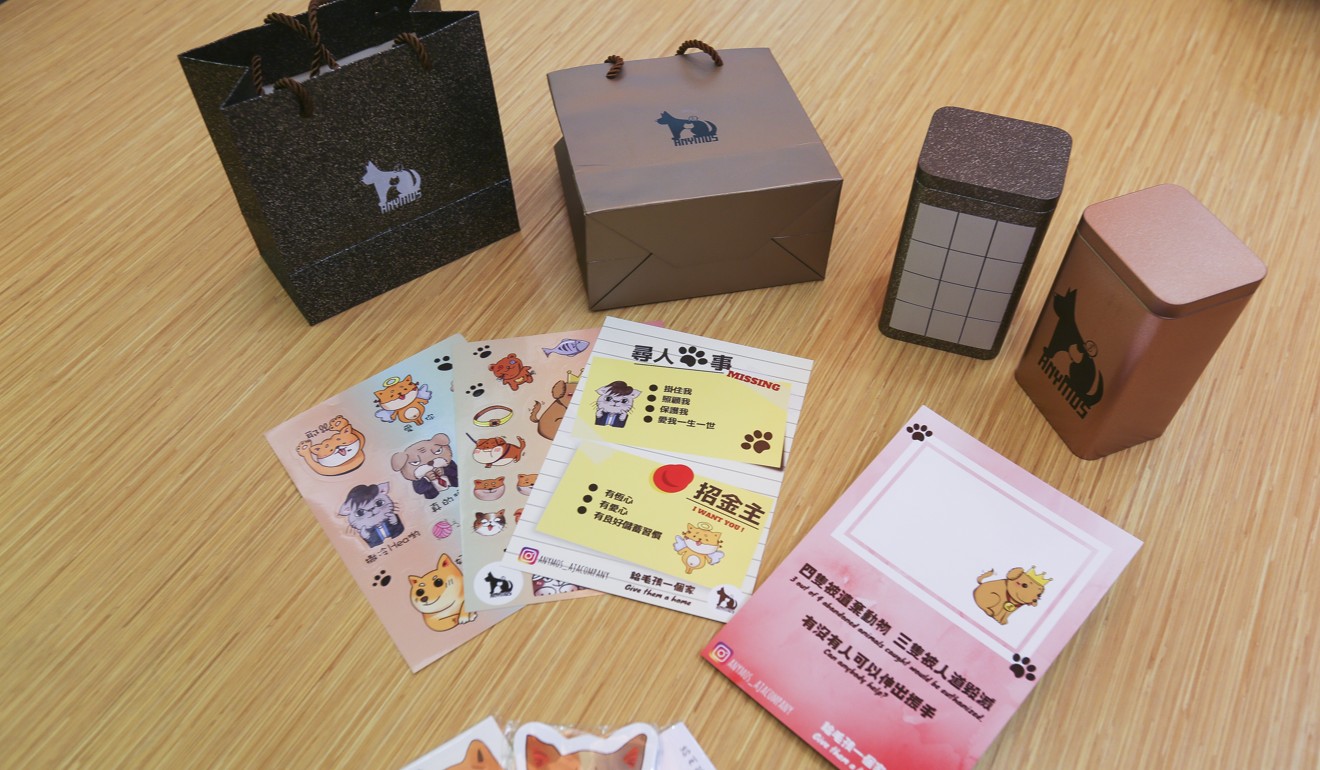 For the past five months, Chau has been training hard with 20 of his schoolmates to lay the foundation for financial success with their new company, Anymos.
Chau, who has gone from knowing nothing about business to learning how to design, launch and run a company, says compromise is key.
"There were times when each of us had a different idea and couldn't agree, but at the end of the day, if we want Anymos to succeed, we must compromise by putting the company first and adopting adult-like communications to come up with solutions."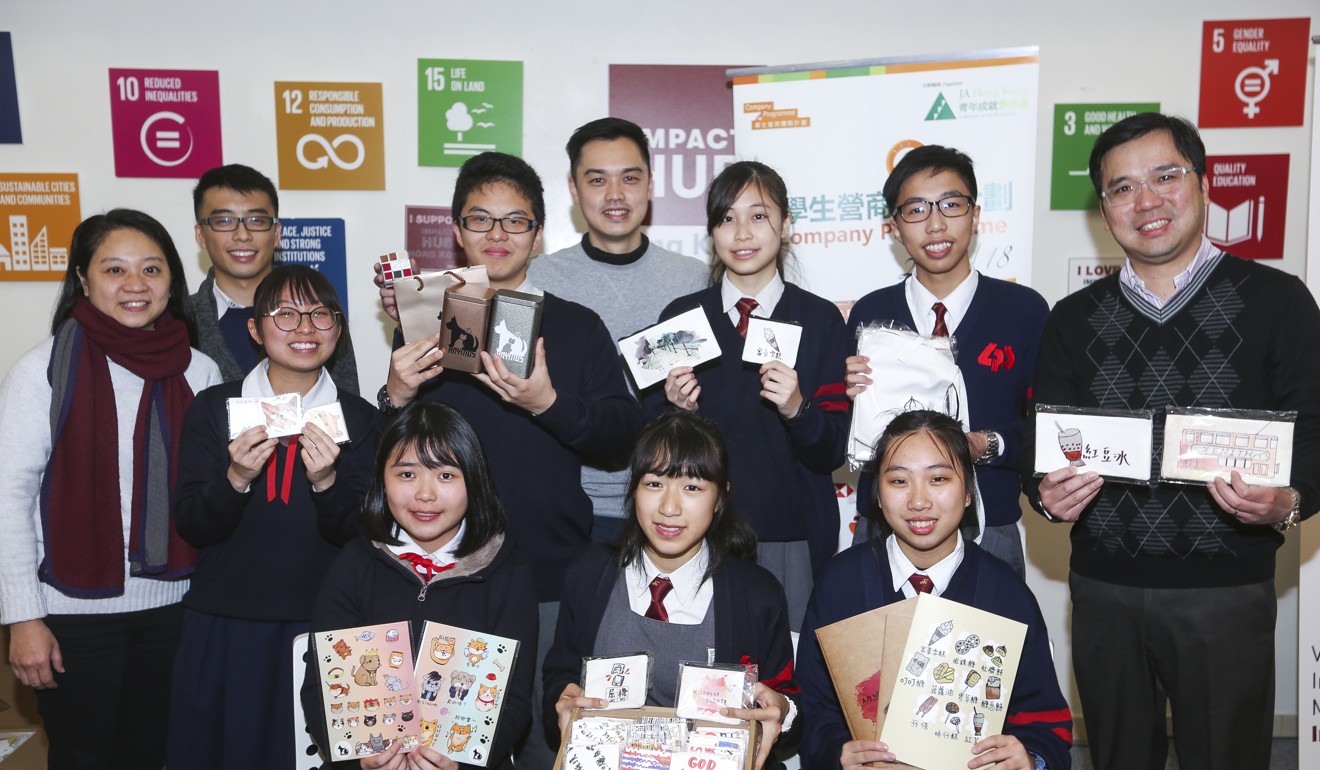 The name of their company plays on the word "animals" and with the Year of the Dog approaching they designed their stationery collection with everyone's favourite cuddly companion in mind.
"We have printed dogs and cats on notepads, stickers and tin boxes that can serve as piggy banks. Pet lovers will find it hard to tear themselves away."
The Po Leung Kuk Lo Kit Sing College Form Four students raised HK$13,000 (US$1,670) and spent around HK$9,000 of it on the designs and production of the pup-inspired items.
While that is an effective way of marketing to buyers in the lead up to the Lunar New Year, Chau wants to influence consumers where their money really goes.
"Although dogs take centre-stage in this year's celebrations, let's not forget about all animals that are suffering. So that's why we're also raising money for a cause – we will donate a portion of our proceedings to the Society of Abandoned Animals."
The donation will depend on turnover and could be as much as a few thousand dollars.
The students' decision to give back to society came from a traumatic experience.
"It was the school's annual barbecue and a couple of us went to take out the grill only to find that a cat and some of its kittens had died inside it," Chau says.
For these 16-year-olds, it's comforting to think that entrepreneurs are made and that practise and experience can help you succeed.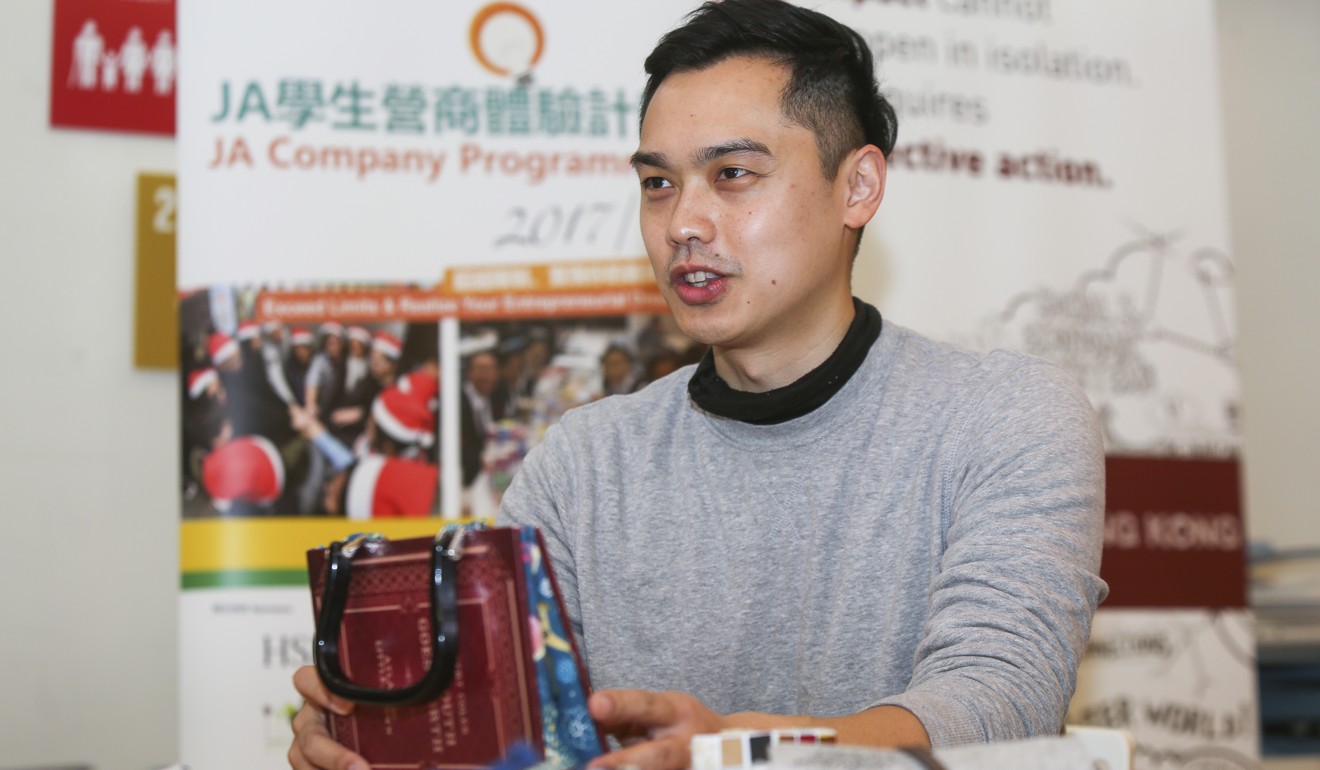 "Entrepreneurship education is an essential component of career and life planning. Studies have shown that entrepreneurship education not only help young people improve their academic performance but also equips them with essential life skills, " JA Hong Kong chief executive Garrick Lau Gar-tsun said.
The JA Company Programme gives students the opportunity to establish and operate a real business under the guidance of advisers. Participants will have the opportunity to represent Hong Kong at regional and international events to further their learning.
Since September last year, the teams have formed separate simulated companies and have been working hard in positions such as chief executive, sales and marketing executives, operations and finance directors as well as in technology departments.
To inspire participants to develop creative solutions to address the needs of Hong Kong society, six themes were introduced to guide them, including health and wellness, green business, education and learning as well as information dissemination and communication.
The groups can also choose to continue their learning through compiling accounting reports, conducting shareholders' meeting and publishing annual reports.