Energy
Get more with myNEWS
A personalised news feed of stories that matter to you
Learn more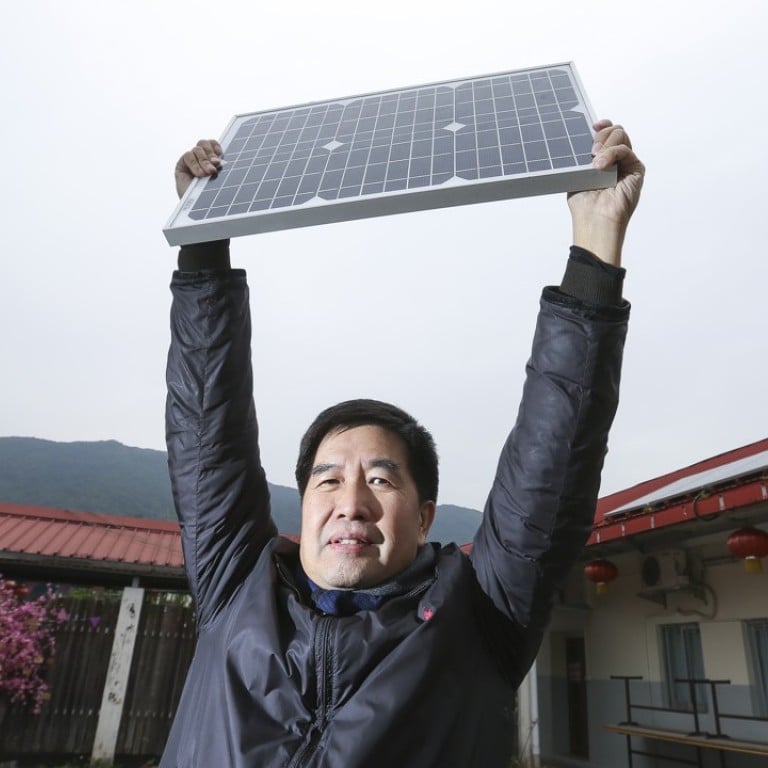 With Hong Kong struggling to meet emission targets, village leaders are keen for solar energy. But they say the government needs to offer incentives first
Proposed changes include tax concessions and relaxed building rules for those installing rooftop panels
Hong Kong's rural patriarchs are lobbying for tax concessions and relaxed regulations on building structures for villagers who are willing to invest in cleaner – but more expensive – solar energy.
Their calls come as the city struggles to meet its target of reducing carbon emissions by up to 36 per cent per capita by 2030, from 2005 levels. Local electricity generation is by far the biggest contributor, making up about 70 per cent of carbon emissions.
Legislator Junius Ho Kwan-yiu, also the head of Leung Tin village in Tuen Mun, said the rooftops of the so-called small houses in the countryside were ideal places to install solar panels.
He was referring to the government's small-house policy, under which each male indigenous villager is allowed free land to build a standard three-storey village house, of about 700 sq ft for each floor, in the New Territories. There are about 41,000 small houses in the countryside.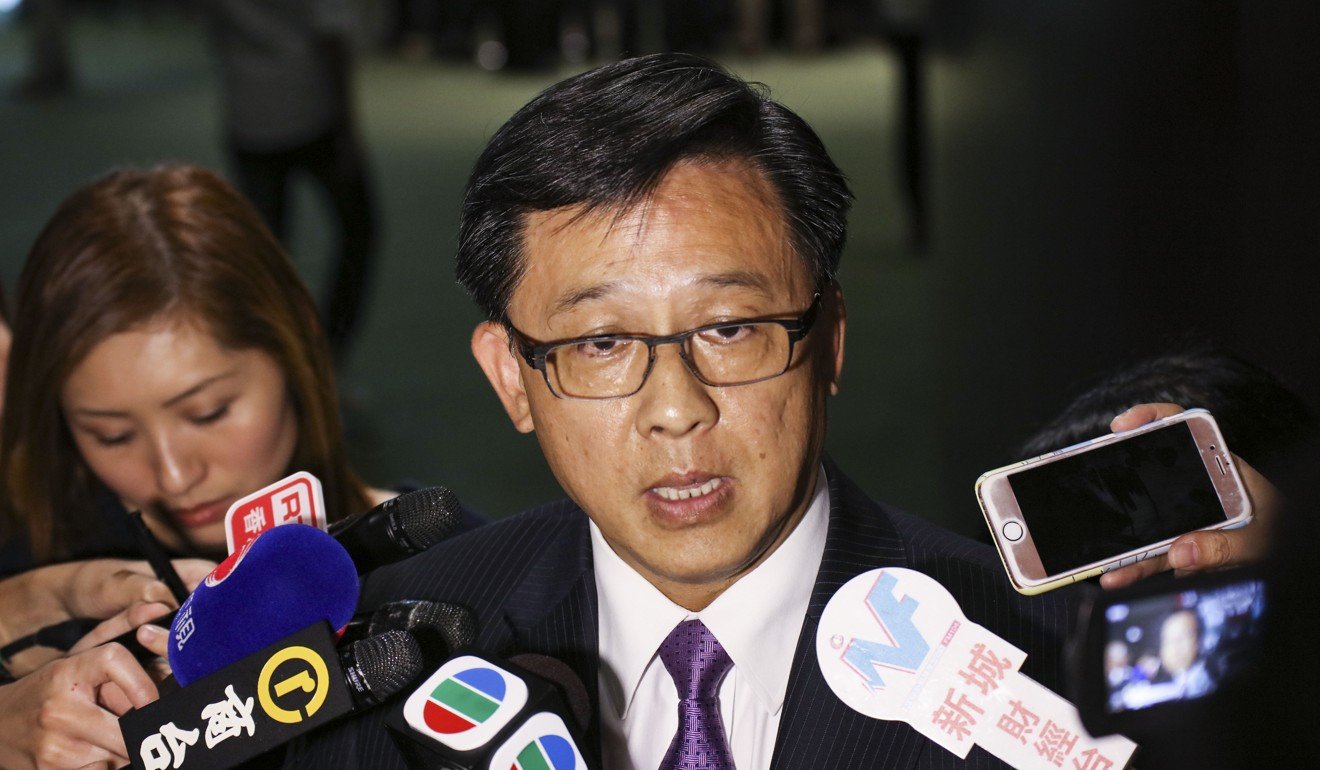 Ho's proposal coincided with a Heung Yee Kuk solar energy campaign. The kuk is a powerful government-recognised body that represents the interests of indigenous New Territories villagers.
"But if it is to work, the government should offer some incentives to villagers, like land rent or property rates waivers," the lawmaker said, while calling for the exemption of villagers from regulations on building extensions on rooftops of small houses, which could otherwise be regarded as "illegal structures".
Ho added: "If we are allowed to set up solar panels on a big framework on the rooftop, that would kill two birds with one stone – villagers can use the space under the framework as shelter, and it also allows solar energy to be used.
"We are doing so for the sake of Hong Kong's environment." 
At present, Hong Kong gets 48 per cent of its energy from coal, 27 per cent from natural gas and the remaining 25 per cent from an unspecified mix of nuclear and renewable energy.
By 2020, the goal is to increase the supply of electricity generated from natural gas to 50 per cent. Nuclear power would contribute 25 per cent of the total, while "coal and renewable energy" would comprise the remaining 25 per cent.
Per capita carbon emission in 2014 was 6.2 tonnes. The government aims to lower it to below 4.5 tonnes by 2020 and eventually to as low as 3.3 tonnes.
In his 2017 policy address, then chief executive Leung Chun-ying said the government would "actively encourage private building owners to make use of various tax concessions, loan schemes and funding schemes to procure energy-saving installations".
The Environmental Association's Dr Yau Wing-kwong, a co-opted member of the kuk, placed some of the blame for the lack of adoption of solar power in the New Territories on strict land zoning and building regulations.
He said it would be possible to install solar panels on "bare open space" or abandoned fish ponds or farmland. "But it could involve some complicated land zoning regulations, and we hope the government will help so as to release more land for clean energy use," Yau said.
A recent territory-wide survey of 800 households by his association found that some 96 per cent supported using more solar energy. But about 83 per cent found the existing regulations too complicated to comprehend and follow.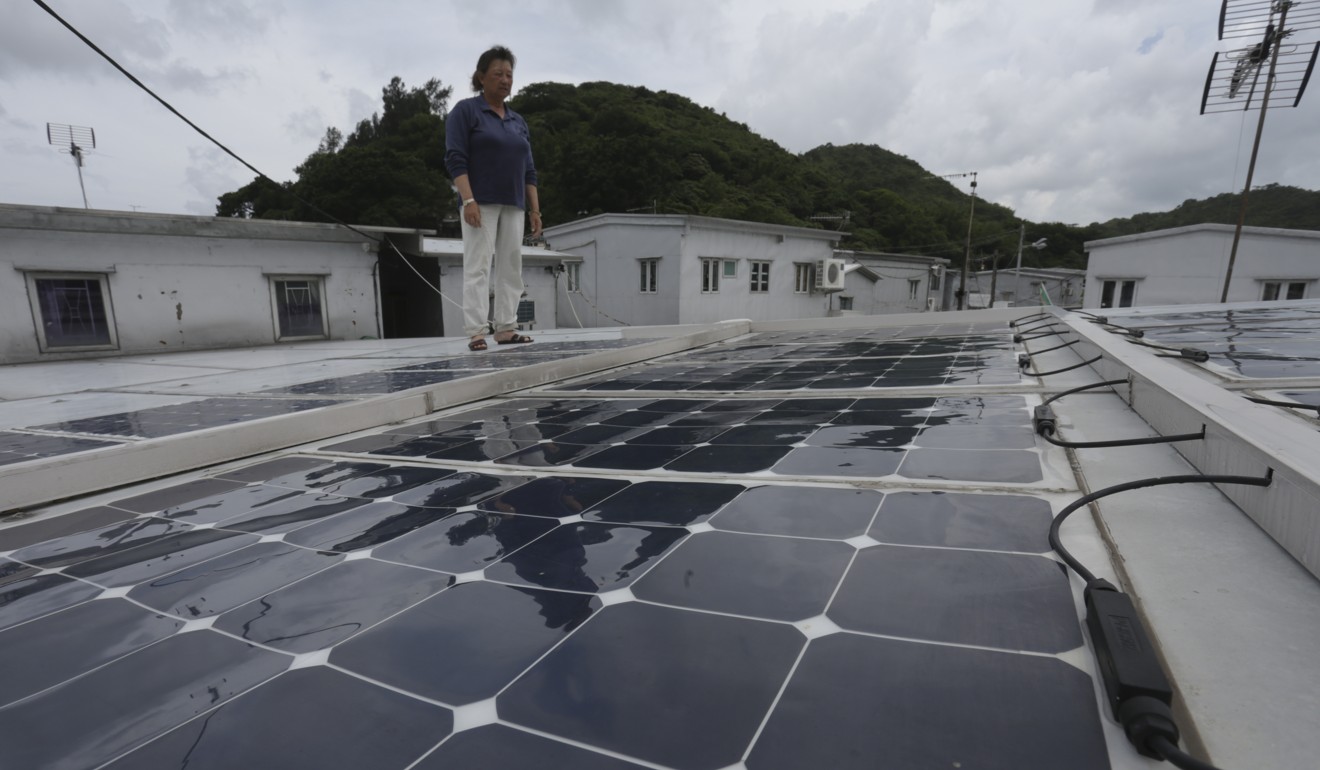 Dr Daphne Mah Ngar-yin, director of the Asian Energy Studies Centre at Baptist University, urged the government to follow overseas examples and offer financial help to households to promote a switch to solar power.
She cited Seoul, where the city authorities offered to subsidise households that agreed to install solar energy equipment. Banks also offered "solar loans" to those installing panels.
In Singapore, according to Mah, the government installed such panels on the roofs of public housing blocks.
But she warned of a possible political row if the Hong Kong government were to offer preferential treatment in exchange for indigenous villagers' support to set up solar energy equipment on their homes.
"It could be politically sensitive," Mah said. "Some non-indigenous villagers may think it is a double benefit because the indigenous villagers have already been allowed free land to build a house of their own."
Mah added that successful promotion of solar power in Hong Kong would also depend on how high the feed-in tariff would be.
Electricity companies pay the tariff to households generating solar energy. Such practices are already in place in more than 50 countries.
In Hong Kong, the government is negotiating a rate with the two power companies: CLP Power and HK Electric, both privately owned. A deal is expected in the middle of the year.
Based on a pilot project launched by conservation body WWF-Hong Kong in Tai O, a HK$87,500 (US$11,200) solar energy system comprising panels with a total surface area of 25 square metres can supply half of the power used by a four-member household.
It would take about 10 years to recover the costs if the feed-in tariff was set at HK$4 per kilowatt.
The survey by Yau's association also found that two-thirds of the respondents would accept a payback period of between five and 10 years.
This article appeared in the South China Morning Post print edition as: Rural chiefs push for solar energy perks