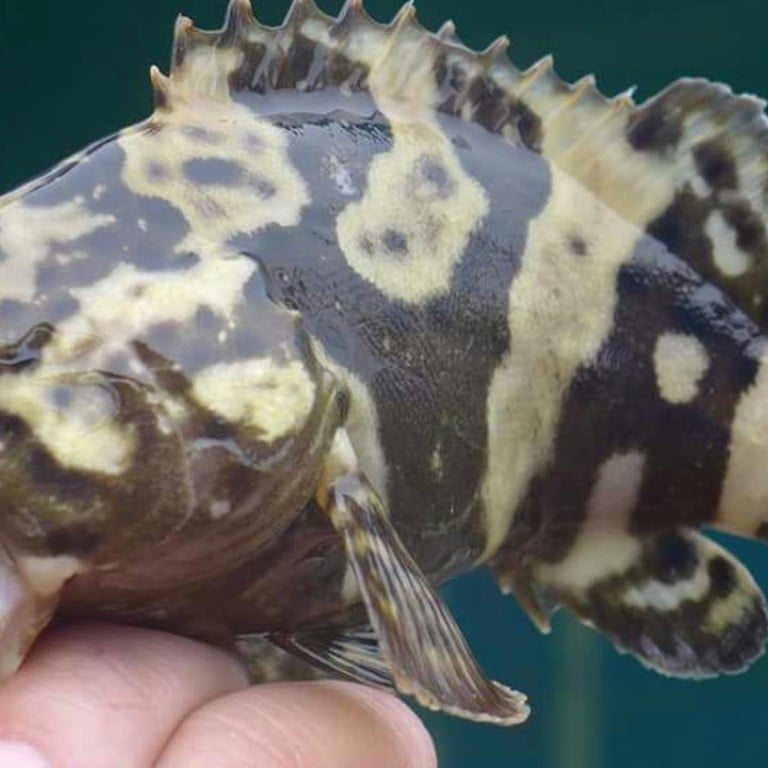 Fears of ecosystem imbalance raised over hybrid Sabah giant grouper in Hong Kong waters
Non-native fish species first bred in lab but now surviving in the wild could 'pollute local gene pool', experts say
A fast-growing carnivorous fish that was originally bred in a laboratory could be invading Hong Kong waters, environmentalists have warned amid reports of juveniles being caught off the city's coasts.
The Sabah giant grouper, a hybrid species of the tiger and giant grouper, was crossbred to reduce overfishing of wild groupers for food.  
But experts said if the fish was allowed to proliferate, it could "pollute the native gene pool" and throw the ecosystem off balance – similar to the disastrous lion fish invasion of the Bahamas in 2004.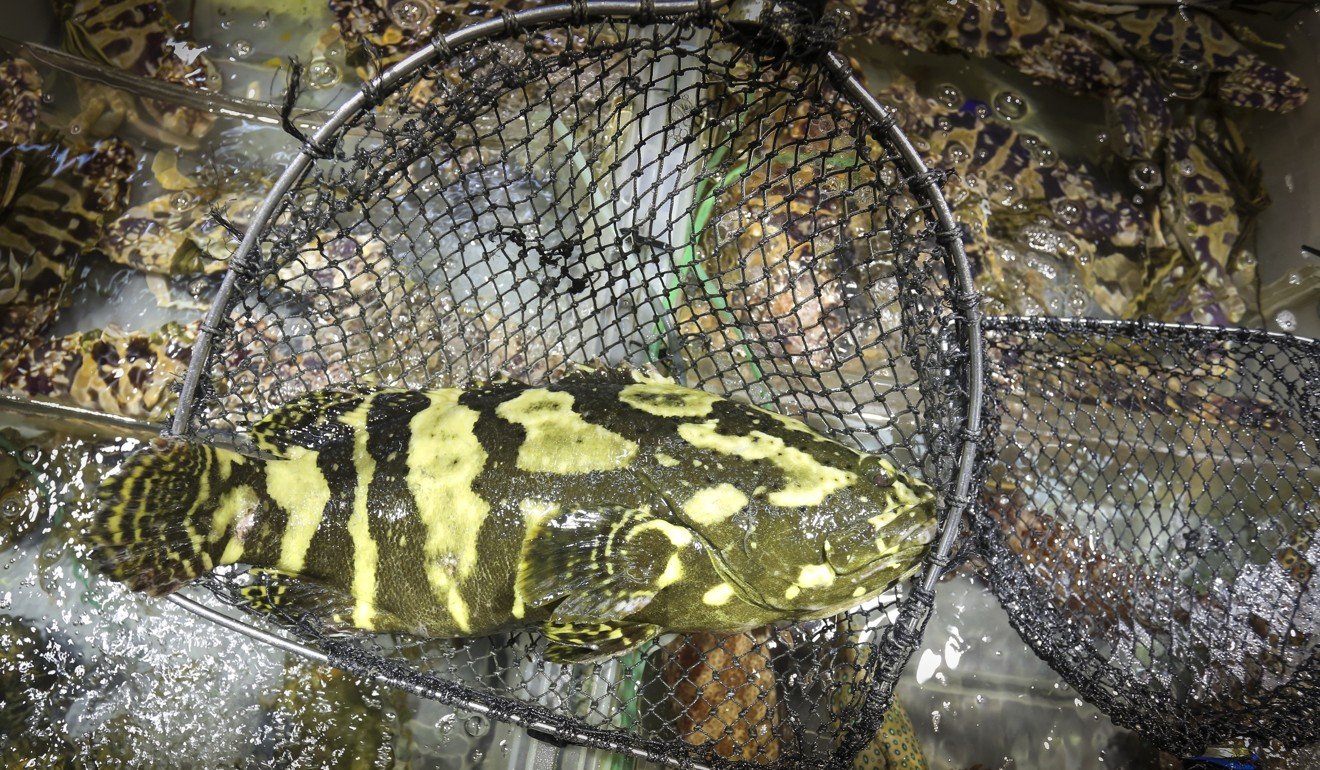 In 2016, scientists from the Universiti Malaysia Sabah (UMS) in Kota Kinabalu – where the first generation of the hybrid grouper species was bred in the mid-2000s – discovered that the fish could spawn in captivity.
"No one can say for sure whether the Sabah giant grouper has successfully invaded Hong Kong waters. But if allowed to lay down roots and breed, it could very well become an invasive species," said Dr Michelle Cheung Ma-shan, science manager at local research group Eco-education and Resources Centre. 
In theory, live specimens of the Sabah grouper can only be found in wet markets, restaurant aquariums or inside offshore sea pens at aquaculture sites around Hong Kong. 
While there have been cases of some groupers escaping from farms, the species is also a popular choice for religious groups to use in controversial "mercy releases". As a result, the grouper is often spotted by scuba divers and caught by recreational anglers.
"There's a high possibility that this could lead to pollution of the local gene pool. They are also a carnivorous fish that can compete with other native species for food or eat up a lot of smaller ones," Cheung said.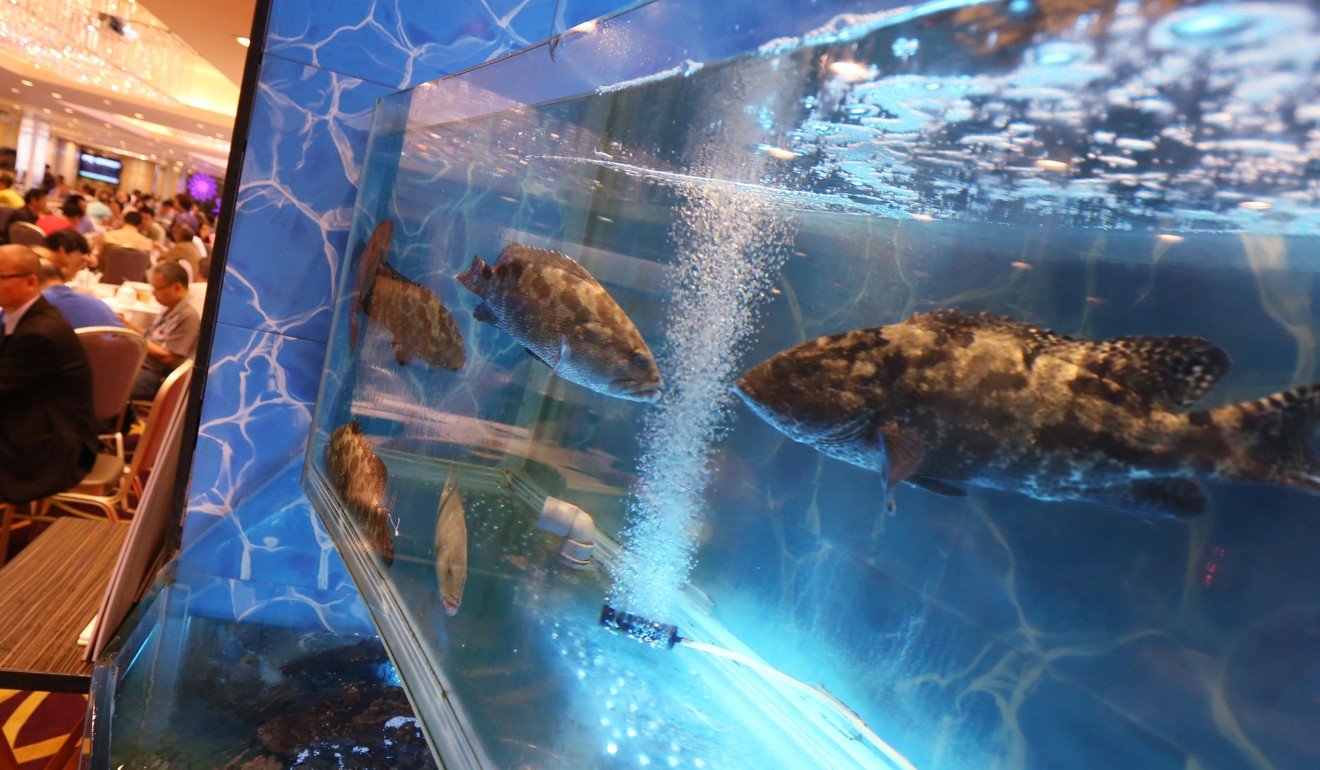 There have been multiple reports of recreational fishermen reeling in Sabah groupers, mostly adult specimens around Sai Kung. 
According to a study by the centre, 85 per cent of local wet markets in Hong Kong sell the fish and most are between 20cm (7.9 inches) and 40cm in length. About a third of stocks come from Malaysia, a fifth from Hong Kong, 10 per cent from the mainland and another third from "unknown" origins.
The most alarming discovery came in March last year when a juvenile Sabah grouper, less than 10cm long, was caught at a harbour in North Point. The nearest fish farm is off Lamma Island more than 12km away. This suggested that the species may be breeding in the wild. "This is really worrying," Cheung said. 
Dr Man Chi-sum, chief executive of environmental group Green Power, said: "The juvenile was found in North Point where there are no aquaculture sites at all.
"It could not have been released [by religious groups] as a specimen this small in size is not available in wet markets. If it escaped from a fish farm in Sai Kung and swam all the way to North Point, it would have defied a very high probability of death. That leaves only a few other possibilities."
Because of the species' quick growth rate and resilience, it has replaced the brown-marbled grouper as the most dominant species in Hong Kong aquaculture, as well as on restaurant plates, according to Cheng King-man, chairman of the Sai Kung Fishermen Association. 
The average fish fry mortality of the Sabah giant grouper is just 10 per cent compared to 40 per cent for the brown-marbled grouper. The Sabah giant grouper also takes just eight months to reach "plate size", where it is ideal to be served at restaurants. 
It is also half the price of non-hybrid groupers, at around HK$20 (US$2.56) to HK$50 per catty.
"The Sabah giant grouper accounts for about 40 to 50 per cent of the Hong Kong market [in farmed fish] now. Supply is high, it grows fast and it is cheap, while still sounding like a delicacy because it is a 'giant grouper'," Cheng said. 
Cheng who has also farmed the grouper in the past, said most specimens found in the sea are likely to be released, and not escapees. "It's not surprising at all if the Sabah giant grouper is already spawning locally."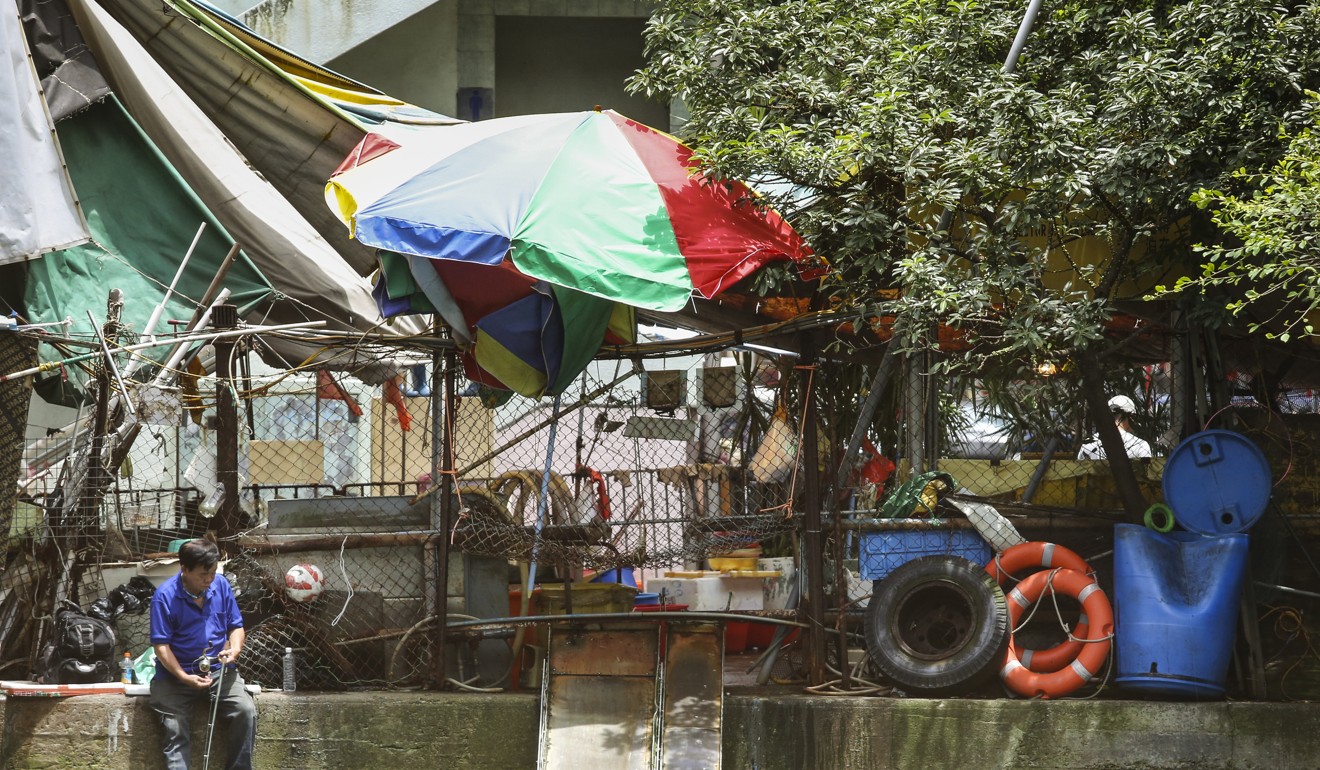 He said he was sceptical, however, about whether they could threaten the local ecosystem because they were a tropical species not accustomed to Hong Kong's relatively cold winters.
Ken Ching See-ho, director of the Eco-education and Resources Centre, said there was a possibility that Sabah giant groupers could crossbreed with other groupers in the wild and exacerbate the ecological impact. "Who knows what monsters will be created?" he said.
The group urged the government to impose stricter regulations on aquaculture and to do more to educate – as it would be difficult to outlaw – religious groups to only release native species and to do this in the right locations.
A spokesman for Hong Kong's Agriculture, Fisheries and Conservation Department said that while releases were not prohibited by specific legislation – other than animal cruelty laws – such acts were not encouraged because of potential disruptions to the ecosystem.
The department said it had formed a team to step up education and publicity on the matter.