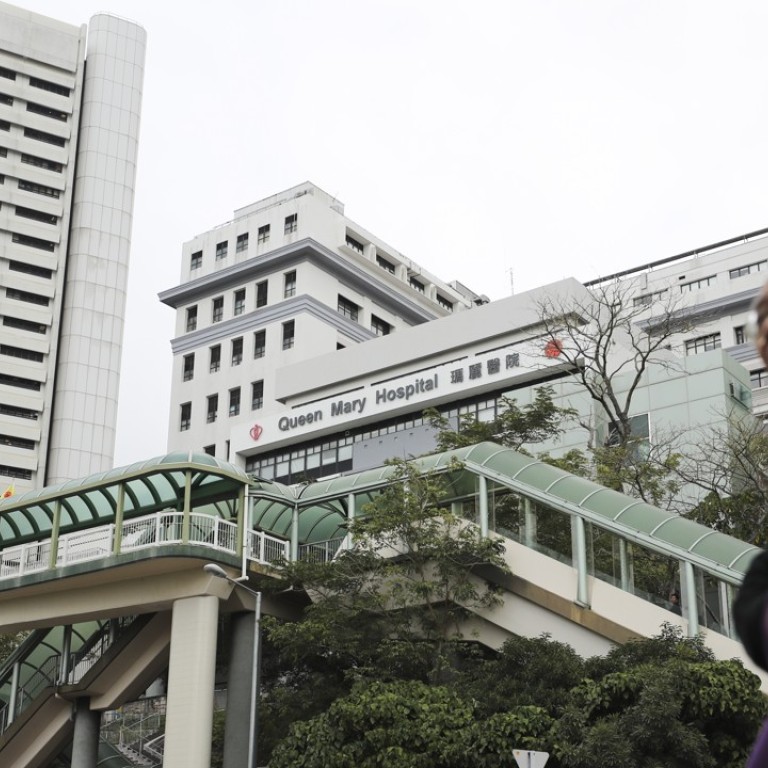 No contract renewal for Hong Kong doctor who left liver patient in middle of transplant
Decision reached by University of Hong Kong, meaning Queen Mary Hospital will not work with him after this year 
The University of Hong Kong has decided not to renew the contract of a surgeon who caused a storm last year by leaving a liver transplant patient with an opened abdomen on the operating table at its teaching hospital to attend to another patient at a private hospital.
Dr Kelvin Ng Kwok-chai would no longer be hired by the university, after his contract expires in a few months, dean of medicine Professor Gabriel Leung said on Wednesday.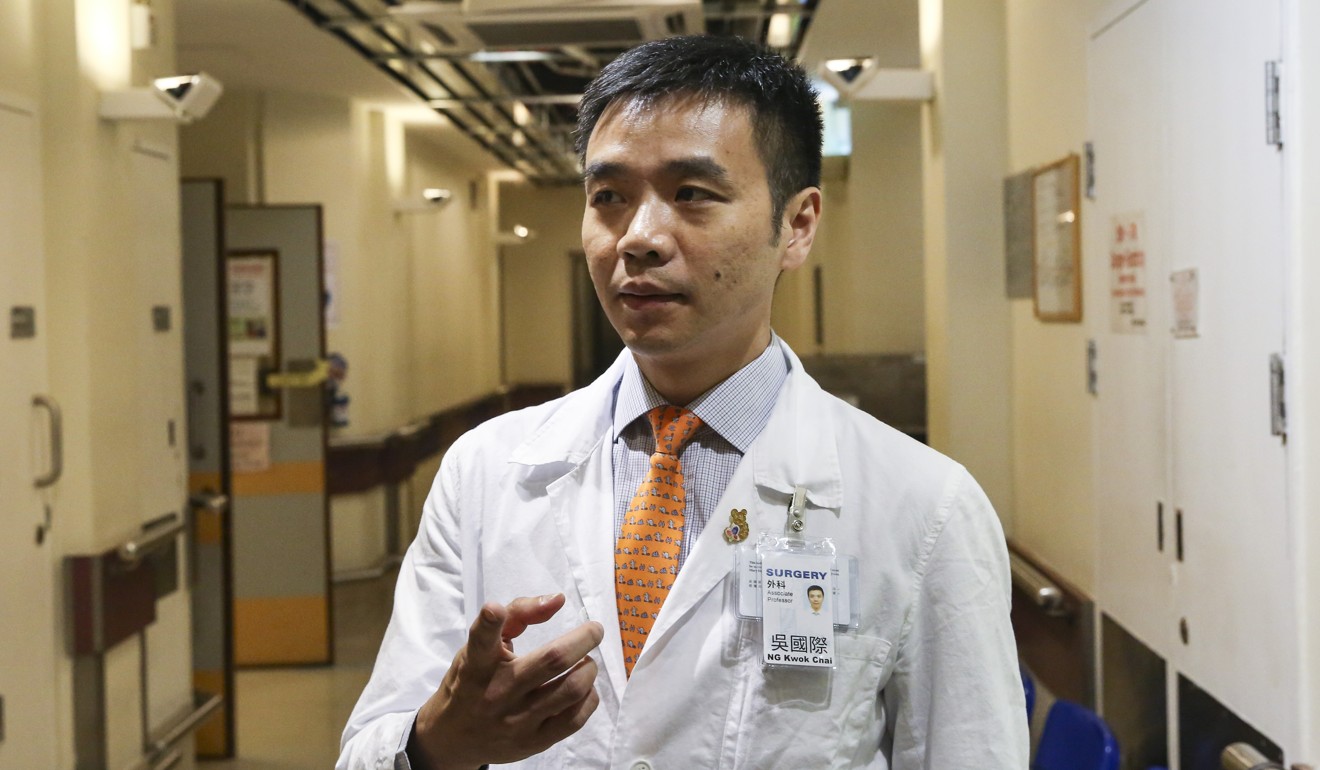 Leung noted the decision had been made by the faculty of medicine's human resource committee. 
Ng, who serves as an honorary consultant at Queen Mary Hospital in Pok Fu Lam, the university's teaching hospital, has 
a special part-time contract
because of a manpower shortage. Under the arrangement, Ng, who earned his MBBS at HKU in 1995, is able to treat other patients at private hospitals in the city.
On October 13 last year, Ng rushed to a private hospital to perform a scheduled procedure. The doctor had been in the middle of a liver transplant at Queen Mary and 
left his patient
in the operating theatre for three hours.
Leung said on Wednesday: "The human resource committee has unanimously decided after Dr Ng's contract has expired, he will no longer serve in the University of Hong Kong's medical faculty."
He thanked Ng for his "contributions in the university and Queen Mary Hospital in all these years".
Some of the important factors considered by the committee were the surgeon's "qualification, academic performance, development in their work area, as well as conduct," he added.
"The Hospital Authority has also done a thorough investigation report for this incident, collected evidence and reached a conclusion." 
Queen Mary Hospital said it had earlier released an investigation report on the incident. 
Ng was hired by HKU, which arranged him to work at Queen Mary Hospital, a spokesman said.
Professor Lo Chung-mau, director of Queen Mary Hospital's liver transplant centre, said it was a pity that Ng's contract could not be renewed. 
"It is a loss to the public medical sector," Lo said. "It is not easy to train a doctor to such a high standard. Dr Ng has some valuable qualities in that he is both capable and caring to patients." 
Tim Pang Hung-cheong, a patients' rights advocate from the Society for Community Organisation, said he found the university's decision "reasonable". 
"The decision responded to the public expectation on doctors," Pang said. "Although Ng went to handle another medical duty in the private sector, the case reflected that he didn't do well in managing his time between work at public and private [sectors]."
While Pang was worried that Ng's departure could affect the liver transplant service at Queen Mary, he said the hospital could consider transferring other surgeons within the institution or other public hospitals to help. 
"But I believe this cannot be done easily within a short period of time, as we have an overall shortage of doctors in Hong Kong," Pang said.
He suggested Lo, who is also the head of the HKU-Shenzhen Hospital, could consider spending more time on the city's transplant team to ease the manpower problem. 
But in the long run, Pang said, more trained doctors or qualified overseas medics could be introduced. 
According to the Hospital Authority, 87 people were waiting for liver transplants as of the end of last year. 
This article appeared in the South China Morning Post print edition as: No new contract for doctor who left in middle of surgery