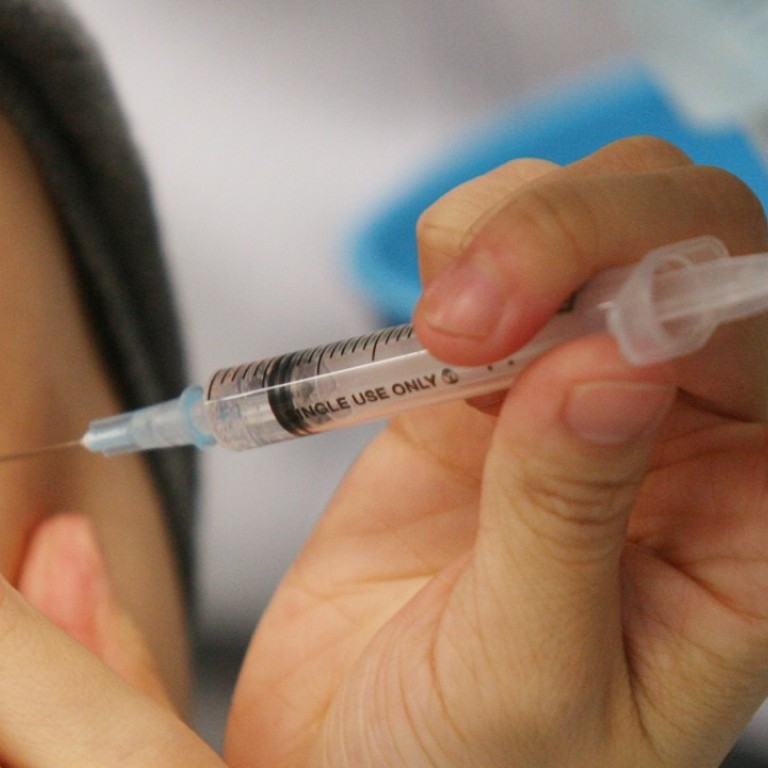 Shortage of flu shots forces Hong Kong officials to order vaccine meant for southern hemisphere
Health chief Sophia Chan says contract signed with drug firms to buy 20,000 shots with shipment to arrive next month
A vaccine shortage has driven Hong Kong health officials to bulk buy flu shots intended for the southern hemisphere for the first time, but a medical expert said the move may be of little use.
Secretary for Food and Health Sophia Chan Siu-chee said on Thursday that the Centre for Health Protection had signed a contract with pharmaceutical companies to buy 20,000 vaccines, which would arrive in mid-April.
"The centre's expert committee thinks we can also use the southern hemisphere vaccine," Chan said.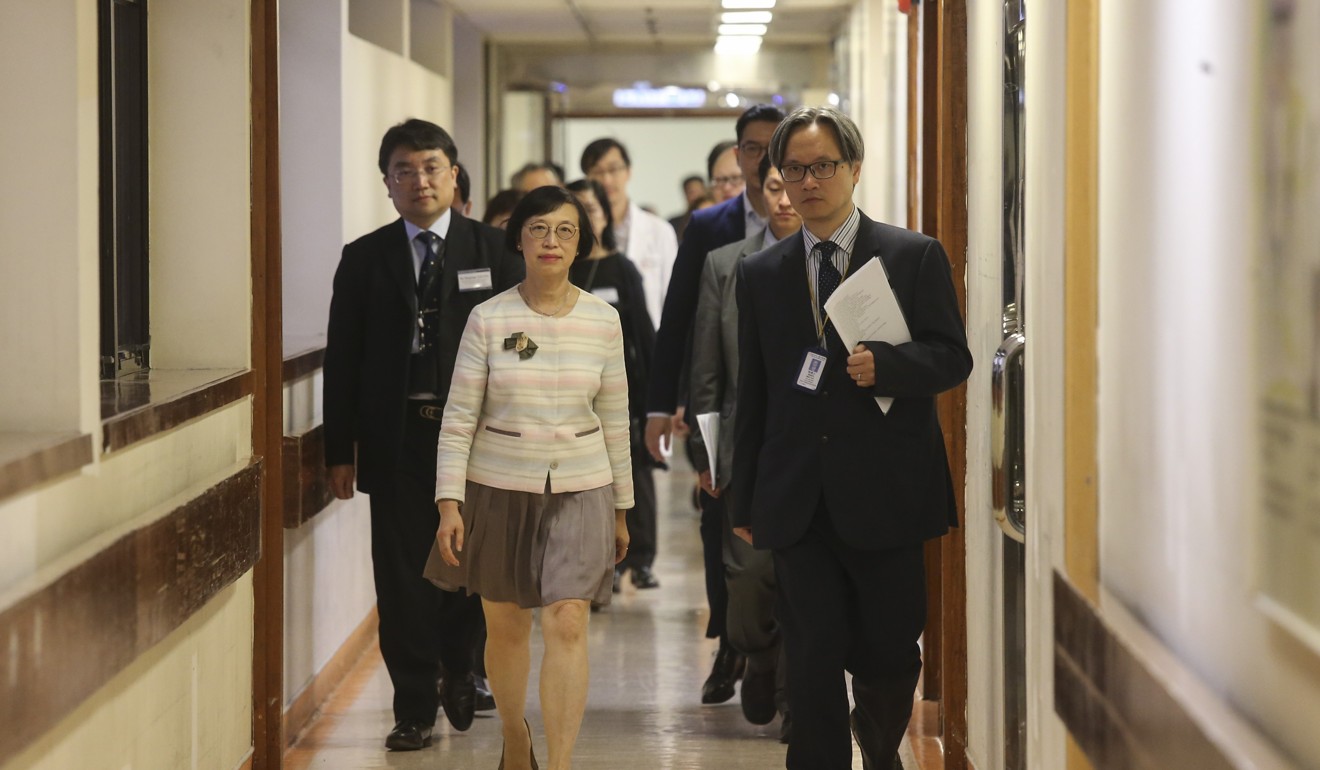 She said most of the shipment would be reserved for the government vaccination programme, but that pharmaceutical companies also would supply some vaccines to the private sector.
An earlier order of northern hemisphere vaccines would also arrive in the middle of this month.
"Normally the flu surge ends in March, but sometimes it ends in April or May, so it is hard to estimate accurately when it will stop," Chan said, while urging those at risk, including the elderly, children and chronic disease patients, to get vaccinated.
The centre said the latest surveillance data for the week ending March 3 – or week nine of the winter flu peak season – showed influenza activity "has started to decrease but is still at a high level".
According to Sanofi-aventis Hong Kong, it is the first time that the city will import southern hemisphere quadrivalent flu vaccines – which protect against four types of flu virus. In the past, a limited number of trivalent vaccines were ordered.
Hong Kong has consistently followed the World Health Organisation's recommendation on vaccines for the northern hemisphere for this flu season. Vaccines for both hemispheres contain three of the same strains. But the southern hemisphere jab includes the Singapore H3N2-like strain rather than the Hong Kong H3N2-like strain found in the northern hemisphere version.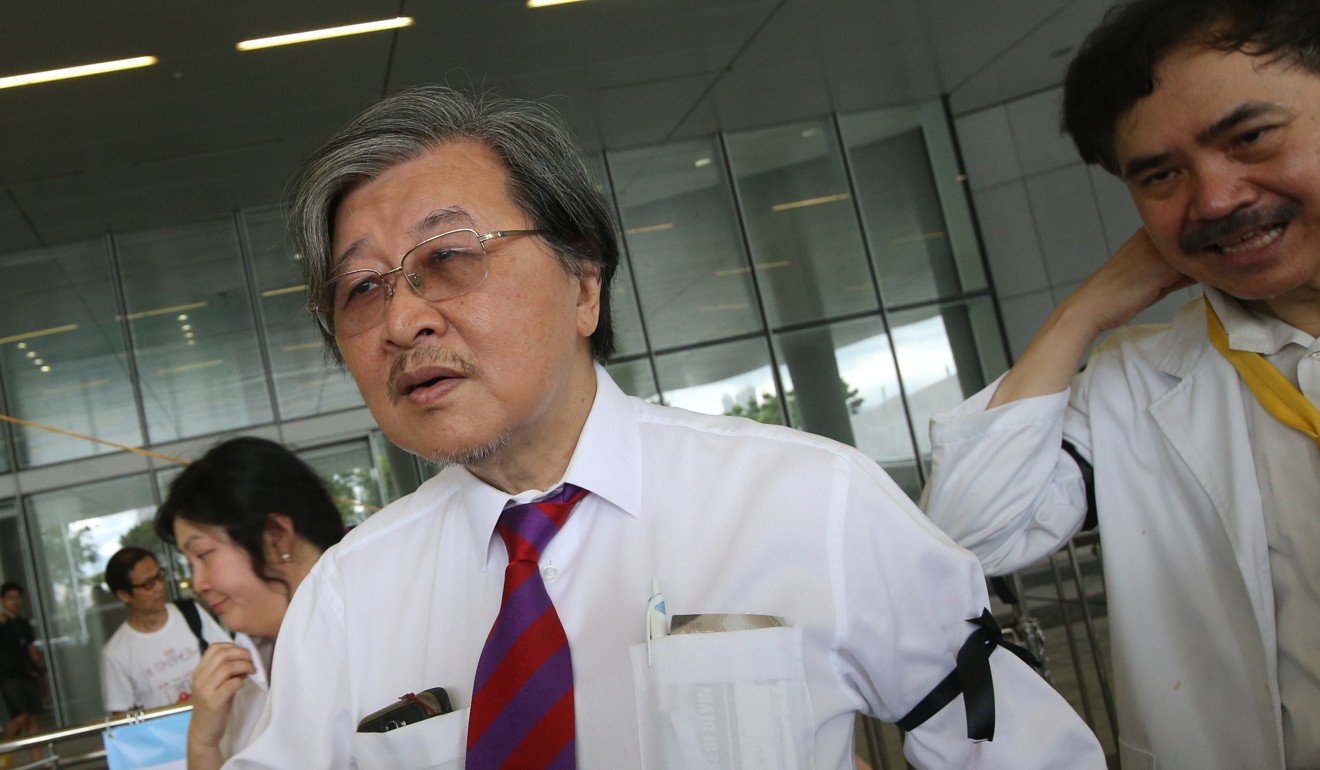 Medical Association president Gabriel Choi Kin said the April shipment may go to waste.
"Probably no one will go for the vaccine, by April it may no longer be high season," he said.
Last month the association said that many private practitioners had run out of vaccines. Choi said on Thursday that he had not been able to restock. "But I won't press the [Department of Health]," he said, adding that he had been referring patients to the public sector for shots.
Choi said the government should use its status as a "big buyer" and negotiate better with drug firms.
For instance, he said the government could return excess stock, which the firms could resell to the private sector.
Sanofi said batch of 20,000 northern hemisphere vaccines would arrive in Hong Kong in the middle of the month and would be provided to the private sector.
From early January until Wednesday, 313 adults in Hong Kong had died from influenza, including two children. Hospital ward occupancy rates averaged 118 per cent on Tuesday while 5,766 people attended public hospitals accident and emergency rooms.
This article appeared in the South China Morning Post print edition as: Flu-shot shortage forces vaccine switch