Energy
Get more with myNEWS
A personalised news feed of stories that matter to you
Learn more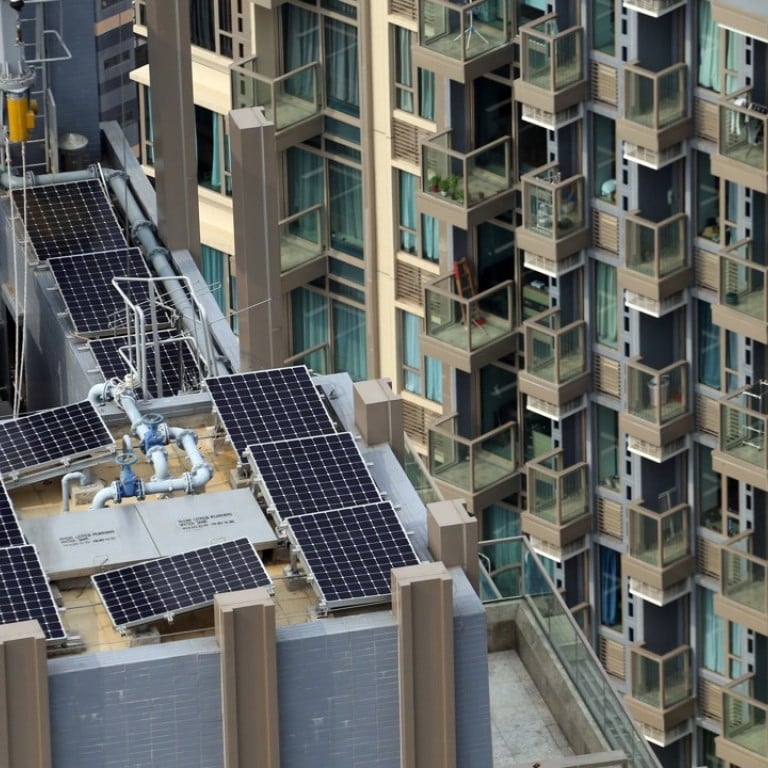 Generate income by generating power – Hong Kong homes close to selling solar power under new 'feed-in tariff' scheme
Lawmakers welcome move but urge Environment Bureau and power companies to provide more details of how to cut red tape
Hongkongers can apply to sell renewable energy into the grid as early as next week, officials from the larger of the city's two power companies said on Monday as they presented details of a new "feed-in tariff" scheme to lawmakers.
CLP Power and HK Electric – which supplies Hong Kong Island and Lamma – will roll out the schemes as part of their newly amended regulatory framework with the government in October and next January respectively. 
CLP, which has more than 300 renewable energy-generating customers already connected to its grid, said it had received at least 100 queries since the scheme's announcement last week. HK Electric, which has 80 customers connected to its grid, said it had received 18 queries and would announce more details on its scheme at a later date.
CLP will start taking applications next Friday and HK Electric in September.
Lawmakers welcomed the move but urged the Environment Bureau and two power companies to provide more details of how they would remove red tape, while urging officials to issue clear installation and safety guidelines.
"We do not want to repeat the experience of green roofs before when proper guidelines were only issued after something happens," said surveying sector lawmaker Tony Tse Wai-chuen, referring to a 2016 controversy over whether such green features amounted to building works, following the 
collapse of a roof at City University
.
Under the new scheme, households and businesses that install renewable energy facilities, such as rooftop solar panels or wind systems, would be able to sell the clean electricity to the city's power grid at higher than market rates of HK$3 (US$0.38) to HK$5 per unit of electricity, depending on capacity.
Environment Secretary Wong Kam-sing said the rates, compared globally, were "extremely appealing".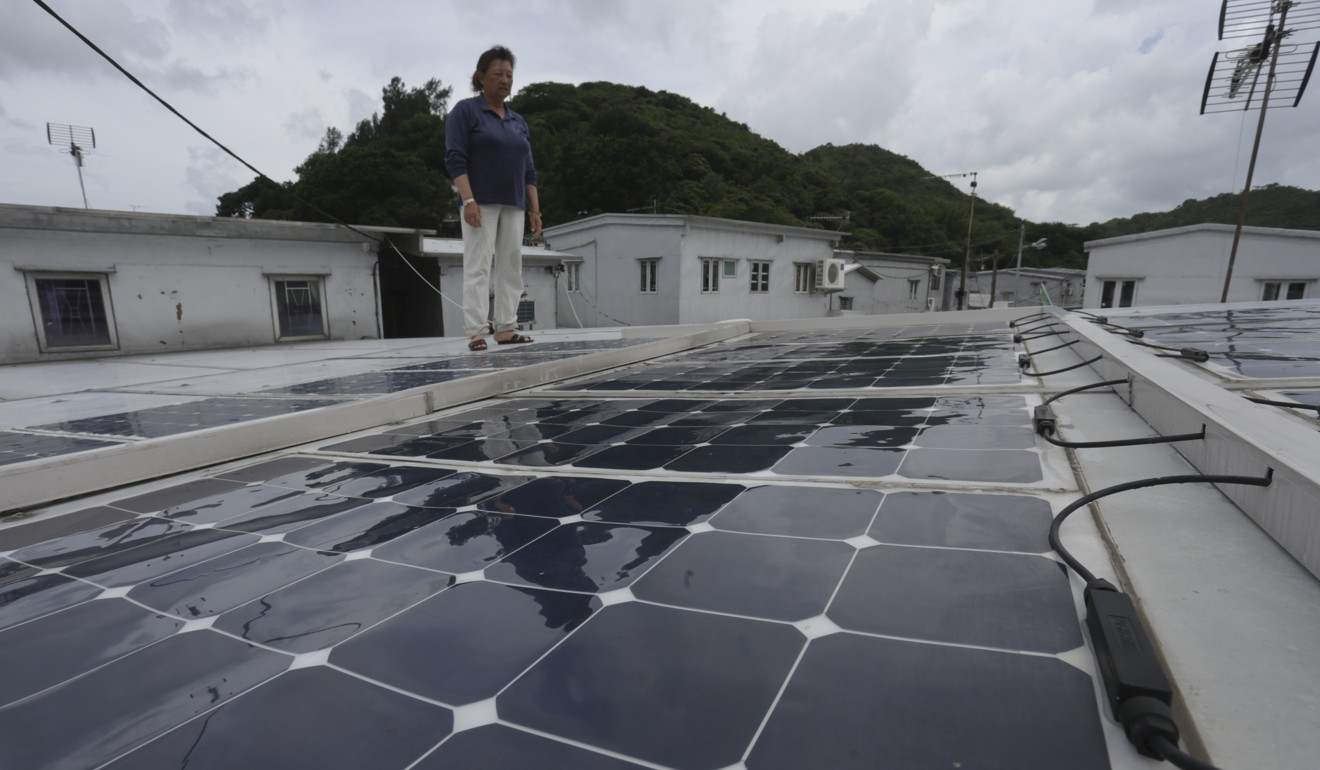 The idea is to shorten the payback period of the investment to about 10 years to incentivise private investment in renewable energy, increasing the share of clean energy in the city's power generation.
Costs to consumers' power bills will be offset by the sale of "renewable energy certificates" to businesses and possibly individuals, who would pay for the certificates to lower their own carbon emissions or to meet corporate social responsibility commitments. 
The price of these certificates has yet to be determined.  
A CLP spokesman said its "initial thinking" was for one certificate to be equivalent to buying 100 units of renewable energy.
However, accountancy sector lawmaker Kenneth Leung mused why household producers were required to apply for a business registration and file a profits tax return for selling clean energy.
"It's complex enough for them to get connected to the grid but now they have to pay to register as a business and pay tax on profits. It will be too cumbersome for Hong Kong residents," he said at the Legislative Council environmental affairs panel meeting on Monday. 
Kenneth Lau Yip-keung, who represents the Heung Yee Kuk rural body, urged the bureau to work with the land and buildings departments to harmonise regulations on rooftop structures, which cannot be higher than 1.5 metres on village houses.
Apart from incentives to spur renewable energy, both companies will change the way they pass on fuel charges to customers. Under the new framework, fuel cost adjustment will be calculated based on the average actual fuel prices over three preceding months and then applied the following month.
Both power companies have long been criticised for amassing too much in fuel charge surpluses, failing to reflect falling energy prices. Currently, their fuel charges are set just once a year during an annual review.