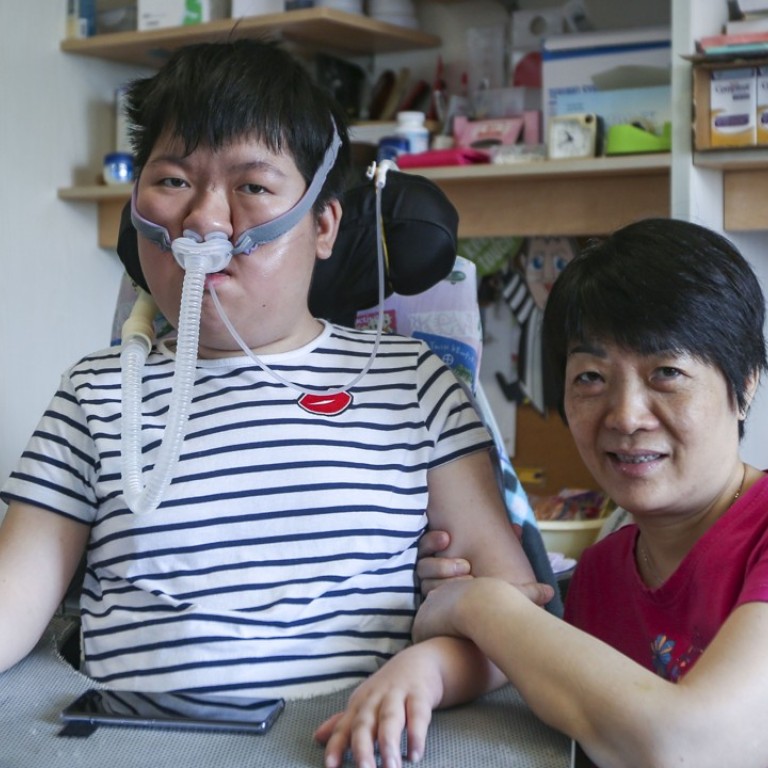 Wheelchair-using HKU student Josy Chow fights rare disease, pushes for drug and chases dream of being an author in English
Spirit of Hong Kong Award nominee wants city to introduce a medication that can treat those like her afflicted with spinal muscular atrophy
Using a wheelchair and having only minimal use of her hands, Josy Chow Pui-shan still eagerly embraces her dream and has kept moving towards it against all odds.
"I want to be an author and write in English. I want to spread positive energy to everyone, especially those who languish in the darkness," the 24-year-old Hongkonger said.
"I want to tell them: perseverance produces hope."
Chow has spinal muscular atrophy (SMA), a genetic disorder that gradually destroys physical abilities such as walking and breathing. Almost completely paralysed, the English and linguistics student at the University of Hong Kong can only type with her right thumb and index finger.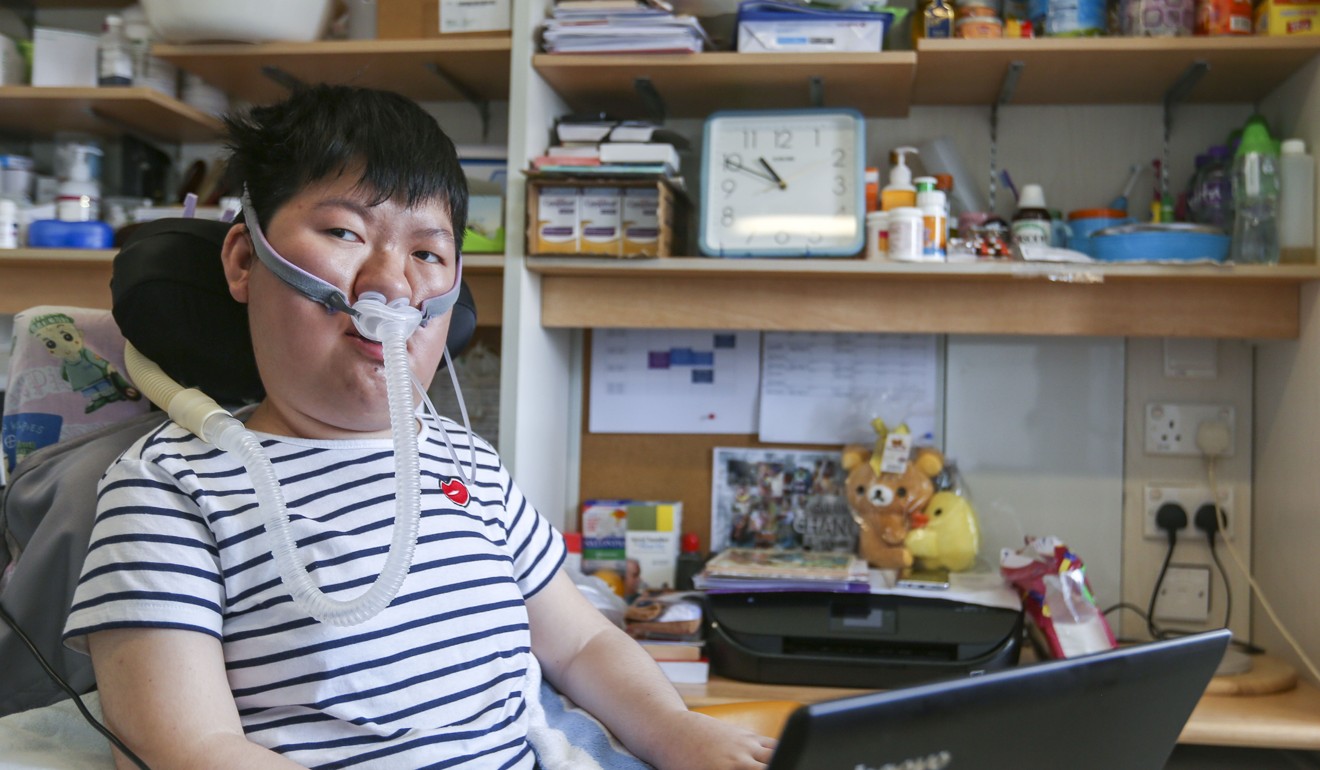 And her health condition has been getting worse.
"I don't feel any pain, but I feel limp and easily exhausted," she said.
"I can only do my homework very slowly. It takes me three to four weeks to write a 2,000-word essay."
For a recent examination, she had to recite her answers to an HKU staff member who typed them out for her.
But Chow remained hopeful that a new drug coming to Hong Kong would help improve her health condition and others afflicted with the rare disease.
About two months ago, the city's leader
visited Chow
, telling her that local patients would be given the drug via an "expanded access programme".
Lam commended Chow for her strong determination and thanked the student for her long-time efforts in helping other SMA patients.
Chow has been nominated by HKU for the
Post
's
Spirit of Hong Kong
Awards this year in the Overcoming Personal Challenge category. The award honours people who have embarked on inspirational journeys to achieve their dreams.
The young woman said she had gained considerable support from many people, including HKU officials who have accommodated her special study needs.
She thanked Lam and her ministers as well as the Hospital Authority for giving her hope by helping to introduce the drug into the city.
Chow is also deeply grateful to her mother, who declined to be identified by name.
"My mother is everything. She is my doctor, my nurse, my therapist and my servant," Chow said with a smile as her "carer" sat beside her.
In a poem, Chow wrote that her mother had brought her happiness and that their hearts were "connected with a wire, which is love, never apart".