Focus
Get more with myNEWS
A personalised news feed of stories that matter to you
Learn more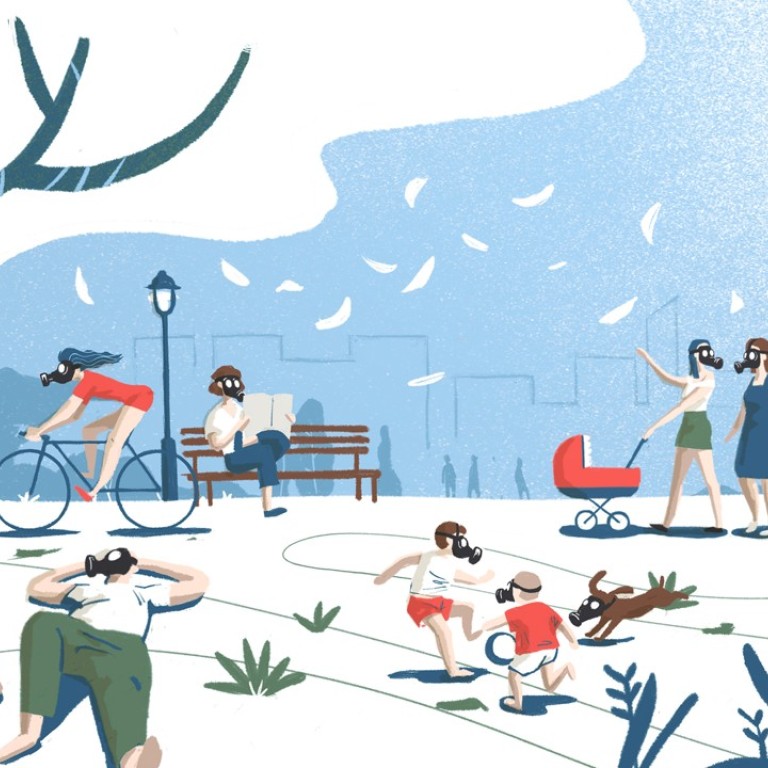 Ground-level ozone: the invisible, deadly pollutant undermining Hong Kong's quest for clean air
The city's air quality is getting better, but a hidden, lesser-known concoction is lurking that has scientists and policymakers scratching their heads
On the surface, efforts to improve air quality in Hong Kong have paid off, and the government's Environmental Protection Department earlier this year furnished the figures to prove it.
Between 2013 and last year, average concentrations in the air of major pollutants such as tiny particulates of nitrogen dioxide and sulphur dioxide plummeted by between 28 and 36 per cent.
Yet the city is still choking, and one cause is an invisible, lesser-known pollutant lurking in the lower atmosphere, vexing policymakers and scientists who seek a solution: ground-level ozone.
This variety of ozone differs from the high-level toxic gas in the upper atmosphere that shields the Earth from the sun's powerful rays.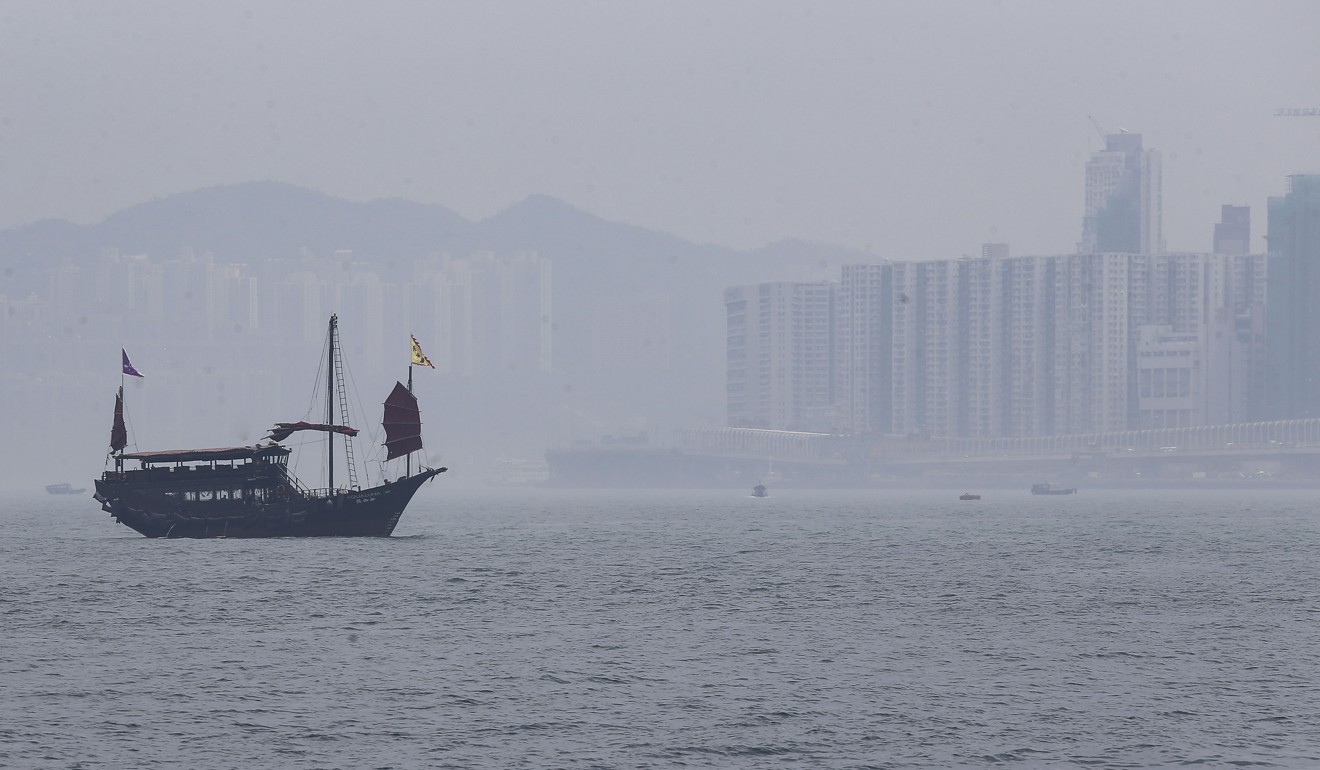 While initiatives to control other major pollutants have yielded results, local ozone pollution has surged 20 per cent since 2013, hitting a two-decade high.
From an annual average concentration of 25 micrograms per cubic metre of air in 1997, the figure had by this June climbed to 45mcg, according to the NGO Clean Air Network.
"Ozone is a huge problem," said Dr Alexis Lau Kai-hon, a veteran atmospheric scientist at the Hong Kong University of Science and Technology. "But our understanding of the components that comprise it, and how to control them, is just not adequate."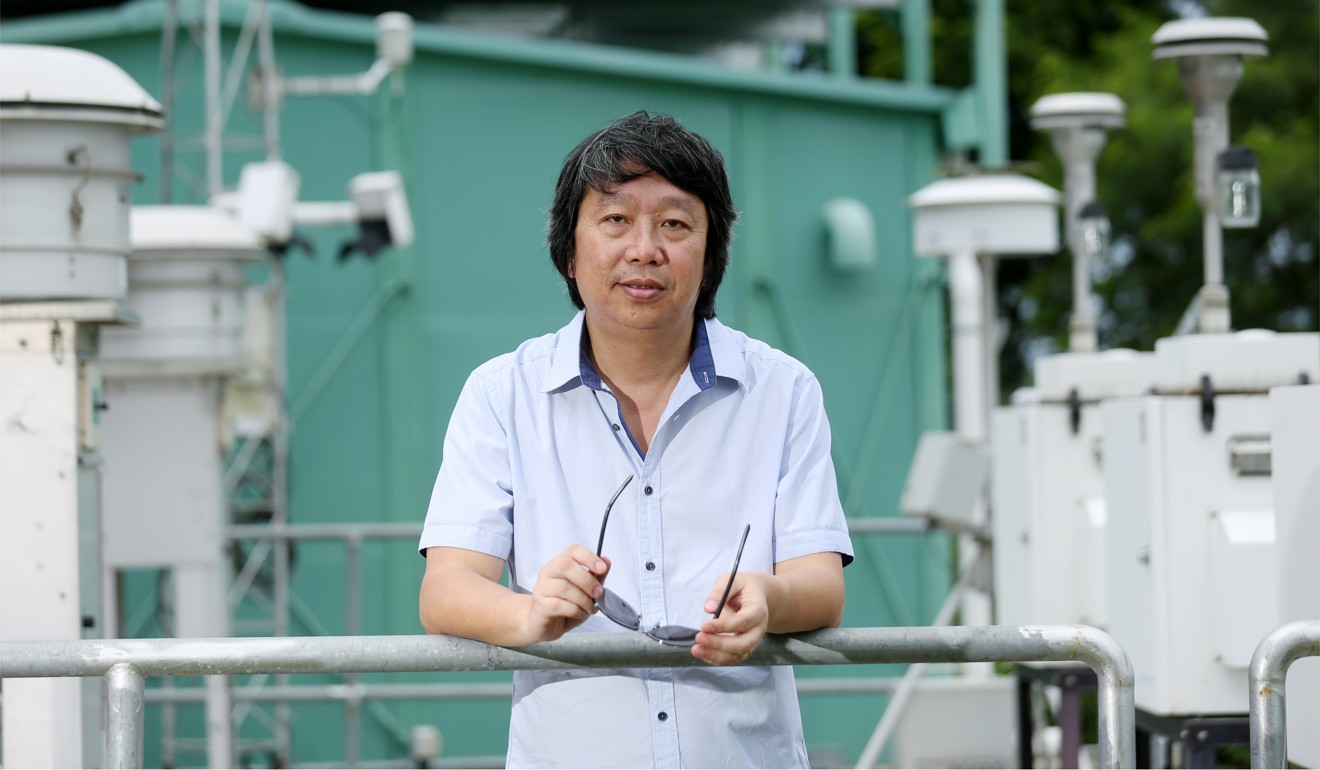 Research outfits are training people and marshalling resources to address the challenge. But studying ozone is no easy task. Unlike particulates, it is not a "primary pollutant" emitted from sources such as exhaust pipes or chimneys. Ozone is instead formed by a chemical mix of pollutants from multiple sources across a region. To make things worse, the concoction accelerates under sunlight.
The pollutant takes several hours to form and rise to its peak level, and its precursors can be transported to other areas downwind of their sources.
Two major culprits are nitrogen oxides (NOx) – belched from vehicles, power plants and industrial activities – and volatile organic compounds (VOCs), which are emitted from most of the same sources, as well as others.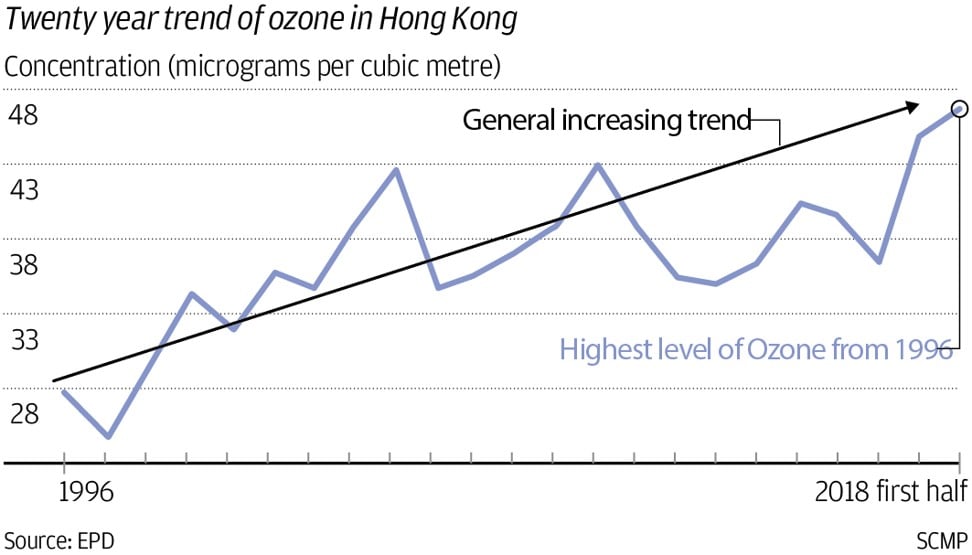 VOCs are found in solvents such as paints, printing inks, adhesives, sealants, and various consumer products, including cosmetics and hairsprays. Trees and plants account for about 30 per cent of VOCs in the atmosphere.
Previous control measures for sulphur dioxide, NOx and particulate matter have not helped reduce ozone concentrations, according to Wang Tao, chair professor of atmospheric environment at the Hong Kong Polytechnic University.
"VOC control is also needed, but progress has been slow in the Pearl River Delta," Wang said.
NOx and VOC emission controls needed to be carried out over the entire region and not just in one city such as Hong Kong, he said.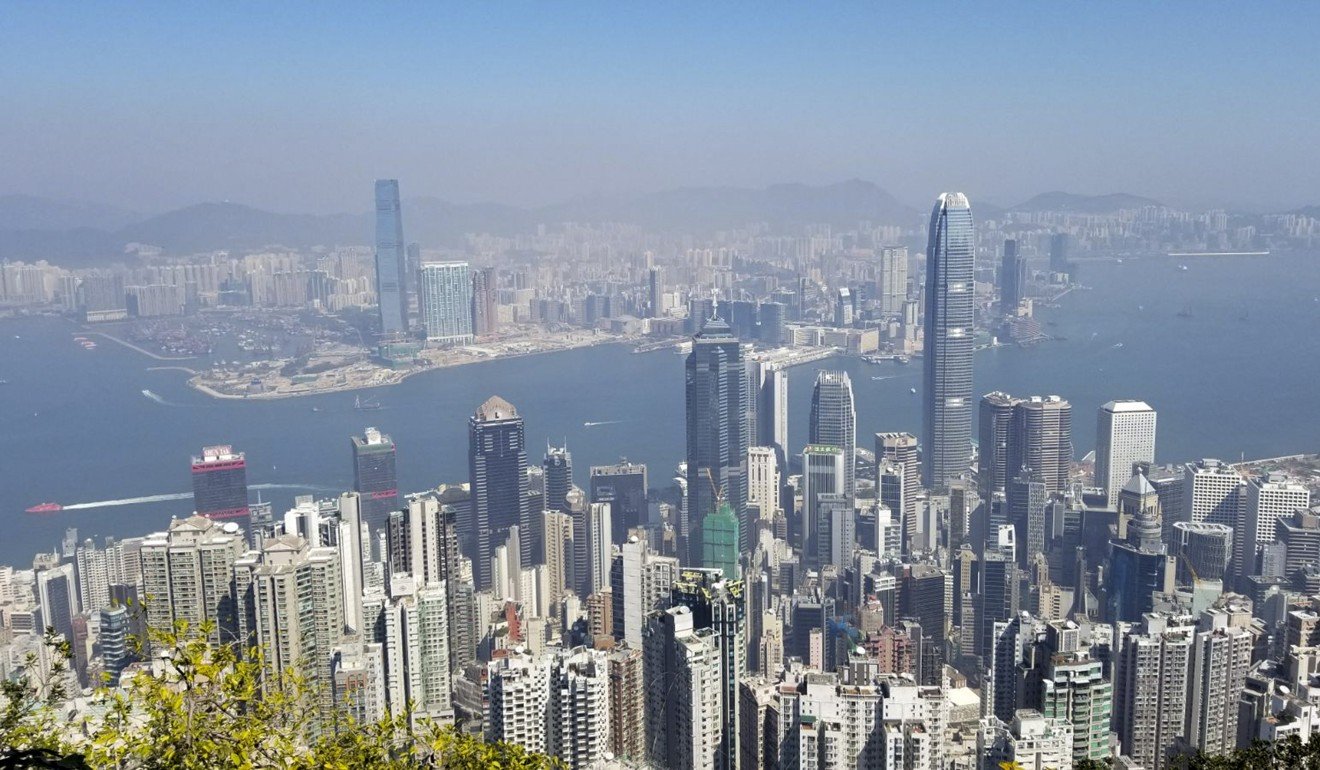 While residents cannot see ozone, they can certainly feel it. The pollutant irritates the eyes, nose and throat, and can worsen existing heart and respiratory conditions such as asthma.
"It's a problem that definitely needs to be addressed," said Professor Wong Tsz-wai, an environmental epidemiologist at the Chinese University of Hong Kong's public health school. "While the health impact is not as high as that of particulate matter, it has a major short-term impact."
Studies have linked prolonged exposure to ozone with damaged lung tissue, particularly among the elderly and children. Pulmonary functions are reduced and airways sensitised to other irritants and allergens.
No solid evidence exists to show that ozone can significantly affect cardiovascular systems or cause cancer. But Wong pointed out that it is a highly reactive gas that cannot be filtered merely by wearing a face mask.
"The only thing you can really do to avoid ozone is stay indoors," Wong said. "Once ozone enters a space it will react with other things like furniture."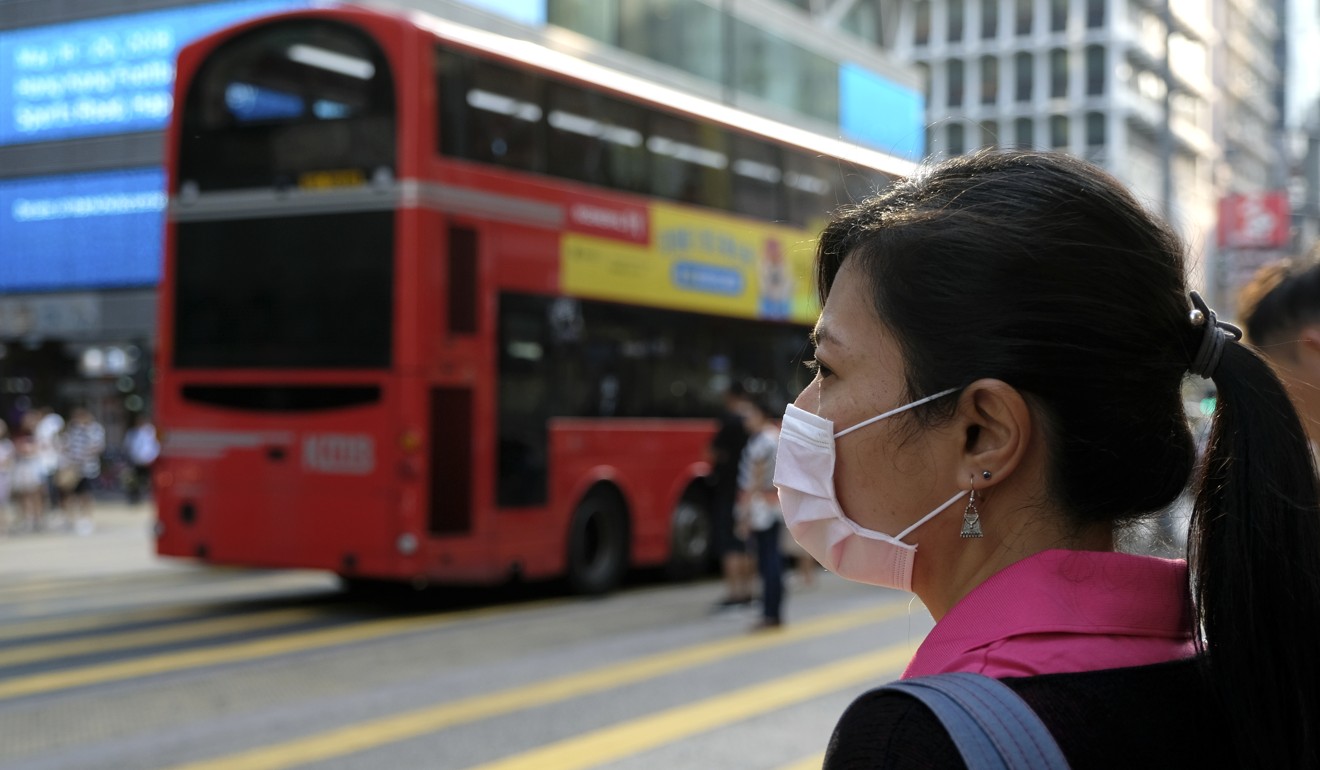 A global study published last year by the University of York's Stockholm Environment Institute linked long-term exposure to ozone pollution with 1 million premature deaths per year due to respiratory diseases – more than twice that of previous estimates. Asia accounted for the lion's share of the deaths.
According to 2015 calculations by Hong Kong environmental group Green Power, the city's public health care costs would soar by between HK$988 million (US$125.8 million) and HK$6.5 billion per year in the rest of the century – just from increasing ozone.
These figures were based on projections of rising temperatures and a 1998 government report assessing the economic costs associated with air pollution-related illnesses and deaths.
Regionally, the situation is no better. The latest results released in June from the joint Regional Air Quality Monitoring Network run by the governments of Hong Kong,
Macau
and Guangdong province showed average annual ozone concentrations increased by 16 per cent year on year to hit a six-year high last year.
Readings at all 23 monitoring stations exceeded national limits at some point in time. That bar is set at an average of 160mcg over an eight-hour period.
The World Health Organisation's eight-hour recommended safe level guideline is 100mcg.
"There are many sources of VOC, but as to which source is the most impactful to air pollution, we just don't know," Lau said.
And not all these compounds are identical in their potency.
"Some VOCs are more reactive than others," Lau said. "The rate at which they can produce ozone is different."
Carbon and methane are examples of potent greenhouse gases and are considered saturated VOCs, with a stronger ability to create ozone.
"From a scientific perspective the first step is to make this all clear," Lau said. "Once we do that, we can use modelling to gauge how much impact we can generate by reducing a type of VOC."
But because ozone is so reactive, it can often mix with other pollutants in the air to become neutralised.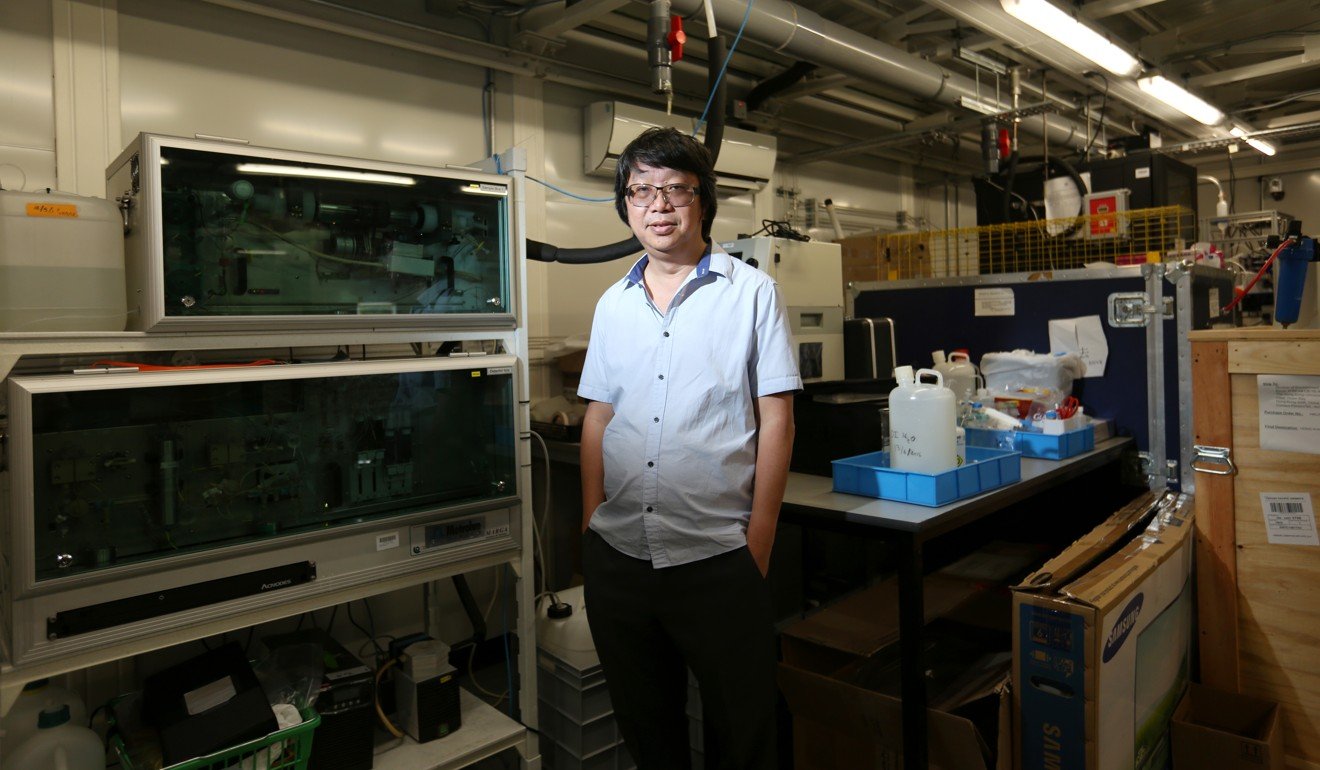 Ironically, this means that when other pollutant levels are low, ozone could actually stay in the air longer.
The Intergovernmental Panel on Climate Change (IPCC) is starting to highlight the importance of "short-lived climate forces" such as ground-level ozone.
"A decade ago, IPCC reports were barely mentioning any of these things," Chinese University professor Amos Tai Pui-kuen said.
"The newest IPCC report is not out yet, but from what I know from some of the lead authors, there will be a separate chapter on short-lived climate forces."
Ozone is one of the most important contributors to the greenhouse effect, Tai added. It trails only water vapour, carbon dioxide, methane and nitrous oxide.
"It is absolutely related to global warming."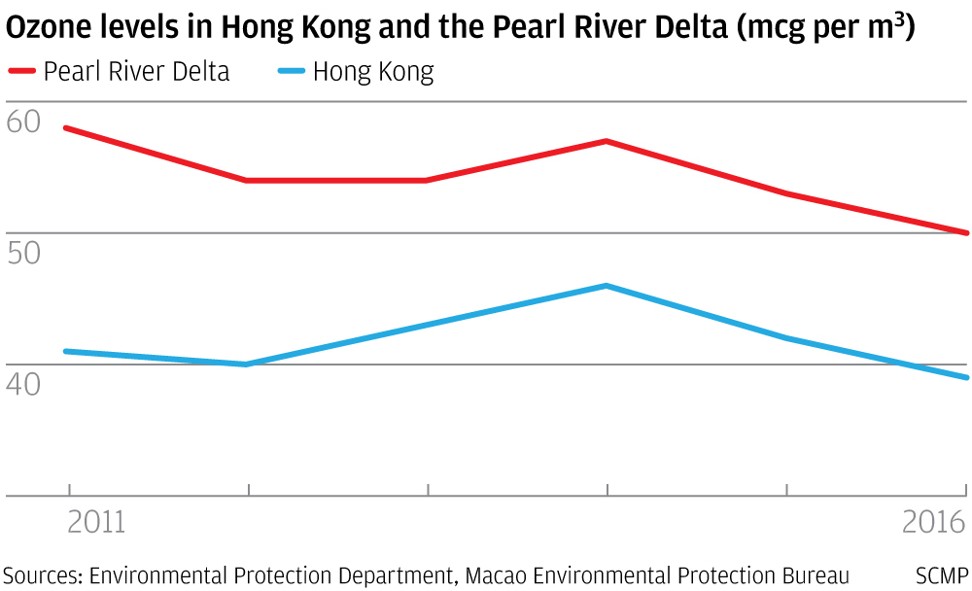 Hotter climates give longer lifespans to nitrogen oxides in the air. Warmer temperatures also foster more VOC production from natural sources such as plants and trees. This heightened greenhouse effect due to more ozone in the air damages vegetation, reducing green cover in cities and thus creating even more warming.
"It is a self-strengthening, vicious cycle," Tai said. "Because of ozone, cities are already warmer by two to three degrees Celsius in some of the more extreme cases."
Tai believed that instead of setting unrealistic goals for reducing carbon emissions, governments should be focusing their resources on reducing NOx and VOCs.
"Reducing ozone … may actually, in a sense, help control global warming," he said.
Dr Cheng Luk-ki, who heads scientific research at Green Power, concurs. A recent analysis he conducted of ozone concentrations and daily maximum temperatures in Tung Chung from 1999 to 2015 indicated close correlations between the two.
Ozone was found to climb by an average of 15.3mcg for every one degree rise in air temperature.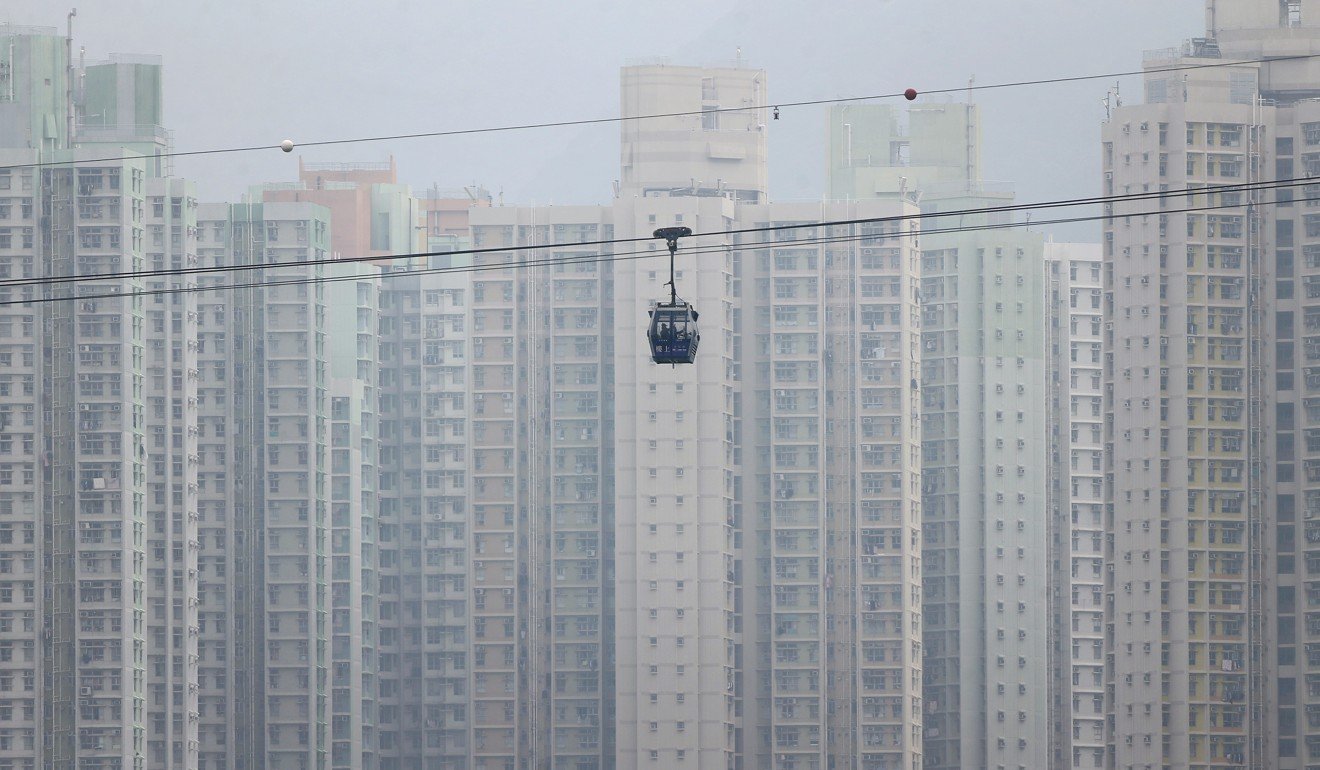 Amid these developments, Hong Kong has not been idle. To cut NOx emissions, the government has stipulated that more natural gas be used in power generation. Officials have also tightened vehicle emissions. On the VOC side, content limits for printing machine cleaning agents have been lowered.
A review of the city's Air Quality Objectives is expected to be completed this year and a further tightening of VOC limits in other sources could be introduced soon.
Cheng believes Hong Kong should do more to keep itself from generating additional heat. A phenomenon known as the "heat island effect" arises when an urban area is significantly warmer than its surrounding rural areas.
"More greening would help, as would incorporating more blue-green infrastructure that ties together water management and green features," he said.
Conditions are expected to improve as China this year unveils new guidelines to tackle ozone amid worsening levels across the country.
The central government's State Council recently approved a three-year action plan focused on ozone prevention and control, which will include stricter rules on VOC emissions.
But overall, the effectiveness of controlling ozone formation has been negligible. Experts agree that deeper cooperation is needed on both sides of the border to identify and tackle its precursor sources.
"More research is needed to understand the key factors for increasing ozone," Wang of PolyU said.
The Environmental Protection Department said Guangdong and Hong Kong officials were striving to reduce NOx and VOC emissions and strengthen collaboration on monitoring and related scientific research.
"The two governments will jointly set up a science team to discuss cooperation on post-2020 emissions reductions," a spokesman said.
Until that and other similar steps are taken, Hong Kong, for now, will keep waiting with bated breath for a dose of healthy air.
This is the second of a three-part series on how transboundary pollution affects Hong Kong's air quality. Tomorrow: breakthrough in air quality forecast