Exclusive

|
Air pollution levels in your street revealed with new Hong Kong app PRAISE-HK
New system can call on data down to individual street levels and advise users through real-time colour-mapping on areas to avoid
On a hot afternoon on July 10 this year, as
Super Typhoon Maria
swirls 1,185km off the city's coast, Dr Alexis Lau Kai-hon from the Hong Kong University of Science and Technology examines a melange of colours on an iPad map.
As red, orange and yellow blobs move across the screen of his device, he says: "The pollution tomorrow afternoon will be quite bad. Ozone will be high and most of it will be coming from mainland China this time."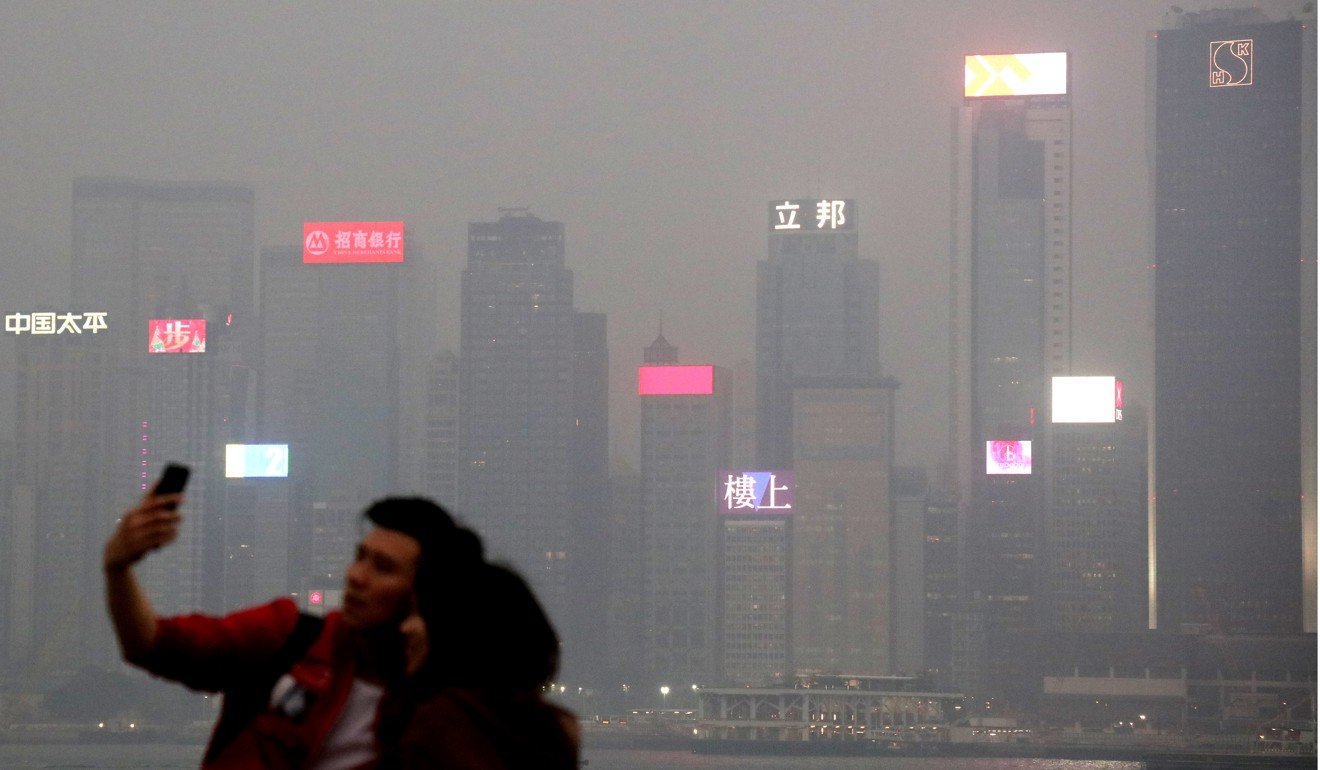 His forecast proves correct. The following day, from 3pm, high to very-high health risk readings across the city are recorded on the government's air quality health index (AQHI).
The most affected districts are in the northern or westernmost reaches, such as Yuen Long, Tuen Mun and Tung Chung. The pollution is attributed to the subsiding air that typhoons bring, which creates hot, windless conditions that make it difficult for pollutants to disperse.
Lau's more detailed predictions, however, were a result of the Atmospheric Dispersion Modelling System (ADMS), which he helped develop. It is able to provide powerful and accurate air quality forecasts up to 72 hours in advance.
By the fourth quarter of the year, members of the public will be able to access the same system through a mobile app called "PRAISE-HK". The goal, Lau said, was to let people make their own informed decisions to reduce exposure to unhealthy air.
With extensive coverage that stretches across mainland China, Hong Kong, Macau and Taiwan, the system is widely believed by those in the field to be one of the most sophisticated modelling systems on the market.
"Everything known to science that affects air pollution, we take into account," Lau said.
On a local level, it also considers emission sources, vehicle fleet composition, and real-time traffic flow across 30,000 roads and streets. On a wider scale, the entire East Asian weather system is considered, from northern Thailand all the way to China's southeastern seaboard.
"Our model actually considers pollution from the whole Greater China region. Sometimes pollutants in [mainland] China or the Pearl River Delta region will affect us [and vice versa] so we cannot just look at Hong Kong," Lau said.
"It is a clear spatial map showing what air pollution is and its evolution."
One common misconception, Lau said, was that all of Hong Kong's smog comes from the mainland. With the model, people would be able to see wind directions. When northerly winds prevail, such as in winter, transboundary pollution from the mainland would be more likely, but when winds come from the south, usually in summer, Hong Kong generally sees cleaner air.
With the enormous amount of data at its disposal, pollution levels down to individual street levels in Hong Kong can be called up in the system. Colour-mapping will reveal high pollution spots, such as the entrances of tunnels during the rush hour.
The interface can also be tweaked to show the difference in air pollution according to the colours of the AQHI – orange, red and brown in ascending levels of severity – on a spatial map.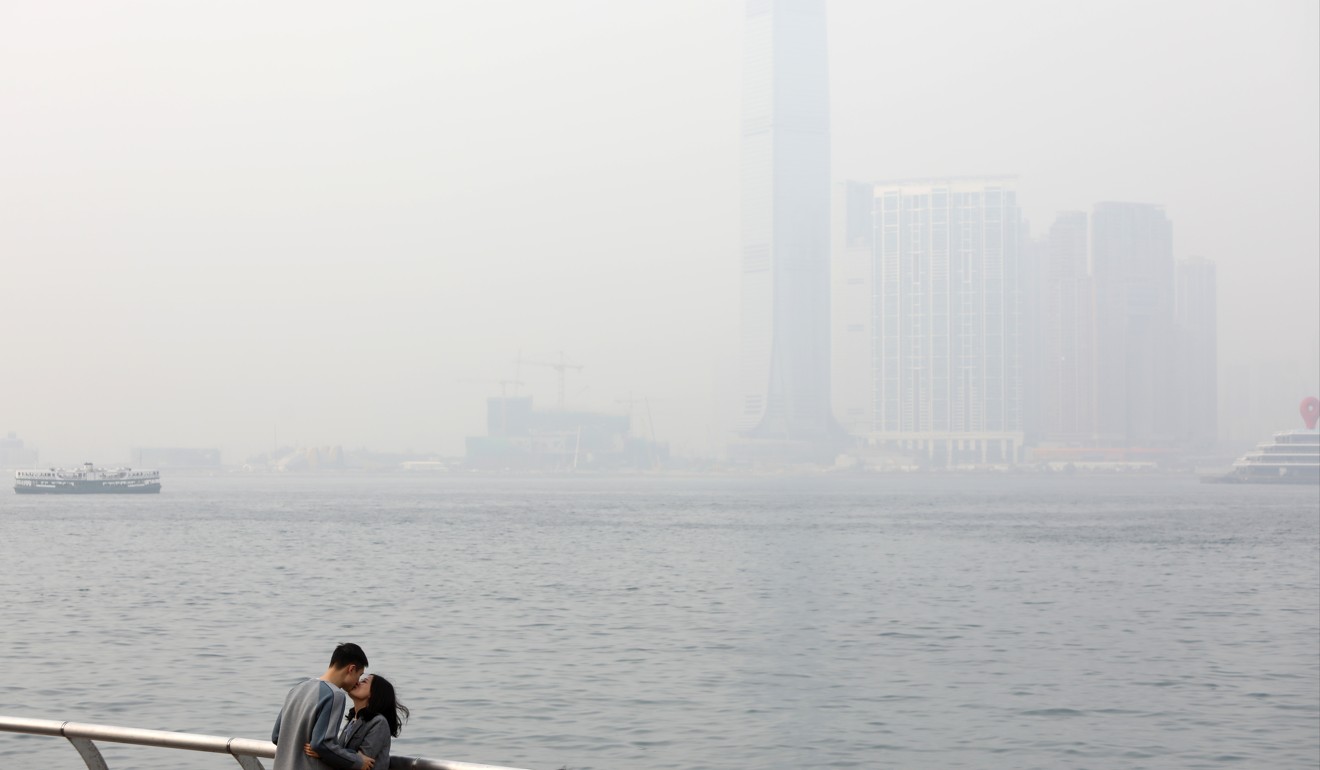 Lau says the model's forecasting power will not only spur people to look for ways to reduce exposure to polluted areas, but also to understand air pollution better.
Eric Wong Hoi-yue, a father of two children aged 11 and 12, said he would use such an app, although pollution readings would still "not be a major factor for me to decide where to go and what to do".
"For my son [who plays baseball], there are few locations that have baseball grounds. If the air quality nearby is constantly bad, we can move elsewhere, but options are limited."
He said an app that could detect high concentrations of flu pathogens in areas would be more useful to parents.
Dr Kenneth Wu Wing-cheung from the Hong Kong College of Emergency Medicine said the app would help people avoid highly polluted areas that were not accurately captured by the government's 16 air quality monitoring stations.
"I believe the app will be helpful for those with chronic illnesses or respiratory problems and reduce their exposure to heavy pollution," he said. "But this also depends on its accuracy."
This is the last report in a three-part series on transboundary air pollution