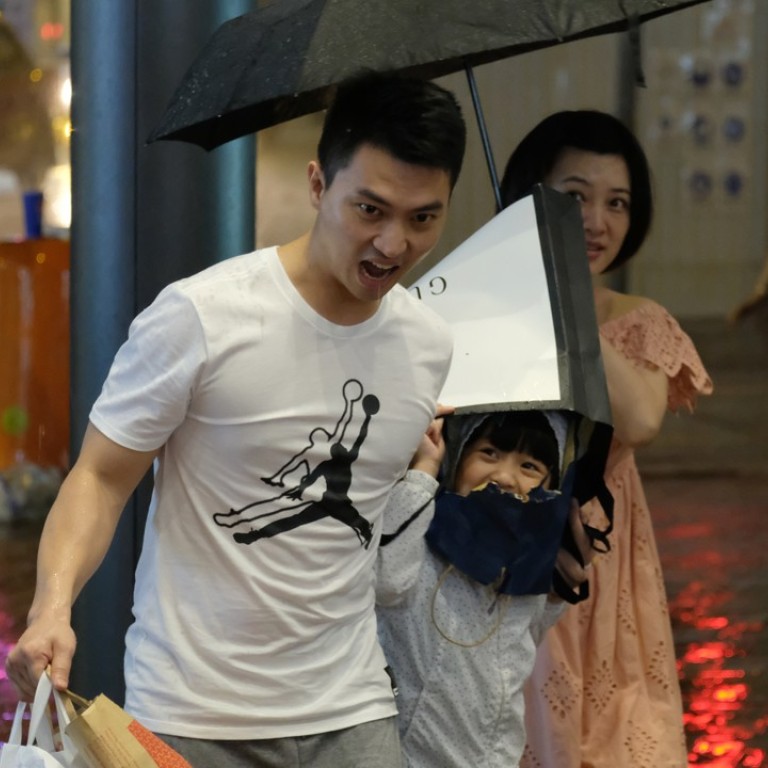 Heavy rain pounds Hong Kong as Observatory issues red rainstorm signal and serious flood warning for Central and Western district
Residents urged to take precautions as more rain and thunderstorms expected throughout the night
The Hong Kong Observatory issued a red rainstorm signal at 11.05pm on Sunday, as heavy rain pounded the city, with more than 70mm falling over the Central and Western District.
The red rainstorm signal means heavy rain, exceeding 50mm in an hour, has fallen or is expected to fall over Hong Kong and is likely to continue.
"Heavy rain will bring flash floods, and flooding is occurring or is expected to occur in watercourses. People should stay away from watercourses.
"Residents living in close proximity to rivers should stay alert to weather conditions and should consider evacuation if their homes may become flooded," the Observatory's website stated.
The warning was cancelled during Monday's early hours.
A thunderstorm warning was issued at 8.18pm and is set to remain until 11.45pm. Flashes of lightning were seen in the night sky over Hong Kong Island, including from Causeway Bay.
The weather forecaster predicted showers and a few thunderstorms for the rest of the night, with more to follow in the coming days. A broad area of low pressure is bringing showers and thunderstorms to the coast of Guangdong, it said.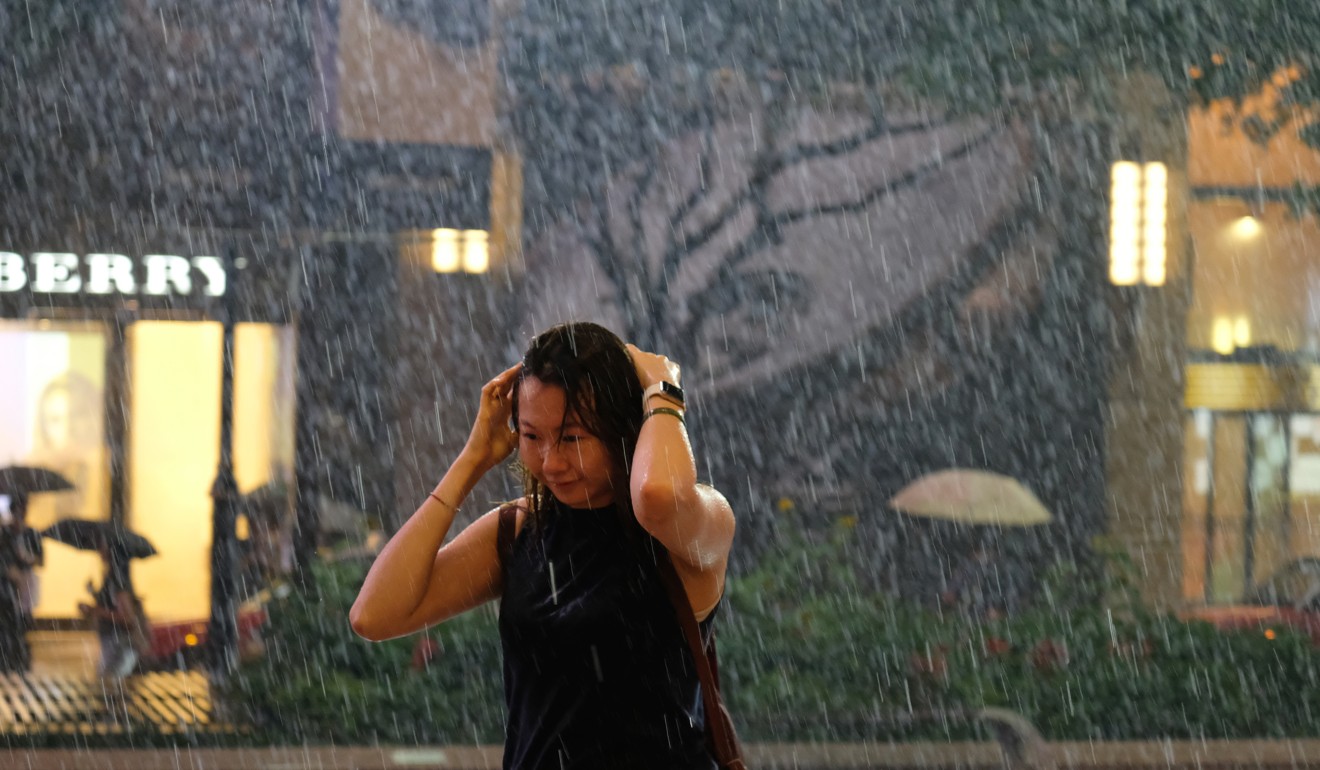 The wet weather comes after several days of poor air quality, with haze blanketing the city for most of Saturday, with many monitoring stations recording the highest level on the pollution index in the late afternoon.