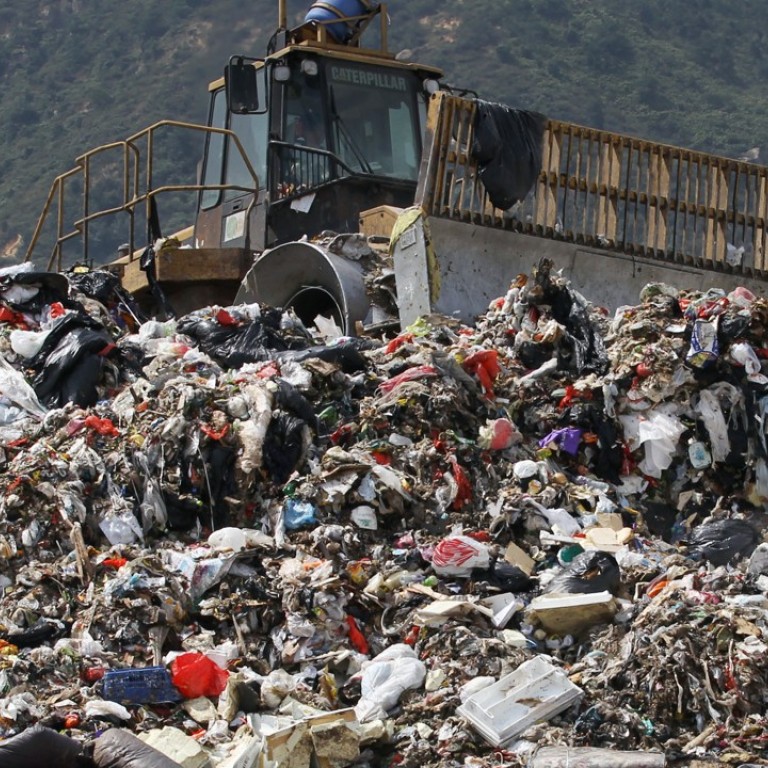 Exclusive

|
China's waste ban has rocked the recycling world and revealed Hong Kong's dire record. What next for the city's rising mountains of trash?
Experts say the city desperately needs to recover, recycle and reduce the use of plastic as the export market for waste product dries up. But others believe the solution must go beyond recycling, and that science will save us
Rubbish is all about economics in Berlin.
"We can't have too much," said Michael Paulus, an executive at BSR, the city's government-owned waste collection firm. "But we can't have too little either."
Such a statement may sound counter-intuitive to a place like Hong Kong – where governments past and present have been haplessly trying to cut waste production at source to ease pressure on the city's overflowing tips. But in Germany's capital, it is a modus operandi.
Almost none of Berlin's waste goes to landfills. With mandatory waste sorting policies, the bulk is either recycled or incinerated into steam or biogas for electricity and heating.
The organic waste Berliners dump in bins – the level of which has been flat, if not falling – is enough to power about 12 per cent of city households and more than 6 per cent of those connected to district heating. Operations are funded by a well-oiled volume-based waste charging system in place since the 1950s.
"It's taken us about 40 years to get to where we are today," Paulus said.
But this is just part of the story. Germany, up until around last year, was exporting about 70 per cent of its plastic waste to China. Of the 56 million tonnes of paper the European Union disposed of in 2016, eight million was shipped east.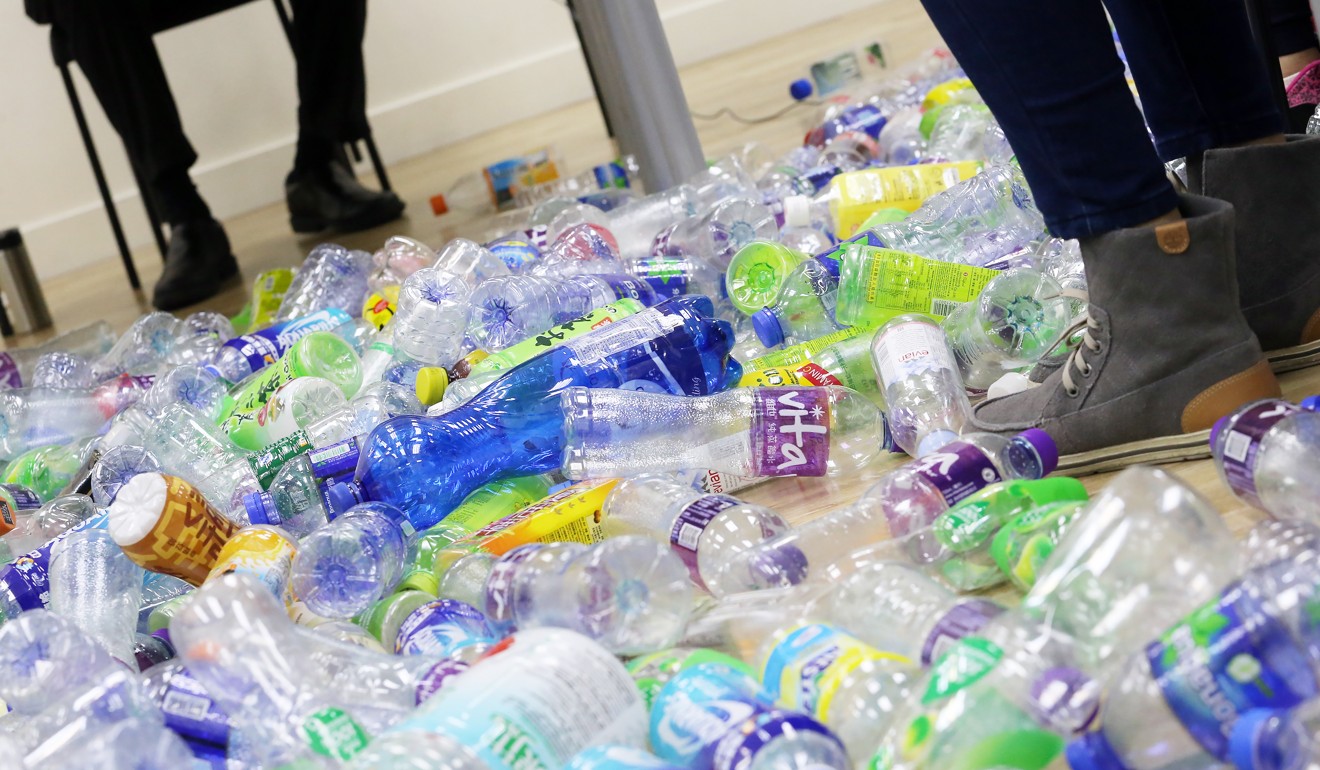 However, on January 1, China cut off this lifeline to the global recycling industry. With a policy aptly called National Sword, the country ended its long-running practice of accepting thousands of containers carrying scrap paper, plastics and metals for recycling and reuse.
Beijing had made known months earlier its intention to ban more than two dozen types of "loathsome foreign garbage", in a move that sparked worldwide panic across the industry.
China would no longer take in waste paper, plastics, textile materials and slag – a by-product made when metal is separated from its ore.
Officials also told the World Trade Organisation that stricter limits would be applied on the level of contaminants in imported materials, making it harder for them to pass inspection.
In the United States, the Institute of Scrap Recycling Industries, a trade group, immediately warned of "tens of thousands of jobs" being lost and businesses shutting as a result of their largest customer tightening regulations.
Australia found itself without an export market for 1.25 million tonnes of recycled material. Japan, which used to export between 500,000 and a million tonnes of plastic waste to China every year, has reverted to incineration. This is despite Japan recovering more than 80 per cent of its plastic waste.
A study published in the journal Science Advances in June estimated that up to 111 million tonnes of plastic waste – or about half of what China had absorbed in the past 30 years – could be displaced globally by 2030 as a result of its import ban.
But this would be just the beginning. Beijing recently floated plans to ban all solid waste imports from as early as 2020.
Since the 1980s, about half of the world's recyclable plastics, paper and scrap metals have been absorbed by China to meet its insatiable demand for resources.
In 2016 alone, half the world's plastic waste intended for recycling – or 14 million tonnes – was shipped out of 123 countries. Half of those exports ended up on the mainland, either directly or through Hong Kong.
The clock is now ticking for governments to roll out their own recycling plans at home or push their people towards what is known as the circular economy – limiting waste and pollution by keeping resources in circulation for a longer period.
But challenges abound.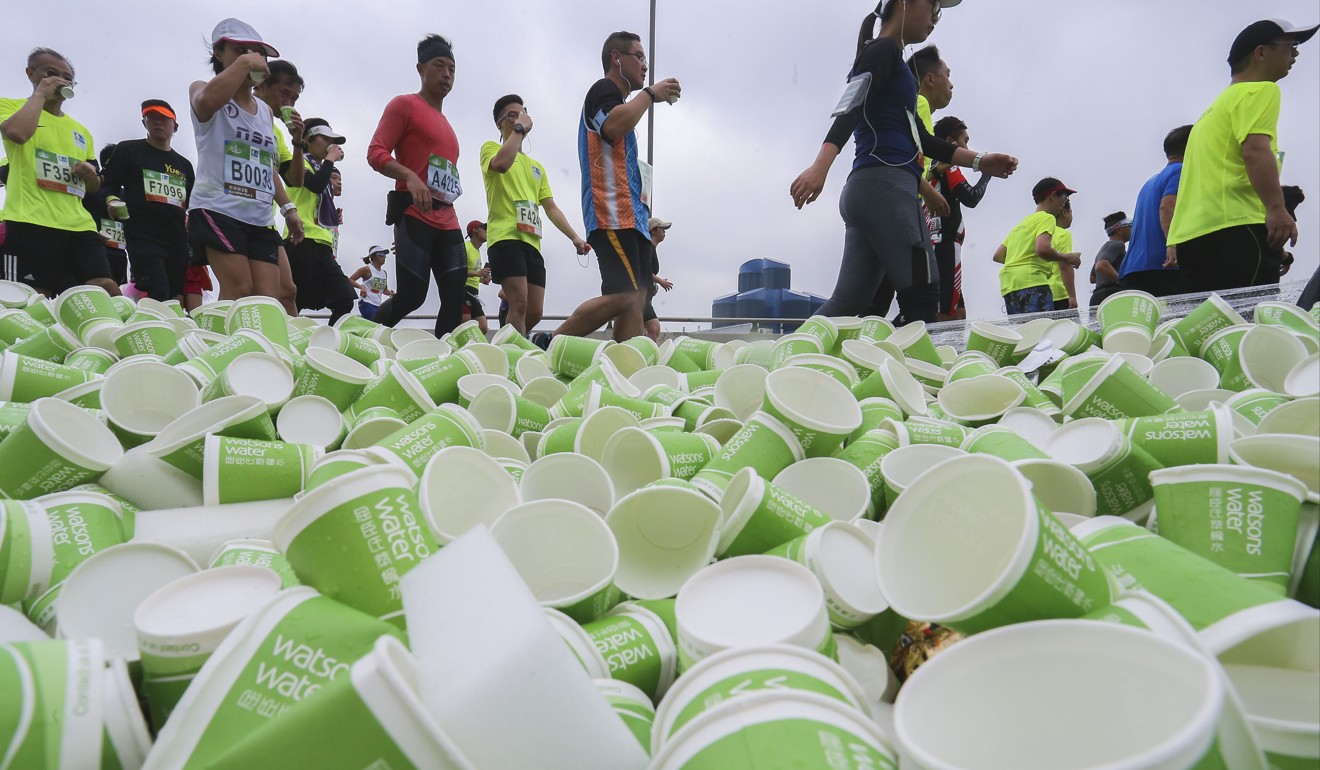 Hong Kong's waste problem
Hong Kong has been lambasted by green groups for not having a sustainable solution for waste.
In 2016, the latest year for which statistics are available, the lion's share of municipal waste, 10,345 tonnes daily, was sent to local landfills. A fifth of that, or 2,244 tonnes, was plastic. This is roughly equivalent to the weight of 135 double-decker buses. Only 14 per cent of plastic was recovered and sent for recycling outside Hong Kong.
The city exports almost all its waste paper – between 60,000 and 80,000 tonnes – across the border because of a lack of local processing capacity.
Last year, the waste paper trade descended into chaos after the mainland slashed import quotas for its recycling plants, causing a jam of shipments at local docks.
After intense industry lobbying, the situation has stabilised, according to Jacky Lau Yiu-shing, director of the Hong Kong Recycle Materials and Reproduction Business General Association. 
But the threat of being shut out for good after 2020 looms on the horizon.
"Anything with 'waste' in its description will be banned. It sounds like a long time off but it is actually less than 18 months away," he said.
"We are trying to work with the government to get an exemption from the mainland, which now categorises Hong Kong as 'overseas'. Perhaps it can group it as part of the 'Greater Bay Area'. I have confidence that the mainland will look out for Hong Kong."
The Greater Bay Area refers to Beijing's ambitious project to integrate nine mainland cities with Hong Kong and Macau into an economic and business hub.
But Hong Kong's problems go further, with plastics a chief concern.
Allan Wong Wing-ho, vice-chairman of a local trade group for recyclers, said the hit the waste paper industry took from the mainland's new policies was akin to "an old person recovering from a bout of cancer", but if that was the case, then "the waste plastic industry was the person in a coma for years who couldn't even feel the wave when it hit".
"[Hong Kong's] waste plastic industry is as good as dead," said Wong, of the Hong Kong Scrap Plastic Association.
With oil prices nosediving in 2014, the price of virgin plastic – which is made of oil – fell below scrap plastic, rendering frontline waste collection uneconomic.
Without the required steady supply of scrap, recycling became commercially unviable, sapping new investment in logistics and infrastructure.
"Right now there is not enough plastic waste recovered in the city to sustain even one day of operations," Wong said. "No one wants to do it any more because there's no money to be made."
Markets across Southeast Asia have been helping absorb some of the excess supply in the export market since China's big policy move.
But industry insiders doubt this is a long-term solution.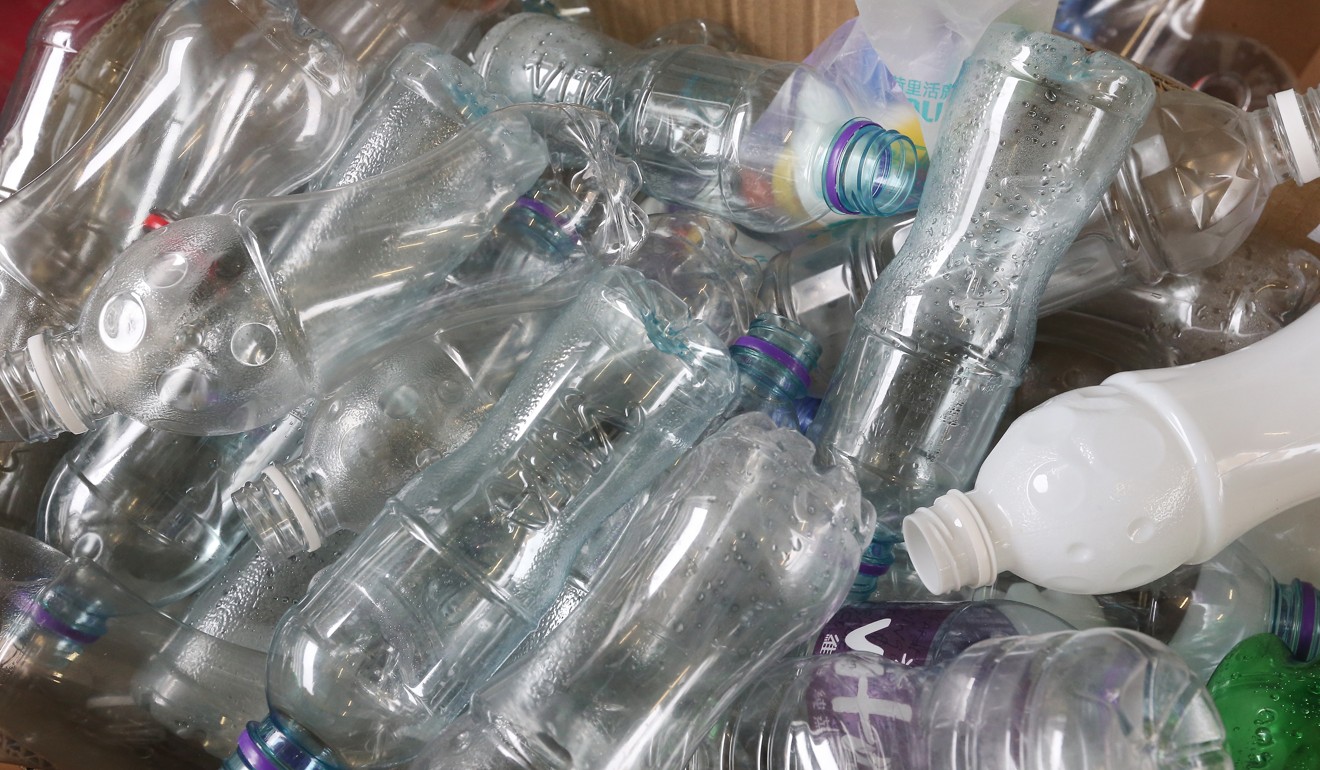 "The gates are coming down in these markets too," Wong said. "It's not a sustainable [strategy]."
In the past year, Southeast Asian countries have introduced similar, albeit less restrictive, waste import policies. Thailand has recently imposed tighter inspections and turned back cargoes of illegal, unlicensed shipments of waste plastic and electronics. Vietnam has stopped issuing new import licences for waste, while Malaysia has been revoking the import permits of plants that process plastic waste.
In December, a study by the Hong Kong Baptist University projected that more than half of recyclers in Hong Kong – especially those in the plastics business – were at risk of closure as a result of China's new import controls.
Waste management expert Professor Jonathan Wong Woon-chung, who led the study, said follow-up research had been conducted in the first half of this year. He expected many smaller businesses to have "vanished".
"Big recycling firms know they need to transition their business. They can no longer follow the concept of just shipping off waste across the border," the academic said. "It is the smaller recyclers who are having a harder time following the new policies."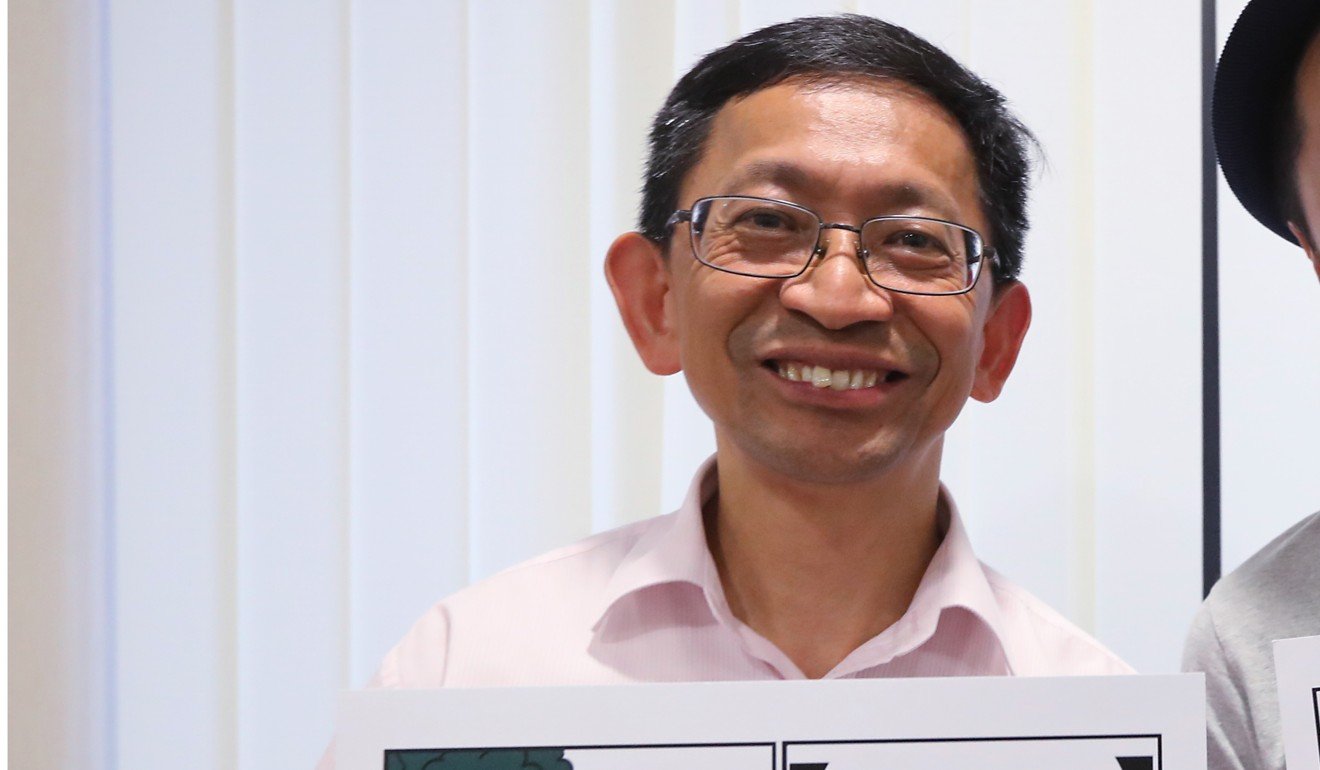 Any excess waste stocks used to be shipped north across the border. But with the new import bans coming into effect this year, more are heading straight to the rubbish dump.
Although the Hong Kong government is providing financing via its Recycling Fund to help businesses procure machines that can turn waste into clean plastic pellets, which can then be exported to the mainland as industrial raw material, he believed the market required more government intervention to stay afloat.
"Doing [small-scale] collecting and pelletising has been proven to be economically infeasible in Hong Kong," Jonathan Wong said. "The problem is [the lack of] land."
The government, he said, should play a bigger role in the supply chain, taking more control of collection and putting operations up for public tender, or providing more land for such operations.
A brave new solution
Experts believe new solutions to promote a circular economy – keeping resources in use for a longer period of time and reducing waste and pollution – will be the only way forward.
"Bold global ideas and actions for reducing quantities of non-recyclable materials, redesigning products, and funding domestic plastic waste management are needed," the authors of the Science Advances paper wrote.
The European Union, for example, which generates 25 million tonnes of plastic waste a year, most of it destined for markets like China, has been forced to muster a "plastics strategy", pledging all-recyclable plastic packaging in the EU by 2030, a cut in single-use plastics consumption and a ban on microplastics, which break down in oceans, harm marine life and contaminate food chains.
"With our plastic strategy we are laying the foundations for a new circular plastics economy, and driving investment towards it," said European Commission vice-president Jyrki Katainen.
This month a working group of the Basel Convention, the world's only international treaty on waste control, sounded its support for a proposal by Norway to add plastic waste to the list of trash subject to trade controls, in a bid to curb marine debris and plastic litter.
As for Hong Kong, waste bans are not yet on the table. But plastic recovery and producer responsibility schemes are very much on the policy agenda.
On August 1, a scheme requiring sellers of certain electronics and appliances to pay to help fund proper collection and disposal of e-waste came into effect.
Hong Kong's environment secretary Wong Kam-sing has lauded Beijing's policy move as a good opportunity for Hong Kong to improve the quality of its recyclables, improve collection at source and upgrade recycling operations so as to keep up with global and national requirements.
The Environment Bureau is studying a new producer responsibility scheme for plastic bottles, centralised collection by a designated government contractor and a bottle deposit scheme to boost recovery rates.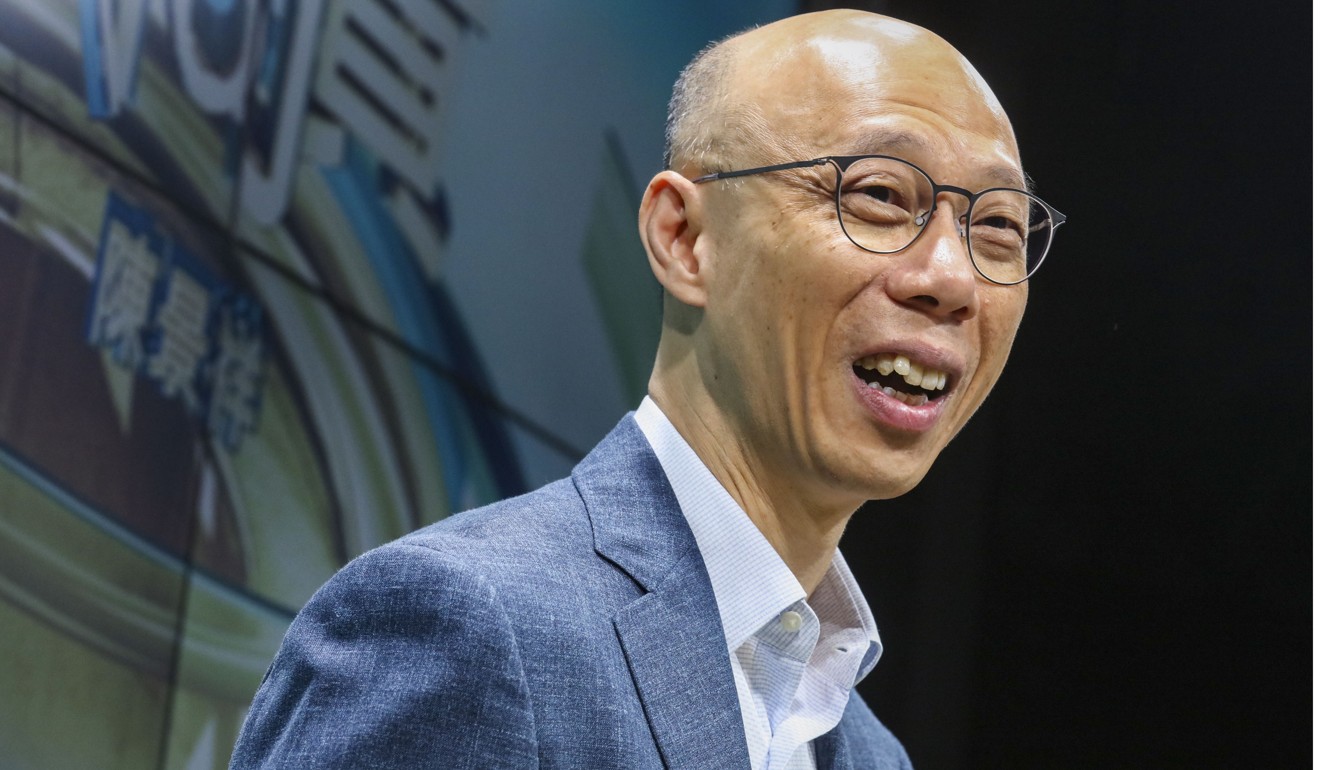 "In places overseas that have such systems, plastic bottle recycling rates have been exceptionally high – 50 per cent in some cases or even as high as 80 or 90 per cent in others," the minister said.
But with a planned waste charging scheme still awaiting legislation – tabling of a draft bill to the Legislative Council has been delayed repeatedly – and a producer responsibility scheme for plastics still years off, green groups and recyclers have doubts about the government's attempts to raise the value of plastic.
"Without a waste charge, there will be no incentive to recycle, and the producer responsibility scheme will take years to implement," Allan Wong said. "The government must at least provide a road map on when they want to achieve these policies."
Angus Ho Hon-wai, executive director of environmental group Greeners Action, said if the waste charge was not implemented before 2020, plastic waste generated in Hong Kong would have no commercially viable outlet. The bureau insists it will be able to implement waste charging by late next year.
"Every place in the world must start to deal with their own waste and not ship it off to another," he said.
Ho was sanguine about the city being able to build a more circular economy.
"There is still opportunity. Hong Kong is not a large economy but that's exactly its advantage – everything is small and concentrated enough.
"We need to deal with the problems in collection first and then move on to tackle single-use plastics," Ho said. "Recycling is good but it is not the final step."
After much delay, the city's first of several planned organic resource recovery centres may finally open within the year, turning organic waste into electricity. The contract to build the controversial waste-to-energy plant, capable of meeting about 1 per cent of the city's power needs, was granted late last year.
Markets, naturally, are responding to a post-National Sword world.
Stefan Ranstrand, president and chief executive of Norway-based Tomra Systems ASA, one of the world's largest suppliers of waste sorting solutions and so-called reverse vending machines, said China's policy had caused demand for the company's sorting technology to grow "exponentially".
"Countries that don't have a [good recycling] system in place are panicking now because waste dumps are growing out of proportion. So we see very strong demand for our equipment right now in building new recycling facilities," he said on a recent trip to Hong Kong.
"This is an opportunity for Hong Kong to create a closed-loop economy."
Such "cradle-to-cradle" commerce has even partially revived Hong Kong's sunset industries such as textiles. Spinning mill Novetex and the publicly funded Hong Kong Research Institute of Textiles and Apparel have built the first spinning mill in the city in 50 years, to spin old, unwanted garments into recycled yarn fibre.
"This is something that Hong Kong can lead the way in," said Edwin Keh Yee-man, who heads the institute.
But others believe National Sword has highlighted the infeasibility of recycling and the need for alternative solutions that, put simply, will make waste disappear.
Ryan Jesse, co-founder of Breakdown Plastic, a Vancouver-based firm that has developed an organic additive to enhance the biodegradation rate of plastic in landfills, believes the economics of recycling don't add up.
In 1950, two million tonnes of plastic was produced globally. By 2015, the figure had hit 322 million, outpacing growth in nearly all manufactured goods.
Plastic, Jesse said, was here to stay, but the recovery and recycling of it would never become cost-effective enough to work on a global scale and keep up with output.
"Plastic production is going through the roof. How are we going to stop this planet from being buried under plastic?" he said.
"Everyone loves recycling, but recycling is such a small piece of the bigger picture."