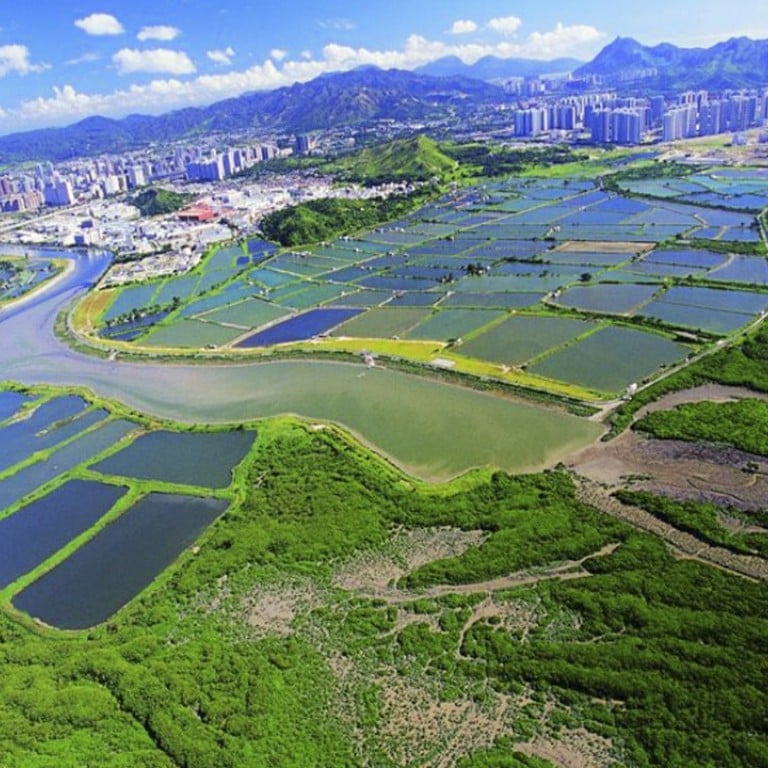 Call for stand-alone body to enforce protection and management of Hong Kong's wetlands
Encroaching development and illegal activities threaten 1,500 hectares of lush scenery that is home to a wide variety of species and vital to city's ecosystem
Hong Kong needs a stand-alone body with authority to manage and protect its sprawling wetlands in Inner Deep Bay and Mai Po, experts have said.
They warn that the 1,500 hectares (3,700 acres) there as well as in surrounding areas face increasing development pressures and persistent threats such as illegal filling and dumping.
Total wetland area in this northwestern part of Hong Kong has also shrunk by nearly a fifth from 1973 to 2011, some studies have found.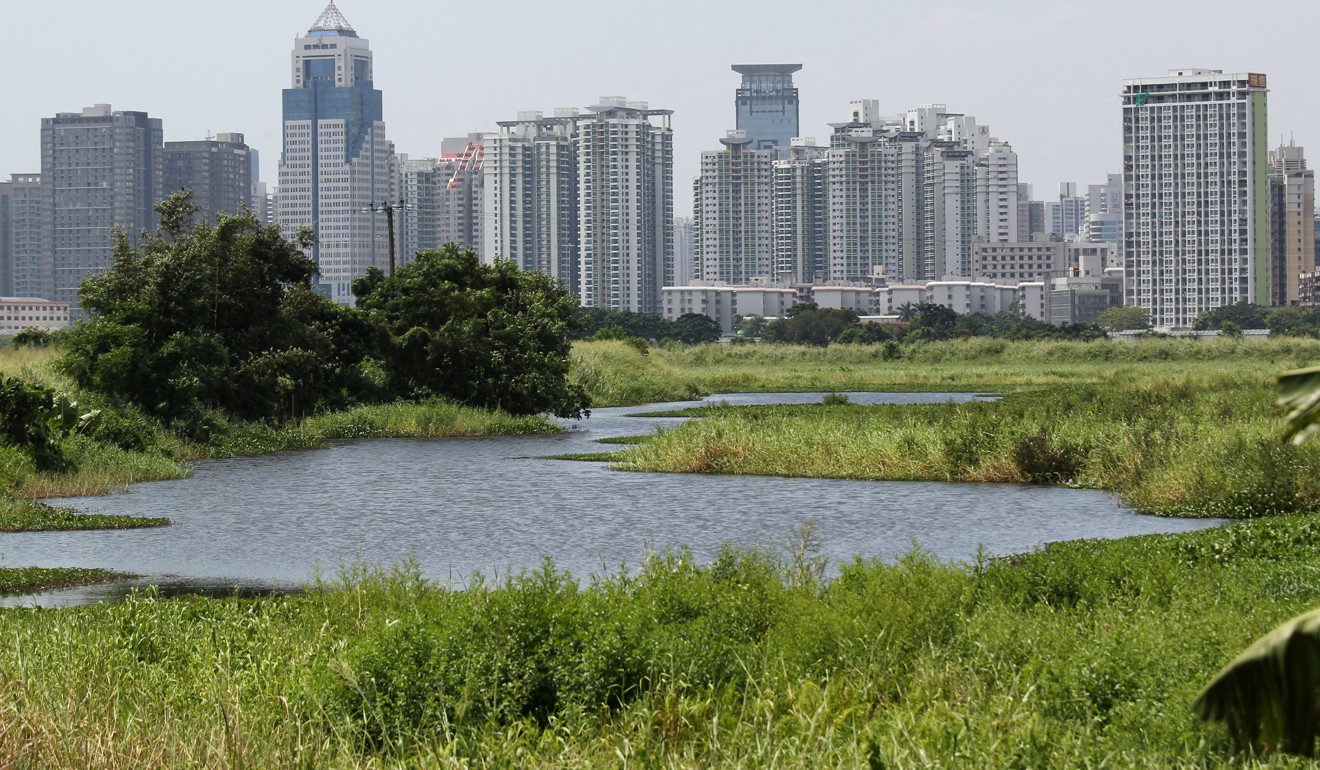 The bulk of the wetlands in the Deep Bay area are designated a Ramsar Site. The 1971 Ramsar Convention is an international treaty protecting the world's wetlands.
A new report by the convention, titled "Global Wetland Outlook", has found that, since 1970, a third of wetland areas worldwide have disappeared. They are also vanishing three times faster than forests.
The report blames
climate change
, population growth and urbanisation, particularly in coastal zones and river deltas.
Lew Young, chief executive of the Partnership for the East Asian-Australasian Flyway, a regional initiative under the convention, said proper management is key to ensuring that the wetlands' ecological value and function are not compromised.
Hong Kong's Ramsar Site is a large, diverse patchwork of public and private holdings and comprises mudflats, inter-tidal shrimp ponds, fish ponds and the city's largest mangrove and reed bed.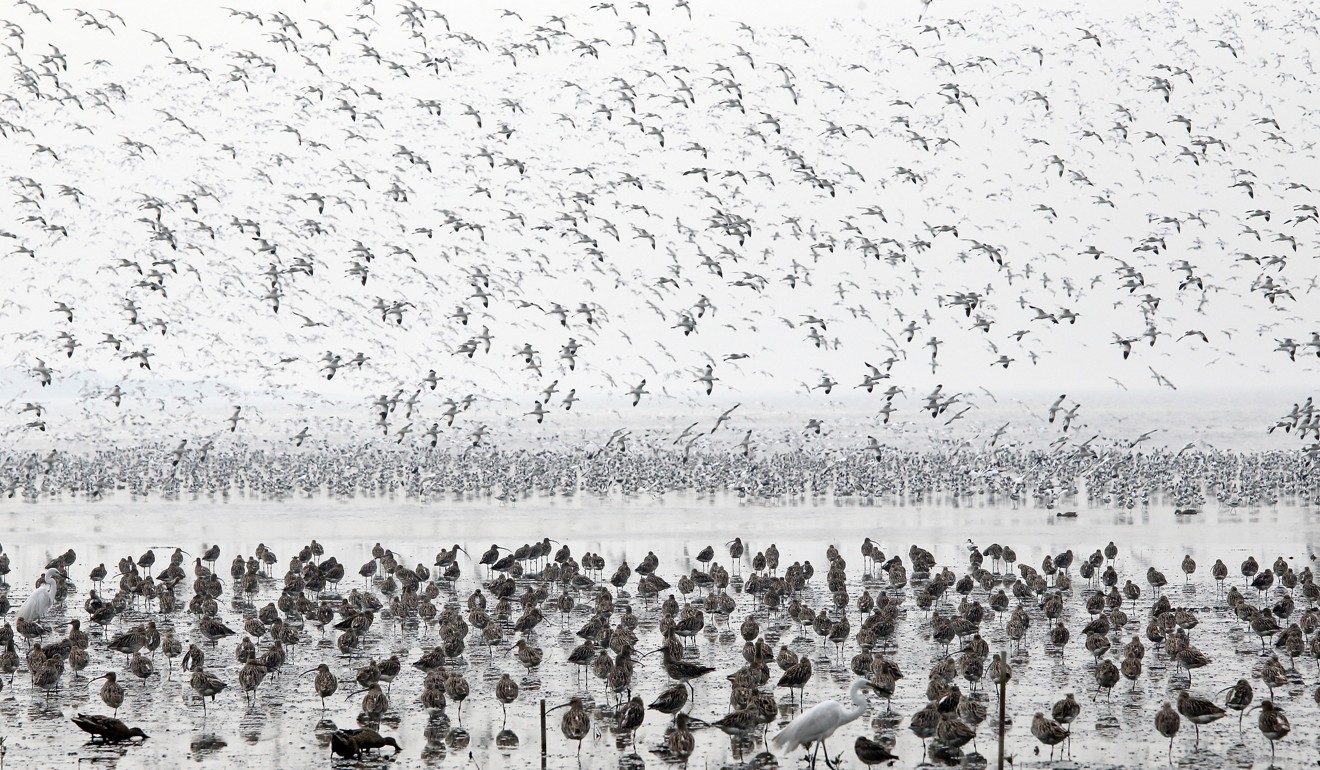 The wetlands also serve as buffers from storm surges, reduce flooding, help to store rainwater and create a cooling effect to reduce urban heat.
Nature lovers head there to take in the lush scenery and look out for water birds, butterflies, fish and sea creatures that are seen year round.
About 100,000 migratory birds visit the wetlands annually, including the endangered black-faced spoonbill.
All of this made it important for stakeholders to come together to decide how best to balance conservation and sustainable development, Young said, arguing that a stand-alone management committee would be a start.
"In overseas examples, such a committee would comprise government officials, experts, academics, NGOs, fishermen and various other stakeholders," he explained. "That way, everyone can discuss what is the best way forward in terms of management."
Formerly with WWF-Hong Kong, Young was actively involved in getting Mai Po and Inner Deep Bay designated as the city's first Ramsar Site in 1995.
"We need to find a long-term solution for the sustainable management of the site," he said. "Many of the fish pond operators are getting old and will soon retire but there are few, if any, young people to take their place. What happens? The wetlands become abandoned and dilapidated and they lose their value."
Last month, a report by the Bird Watching Society pointed out an increase in the number of unauthorised developments in wetlands and government ineffectiveness in ensuring that ponds were restored after prosecutions. Several suspected cases of arson broke out this year in the mostly privately owned Nam Sang Wai wetlands.
The Ramsar Convention promotes the "conservation and the sustainable and wise use of wetlands". Signatories commit to maintain the ecological character of 2,300 "wetlands of international importance" referred to as Ramsar Sites.
The Hong Kong government has had a plan in place for the site since 1998, outlining five management zones. Outside the Ramsar Site, town-planning regulations place controls on land use.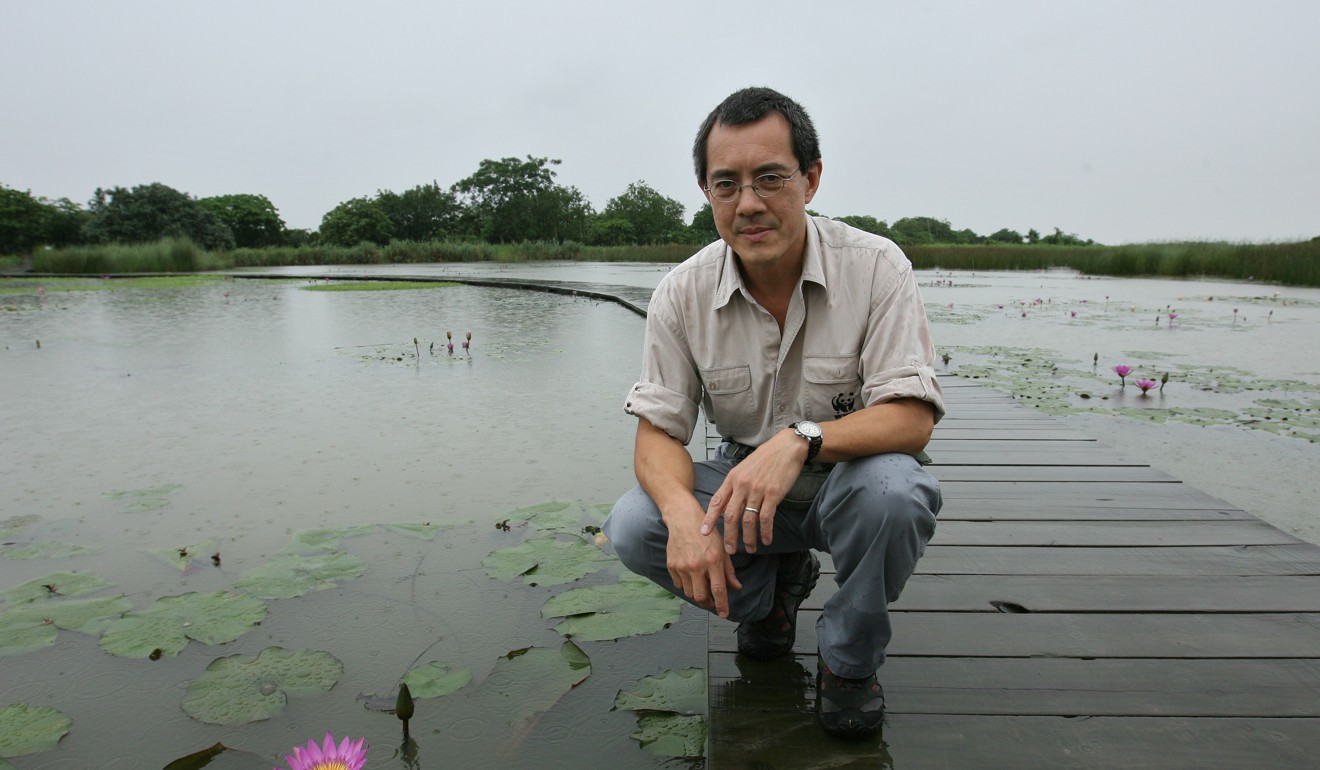 But Young said these were all piecemeal measures that did not provide sufficient protection from illegal uses or activities.
Dr Michael Lau Wai-neng, chairman of the Hong Kong Wetland Conservation Association, an NGO and advocacy group, said although there were no major immediate threats to the city's Ramsar Site, the adjacent wetland areas faced deterioration, uncertainty and looming development pressures.
At least 400 hectares of the 1,800-hectare swathe of Deep Bay wetlands designated as wetland conservation area were simultaneously zoned for "comprehensive development" or "wetland enhancement".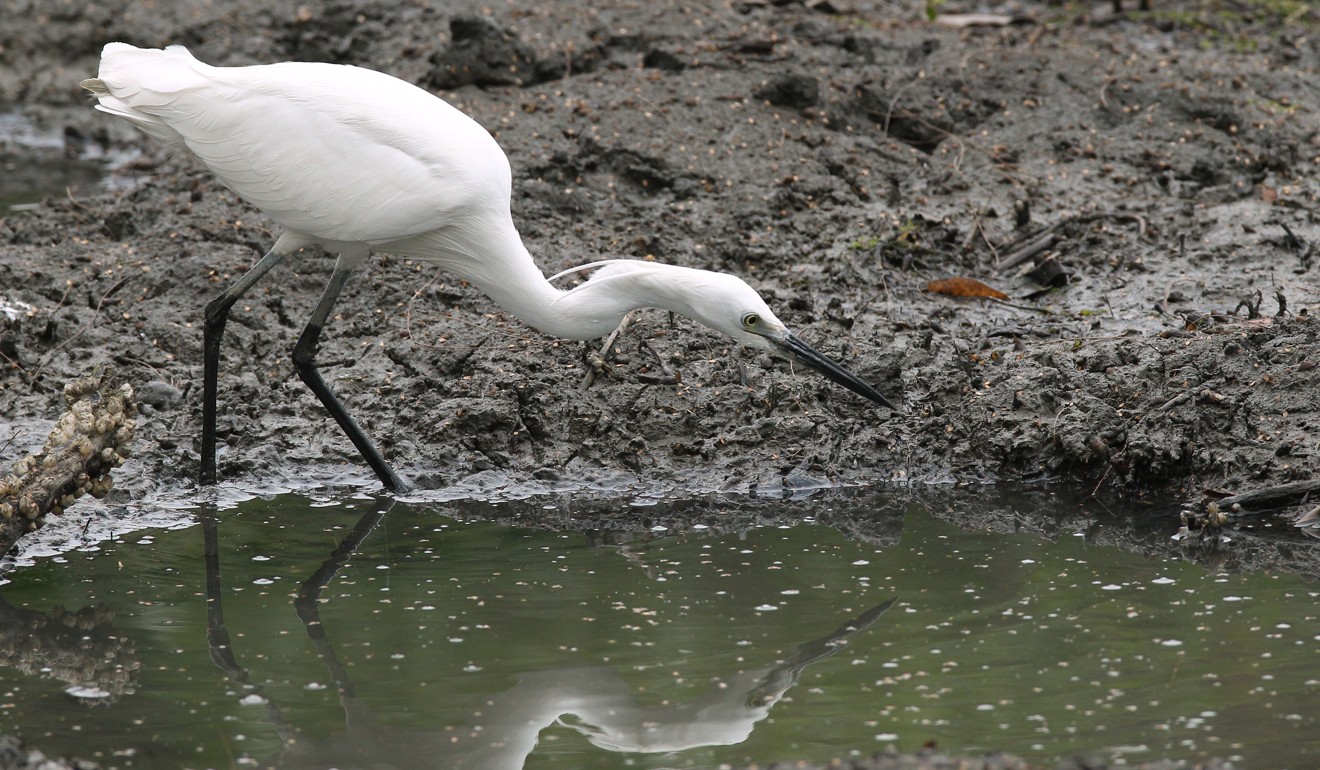 This means they can be developed with approval from the Town Planning Board. The area includes intertidal ponds in the Ramsar Site.
Development in the surrounding 1,200-hectare wetland buffer area has been even more acute. Applications have already been approved for low-density developments over about 80 hectares, Lau said.
"The ponds in the wetland conservation area are connected with those of the Ramsar Site and cannot be separated from the ecological function of the whole Deep Bay Area," Lau said. "If fish ponds in the WCA are developed, destroyed or abandoned, the Ramsar Site will be affected."
Asia is home to 32 per cent of the world's wetlands, but has already lost a third of the area, the Ramsar report said. Wetland-dependent species such as fish, waterbirds and turtles were also found to be in serious decline, with a quarter threatened with extinction particularly in the tropics.
"The [report] is a wake-up call – not only on the steep rate of loss of the world's wetlands but also on the critical services they provide," said Martha Rojas Urrego, the Ramsar Convention's secretary general.
The Agriculture, Fisheries and Conservation Department had pledged to review the Ramsar Site's current management plan in its 2016 strategic blueprint on promoting biodiversity.
This article appeared in the South China Morning Post print edition as: Call for stand-alone body to protect precious wetlands