Observatory says Super Typhoon Yutu is not likely to strike Hong Kong directly
There is still a possibility the storm could change course, however, Observatory cautions
The super typhoon moved on to the Philippines on Friday, having caused more than 130 injuries in Guam, with winds of up to 290km/h at its centre
Hong Kong is likely to be spared a direct hit by Super Typhoon Yutu, as the Observatory forecasts it will be over 800km away next Wednesday.
Yutu was moving away from Guam on Friday at noon and heading in the general direction of Luzon, in the north of the Philippines at a speed of 22km/h.
With winds blowing at 220km/h near its centre, Yutu was classified a super typhoon – on a par with Typhoon Mangkhut, which left nearly 400 people injured in Hong Kong last month.
According to the Hong Kong Observatory, however, Yutu may be weakened to a severe typhoon on Tuesday, before it passes through the Philippines on Wednesday.
The observatory's forecast track put Yutu over 850km away from Hong Kong on Wednesday, but it said there were uncertainties about the typhoon's path.
"It may enter the northern part of the South China Sea, but it may still turn towards the north-east," the observatory said.
Only when the centre of a typhoon falls within 800km of the city will the observatory issue the No. 1 standby warning signal.
The observatory's Tropical Cyclone Track Probability Forecast also predicted the city's chances of being hit directly was about 1 per cent.
Meanwhile, the observatory forecast local weather to stay dry and windy until Friday, when showers are expected.
It also forecast weather to be cloudy with rain over this weekend.
Super Typhoon Yutu brought strong storms to Guam and other Northern Mariana Islands on Thursday (HKT), as wind speeds near the typhoon's centre reached 290km/h.
When Typhoon Mangkhut hit Hong Kong on September 16, the Observatory recorded maximum wind speeds of 195km/h near its centre.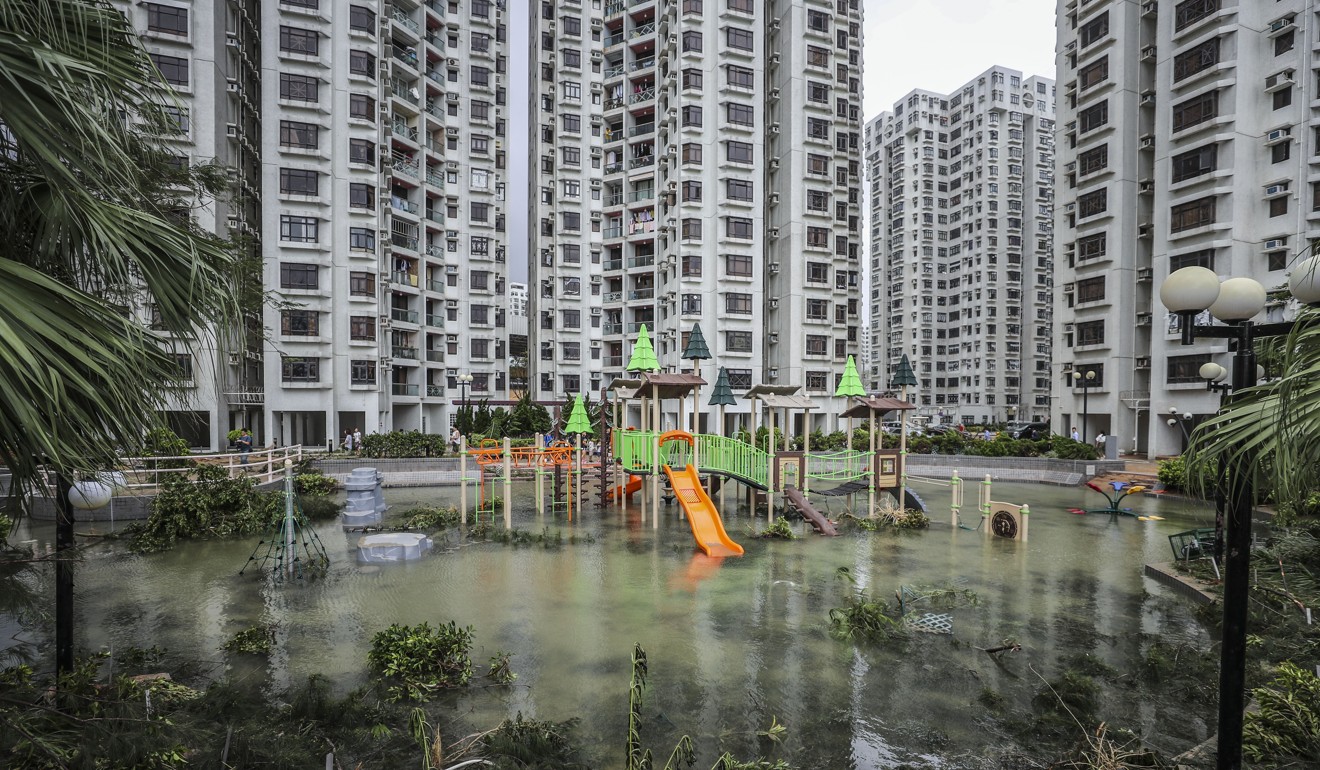 Local authorities said over 130 were injured.
Clarence Fong Chi-kong, a meteorologist who works on a
UN-backed committee
that monitors typhoons in Asia and the Far East, said it was too early to conclude if Yutu will hit Hong Kong.
"Yutu will approach the Philippines in the next five days and there will be no effect on Hong Kong weather during this period," Fong said.

The meteorologist also said cold air and sea surface temperatures over the South China Sea would weaken Yutu along its path.
He also noted it was uncommon for typhoons to strike the city in November.