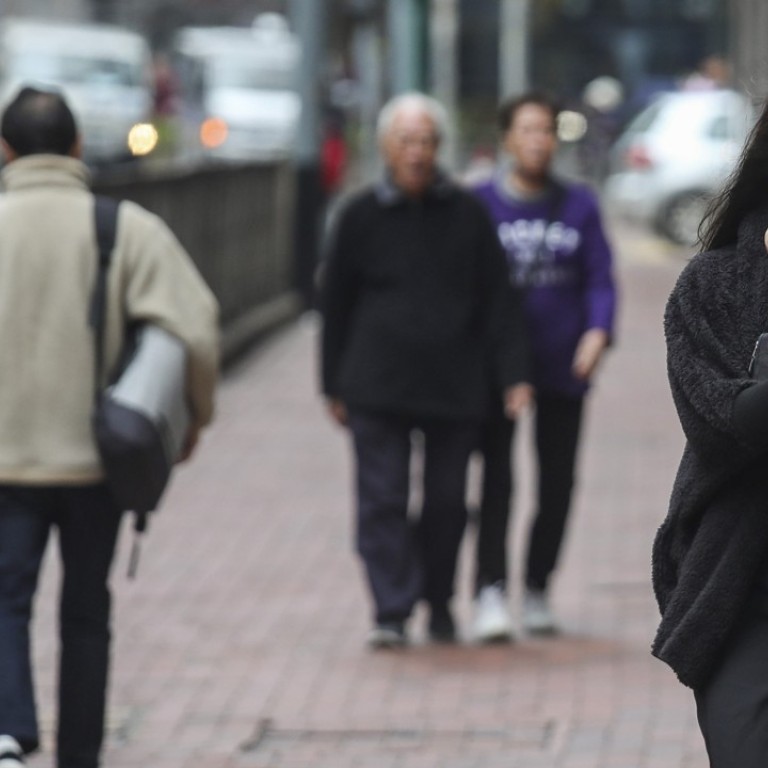 Temperatures in Hong Kong dip to as low as 7.9 degrees Celsius as Observatory predicts colder days ahead
Broad band of clouds is bringing rainy weather to the region, forecaster says
Hong Kong woke to a cold Monday morning with some areas seeing temperatures as low as 7.9 degrees Celsius, as the city's official weather forecaster predicted even colder days ahead.
At 8.30am, the Hong Kong Observatory recorded temperatures of 7.9 degrees in Ngong Ping and 8.9 degrees at Tate's Cairn. Temperatures in the New Territories stayed at about 12 degrees.
"The Northeast monsoon is affecting Guangdong. Meanwhile, a broad band of clouds is bringing rainy weather to the region. Locally, temperatures over the New Territories fell to about 12 degrees this morning," the forecaster said, adding that temperatures in the city would stay between 14 and 19 degrees on Monday.
Temperatures are expected to drop to 13 to 18 degrees on Tuesday and 12 to 16 degrees on Wednesday. The Observatory said the weather midweek would be "cold and brighter".
The maximum temperature will rise to 20 degrees on Friday. The forecaster predicted a warmer weekend ahead with maximum temperatures hitting 22 degrees on Saturday and 23 degrees on Sunday.

Last year, the city recorded nine cold days, which had a daily minimum temperature equal to or below 12 degrees.
The lowest average daily temperature recorded in 2017 was 9.8 degrees on December 18.
This article appeared in the South China Morning Post print edition as: Low of 7.9 degrees with colder days still to come